How to make friends in the Netherlands (a girl BFF to be precise)
Are you new to The Netherlands, feeling lonely and searching for a new best friend? Someone you can laugh with, be silly together and get up to mischief with? Someone you can talk about all the weird and wonderful things together? Wondering how to make friends in the Netherlands? Then look no further because a Dutch lass could have all the qualities you are looking for in your new best (girl) friend.
You may feel intimidated by Dutch women because they seem like they really have got all their shit together. They probably have a fantastic career, own their own home and somewhat resemble wonder woman. Yes, perhaps they do, but don't let that get you down! With a few helpful pointers, you too can manage to start a BFF relationship with one of these tall blonde babes!
Perhaps, you already felt that it would be impossible to squeeze your way into one of these Dutch girl groups because you heard they are extremely 'clicky' together. Which is true to an extent, but don't fear because, with this guide, you could be spending your days with your new Dutch BFF, before you can even say Scheveningen!
Here are some tips and tricks on how to score your new Dutch (girl) best friend:
#1 Be Good with your Agenda
Dutch women are amazing with their agenda's which means if you want to be best friends, you need to be too! This means careful planning, many weeks in advance. Don´t be late to appointments and please, try to never cancel an appointment. Your new best friend will have a busy schedule. Therefore, you will need to try your best to slide in and suggest some dates to get a hangout. Be hopeful, and if you offer a few dates, you should be able to secure a date to hang out.
#2 Don´t Try too Hard with your Outfit
Dutch ladies do not need to overdress in order to feel confident- they are naturally beautiful. One of my first visits to a bar/ club in The Netherlands, I got very dressed up! My best black dress, heels and full make-up. I remember very clearly, that a Dutch gal came over to me and said I looked like I was going to a Prom! So, lesson learnt- don't try so hard!
You will notice your new best friend is happy to wear simple pants and sneakers to go out in, with limited make-up. Enhancing natural beauty is the way to go! Heels are pretty out of the question anyway, considering all those cobbled streets. Keep it easy, just be oh natural!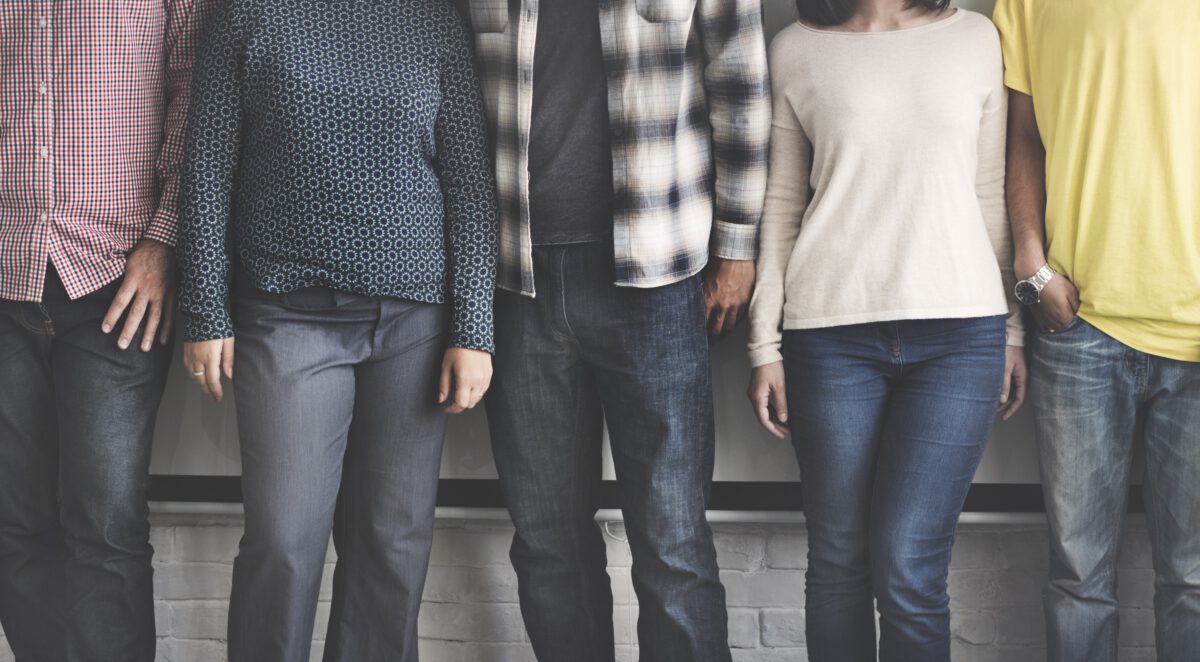 #3 Be Informed About Fitness
Dutch ladies love to be fit. It is rather important to them and they ensure they take the time to be fit. This means they enjoy talking about which sports they are currently active in. Gym sessions are also a hot topic to discuss over coffee or lunch. It is essential you are able to join this type of conversation, so do your research. Get involved in the latest and greatest sport trends. Yoga in the park, hot spinning, boot camp… whatever- get into it!
Just remember, biking somewhere is not considered being sporty- it is merely a way of transportation in Dutch terms!
#4 Be Independent
Dutch ladies are extremely independent which means you should be too! A Dutch lady doesn't mind to go to the cinema alone or need a man to fix her bike, she can do it herself!
Don't try to put all your problems on your new BFF, she doesn't have time for that. She is busy achieving things and going places. You need to be able to stand on your own two feet if you would like one on these strong women to be your BFF.
#5 Be Direct, Learn Dutch Directness
A Dutch best friend will tell you like it is, no worries. So be prepared and take on that honesty like a hot summer day! You don't need to worry about her talking about you behind your back, because she will say it to your face. If your acting like a loser, she will tell you! If you need a good slap in the face, she probably wouldn't mind giving it to you too! Remember to be direct back, she is depending on you!
#6 Learn how to ´Borrel´
Dutch ladies know how to borrel and they do it in style! It is something you will need to learn in order to land one of these lovely ladies. Such things are important like which terraces are hip, how to act on the terrace, which type of beers or wine should you purchase… A crucial area are borrel snacks- make sure you know all about these Dutch delights. This will be sure to impress your new best friend. Overall, try to drink beer like a fancy lady and love it- Proost!

So, there you are, a guide on how to get a (girl) Dutch BFF (best friend forever). Now you know how to make friends in the Netherlands! To be honest, I don't even have a Dutch best friend, just a nice amount of good Dutch girlfriends, so maybe I am not the best person to listen to! But, good Luck out there anyway- a Dutch BFF could sparkle up your life!
Do you have any tips on how to make friends in the Netherlands? Let us know in the comments!