Airbnb in Amsterdam: will it be banned?
Airbnb in Amsterdam, it's weird to think that it wasn't even there 10 years ago. And now the local Amsterdam-branch of the Dutch Labour Party (PvdA) has made a controversial move in its election program: No more Airbnb! Well, a lot of it at least lets read into the details.
Airbnb in Amsterdam: The Tourist Boom and the Consequences.
A few years ago Amsterdam started becoming 'hot' with tourists, sure it always was popular with tourists but there was a good mix between locals and visitors. It wasn't until online booking, such Airbnb, however that Amsterdam suddenly found itself between the top destinations globally. For tourists who are bold enough to say they're moving to Amsterdam, proper planning is essential and learning the Dutch language is a must.
Though the mass amount of tourists have also brought the city a lot of fame and fortune, it has also caused overcrowded streets – and more importantly an overcrowded housing market and a lack of accommodations to house all its visitors. Soon the city was full of 'semi-legal' tourist accommodations, usually people renting out their houses, much of which was unknown and unregulated by the local government.
While coming at discount prices for tourists, allowing almost everyone to make a trip to the country's capital, it also kept increasing the tourist flow and the problems associated. Now the PvdA Labour Party wants to step in and stop Airbnb in Amsterdam.
Airbnb in Amsterdam: Costs & Taxes – "A House Isn't a Business Plan"
The Party's chairman, Marjolein Moorman, said: "For years we have seen an increase in nuisance and enforcement costs. Social costs too are high, because social cohesion is disappearing from the city, there are more and more roller cases over bicycle bells. It's no longer manageable, and if so we have to put a stop to it."
The Labour Party states that all Amsterdammers are paying for the costs of these rentals, while only a small part of its benefits. "Only homeowners may offer their property for rental, for tenants this is forbidden, and because Airbnb is a foreign company, we don't even receive any profit taxes," says Moorman.
The PvdA also believes Airbnb in Amsterdam to be a major cause for the skyrocketing housing prices in the capital: "Some homeowners leave every weekend to pay home expenses with the proceeds from Airbnb." Homes are not meant to be revenue models."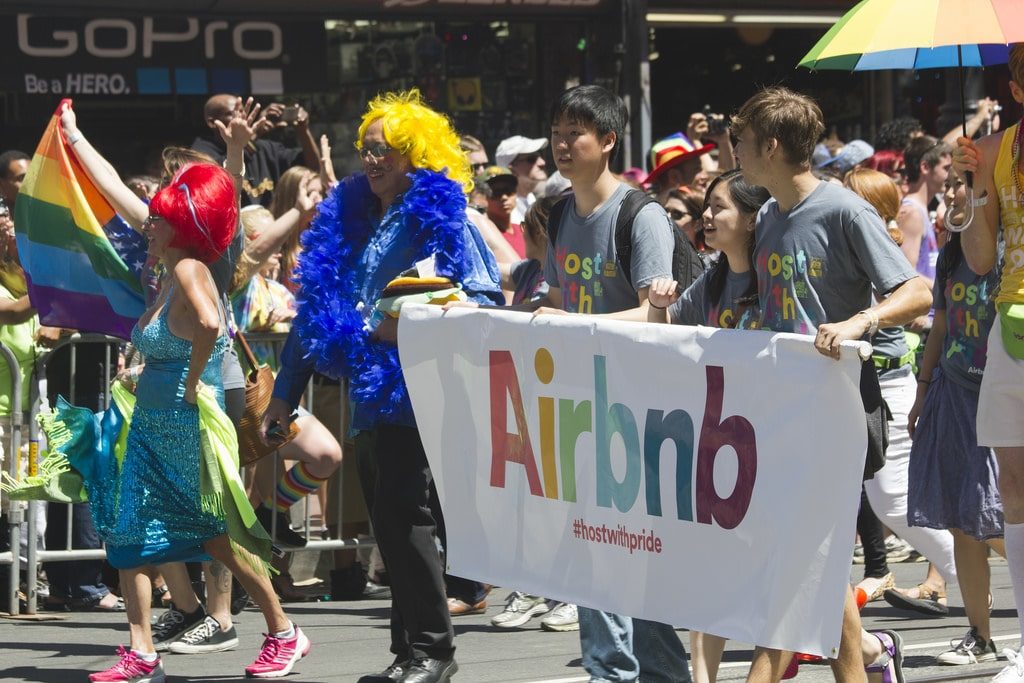 Is This It? No More Amsterdam for the Tourist with a Budget?
Don't worry – there's still some hope left! The Labour Party isn't looking for a total ban of all property on Airbnb, rather it's looking to anchor down new rules in the city's Housing Regulations. The party wants to prohibit the rental of complete houses and apartments, which essentially serve as a business and no longer housing, but bed and breakfasts in which the 'landlord' also sleeps and resides will remain permitted in the plan. Of course plans still have to pass through the local government, after local elections to be held in March 2018.
For good measure, Amsterdam isn't the only city that has struggled with Airbnb – New York City and Berlin have also taken measures. Berlin banned the rental of complete houses and NYC threatened a ban, causing Airbnb to quickly take measures of its own to meet the city's demands.
In Amsterdam feelings are mixed, though most Amsterdammers are happy to see people discover their formerly hidden gem and enjoying themselves there, there's also a lot of frustration. It's not easy to see your neighbors move away and having 'Airbnb Landlords' taking their place, housing noisy young tourists – often drunk and under the influence of drugs.
Likewise, housing has become borderline unaffordable, forcing many of the 'true' Amsterdammers – who built and shaped the city and carry on its traditions – to move away from their beloved town.
On the other side, the city's economy is booming like no other – largely thanks to people discovering the city, often migrating there after visiting and falling in love with it. Neighborhoods are being upgraded, the city is becoming more international and businesses are no longer solely reliant on locals, but can now stay afloat a little easier thanks to foreign customers.
What do you think? Should Amsterdam regulate less or more regarding its tourists? What is tourism like in your town? Let us know in the Facebook comments!