When you need to move abroad, rental property is ideal at the beginning and the most common option.
Even apart from the fact that a mortgage is not that easily manageable when you've just moved to the Netherlands, the search for a good, decent property to purchase can also easily take several months.
And once you have found a house to buy in the Netherlands, you might have to wait about a month or two for the actual move (unless you find something vacant, in that case, you can move in pretty much instantly).
If you are living in the Netherlands for a longer period of time (and we all know life goes fast) things can start to look different. Suppose, at work, everything is going fine and you enjoy living in the Netherlands.
So, you are thinking to stay here for longer than those few months you had planned for…but then you have to deal with the annual increase in your rent, which makes the decision to buy a house in the Netherlands more interesting.
Furthermore, you come home now to a place that is not yours. But you probably want a house that you can really call home, and has it all when it comes to your wishes in personal taste and perhaps decoration (and like any Dutch person buying a house, for as cheap as possible).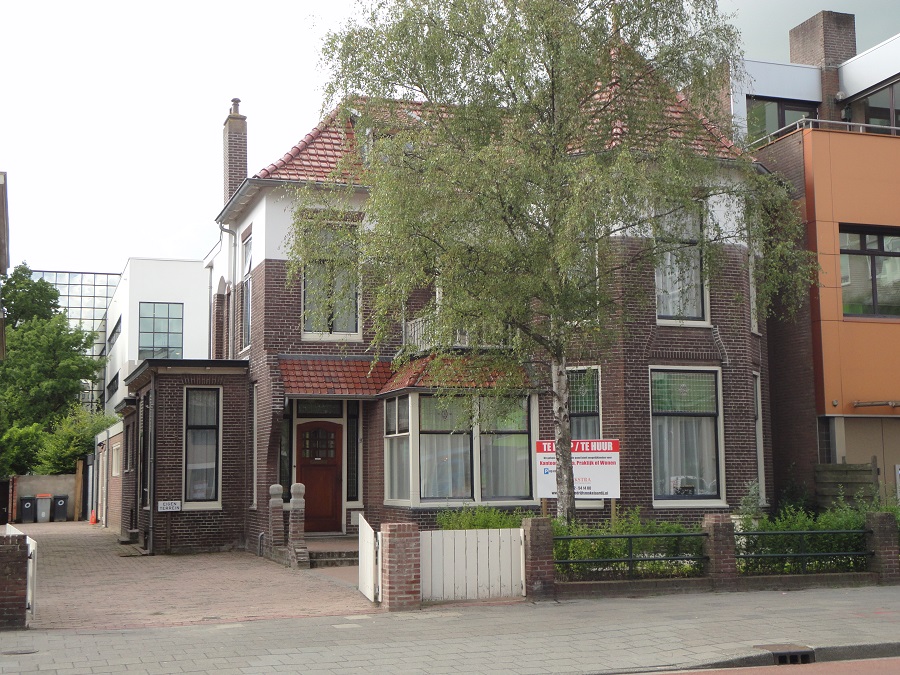 This year may be the year to buy a house in the Netherlands instead of renting
While the rent is increasing year after year, the current interest rates of a mortgage are extremely low in the Netherlands. And low interest equals low monthly payments. It is most likely that the rental prices cannot compete with the mortgage payments you have to pay.
Renting in the Netherlands is not cheap and depending on where you are, you could be worse off financially in a rental property. A three-room flat in Amsterdam's Buitenveldert district will cost you around €1,900 a month in rent, but if you bought the same property, it could be as much as €700 a month cheaper – and that is taking all the bills into account as well.
Here are some more comparisons on the costs involved with renting or buying a place in the Netherlands.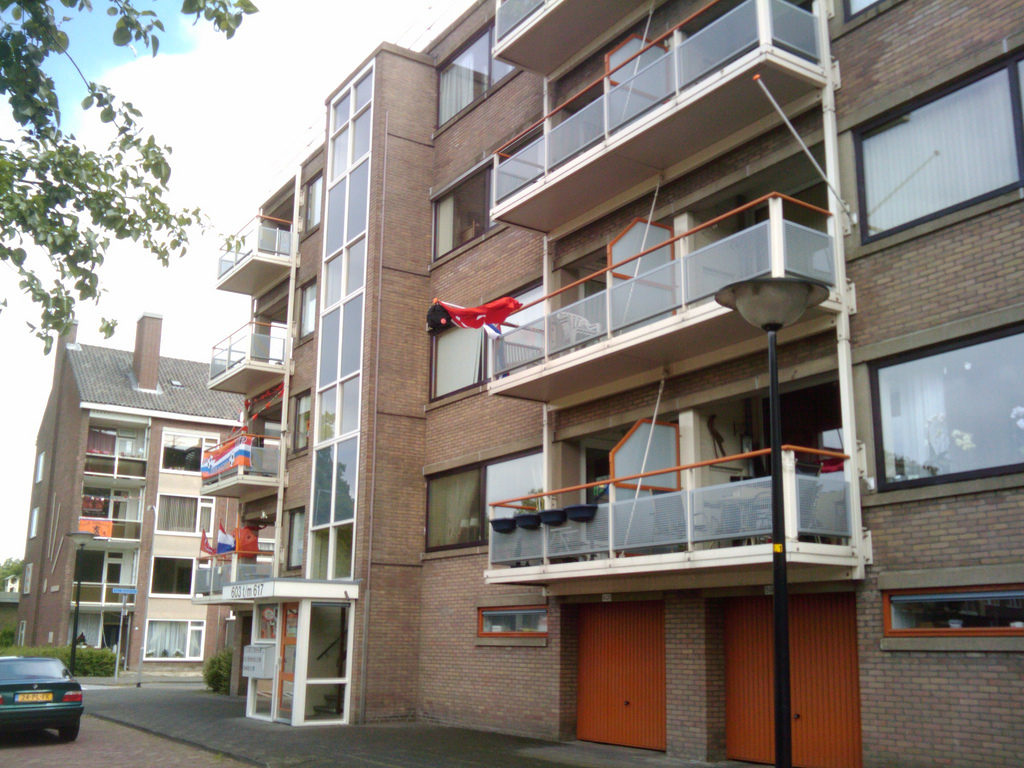 Pros and cons of buying a house in the Netherlands compared to renting
Buying a house in the Netherlands has its advantages compared to renting a house, but it has some downsides as well. Obviously, it's important to find out what you feel the most comfortable with and if it is practical and financially attractive to buy a house in the Netherlands.
If you expect to move to a different country two years from now, buying a house is probably not the best idea. This is mostly due that you have to invest some money of your own when you actually buy a place, and you don't want to quickly move again after doing that right?
If you do need to leave, you need to sell the house as well, because renting out the property in the Netherlands is most of the time not allowed by many mortgage providers (and Airbnb in Amsterdam for example also isn't all that much of a goldmine anymore). Although it's sometimes possible to rent out when you're temporarily abroad, so that might be handy for you internationals out there reading this!
In the long run: buying a house in the Netherlands is often a wise thing financially
If you're planning to stay here for a couple of years (and you know, care about your money like the rest of the world), buying a house may as well be interesting to you. The most important factor are the low-interest rates at the moment. That means the monthly payments are lower as well and that can save you hundreds of euros per month.
Especially considering rental prices will increase each year, your mortgage payments will pretty much stay the same. So sure that 800-900 euro mortgage now seems quite stiff, but in a few years' time when rental prices are around 2000 euro (we're getting there), you'll be happy you made the choice to buy a house in the Netherlands.
The downsides of buying a house in Holland
Does it have only advantages when you buy a house in the Netherlands? No, of course, there are downsides as well. Think about the risk of value loss which occurs when your total mortgage is higher than the market value of the house, although that doesn't seem to be happening anytime soon in the Netherlands as it has never been so profitable to sell your house in the Netherlands.
Then there's also the fact that you are responsible for maintenance yourself. Not only can this be costly it can be quite a hassle as well.
Make sure you know the pros and cons of buying a house in the Netherlands and are well aware of the risks compared to the pros and cons of renting a house.
To help you out and get started, we already made a schedule of the pros and cons of buying versus renting.
 
Pro:
Con:
Buying:
·      Your mortgage and other housing costs are often less expensive than renting


·      Mortgage interest and one-time costs of closing a mortgage are tax deductible.


·      You build equity by making monthly payments and the property will become yours once the mortgage has been repaid.


·      You can find a home that matches your wishes (location, architecture, building type)


·      You can renovate the property however you want.
·      Your monthly payments might go up when your interest rate period has ended.


·      You will be responsible for maintenance and repairs yourself.


·      You may lose equity if the property value declines


·      You have to pay property tax and other communal taxes


·      You are most likely to have an insurance (not applicable when buying an apartment, instead you are member of the owner's association and pay a monthly fee).
Renting:
·      You can terminate your rental agreement at any time


·      The landlord is responsible for maintenance and insurance


·      You have a high level of rent protection


·      You don't have to pay property tax


·      You don't have to worry about losing money if house prices drop
·      Rental prices are high and increase each year (sometimes even up to 10%)


·      Limited choice/ supply


·      Renovating the house by yourself is very limited or non-existent


·      When you move, you may have to return the property to its original state


·      You won't build equity with your monthly payments


·      You won't be making money when property value rises
For more on the pros and cons of buying a home in the Netherlands, check out the Expat Mortgage Platform where you can also calculate your maximum mortgage.
What if you're thinking about renting or buying a house in Amsterdam?
You might just like the canals or you might consider buying a house in Amsterdam because you're moving with EMA. There are many like you out there also considering buying a place in Amsterdam, and subsequently, the property market has switched into a higher gear than the rest of the Netherlands.
So you might just give another place near Amsterdam a good look, lovely towns like Haarlem, Leiden, Almere, and Utrecht are also close by and have plenty of facilities for expat families such as international schools (or pretty canals for that matter).
For those that want to buy or rent in Amsterdam, first of all, must have a good look around at where to live in Amsterdam, have patience, and have sufficient resources (to pay a deposit when renting and pay buyer costs when buying a house in Amsterdam).
Before buying a house in Amsterdam, know the market
Amsterdam is a large and, above all, diverse city. It is therefore good to know where you want to end up, and whether that location and type of home suits you. Certainly, if you are going to buy a house, a purchasing realtor is recommended.
He or she knows all your wishes and needs and looks for a suitable home that is already on the market or still has to come on the market. The big advantage is that a purchasing realtor knows the market, the circumstances, the environment and takes into account your financial possibilities and thus ensures that you do not pay more for the home than necessary.
For example, Expat Mortgage Platform works with a purchasing agent who specializes in expats.
What's this erfpacht when you buy a house in Amsterdam?
Besides all the ambiguous rules to stimulating substances, there's something else that's pretty weird in Amsterdam: namely leasehold aka erfpacht. In short, it means that you will become the owner of the property, but the municipality will remain the owner of the land.
You pay an amount to the municipality for that land — the ground rent canon. In principle, you pay that annually and as long as you live there. In some cases, the leasehold has been bought off or you have the option of doing that.
In this case, you actually pay for a certain period in advance, for example, 50 years, or this has already been done. A purchasing realtor can tell you more about this. When looking for a home, it is important to take this with you, because the lease to be paid influences what you can borrow for your mortgage.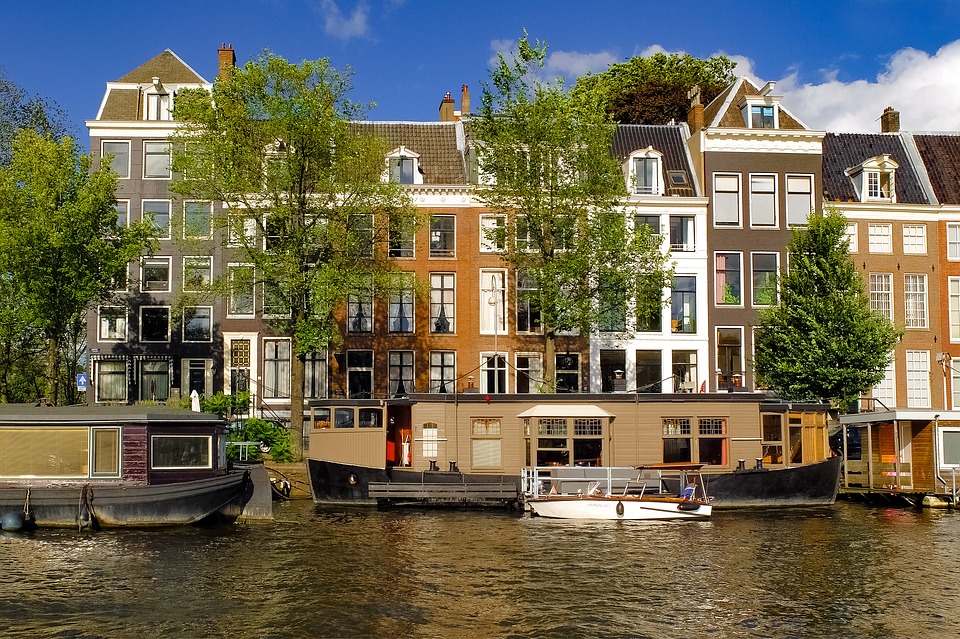 Renting a house in Amsterdam also isn't perfect, with loads of shady apartments on the market and prices at an all-time sky-high. And even finding a place is pretty hard.
If you do not know whether you have to buy or rent a house in Amsterdam even after seeing the advantages and disadvantages of renting or buying a house in the Netherlands, you can have a look at what it does with your monthly income if you rent or buy a house in Amsterdam. The differences per month (net) can already amount to more than 700 euros!
Can you actually get a mortgage in the Netherlands?
So you've made your choice and decided to go look for a house to buy in the Netherlands. You might first want to know all the ins and outs of that process and whether or not you can actually get a mortgage. Expat Mortgage Platform can help you out with all that. Feel welcome to set up a meeting, no strings attached, with one of their English-speaking advisors. They'll show you what comes to play when you decide to buy a house in the Netherlands step-by-step and in proper English.
After the first meeting with them, you'll also know a pretty precise figure of what you can get as a mortgage, which helps to determine your range for when you go house hunting in the Netherlands.
Factors that really matter for when it comes to getting a mortgage in the Netherlands as an expat are if you're an EU citizen or not, the time you're already living and working in the Netherlands, monthly income, and your contract status (mortgage lenders in the Netherlands like permanent contracts, but even without those a mortgage might still be possible).
Oh, and in case you're wondering, with Expat Mortgage Platform all your documents in this great buying-a-house-in-the-Netherlands adventure are also in English.
Feel like finding out what your maximum Dutch mortgage could be? Check this mortgage calculator tool, it even has the 30% rule factored in!
Are you planning to buy a house in the Netherlands? Still doubting between renting or buying a place? Feel welcome to comment!
DutchReview has worked with Expat Mortgage Platform to bring you this article (and because we also didn't get that 'erfpacht' situation at first).
Feature Image: djedj/Pixabay