Life is full of transitions, and one of the trickiest is when you're moving houses. A short-term home is sometimes necessary, and if you ever need one in Amsterdam, save yourself hours of Google searching, and head to ClinkNOORD Hostel.
If you're moving house to or within Amsterdam, we feel you. House hunting in this city is brutal. Finding something that fits within your desired budget, neighbourhood, and style can be a serious feat, and when you do find something you like, it's a mad dash to lock it down before someone else does. You certainly don't want to enter into this dramatic competition from a place of desperation. So in the meantime, ClinkNOORD is a great place to stay; you can take your time and do it right. 
ClinkNOORD Hostel's long-stay options allow you to settle in for a month or more while you get your situation sorted. You'll get the same great experience you would staying for a weekend, only with extra perks, discounts, and the comfort of calling it home.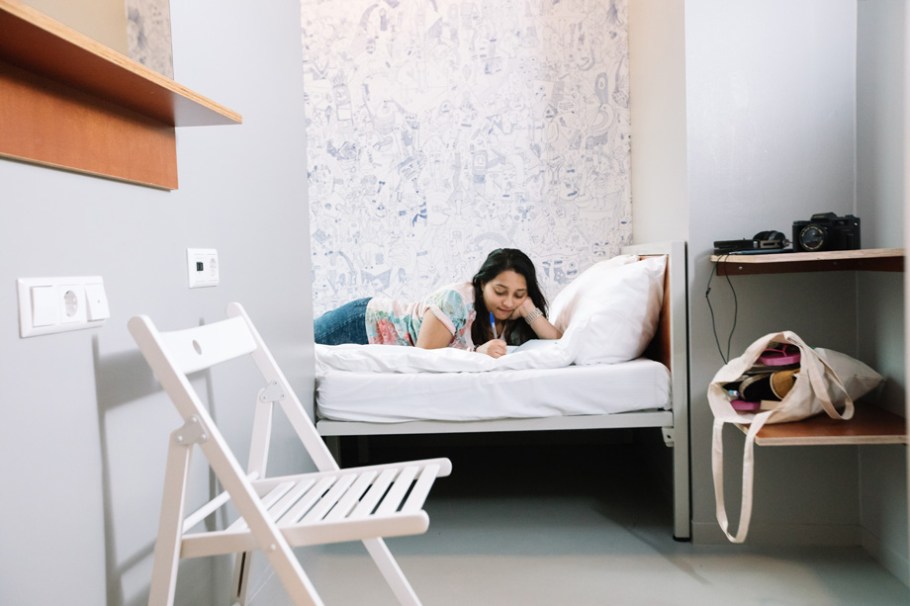 We received a very warm welcome on our visit to ClinkNOORD and couldn't have been more impressed with everything they offer their long-term guests. We partnered up with them to bring you this heartfelt recommendation, and to share with you the top five reasons we think it's a great choice for a short or long stay in Amsterdam.
An ideal location in Amsterdam Noord
Amsterdam Noord has recently become one of the trendier neighbourhoods in the city, and many people don't realize just how conveniently located it is. It's essentially right in the centre, only across the water. So you get all the convenience and access to the city without the constant hustle and bustle. 
The neighbourhood is home to the largest flea market in Europe, the A'dam Tower, THE BUTCHER Social Club, the Eye Filmmuseum, and the brand new NXT Museum. It's quiet, but still vibrant, with plenty of nice places to eat and drink just steps away from the hostel. 
To get to Amsterdam Noord from Central Station, you just hop on a ferry. And it cannot be emphasized enough how easy, quick, and free this ferry is. It takes less than five minutes to cross the water and departs from directly behind the station. You just walk or bike right on, and in no time you're in Amsterdam Noord. Once docked, it's just a few hundred metres to the hostel.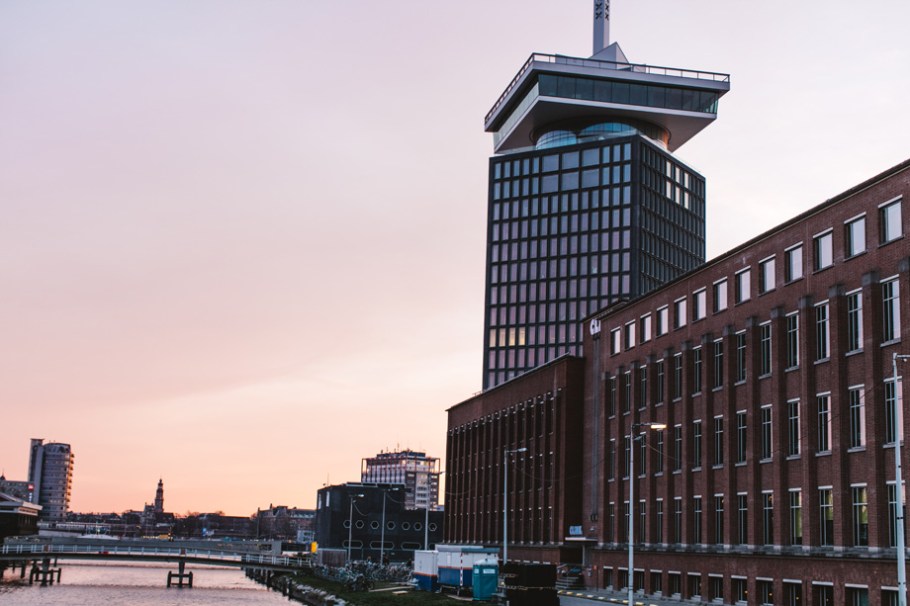 Commitment to community
If you're moving to Amsterdam for the first time, finding some kind of community is essential, and at ClinkNOORD you can easily meet other people new to the city. Sure, some other hostel guests may be just passing through for a quick stroopwafel, but others are in transitional situations just like you. 
In regular times ClinkNOORD hosts a whole slew of events and activities for their guests, to help them meet and mingle. They've got everything from Bingo to yoga (of course, in corona times these are scaled way back). They also have a special Facebook group just for their long-term guests to help folks stay in touch, so you'll be making friends in no time. 
Incredible space and amenities
Games and entertainment
You'll never be wanting for something to do in this spacious, kitted-out hostel. You can hit the pool table, play foosball, or wear out your wrist with free-to-play ping-pong. The vast range of games and shared space supports their intention of building community — it really couldn't be easier to socialise and stay entertained. 
For chiller vibes, relax with a book from their darling library, or focus in at one of the low-key working spaces.
The ambience
It doesn't really matter what you do though, you can just enjoy being there. You'll see interesting and varied artwork all over the walls from artists they've hosted from around the world. Their special blacklight room called "The Box" is a real showstopper. Pop by the bar on your way in and have them whip you up a special glow-in-the-dark beverage to enhance the otherworldly experience.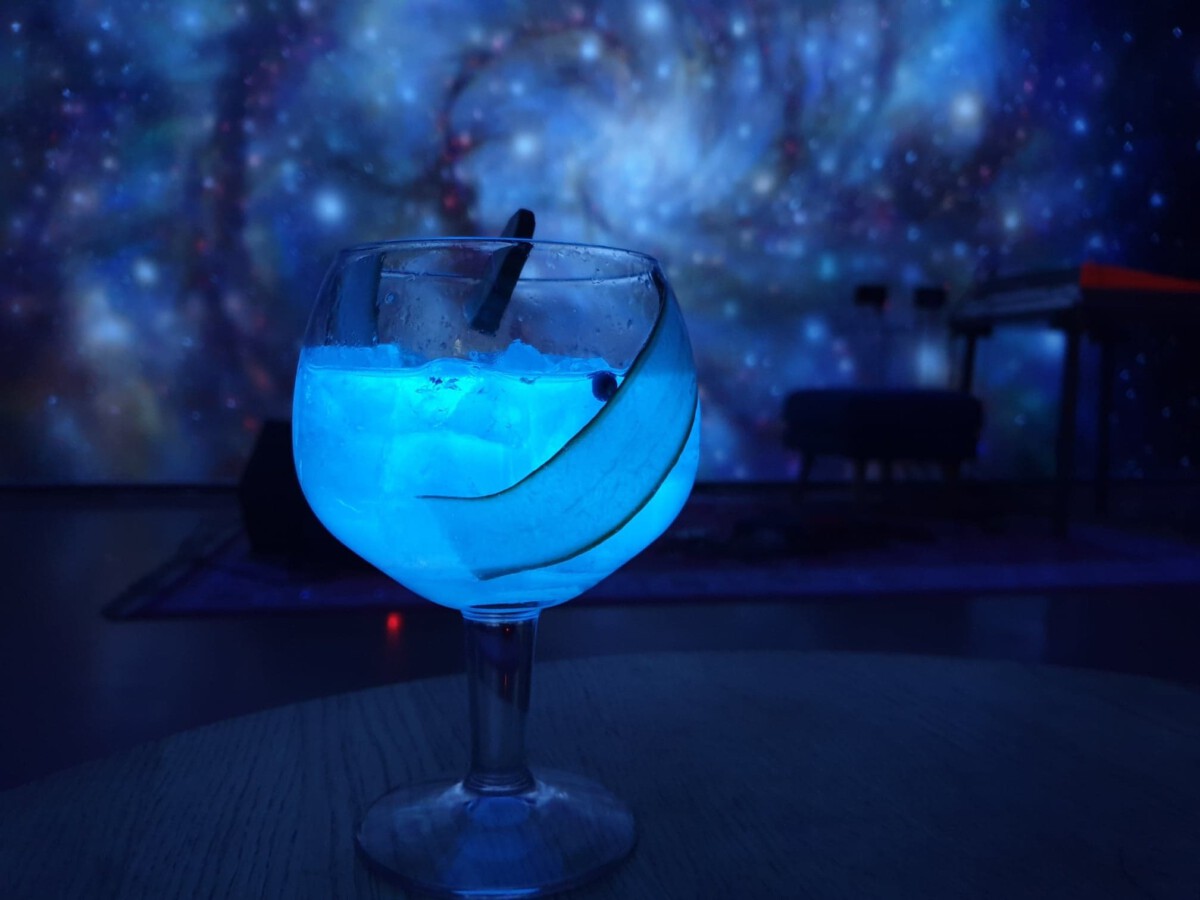 The awesome food
Then there's the food, the delicious, impossibly convenient food. Breakfast is served every morning for a steal — just €3 for long-term guests. Their on-site cafe offers all the sustenance you need to make it through a day of working from home, so you can grab a sandwich and espresso and get cracking. 
Into the evening, when you don't feel like cooking but want a hot, cheap meal, you can opt for their "lazy dinner."  Every night, the kitchen offers its guests this five euro option — a fresh, hearty meal for next to nothing. Pair with a glass of wine, then roll yourself up to bed.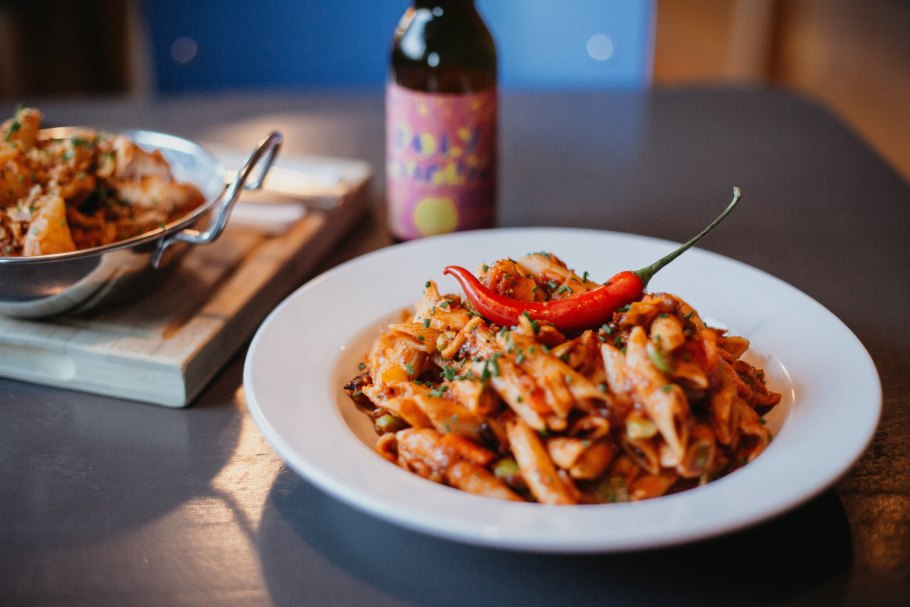 The rooms 
The rooms themselves are fresh and clean, with all the basics. Let's be real, they are pretty basic — it's a hostel after all, not the Waldorf Astoria. But if you're between houses, keeping it simple is the name of the game. Your room probably won't be big enough to unpack your whole life and settle in for good, and that's not really the point here. But you can get comfortably nested and maximise your space by utilising their handy luggage storage.
Students and professionals working from home will appreciate the "Ultimate Study Suites." These rooms have more space, a double bed, en-suite, and a personal study area. Not to mention a stunning canal view for your daydreaming delight.
The kitchen
If you feel like cooking, it's easy to whip up whatever you're in the mood for in their fully equipped kitchen. Store your food in one of the large refrigerators, and you'll be feeling right at home. And bonus: the Albert Heijn grocery store is right around the corner.
Jaw-dropping value
ClinkNOORD's long-stay options start at €340 a month for four-person dorms, perfect for making those new friends we keep talking about. From as low as €750 per month you can have your own private room. Higher-end options can include a double bed, canal-view, and en-suite, and each offers truly great value. 
Plus, you won't be bothered by utility bills, contracts, or deposits. ClinkNOORD also provides free WiFi, bed linens, and even weekly cleaning. With the cost of living in Amsterdam at an all-time high, these savings are huge. 
But the best part of all: the discounts. You don't have to be Dutch to appreciate a good discount. The hostel offers 50% off all food to long-stay guests, and 15% off drinks. You can even gain popularity points with your family and friends when you hand them a 20% discount off their own stay when they come to visit.
ClinkNOORD has the details covered[td_smart_list_end]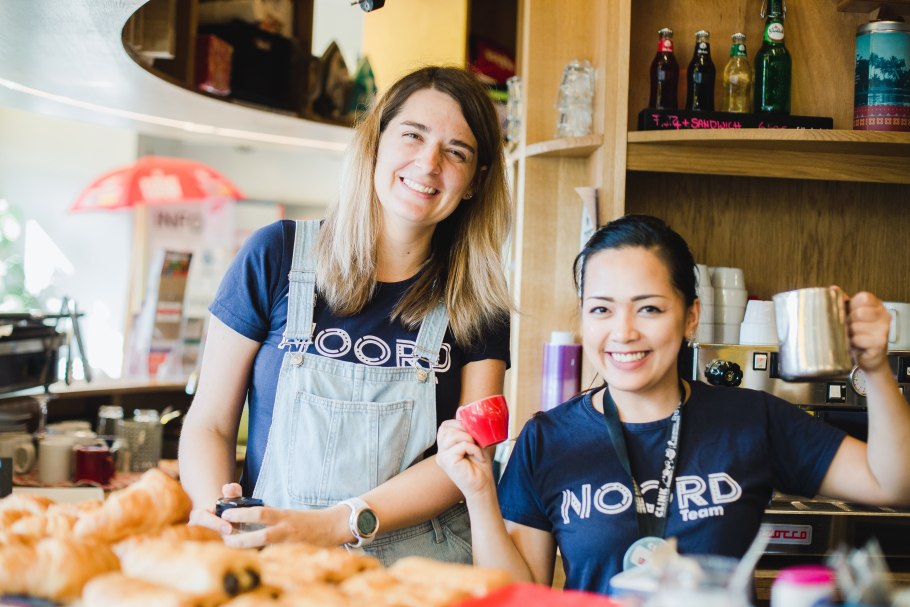 Looking out for your comfort
The hostel is determined to make your experience the best possible. If you're staying in a dorm, ClinkNOORD will take care to pair you with someone compatible. Students with other students, professionals with other professionals, night owls with other night owls. 
Making your life easier
For guests moving to the Netherlands from abroad, ClinkNOORD even offers to help you register in the Netherlands. This means, once you've stayed in the hostel for three months, you're provided with a permanent home address to use when applying for your BSN number. So for all you international movers, there's one huge burden already relieved.  
The little things
To simplify your stay, ClinkNOORD has bikes available for hire, laundry on-site, 24/7 reception, a travel shop, and even small things like hair dryers. 
The specifics
How ClinkNOORD is managing coronavirus
Finally, how they're handling coronavirus. The building is incredibly open and airy as it is, and the hostel is operating at 50% occupancy. Everything is squeaky clean and sterile, with appropriate social distancing. They track visitors, provide hand sanitiser, and follow all of the other recommended guidelines.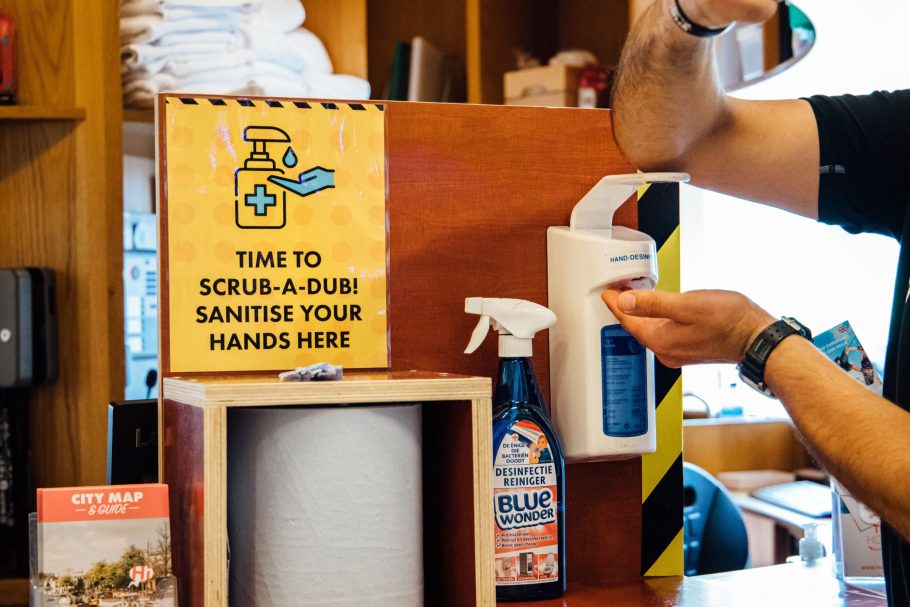 Get in touch
Contact ClinkNOORD by email or phone, and check out their website. Keep in mind that because they're operating at half-capacity, it's wise to reach out sooner than later to secure your spot. 
If you love the ClinkNOORD Hostel as much as we do, you may also want to check out their other smaller, eco-friendly, boutique locations in the city centre, Ecomama and Cocomama.
Would you have a long-term stay at ClinkNOORD? Let us know in the comments below!