Let's be clear: you need to visit Leeuwarden. Amsterdam may be the capital of the Netherlands, Utrecht might be the coolest, and Den Haag might be the second-largest city, but guys, you're missing out if you think the north doesn't have anything to offer.
I guarantee the closest you've ever probably come to the north of the Netherlands is Giethoorn which becomes so popular with tourists during the summer that it's almost impossible to wander around those mini canals without at least thirty people coming into dangerous proximity of your personal space every time you turn a corner.
Look, the other cities are great and all, but there are plenty of places up north that will tickle your fancy.
I'm here to fly the flag for Friesland. It gets a bad rap from a lot of people, for various reasons, which we'll go into another time, but if you think we've got nothing to offer up here, you're highly mistaken.
Leading with Leeuwarden
Leeuwarden is Friesland's capital. Maybe that name rings a bell? It should, because it was the Cultural Capital of Europe a mere two years ago, bringing a wave of incredible acts and festivals to the city throughout the year.
Leeuwarden is well worth a visit. It offers all the charm of larger-scale cities in a smaller, more intimate setting. Its cobbled side streets have gritty stories to tell, it's overflowing with culture and street art, and its main shopping street sits canal side, along with stacks of cafes, bars and restaurants which offer you the perfect spot for some riveting people watching.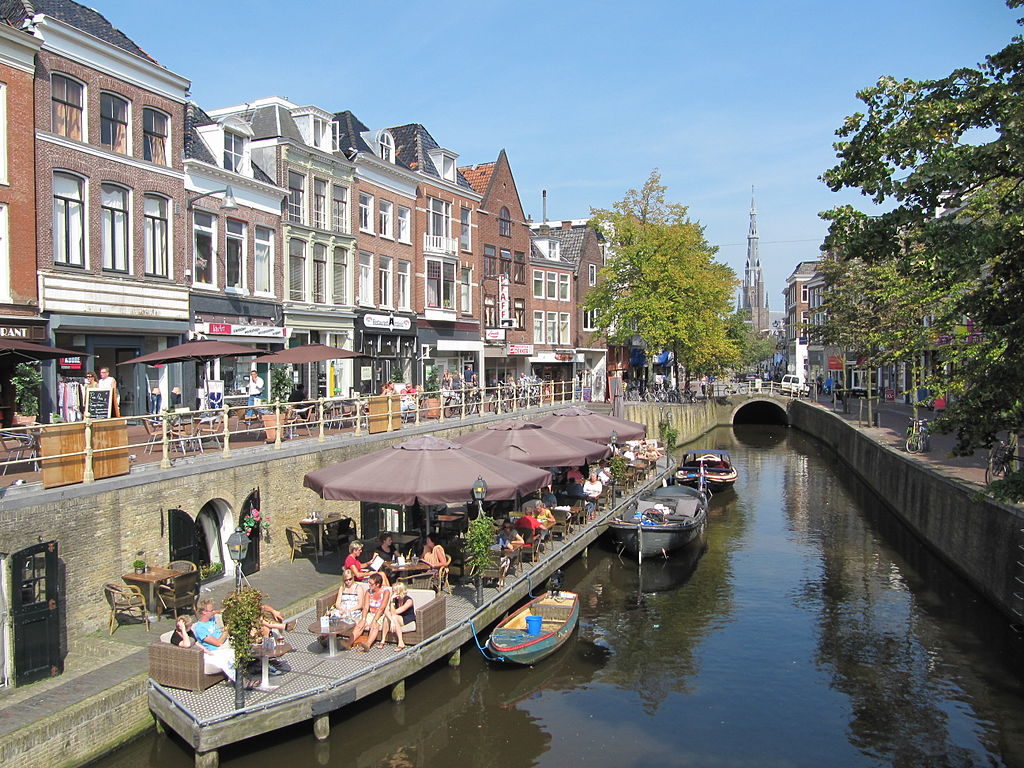 How to get to Leeuwarden
If that's tickled your fancy, you'll need to know how to make it to the north in one piece.
Luckily, it's super easy. From Amsterdam, you're a mere two-hour train journey away from Leeuwarden's centre. Once you've made the journey, you can hop straight off the train and be in the hustle and bustle within five minutes. From other Dutch cities it's just as simple.
Of course, taxi services and buses are widely available too, but these could end up making your journey a heck of a lot longer, which means less time to enjoy Leeuwarden!
What can I do there?
Leeuwarden is brimming with fantastic museums, shops, bars and unique experiences that you can't turn down. You can easily spend an entire day getting lost down the side streets and stumbling upon new areas that just demand to be explored.
Let's look at four of the best things you can do if you want a quick peak into Leeuwarden's history and culture:
Once you've seen these four incredible sites, you're more or less inaugurated into Leeuwarden and can spend the rest of the day people watching, canal-side whilst you sip a beer and snack on a portion of bitterballen.
Whilst that's by no means everything there is to see and do in this charming city, these starter activities are enough to get you into the swing of things. Wander the side roads, see where they take you. I promise there's something great to see or do around every corner.
Have you had a chance to visit Leeuwarden? What did you think? Let us know in the comments below!
Feature Image: M.M.Minderhoud/Wikimedia