Did you know that the city of Schiedam has the tallest windmills in the world? It is also the gin capital of the world! But the best part? It's just outside of Rotterdam, and can easily be reached by the Metro.
This city in the Netherlands may not be on everyone's radar. I have lived here for almost 3 years and I did not know there was so much to explore in Schiedam on a day trip. It is officially a city on its own but is still a part of the Rotterdam-The Hague metropolitan area. It was just another neighbourhood in Rotterdam before they broke away to get their own municipality. This tiny little city has a lot to offer, especially for the gin lovers out there.
I am not a fan of gin but was still curious. So once I found out about this city, I hopped on the green line on the Metro from Rotterdam (the yellow and red lines go there too) and took it all the way to the city of Schiedam. I was there in around 15 – 20 minutes, so the travel time did not eat into my fun day trip from Rotterdam.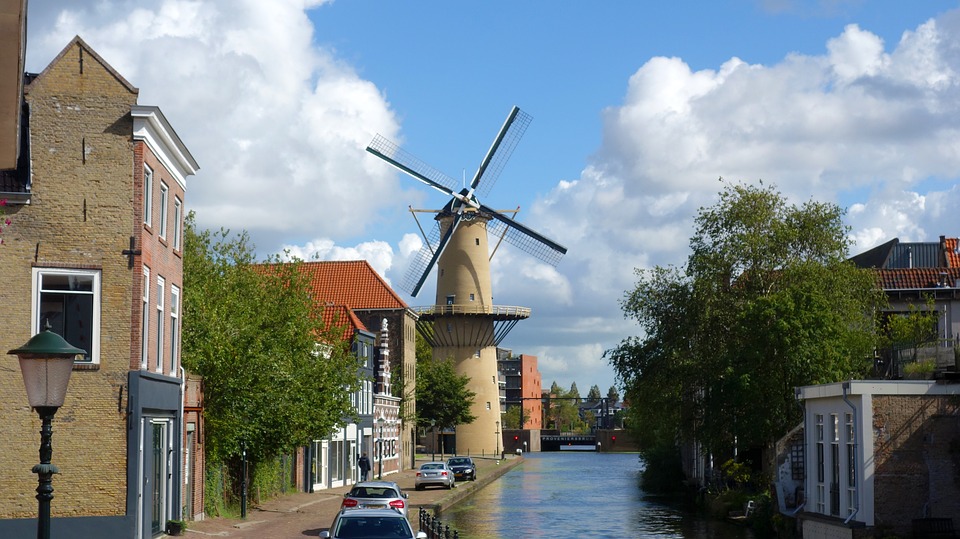 When I visit a new place, I love learning about the (regional) history and culture through their exhibits in their museums. Mind you, there are things you could never know about a place through the narratives they build, but it's a good place to start as any. Everyone loves a good museum, but oftentimes in big cities, all the best museums are hardly ever close by each other. This the charm of doing a day trip to Schiedam: all the museums are within walking distance to each other! (Don't worry if you're not a fan of museums, we have other things in store for you 😉 )
So let's start off with the museums in Schiedam that give you a little taste of the city's gin history.