It's that time of year again! Sinterklaas arrives soon, meaning Christmas is well and truly on its way in the Netherlands. 'Sinterklaas Season' is when Sint and his Piets travel to different cities to greet the locals.
Sinterklaas is coming! What's happening then?
There's usually a parade with huge floats, brass bands, cycling clowns and the like, but we can't avoid talking about the controversy that comes with it all too.
We all know about the Zwarte Piet debate. It's no secret that some people will be eagerly waiting in line to catch a glimpse of the man himself when he arrives, whilst others will certainly not be shaking the hand of Sinterklaas. He will be 'arriving' this weekend, the 16th and 17th of November. Whether you're for it or against it, read on to know when he'll be coming to your city.
All dates shown are this month (November 2019!), starting with Sinterklaas' official arrival in Zaanstad… 
The official Sinterklaas arrival: Sinterklaas arrives in Apeldoorn: 16th of November
This year the 'official' arrival of Sinterklaas will be hosted this year by a city in the middle of the Netherlands, Apeldoorn, which is slightly concerning given that the city has no canals. For those of you who don't know, Sinterklaas is supposed to arrive by sea and make his way to his town of arrival by canal. So it'll be exciting to see how Apeldoorn deals with that! In general, the city is excited to show itself off to the rest of the Netherlands, as the arrival of Sint will be televised by NPR.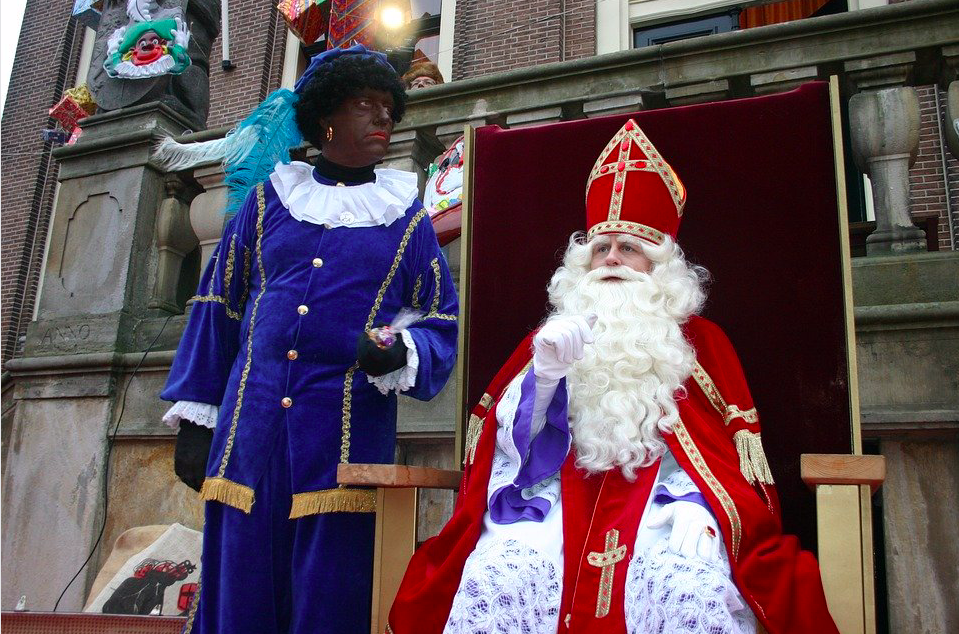 Sint will arrive, somehow, in Apeldoorn around midday on Saturday. No "traditional" (fully blackface) Pieten will accompany him, but this was also the case last year: nonetheless, people turned up ready-to-racist with their faces painted black. So, it remains to be seen whether people will obey the order this year.
Sinterklaas arrives in Rotterdam: 16th 

of November

The Amstel River is the perfect place for Sinterklaas to arrive at 10am. Since this the capital city, he'll ride his horse Amerigo through the streets before the parade.
Sinterklaas arrives in Groningen: 16th of November
Sinterklaas will arrive in Groningen at 11:30, and parents and children will gather to see him at the Zuiderhaven.
Sinterklaas arrives in The Hague: 16th of November
From 10:30am parents and children will gather at Scheveningen harbour to see Sinterklaas sailing towards the Hague, until his arrival at 11:30am.
Sinterklaas arrives in Utrecht: 17th of November
11:30am start in Utrecht also! See him at arrive at Weerdsluis. As usual, there will be a procession thoughout the city, culminating in a children's event at Domplein.
Sinterklaas arrives in Leiden: 16th of November
At 11am, he will arrive at the Beestenmarkt. Events – such as a Meet & Greet with Sint & Pieten, Games, DJ-Piet and Danspieten – will take place at the Hooglandse Kerkgracht.
Sinterklaas arrives in Delft: 21st of November
If you want to catch Sinterklaas' arrival, head to the Oostsingel before midday! You can follow Sint to the market afterwards.
The Sinterklaas Controversy in 2019
Unless you've just arrived in the Netherlands, you should know about the 'Black Pete debate'. There have been been many debates regarding the controversy around Zwarte Piet for the last couple of years. The Dutch still can't seem to decide whether or not Zwarte Piet is a racist character. While many foreigners find the whole idea of Black Pete quite racist, the debate always gets heated around this time of year and people love taking part in the discussion. Last year saw the introduction of Soot Piet, but that has not solved the situation. The controversy rages on, with protests by the anti-racist organisation Kick Out Zwarte Piet scheduled for this weekend in all cities that still have blackface as part of their Sint celebration.
Here's our vid of when Sinterklaas came to Leiden in 2016:
Like this video? Want to see more about Sinterklaas or finally start learning Dutch? Then head over to Bart de Pau's YouTube-channel  (Learn Dutch) and get started
It's unclear at the moment if there will be any protests at the arrivals. How do you feel about Sinterklaas and Zwarte Piet? Will you be joining in the celebrations? Please let us know your perspective in the comments section. 
Editor's Note: This article was originally published on 15 November 2018 but was updated for your reading pleasure on 14 November 2019.
Feature image: Eric Bro/Wikimedia Commons.