It's Labour Day in the Netherlands. Yes, people, gather round! It's the universal holiday on which we celebrate labour? (I guess). You might have missed the significance of it, especially if you have spent Labour Day in the Netherlands.
All across the world, you can spot the following scenes on May 1 (except this year of course, because of coronavirus):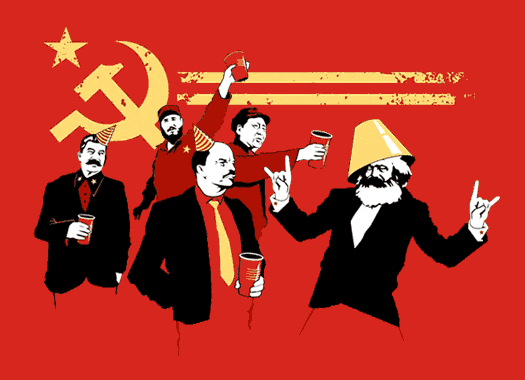 What is Labour Day?
Labour Day (or International Workers Day) originated from the ultra communist nation of the United States of America. Bet you didn't see that one coming ey?
So what happened in the USA? The Socialists and Communists chose May 1 as the date for International Workers' Day to commemorate the Haymarket Affair in Chicago on May 4, 1886.
After some rioting because union lover President Cleveland decided to switch the date of this day to September 1. Just like the Dutch, Americans also don't get the day off anymore. But they do get a compensation day. Labour Day is celebrated by 80 countries, and usually by taking the day off and protesting.
Political parties and Labour Day
Usually, most of the celebration happens amongst left wing party workers and members. Parties such as Labour (PvdA) and the Socialist Party (SP) will usually celebrate by doing things such as visiting memorials that are important to them and singing "The Internationale."
What about regular folk?
Apart from this, more or less nothing happens here on Labour Day. Chances are that you won't notice anything, spend your whole day grinding away at the office, or you're simply unemployed (but can't be bothered to vigorously protest that on Labour Day).
So what the hell Holland? I thought we were the shining beacon of socialism in Europe, that's at least what Fox News taught me. So, why isn't there any protests on Labour Day in the Netherlands?
UPDATE: Coronavirus changes a couple of things. The Netherlands may not have even a strong tradition of Labour Day celebrations, but if you are attending any demonstrations wear a mask and keep to the 1.5-meter rule.
Alternatively, you can soak up the socialism of this article in preparation for next year.
Labour Day in the Netherlands
Here are some confused tourists on Labour Day in the Netherlands. Instead of having King's Day on April 27, we used to celebrate Queen's Day on April 30. So these poor Frenchies have turned up a day later, on good old Labour Day (May 1), unbeknownst to them that our royal family had had a bit of a rejig 😂 :
Is everything business as usual on Labour Day in the Netherlands?
Not quite. Some public workers have the day off, the stock exchange is closed, and there are some marginal socialist meetings.
Also, May 1 is a day somewhat in between the very few non-Christian holidays in the Dutch calendar. These include King's Day (which used to be on April 30 until a few years ago), Remembrance Day (May 4) and Liberation Day (May 5). So lot's of people get in their caravans and make a dash for a holiday in France or Germany.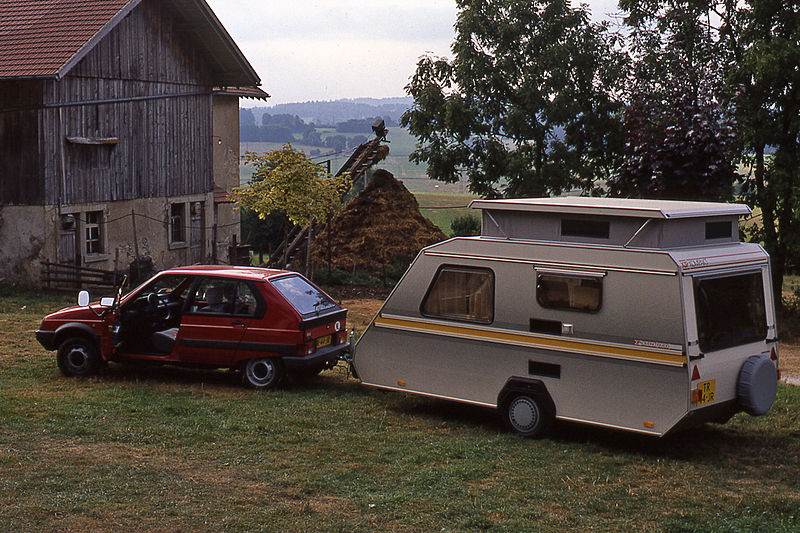 Why is Labour Day in the Netherlands not a thing?
The answer is the Dutch model of consensus-politics (the polder model). If you're new to the Netherlands, listen up, it's essential for understanding our political culture and history. The Dutch model of government is centred around consensus-based decision making.
In history countries such as Russia, Germany, and France communist movements fought vicious street battles with other political groups. The sharp edges of the socialist uprising were not seen in the Netherlands. Since a consensus was needed (but hard to come by since Dutch society was "pillarised" into various pillars of political viewpoints) socialism was just one of many different political beliefs.
Another reason you may not have heard of it is that the Dutch predominantly celebrate Christian holidays. Also, we're capitalist enough in the sense that the employers will never ever give us an extra day off. 😔
So, what do you think? What happens in your country on Labour Day in your country? Should there be more happening on Labour Day in the Netherlands? Let us know in the comments, below!
Feature Image: FNV Bondgenoten/Flickr
Editor's Note: This article was originally published in May 2015, and was fully updated in April 2021 for your reading pleasure.