So you're taking the leap and moving to the Netherlands! Get ready for a life of bikes, dykes and cheese.
There are a whole host of things you'll need to prepare for, so allow us to run you through all things location, visas, housing, culture shock, schooling and more.
But first, for those of you who are still on the fence about moving to Holland — a few quick reasons on why living in the Netherlands is just the best.
Why you should move to the Netherlands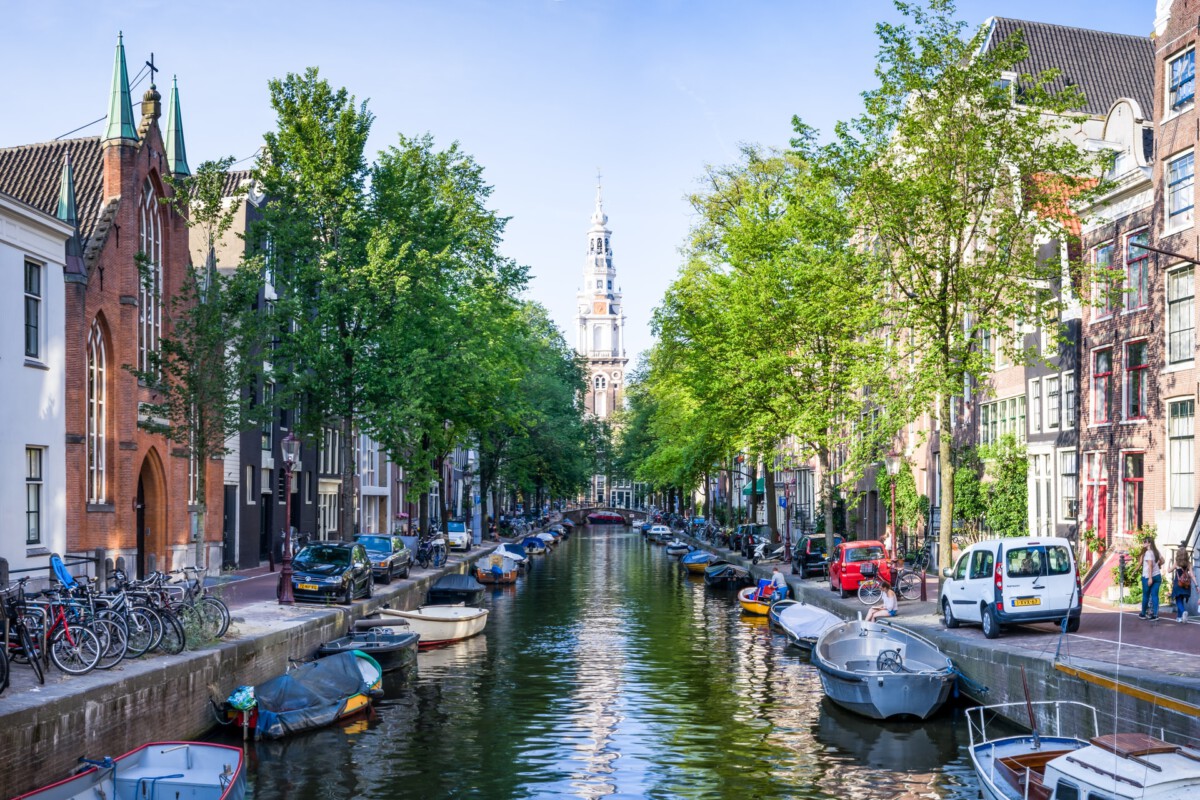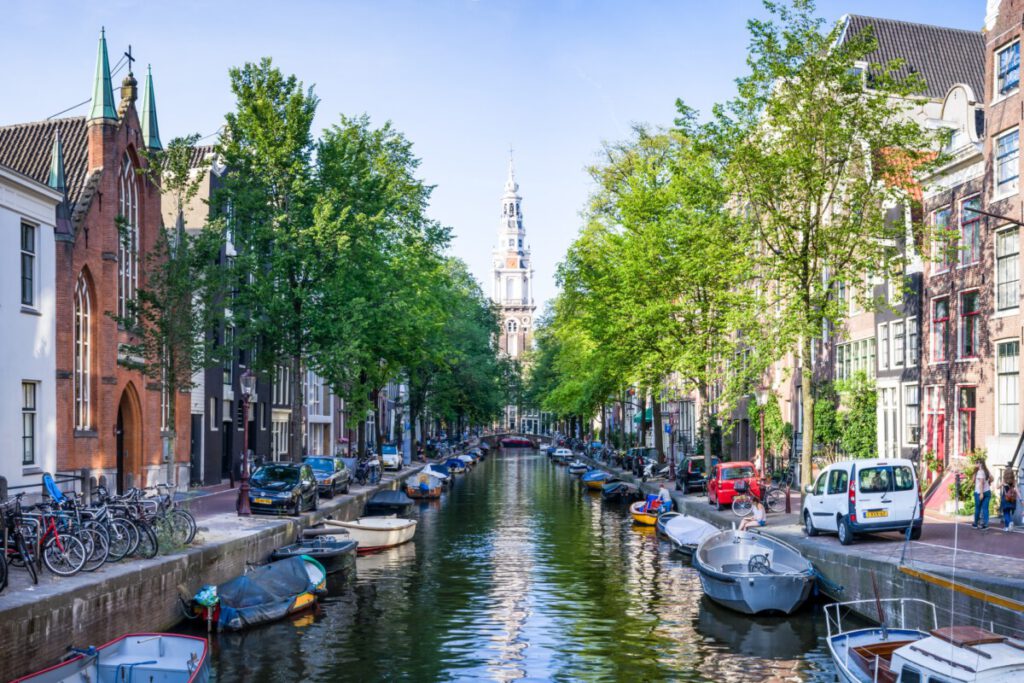 As with any country, there are pros and cons to moving to the Netherlands. Of course, in our humble opinion, the pros far outweigh the cons (assuming you don't mind a lot of rain). ☔️
People living in the Netherlands generally enjoy a high quality of life, with well-maintained infrastructure, very little corruption, low levels of crime, a healthy biking culture, a healthy work-life balance, and pretty reliable systems across the board.
International communities have a strong presence in this tiny country and, especially in the larger cities, locals are relatively tolerant of immigrants. The fact that the Dutch are known for being the best non-native speakers of English reflects their desire to connect with the world at large.
The quality of education in the Netherlands is amongst the best in Europe, from kindergarten right through to university. Tertiary education is remarkably affordable compared to other English-speaking nations, which is partially why the Netherlands attracts so many international students.
But let's be honest, the salary levels also have a lot to do with the Netherlands' international appeal. With many Dutch companies looking for English speakers, finding a well paid (in euros!) job can often be easier for internationals in Holland (compared to, for example, France).
Where to live after moving to the Netherlands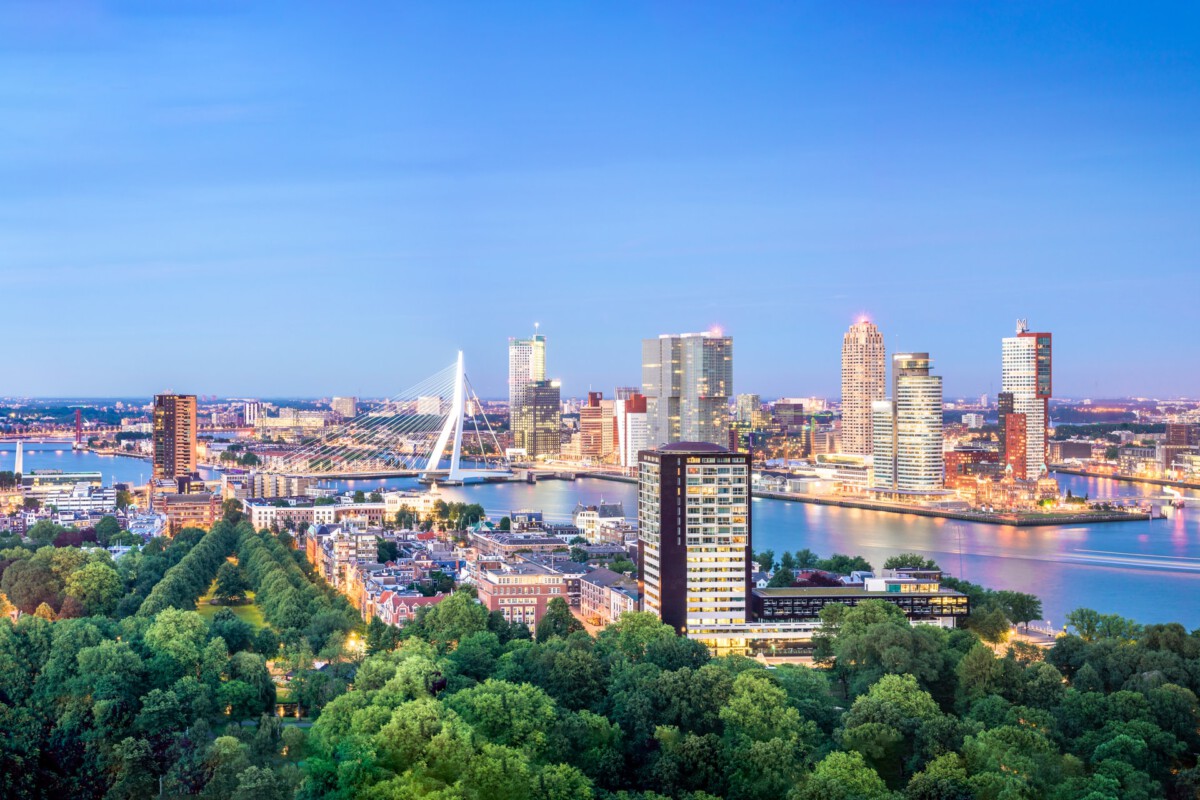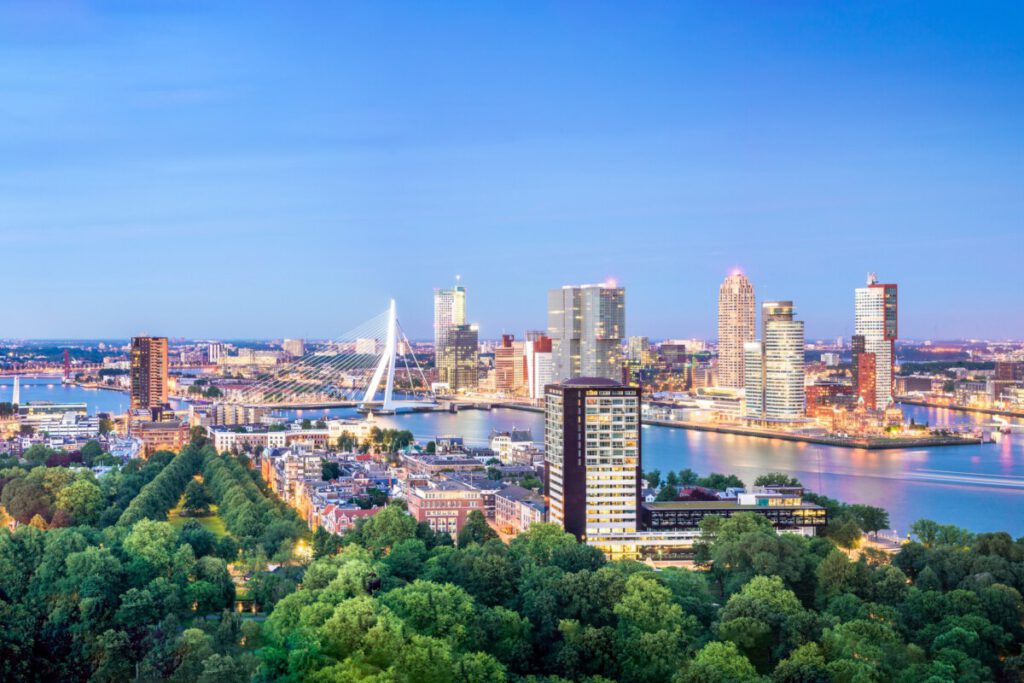 While the Netherlands may be a small country, each region is unique. An international's experience in Amsterdam may be totally different to life in Rotterdam. That's why it's good to get an idea of which city would suit you better before you sign any contracts.
Living in the Randstad of the Netherlands: big city living
The Randstad is an area consisting of the four largest cities in the Netherlands: Amsterdam, Rotterdam, The Hague and Utrecht. These cities represent Dutch powerhouses of trade and commerce — a.k.a where most of the jobs are located.
It's no surprise then that the Randstad is home to many internationals. If you're looking for that metropolis vibe with busy streets, major airports, international brands, and cafes galore — the Randstad may just be for you.
READ MORE | What is the Randstad? The complete explainer
Moving to Amsterdam
For those living outside of the Randstad, Amsterdam feels like Holland on steroids. The canals are wider, bike congestion is heavier, coffeeshops are bigger, and there are more tourists than pigeons (and there are a lot of those). Pretty much every street in the centre is waiting to be photographed for a postcard, and history leaks from every window and wall.
As the nation's capital, it's the biggest city in the Netherlands and, unsurprisingly, is one of the most expensive places to live in the country. However, it can be pretty worth it — you have easy access to Schiphol airport, some of the largest and most international companies in the country, and all the general perks that come with living in a capital city.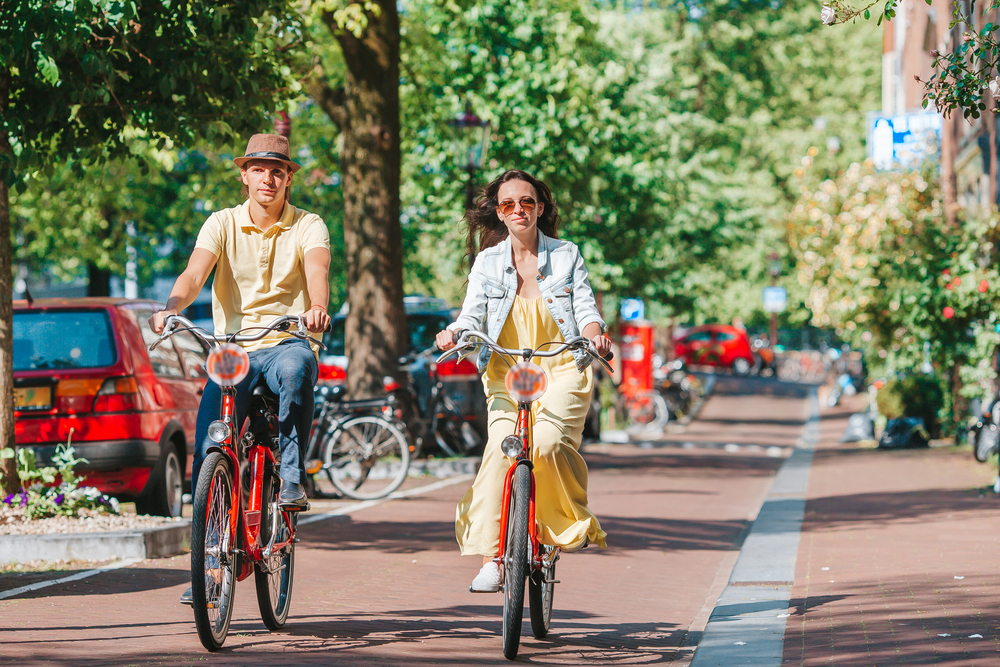 Of course, you'll also have to deal with skyrocketing housing prices, tourists clogging the streets, and living in small houses cramped up with your neighbours. Nowhere is perfect!
READ MORE | Living in Amsterdam: the ultimate guide to Amsterdam life
Living in other major Dutch cities
With the second largest port in the world, Rotterdam is also a major coastal city — but with a twist.
Bombing in WWII destroyed the city's classic old Dutch architecture, so Rotterdam was rebuilt from the ground up. Today it's the only city in the Netherlands where you'll live among modern masterpieces, glass skyscrapers, and a true skyline for that metropolitan vibe.
Trendy restaurants are all over the city and you can never run out of things to do in Rotterdam. You'll also find one of the largest international communities in the Netherlands right on your doorstep!
READ MORE︱Moving to Rotterdam: a complete guide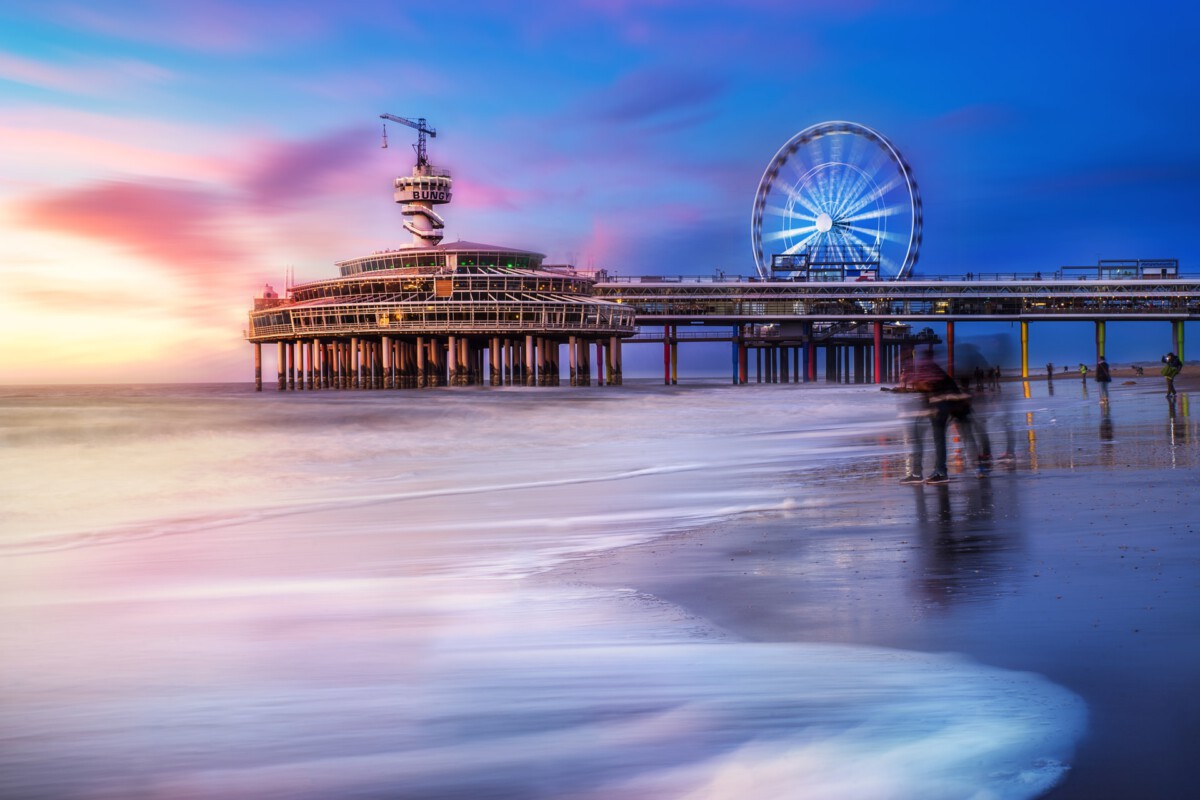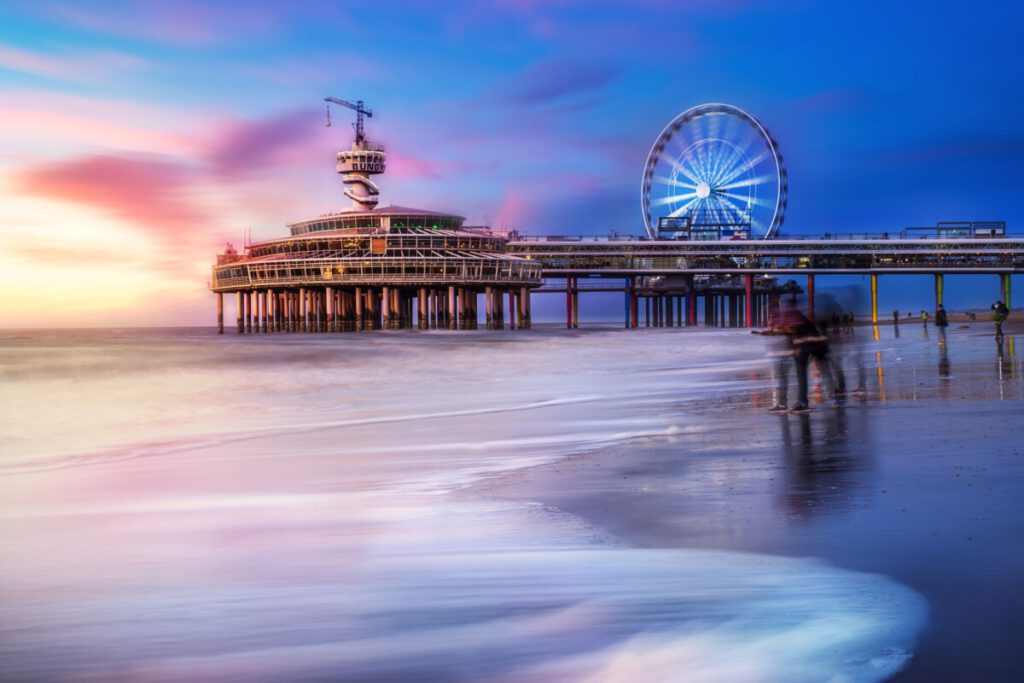 If it's the coastline that calls your name, The Hague may be the city for you. The most popular beach in the Netherlands, Scheveningen (try to pronounce it, I dare you), is only a 10-minute drive from The Hague, offering the perfect beachy escape from city life.
The Hague is also a beautiful city in general, with plenty of green spaces and museums. As the political capital of the Netherlands, it's home to a diverse population — but is actually a little cheaper than Amsterdam or Utrecht.
READ MORE︱Moving to The Hague: the ultimate and complete guide
Utrecht is perhaps lesser-known outside of Europe than the other Randstad cities, but don't underestimate its international appeal. With gorgeous canals known for their restaurant terraces, Utrecht is buzzing with life, food, and culture. The city's location is also ideal for those who love to travel, as it's in the centre of the Netherlands and only a 30-minute train ride to Schiphol airport.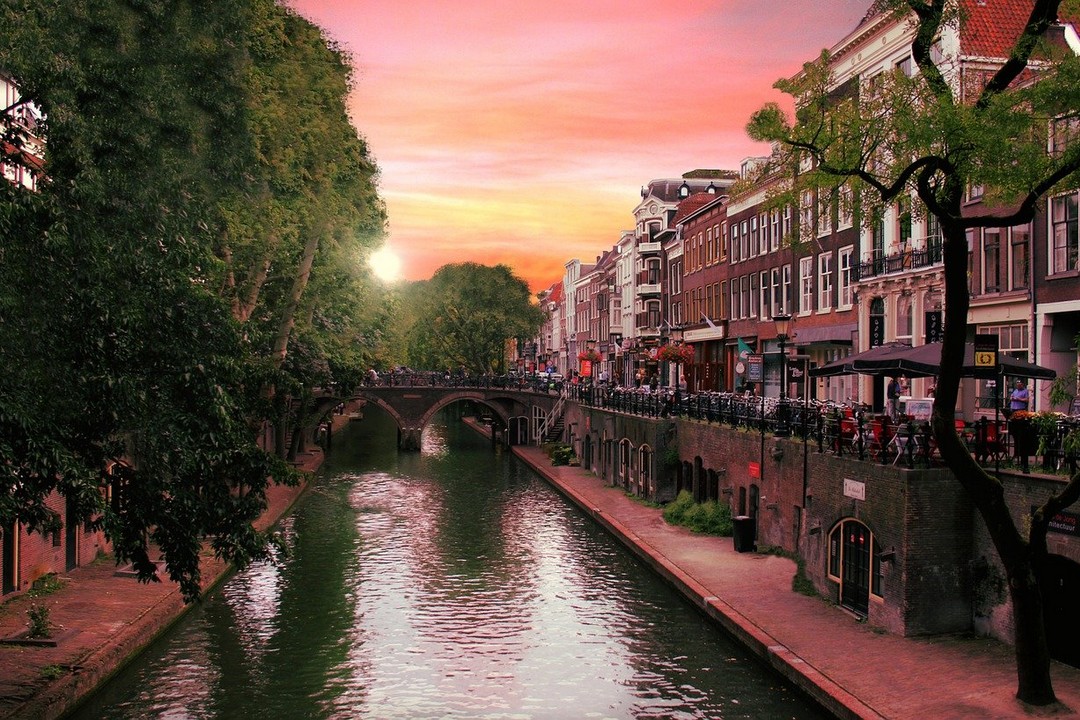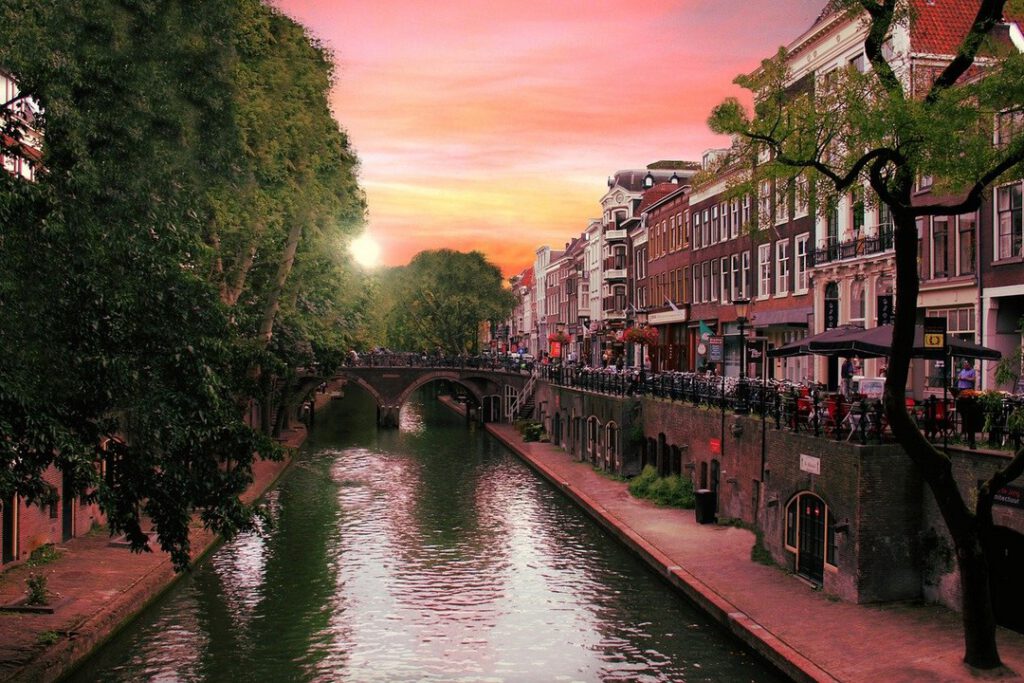 READ MORE︱Moving to Utrecht: everything you need to know about living in Utrecht in 2021
Living outside of the Randstad
But there's more to the Netherlands than the Randstad. Cities like Haarlem, Eindhoven, Groningen, and Tilburg also attract many internationals. The list gets even longer when you take student cities like Leiden and Maastricht into account.
Bear in mind that what may be considered a city in the Netherlands may feel more like a town for those arriving from larger countries. If you're looking for somewhere a little quieter, but still well connected and rich with culture, one of these smaller Dutch cities might be ideal for you.
Visas to move to the Netherlands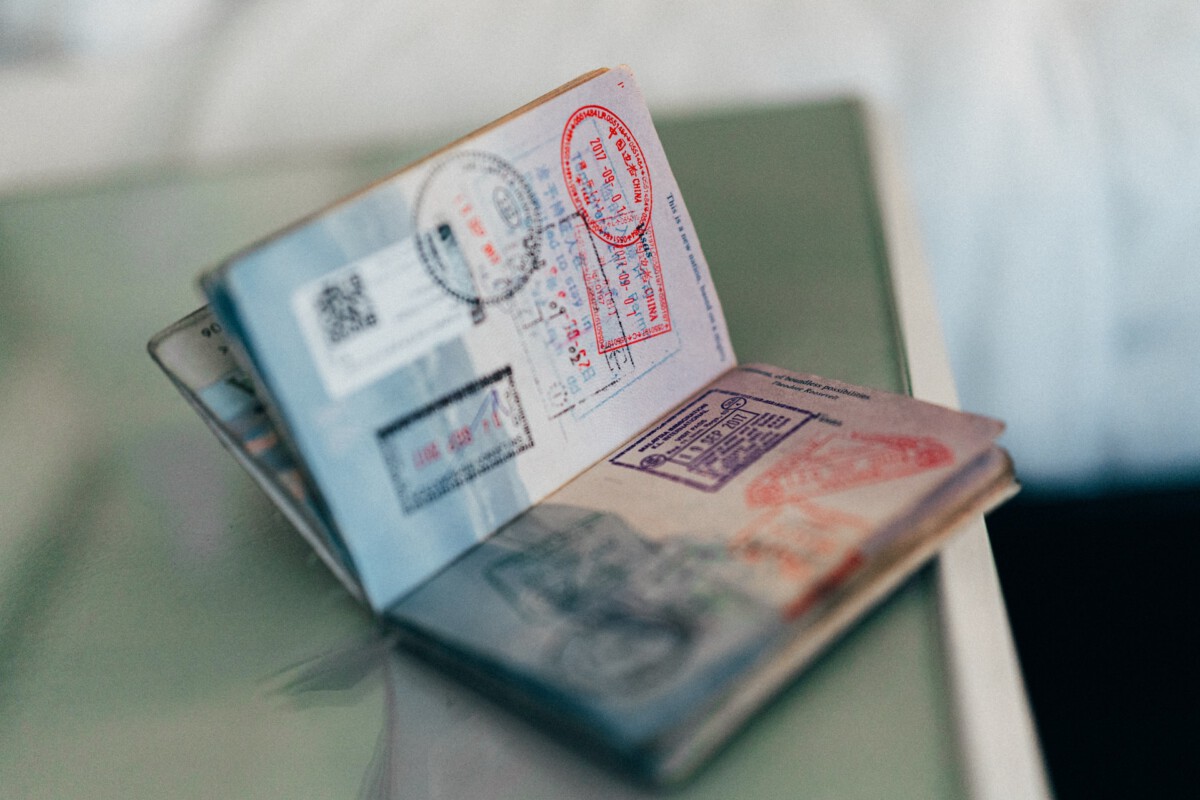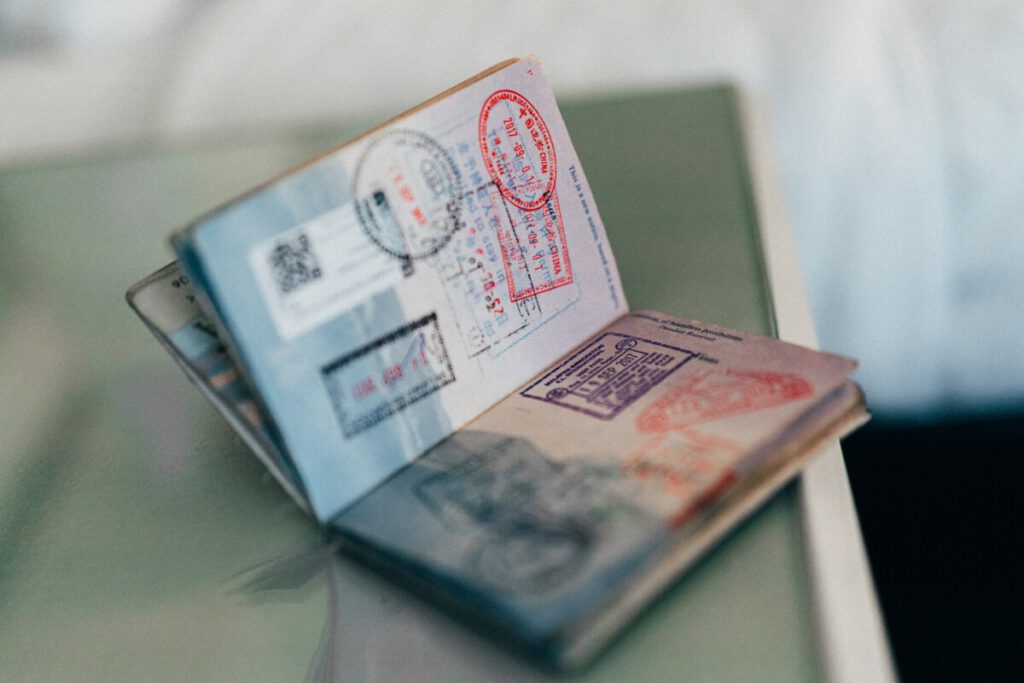 If you are not an EU, Swiss or EEA citizen and you want to stay in the Netherlands for longer than 90 days, you will need a residence permit. This is most commonly issued on the basis of a work visa, family visa, or student visa, all of which can be applied for online via IND.
Keep in mind that you will likely first need to apply for the MVV visa to enter the Netherlands unless your nationality exempts you from this. Once you have arrived, you can then make an appointment with the IND to collect your residence permit.
How to get a work permit for the Netherlands
There are four main types of work permits for the Netherlands: the GVVA or Single Permit; the Highly Skilled Migrant Permit; the Orientation Year (Zoekjaar) permit for expat graduates; and the Entrepreneur Permit.
GVVA or Single Permit
For the GVVA or Single Permit, your employer in the Netherlands must first prove to the Employee Insurance Agency (UWA) that they were unable to find a suitable candidate from an EEA country or Switzerland, and are therefore hiring you. The employer is then responsible for applying to the IND on your behalf.
As you can imagine, this is a difficult visa to attain and is designed for niche positions that are difficult to fill.
Highly Skilled Migrant Permit
The Highly Skilled Migrant Permit (kennismigrant) is designed to help Dutch employers attract foreign talent in the Netherlands. For this visa, the employer does not have to prove that they have already searched the EEA for a candidate.
However, to qualify for this permit you must earn sufficient income, and be transferred to a branch inside the Netherlands as a manager, specialist or trainee.
If the company employing you is already a recognised organisation by the IND, this visa should only take around two weeks to attain.
Orientation Year Permit
For internationals who have graduated from a Dutch university, the Orientation Year (Zoekjaar) Permit provides them with a year in the Netherlands to look for a job and work. You can apply for this visa up to three years after your official graduation date, and you do not still need to be in the Netherlands to apply for it. All you need is proof of graduation, your DigiD, passport details and the €192 application fee.
Entrepreneur Permit
The Entrepreneur or Self-employed Permit allows expats to start their own businesses in the Netherlands or work on a freelance basis. Of course, you will need to prove that your product or services are an essential interest for the Dutch economy, and are innovative in nature. Of course, there are strict conditions that you need to fulfil for the Netherlands Enterprise Agency (RVO) to assess your application.
Moving to the Netherlands to be with family
If you want to move to the Netherlands to reunite with a family member or partner, that's often possible. However, your visa type will depend on who you want to join in the Netherlands.
Partnership visa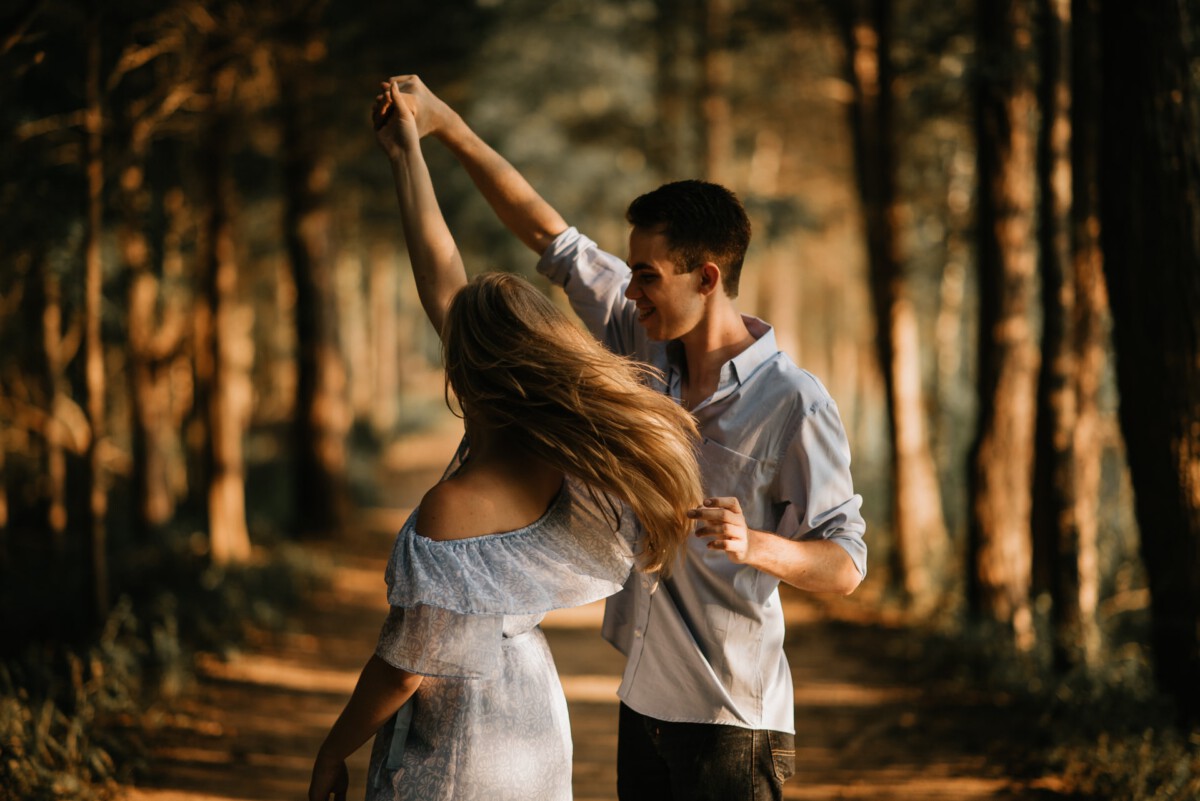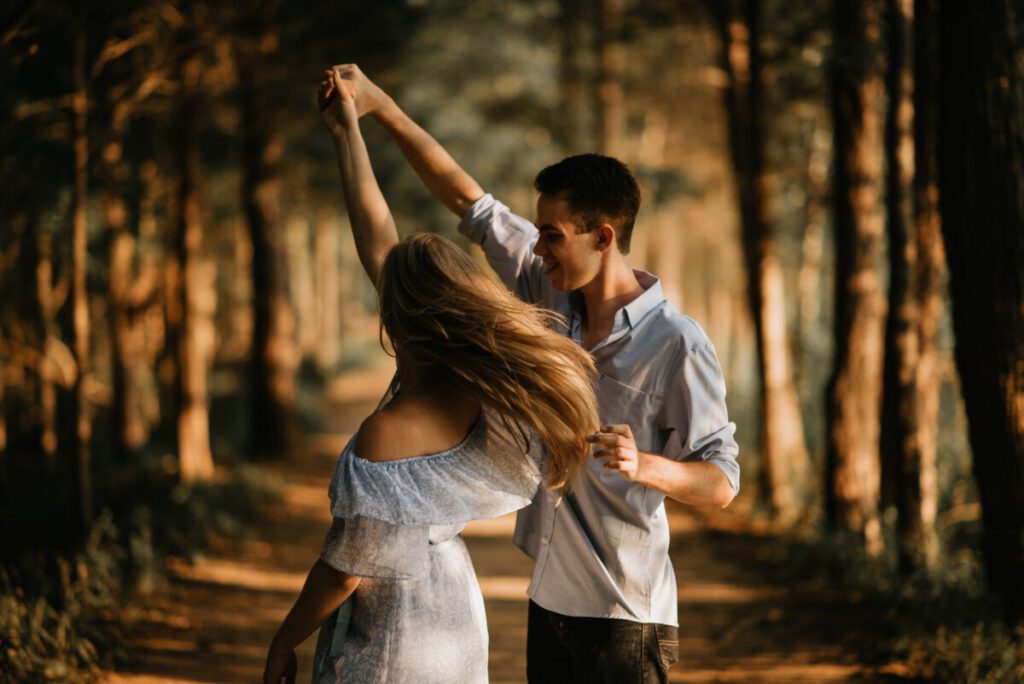 If you are moving to the Netherlands to live with your significant other, then you need to apply for family reunification on the basis of spouse, registered or unmarried partner — commonly referred to as a partnership visa.
To qualify for this, you and your partner must either be married, have entered into a registered partnership, or be unmarried with a long-term and exclusive relationship.
Your partner must either have Dutch citizenship or a Dutch residence permit, as well as an independent sufficient and sustainable income. They must also declare that they will be your sponsor and that you will live together.
Parent(s) of a minor Dutch child
If your child has Dutch citizenship and lives in the Netherlands, you can apply for a family permit to go and live with them. The main conditions for this are:
Resident permit for your underage child
Perhaps you already have a residence permit for the Netherlands and want your (non-EU) child to come and live with you. In this case, you can apply for the Child Under 18 Permit. Basic conditions include:
Student visa to live in the Netherlands
Those coming to the Netherlands to study at a university must have a study permit. To qualify for this, you must first prove that you have been (provisionally) accepted to an accredited university in the Netherlands for a full-time degree programme. You must also show that you have an independent sufficient and sustainable income.
If the programme is taught in English, you will also need to provide proof of your English proficiency. Once you start the programme, you must obtain at least 50% of the required credits for each academic year in order to maintain your permit.
Other visa types when moving to the Netherlands
There is a whole stack of other residence permits designed for the terminally ill, victims of human trafficking or domestic abuse, and more (which we hope you won't have to use). If you are a long term resident of another EU country, you can also apply for a permit to reside in the Netherlands.
Then there are permits for asylum seekers and their families. For this, you must prove at least one of the following:
In your country of origin, you have real reasons to fear persecution because of your race, religion, nationality, political convictions or because you belong to a particular social group.

You have real reasons to fear the death penalty or execution, torture or other inhuman or humiliating treatment in your country of origin.

You have real reasons to fear that you will be a victim of random violence due to an armed conflict in your country of origin.

Your husband/wife, partner, father, mother or minor child has recently received an asylum residence permit in the Netherlands.
Important things to do as soon as you arrive in the Netherlands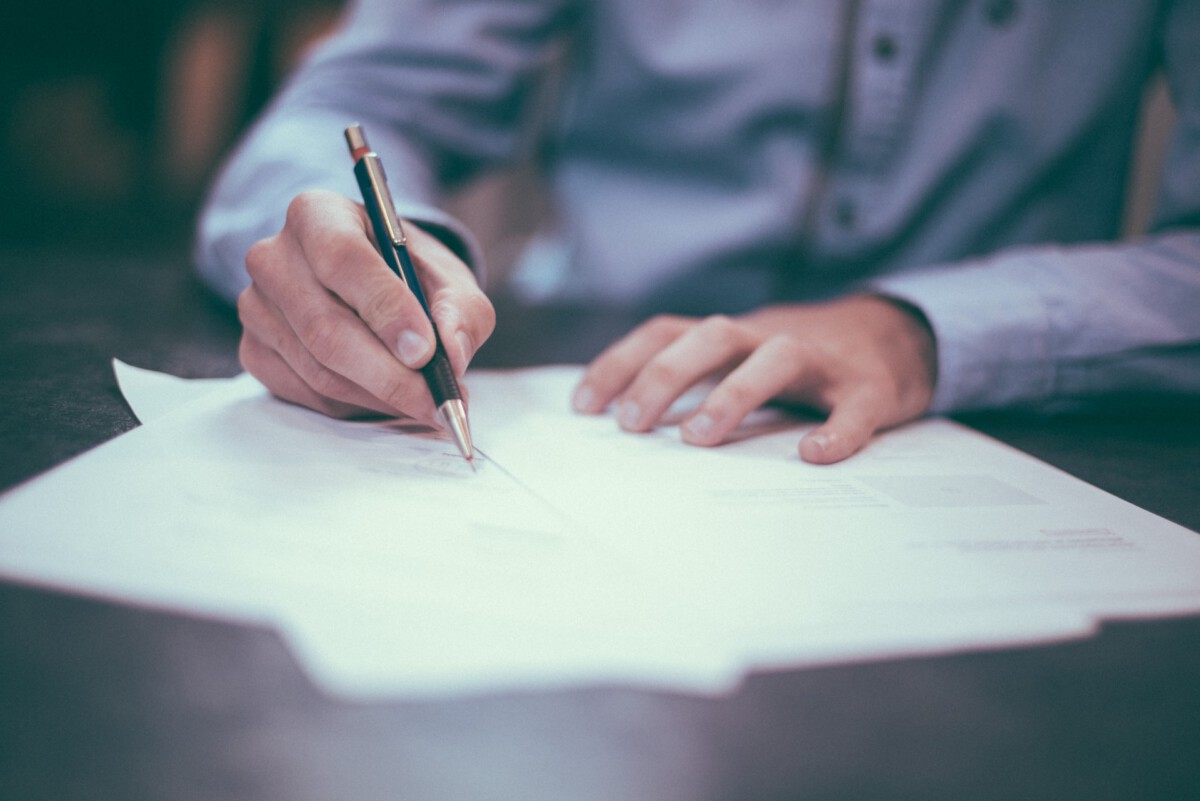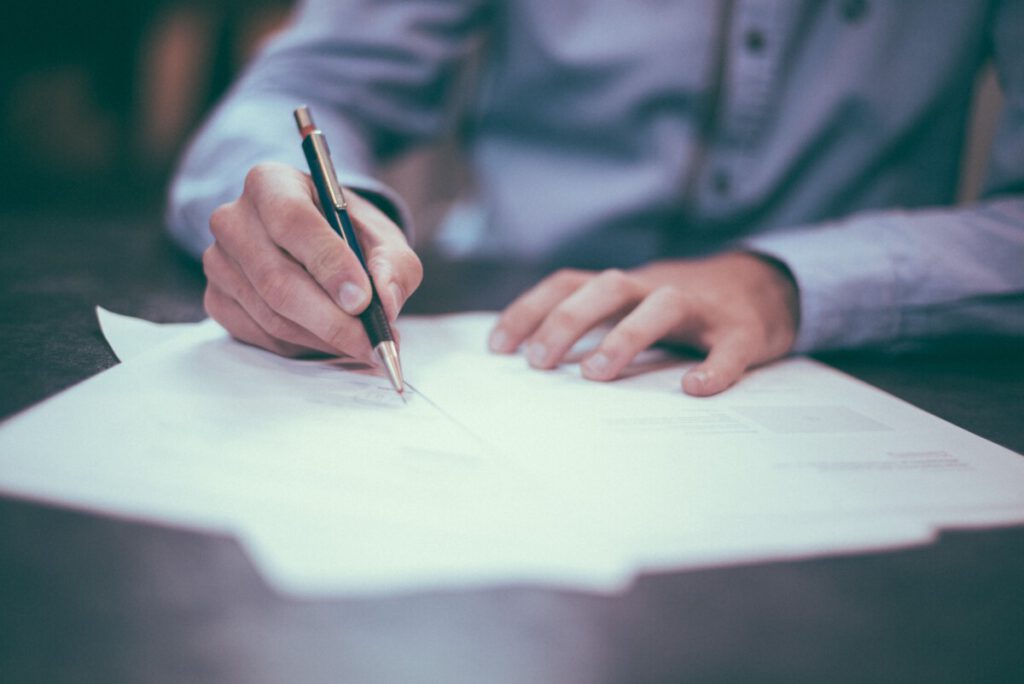 The Dutch take bureaucracy very seriously, so once you arrive there are a few things you need to prioritise getting done as soon as possible. Luckily systems here work quickly and relatively smoothly, so ticking these things off your list shouldn't be too difficult.
Register at the local municipality
From the day you arrive in the Netherlands, you have five working days to register at your local gemeente (municipality). You can do this online or in person, after which they'll give you a burgerservicenummer (BSN) — basically a resident identity number. With this number, you can open a bank account, apply for health insurance, and more.
READ MORE ︱Registering in the Netherlands: all you need to know
Open a Dutch bank account
Using credit cards or international cards in the Netherlands is not easy, and until you open a Dutch bank account, you risk having your card declined. It can take weeks for new Dutch accounts to be ready for use, so open one as soon as possible.
Fair warning: you generally need your BSN number before you can open an account. However, if you want to get a bank account sorted as soon as possible, the bank bunq allows you to supply your BSN number up to 90 days after signing up. It also provides services in English and other languages.
READ MORE︱These are the best banks for expats in the Netherlands
Take out Dutch health insurance
Here's a point you want to write down: it's compulsory to have health insurance in the Netherlands if you are working. Yes, compulsory.
But before you choke, it's good to know that (compared to some other countries) Dutch health insurance is not that expensive. A basic healthcare package will cost you around €110 a month. Even better, if you're moving to the Netherlands as a student you can apply for zorgtoeslag (health insurance benefits) and end up paying as little as €7 a month. Amazing!
READ MORE︱The complete guide to getting health insurance in the Netherlands
Register with a general practitioner
As soon as you have your health insurance set up, find a general practitioner or huisarts to register with. Doctors in the Netherlands will only see patients that have registered with their practice so it's good to get this out of the way while you're fit and healthy.
Be aware that Dutch doctors are extremely minimalistic compared to most other countries and will likely give you paracetamol before considering antibiotics. So if you have a cold or the flu, unless you're practically dying, it's better to just stay at home.
READ MORE︱The ultimate guide to going to a doctor in the Netherlands
Finding housing in the Netherlands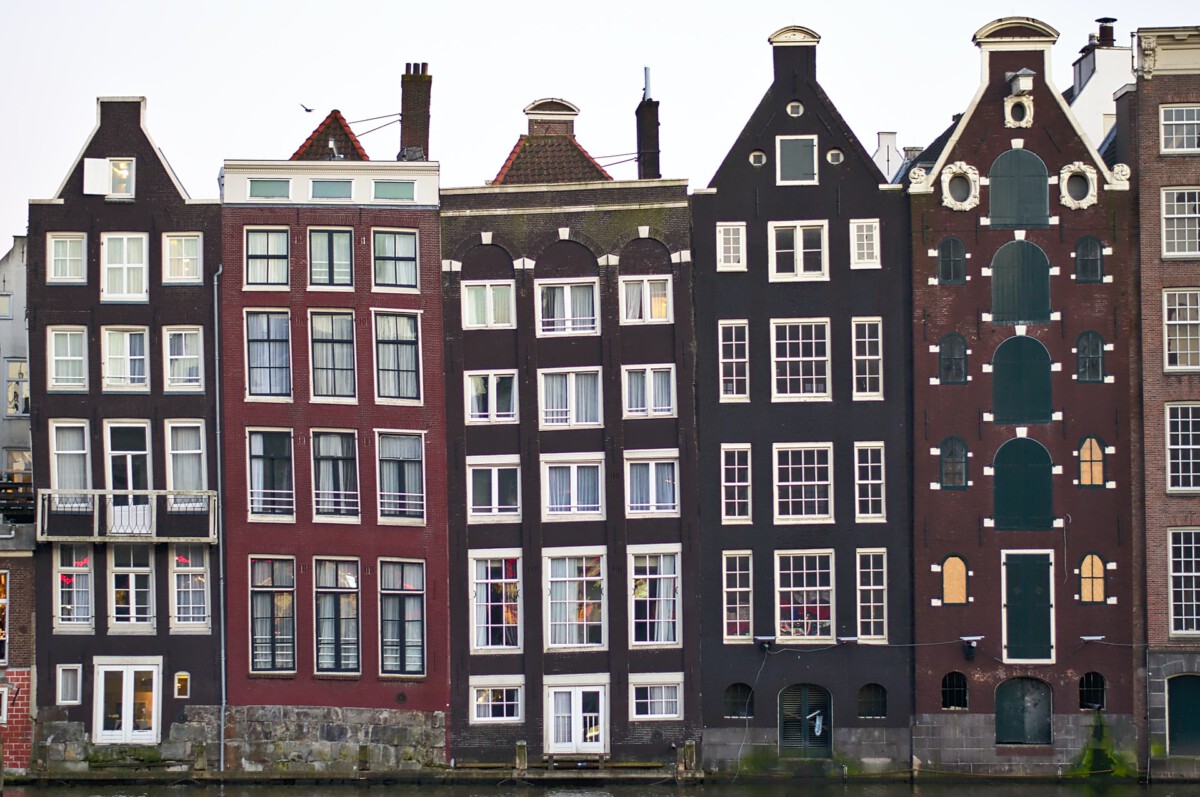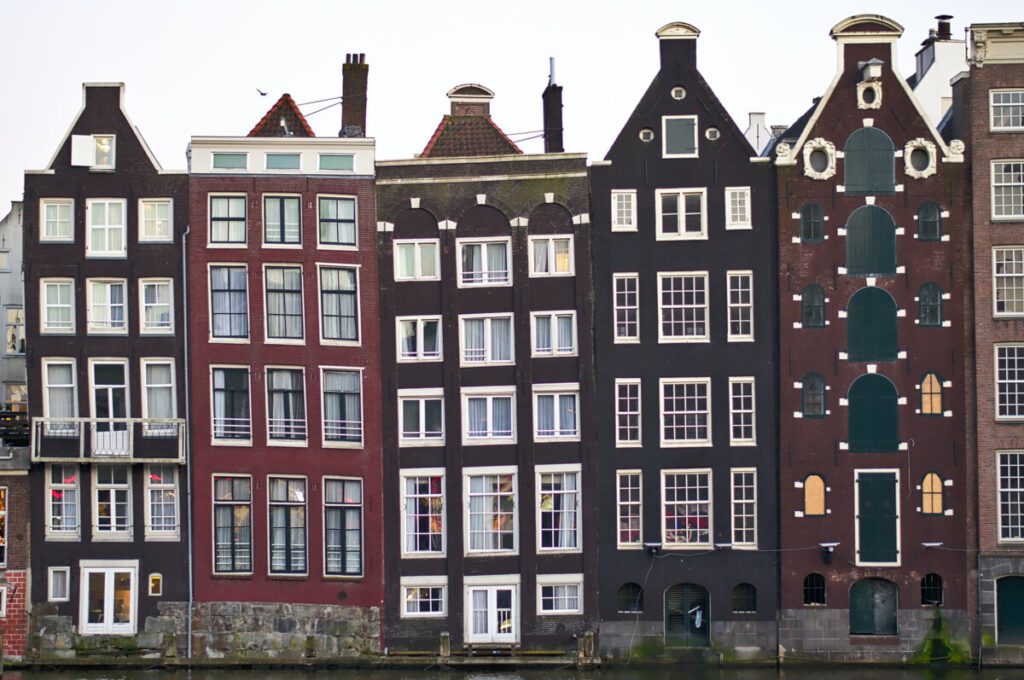 Finding accommodation in the Netherlands is challenging at the best of times thanks to the housing crisis that the nation faces. The shortage of homes has also bumped up the prices quite a bit so be prepared to open up those wallets a little wider when living here.
The key to finding the best deal is of course to start looking early — and to look everywhere. This is not the place to be too picky either, so if you have dreams of a luxurious penthouse overlooking Amsterdam's Museumplein you may need to lower your expectations.
Homes in the city centres are often quite old and small, with narrow rooms and crazy steep staircases. So, if you prefer something more modern and spacious (and cheaper!) heading out of the centre could be more ideal for you.
Renting a house in the Netherlands
If you're not sure how long you'll stay in the Netherlands or are here on a temporary basis, then renting your new home is likely your best option. The cost will of course depend on the location, size and quality of the home but here are some ballpark figures for what you can expect to pay:
| | Single room | Studio | One-bedroom | Two-bedroom |
| --- | --- | --- | --- | --- |
| Inside the Randstad | €350-700 | €500-1,000 | €600-1,400 | €1,000-2,500 |
| Outside the Randstad | €300-600 | €400-800 | €600-1,200 | €1,000-1,600 |
Buying a house in the Netherlands
Prefer to put down some roots? Then it's time to take the plunge and buy a house in the Netherlands! Mortgages and bidding can be a rather daunting world to dive into, so let's start with a look at some general price ranges.
| | One-bedroom | Two-bedroom | Three-bedroom |
| --- | --- | --- | --- |
| Inside the Randstad | €270,000-900,000 | €300,000-2,000,000 | €500,000-5,000,000 |
| Outside the Randstad | €150,000-500,000 | €200,000-1,000,000 | €300,000-2,000,000 |
READ MORE︱Top tips for buying a house in the Netherlands
Finding a school for your kids in the Netherlands
The biggest decision you'll have to make regarding where to send your kids to school in the Netherlands is what type of school to send them to.
If your child is closer to the prima donna almost-an-adult end of the scale, then enrolling them in an international school might suit their needs. However, if your kiddies are still pretty tiny then learning Dutch in a local primary school might come fairly easily for them.
Other factors to consider include how long you plan to stay in the Netherlands and your budget (amongst others).
Read more︱Should I enrol my child in a Dutch school? 6 factors to help you decide (from an expert)
Transport in the Netherlands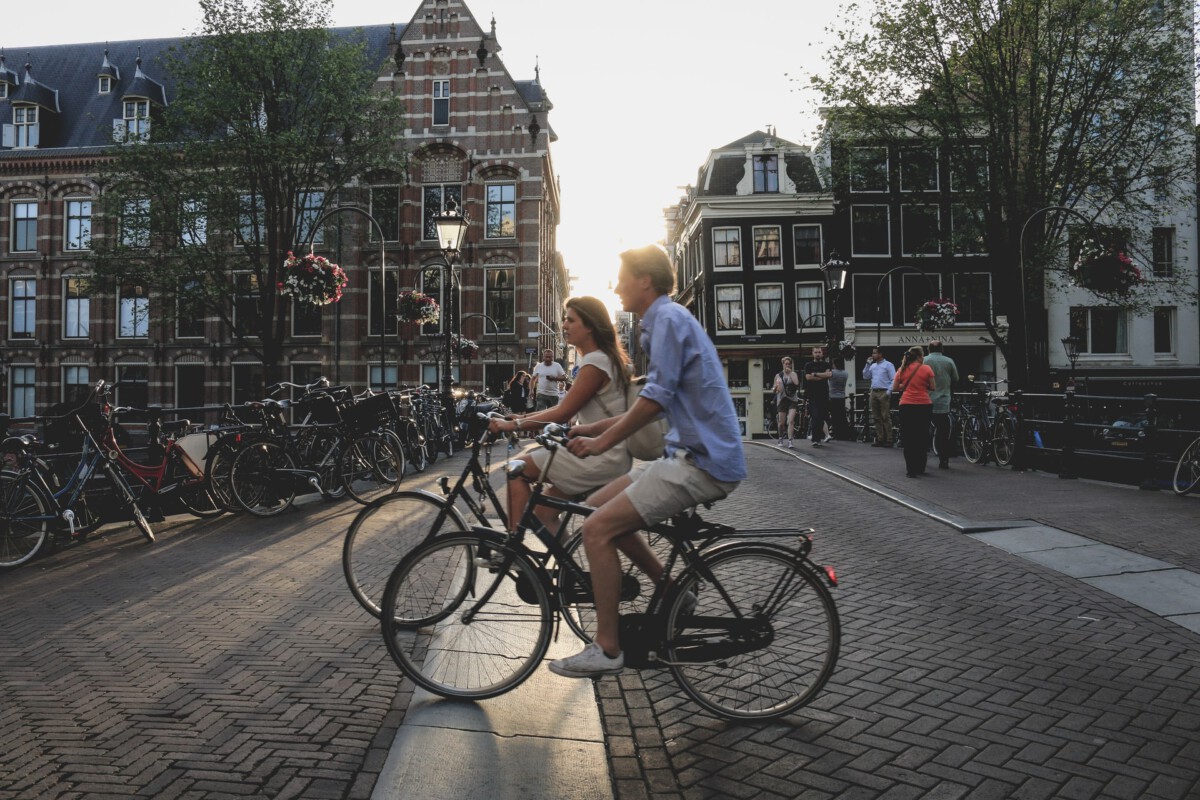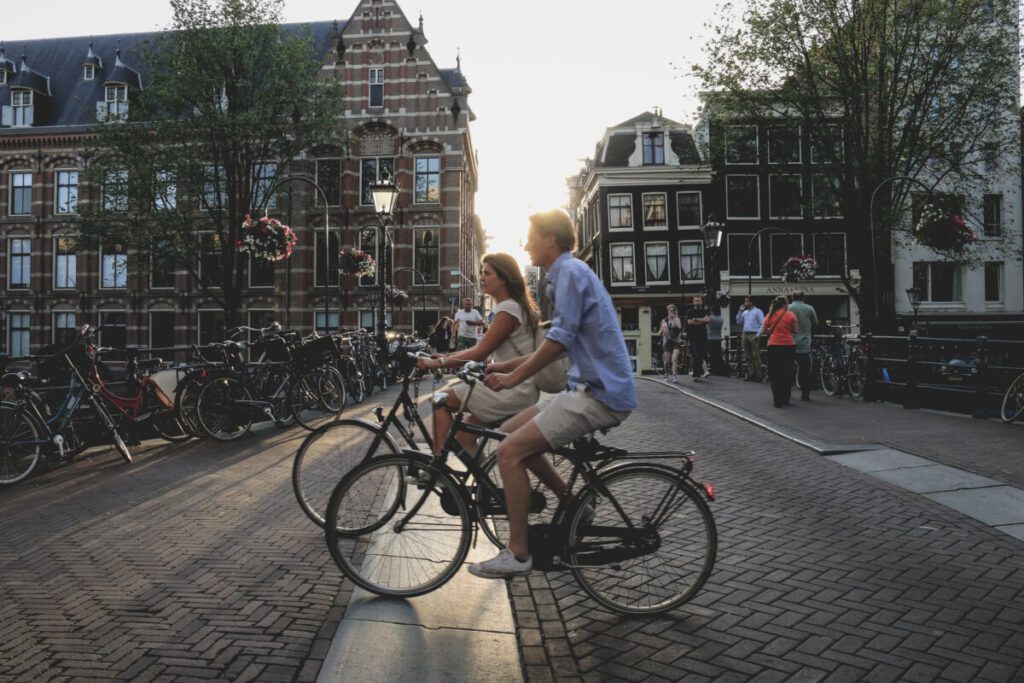 We all know that the Dutch were born aboard a set of two wheels, and indeed the Dutch lifestyle revolves around biking. But public transport is also pretty standard across the country and, even though it's expensive, many people do own cars.
Why biking is king after moving to the Netherlands
You may be thinking cycling means getting sweaty, fighting the traffic and losing time — and that you'll never become a cycling convert in the Netherlands. But don't be surprised if the Dutch cycling life sneaks up on you. The flat terrain, well-maintained bike lanes and dominant cycling culture has a way of wooing even the most hesitant expats.
After all, everyone cycles in the Netherlands, from kiddies on their way to school, right up to the Prime Minister heading to work. There's no stigma attached to hopping on a bike in a suit and tie, and with the narrow streets of old city centres, it may actually get you to work faster than driving. Come rain, hail or shine, the Dutch don't shy away from their beloved pair of wheels.
READ MORE︱Guide to buying your first bicycle in the Netherlands (from a bike expert)
Public transport in the Netherlands
Compared to some other countries, public transport in the Netherlands is quick, clean, and efficient. You can get pretty much anywhere in the country on a bus, tram or train and in general, you can rely on them to be on time.
Even better, all public transport is connected to one system so you just need one travel card — the OV chipkaart — to use any buses, trams or trains. You can purchase the card online and set up discount travel packages directly connected to your card.
READ MORE︱The complete guide to public transport in the Netherlands
Driving in the Netherlands
Since you can get to most places in the Netherlands via public transport, the only real advantages to owning a car here are flexibility and privacy. Just be aware that it comes with a lot of fees.
The usual car insurance will of course be an expense, but there are other costs involved which you may not be used to. Road tax and car tax in the Netherlands will depend on the type of car you have, so it's important to check what this will be for your situation.
Meanwhile,parking in cities can run you up to €80 per day, or if you live in the city you may need a parking permit — which can have long waitlists. Be sure to check what the parking situation will be near your accommodation before buying a car.
If you're coming from outside of the EU, you will need to make sure you convert your foreign driver's licence into a Dutch one within 185 days of arriving in the Netherlands. In some cases, exchanging your international licence for a Dutch one will not be possible and you will have to take the Dutch theory and practical exams to obtain a Dutch licence. This can cost thousands of euros, depending on your experience.
READ MORE︱7 things to know before owning a car in the Netherlands in 2021
Social life when moving to the Netherlands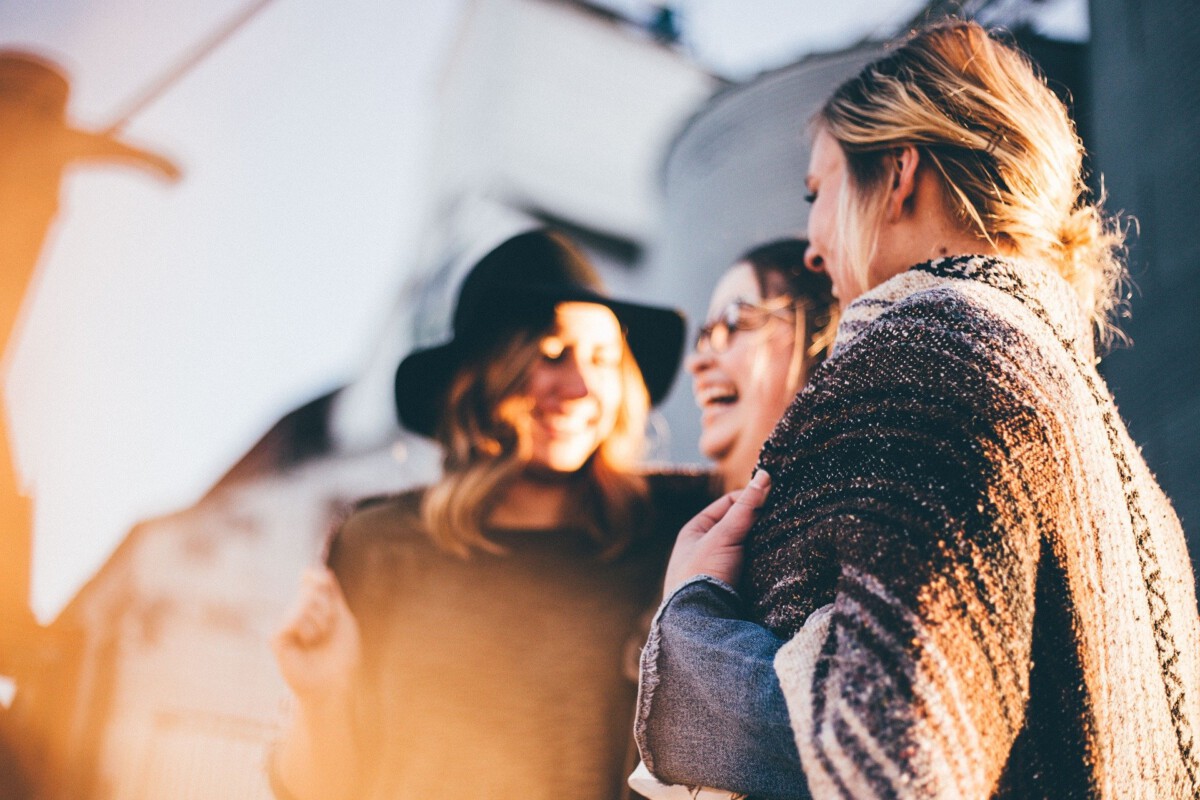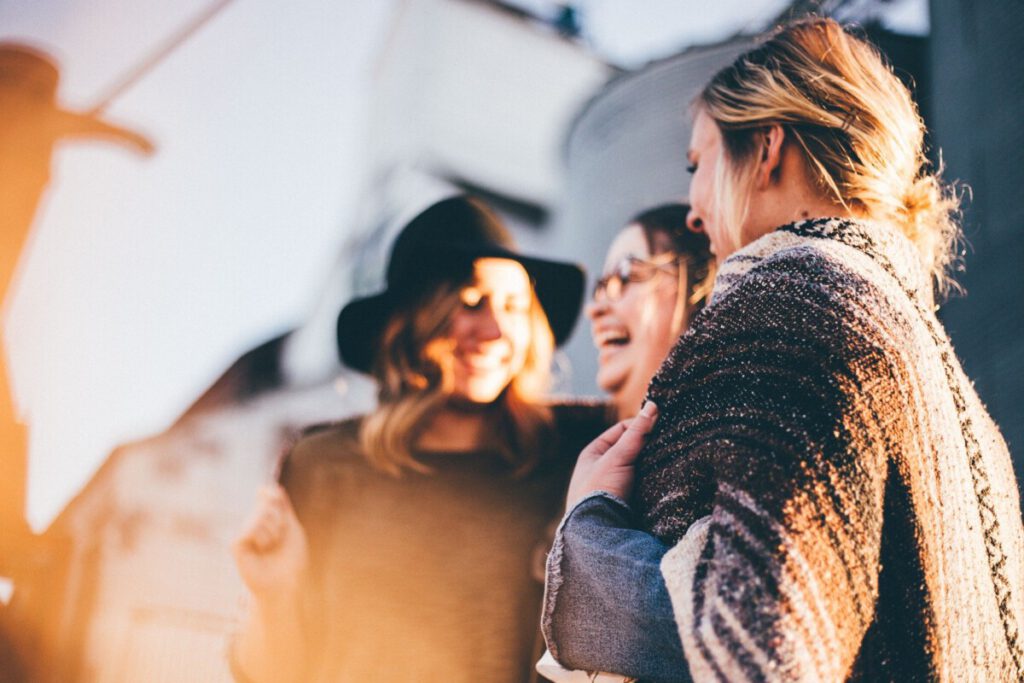 Leaving behind your home country, family and friends to move to the lowlands is a life-changing decision that can knock you around emotionally. The best way to integrate into your new environment and combat homesickness is to build a new normal. Making friends, adjusting to the climate and learning Dutch are the first steps towards making the Netherlands your new home.
Making friends in the Netherlands
The Dutch are known for being rather reserved compared to other cultures, so it may take some time for your new colleagues and neighbours to warm up to you. In other parts of the planet, you might greet total strangers with a hug and an invitation to a BBQ that evening, but in the Netherlands, it doesn't work like that.
Don't be discouraged though, because the Dutch are very sweet and friendly in their own way. Take the time to join a sport or social club, go for those drinks with your colleagues, introduce yourself to your neighbours and with time, you may just earn a spot in their agenda. The Dutch put everything in their agendas, so take it as a compliment if they offer you dinner this time next month.
In the meantime, the Netherlands is host to a vibrant expat community where you can connect with others going through a similar transition.
READ MORE | 8 things to know about getting Dutch internet
Check Facebook for international groups near you and embrace the opportunity to meet people from around the world. 
Dealing with culture shock after moving to the Netherlands
Perfect punctuality in the Netherlands is not the only thing many internationals find they have to adjust to. Dutch directness is perhaps the most abrasive (and infamous) social aspect to get used to when moving to the Netherlands.
What the Dutch see as honest, clear communication — which over the years I have actually come to really appreciate — others will see as plain rude. People will ask you questions that feel too personal, your boss or tutor will lay out your mistakes with zero sugar-coating, and if someone disagrees with you about something you will surely know it. This is of course to keep things efficient but may take time for you to adjust to.
Another important point: rules are rules in the Netherlands. If you're from a country where you can get away with things, brace yourself. Cycling on the pavement? Someone WILL scream at you in Dutch. Sneaking your bike onto a train without a ticket? That'll be €50, please. Forgot to replace the light on your bike? Oh, look, a policeman. Don't mess with the Dutch and their rules, you can thank me later.
READ MORE︱Culture shock when moving to the Netherlands: from South Africa to Holland
How to handle the Dutch weather
Depending on where you come from, the onslaught of rain can be quite the shock to your system when moving to the Netherlands. For those of us coming from warmer climates, knowing what to wear can be a cause of real stress and the overwhelming grey in the wintertime can quite literally send us into periods of depression.
But fear not! There are a whole string of tips and tricks for beating the woes of winter and staying dry year-round. After all, Christmas in the Netherlands is a spectacle to behold and skating along the canals (if it's cold enough) is not something you want to miss out on. With time, temperatures will rise again and so will the tulips. Before you know it, summer will be back and you'll be sun-tanning in the parks like a true Dutchie.
READ MORE︱How to survive the Dutch winter: weather, clothing and more
Do I need to learn Dutch to live in the Netherlands?
The Dutch are famously good at speaking English, and you'll find that most people in the cities can communicate easily. In the Randstad especially there are jobs for English-speakers, and Dutch universities have a wide range of degrees taught entirely in English.
That being said, speaking at least basic Dutch is an advantage when moving to the Netherlands. Simple things like groceries and public transport are easier to navigate if you speak the local language, and of course, there are significantly more jobs available for those who can speak Dutch.
In a nutshell, we definitely recommend learning Dutch if you're moving to the Netherlands, but if you only speak English you'll still get by 100% fine.
So there you have it! Now that you have all the essentials for making your move to the Netherlands as smooth as possible, don't forget to smell the tulips and taste the stroopwafels along the way.
What tips and tricks would you suggest for moving to the Netherlands? Let us know in the comments below!
Feature Image: gioiak2/Depositphotos