Looking at opening up a bank account in the Netherlands? Or wondering what the best banks for expats are in the Netherlands? For the international community (or for a well-travelled Dutchman), finding the bank to fit your needs can be a struggle. I travel often and I'm from a country that doesn't use euros. I get paid in euros though. So, what now?
I went in search of a bank that can offer me these 4 main services: ease, security, low (or no) foreign fees and a good exchange rate. Searching the net, you can see that different online banks are popping up to try and offer these services. I came across N26, an online banking platform offering all of the 4 key services that I was looking for. So, how did I get on?
Opening up a bank account in the Netherlands: My experience with Dutch banks
Firstly, let me talk about what made me switch. Last year I was off on my travels in Germany and my boyfriend ended up losing his card – we reckon it slipped out of his wallet when we were getting out a receipt. At this point, he was without a phone, as a few days before his contract had ended and it had moved over to a different number. With this Dutch bank you had to go to the branch to change the number, something which we couldn't do as we were away.
Now he had lost his card, we had to call up and get it cancelled, however, all his money was in the account. We asked to have it moved into mine (same bank) and explained the situation. They said it wasn't possible as they would have to send an IBAN code to his phone to confirm it. There were no ING banks for literally miles and we were abroad.
In short, they said there was nothing they could do and we were left stranded with no way of obtaining money. Thankfully a Dutch friend came to the rescue and transferred money to my account, but without that, we'd be stuck there. I have no idea what people do when they have their bags stolen!
In short, I was pretty done with Dutch banking for the most part (never had this issue with my home bank). This is when I came across N26.
What is N26?
First a little bit about N26 – N26 is a purely an online bank, there are no physical branches. The bank is fully controlled through your mobile phone. Yes, it's legit. They give you an IBAN, so you can use it just like any other card. They were actually one of the first in Europe to provide online services like these.
You can monitor your payments, make payments, set payment limits and even lock your card. It's all instant too, so you don't have to worry about missing important payment deadlines. You'll get notifications for these too, so you can have peace of mind. Also, that means you won't be refreshing your bank every 5 seconds on payday, you'll get a notification when money has been paid in.
Another great feature is that you can literally travel wherever and not have to inform them, so you don't have to worry about your card being blocked (I've had that happen far too many times to count). You just enable foreign payments on your account and then just disable them when you get home.
You have the choice of three cards, the standard, the N26 You, and the N26 Metal. The standard account is gratis, there's no monthly fee, you can enjoy free payments in any currency, up to 5 free ATM withdrawals in euros.
The N26 You account costs €9.90 per month, but you get free ATM withdrawals in euros, free payments in any currency.
The top tier, N26 Metal is €16.90 a month but gives everything from N26 You, and adds on free withdrawals worldwide, and an insurance package!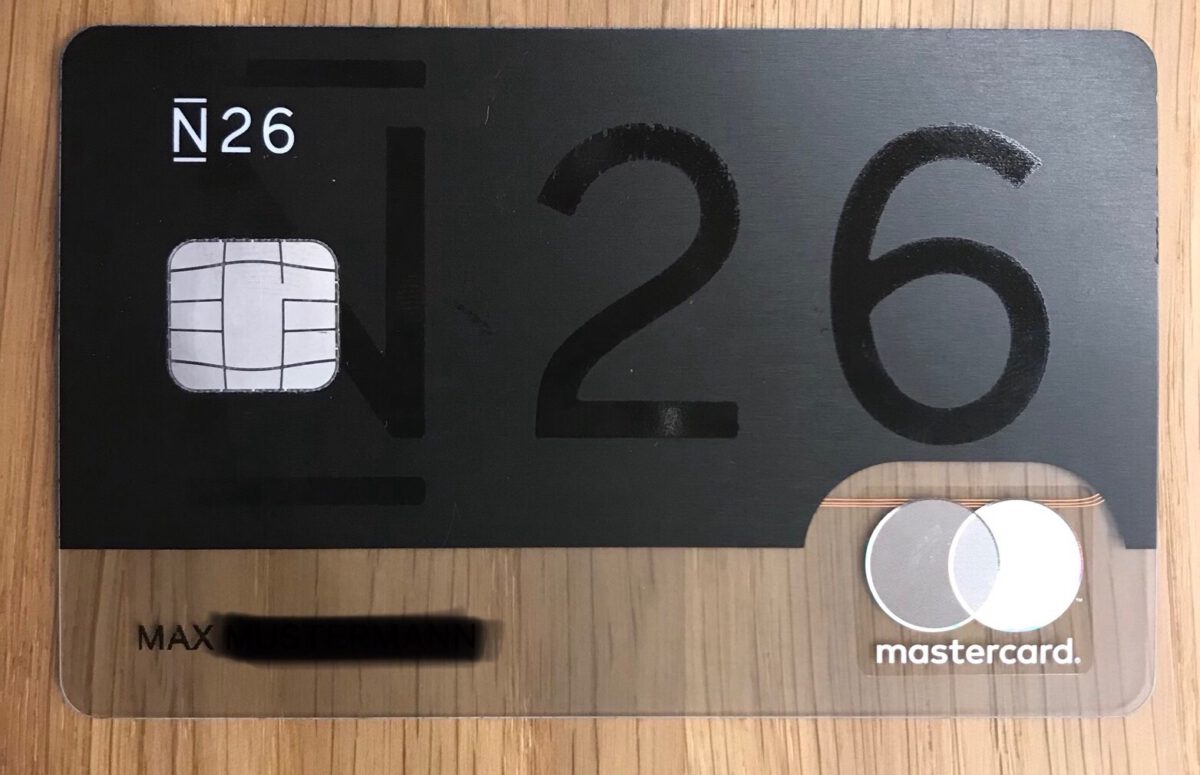 The pros of N26
Let's talk about the advantages of N26 for a second:
It's certainly much easier to navigate than a traditional bank, especially if you travel often or live abroad. It's also great because customer support is available in a good amount of languages.
The card is easy to use and is transparent, which is pretty swish.
No fees is certainly a massive plus and makes it much cheaper than a traditional bank. Security is decent – there will be no way into your account without your fingerprint.
You can easily apply for an overdraft or a credit loan through the app and it's really quick and easy.
They offer a variety of different insurances from within the app.
It tells you what percentage of your money you've spent where, so you can have an idea if you've been buying too many of those takeaways…eek.
The cons of N26
Okay, so I'm not just going to sing its praises, let's be real now. There are a few features that need a bit of work. Here are the downsides – the disadvantages of N26.
Not all passports are accepted when you try and sign up. Here's a list of what IDs they accept and what passports they do and don't accept. You're good to go to sign up with N26 from most European countries.
If you don't have a phone, then you can't join up – but then I guess you wouldn't be looking for an online bank anyway! However, this also means that without iOS or Android, you can't use it either.
The N26 You account is not available everywhere either (cry)
All hope is not lost though. Provided you do your research beforehand and make sure that you have all of the valid documents, you won't be disappointed and it should be a swift transition (as it is for most people). This is normal when opening up a bank account in the Netherlands anyway.
Summary of N26's features
Free ATM withdrawals in euros
Free payments in any currency
Request money option
Secure fingerprint login
Apple Pay
Send money instantly
Spending statistics
Daily withdraw and payment limit
Instant push notifications
Lost card instant lock
International transfers into 19 foreign currencies
Balance track
Export transactions
Free withdrawals worldwide (N26 You)
Allianz insurance package (N26 You)
In short, N26 is pretty neat and very handy to have as an international. It's quicker, it's certainly easier and you don't have to worry about fees. It makes opening up a bank account in the Netherlands 10 x easier too. And the main thing for me is avoiding iDEAL, the most non-'ideal' system on the planet if you want to do online shopping.
We wrote this article without any sponsors or such, but if you click one of the links here and open up an account at N26 then DutchReview receives a few euros as well. Which is a good thing, we can keep this website free of charge and – you know – live the 'roof-above-your-head'-life. So thanks if you do that, drop a comment if you actually did?
Are you opening up a bank account in the Netherlands? Or if you're already on board with N26, then can you share your experiences with N26 with us? Let us know in the comments!
Feature Image: AnnaCor/N26
Editor's Note: this article was originally published December 18th 2018. It was fully revised and updated on October 18th 2019 with all the most current information.