As a Dutch child, a highlight of going to a birthday party is grabbing the bag full of loot at the end. Snoepzakjes or uitdeelzakjes are traditionally filled with candy or cheap, plastic toys. But, if you're a parent planning your kids birthday in the Netherlands and are looking for a more eco-friendly option for party favors and goodie bags there are stacks of options available to give the kids a thrill – without hurting the planet.
It's 2 AM and I'm still up. Searching and scrolling and switching tabs in my web browser. I'm growing concerned about having to call it a night in less than five hours. Yet, determined to find the right topper for my son's birthday cake and the cutest party bunting for the living room.
But what unfolds as more of a challenge is coming up with ideas for eco-friendly goodie bags. Ideally, the kind that won't break the bank, but will still entertain the birthday boy's three-year-old friends. By the time I finally drag myself to bed, I still haven't decided what should go into the bags, but I know, at least, what my next Dutch Review article will be about.
What is a Dutch birthday party favor?
Birthday favors. Here, an evergreen conversation topic among parents, but where I come from, unheard of. So, I must confess, part of my initial cultural shock. In what used to be my part of the world gifts are a one-way street: from everyone else to the birthday girl or boy. We have to worry about lots of things, but goodie bags is not one of them. But, Snoepzakjes or uitdeelzakjes are well ingrained in Dutch birthday party tradition. 
Why go eco-friendly for Dutch birthday party goodie bags?
Thinking back on the first-ever goodie-bags I prepared, I wouldn't use words like sophistication, let alone consciousness, to describe them. It suddenly hit me that I had to prepare no less than 27 of them with just a few hours to deliver. So I did what everybody else does when they go into a supply panic. I went to HEMA. Right? Right! And got plastic. The type that invariably ends up in the rubbish bin a few days later, but takes up to hundreds of years to decompose.
Just thinking of the amount of it I used for packaging is enough to make me dizzy. I did come to my senses, eventually. Embarrassingly late, though, just months before Greta's angry face ignited the Internet. Which is why I am now trying to make up for my past mistakes as best I can.
As with many other things in life, it is money (or, to be accurate, the lack of it) that makes the endeavour challenging. The reason people buy cheap plastic is not that they love cheap plastic. Most of those who buy are well aware of the environmental impact and feel uneasy about doing so. But money doesn't grow on trees and plastic is affordable, while cute little wooden toys are pricey.
With goodie bags, the costs obviously add up quickly and you have to manage your budget wisely if you don't want to end up paying an arm and a leg. It is not mission impossible, though. You can go eco-friendly without having to go bankrupt at the same time. To find out how, read on for a few practical suggestions. 
Eco-friendly party-favor idea: small books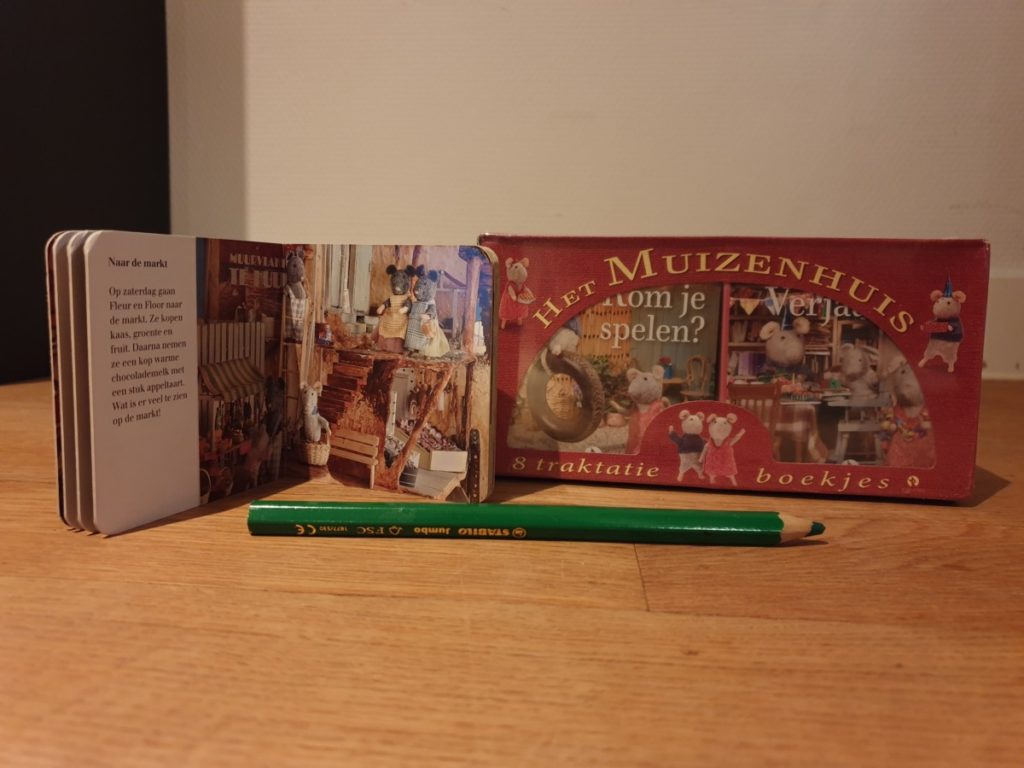 These are small books, sold in packs, that are perfect for eco-friendly goodie bags: just google trakteerboekjes, traktatieboekjes or uitdeelboekjes.
The tiny books from Karina Schaapman's Het Muizenhuis series (Het Muizenhuis Traktatieboekjes) are my go-to choice. They come in packs of eight and, at a price of 1.75 euros per book, they are still quite expensive for most, but manageable if you plan to hand out just a few of them.
They work for peuters (age 1-4), as well as kleuters (age 4-6). Other all-time peuter favourites are series like Boer Boris, Nijntje, Rupsje or Kikker. They usually come in packs of 10 to 16 books, at a price of at most just one euro per book.
Eco-friendly goodie-bag idea: wooden toys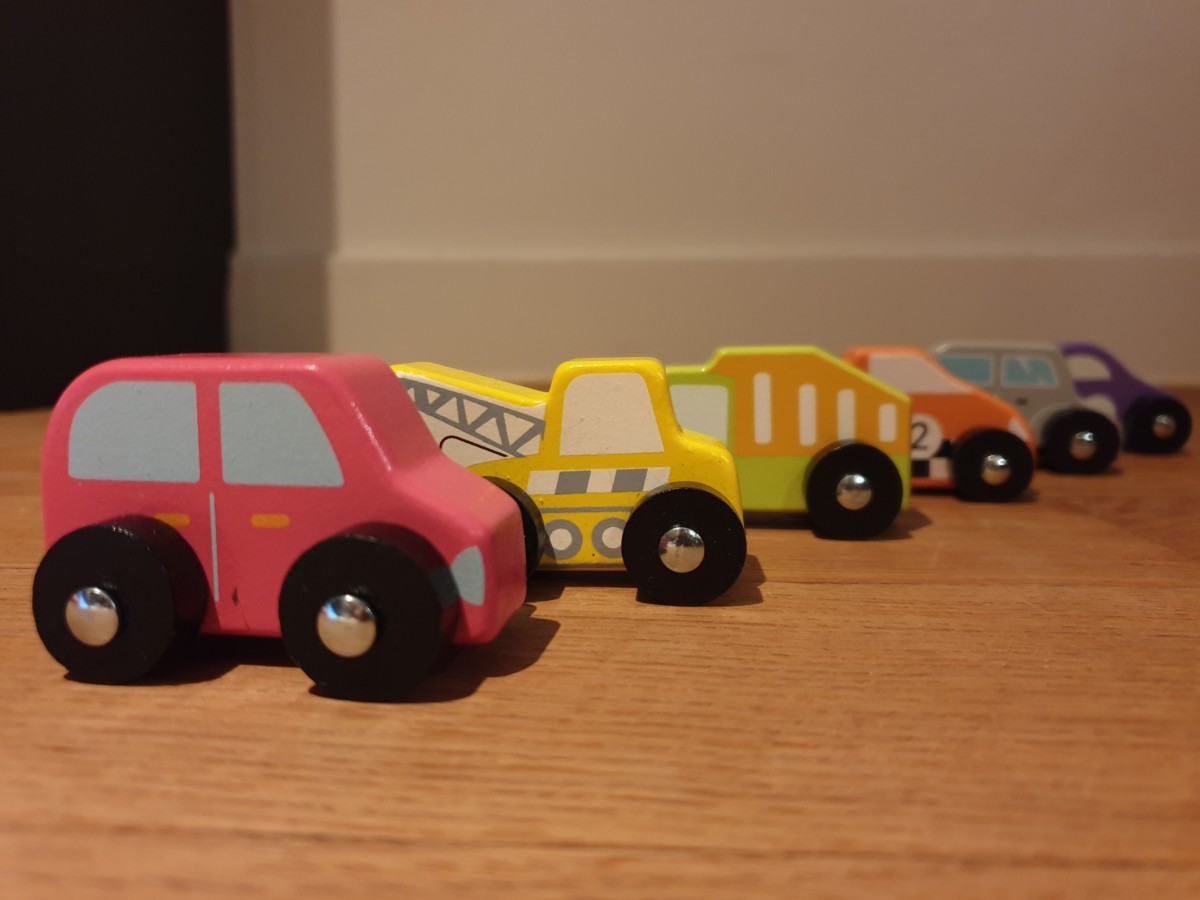 Affordable ones. Flying Tiger, the Danish variety store, carries small wooden toy cars of various shapes and functions and in all the colours of the rainbow, at only 1 euro per car. Hema also sells wooden cars for 1.25 euros as well as wooden animals (dog, cat, elephant, giraffe) for 1 euro each.
It goes without saying that wood does not equate sustainability, but, unfortunately, most of the sustainable stuff available at fancier toy stores is still way too expensive to be a realistic option. I did try my luck online, as well, looking for fair trade alternatives, but nothing reasonable popped up.
Eco-friendly party-favor idea: plant seeds
Plants seeds are a cheap, fun and eco-friendly party-favor idea for kids. Image: Akil/Pexels
Lately a very popular green giveaway idea. Plus, it works for all ages! There are plenty of online businesses out there selling them. Forget-me-nots, sunflowers, and clover are just a few options I came across during a preliminary search. Beautifully packed and in individual paper boxes. Google plantenzaden, bloemenzaden or uitdeelcadeaus.
Eco-friendly goodie-bag idea: small paper puzzles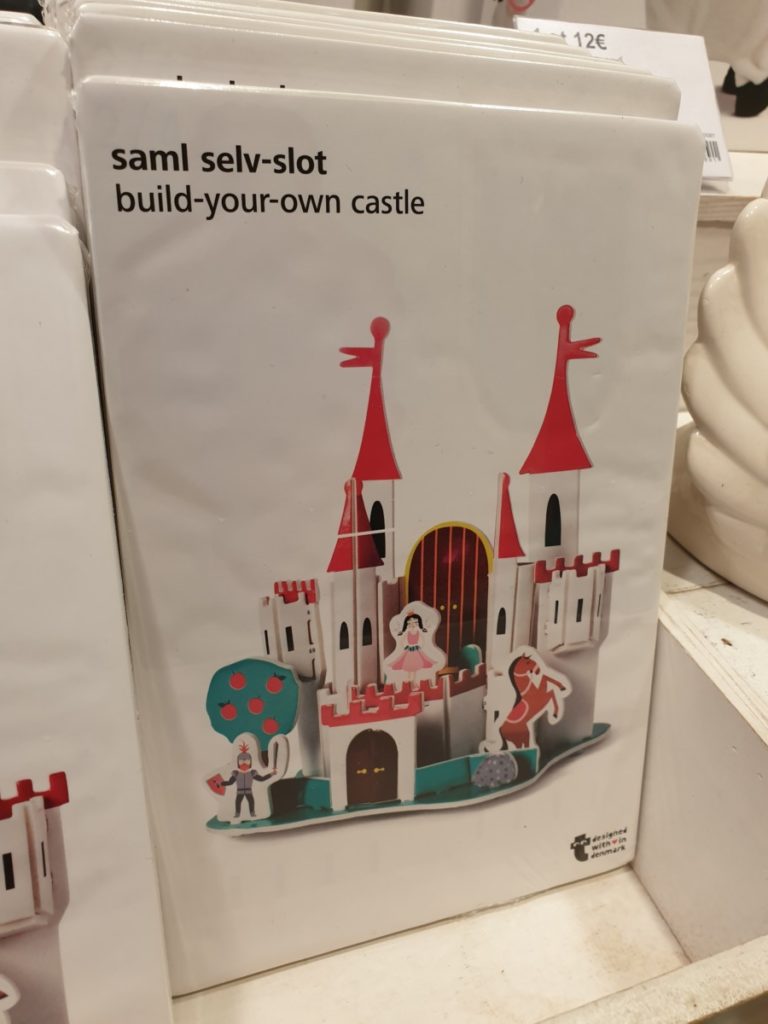 Usually more expensive than the ideal €0.50 to 1 euro per item, but I did find a very nice 3D castle puzzle at Flying Tiger. A good choice for younger school-age kids, who can assemble it themselves. This one was just 1 euro, so easy on the wallet!
Eco-friendly party-favor idea: paper masks
Another popular gift for all ages. HEMA carries a conveniently priced animal mask selection, but most feestwinkels (party shops), either online or physical, also sell paper masks at an average price of €0.50 per item. 
Eco-friendly goodie-bag idea: art supplies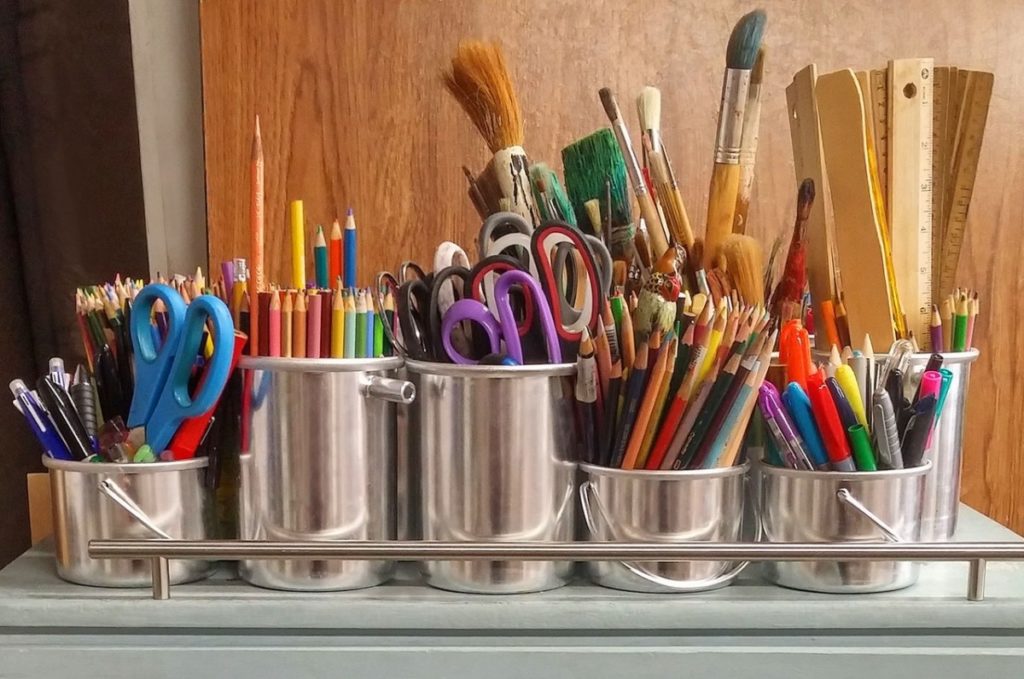 Wooden paint brushes, pencils, sidewalk chalk. It never gets old. There are lots of options to choose from, with price usually not an issue. And, you can find them without having to go to specialty stores. 
Eco-friendly party-favor idea: mineral crystals and gemstones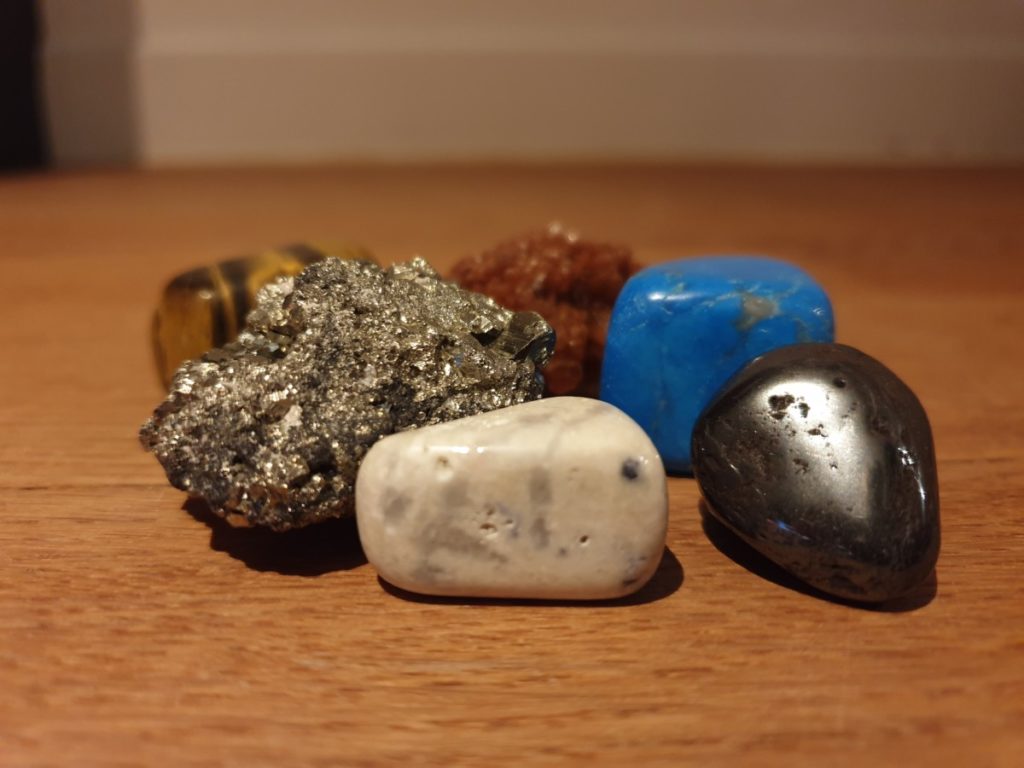 Now, who doesn't like a gemstone? The problem with natural crystals, however, is that most of them are not ethically sourced and most sellers do not provide any details with respect to how the minerals were sourced (small-scale excavations versus large mining operations). If you do manage to find Fairtrade products, they're usually well outside the acceptable price range. Google edelstenen.
Should you decide to offer mineral crystals, the choice is wide. Lots and lots of gift boxes and jars, both online and in physical shops, with an average price of €0.50 per crystal.
If you happen to live in Amsterdam, De Stenelux, the famous mineral and fossil shop in De Pijp, is definitely worth a visit. Naturalis, in Leiden, also boasts an eye-catching line-up of mineral crystals in its museum shop. Moreover, what better place than Naturalis to actually educate ourselves on responsible minerals? For my part, I'll certainly bring it up during my next visit to the museum.
Do you feel the same about birthday party goodie bags? Any recommendations you might add to the list? Then don't keep it to yourself, let us know in the comments below!
Feature Image: Carlos Saldivia/Flickr