Thinking about buying a house in the Netherlands? Wondering what the housing prices are doing? And if now is the right time to jump into the Dutch housing market? Then this update is for you! 
Things have been changing up over the past year with the prices fluctuating, foreign investor groups buying Dutch homes in bulk, and lots of questions about the Dutch government's policy changes for sustainable living. If you've been having a hard time navigating all of this information, don't worry. Whether you're in college debt, a freelancer, or just someone who just has a lot of money to spend, this article will supply you with loads of relevant information on the housing market in the Netherlands in 2020 (and hopefully, some entertaining bits as well).
But we're not the experts, so we've partnered up with the experts at Expat Mortage Platform to bring you seven things you need to know before buying a house in the Netherlands in 2020. If you need help with securing a mortgage, got questions about the housing market of today, or are simply interested in buying a house in the Netherlands then they're the people to give you a hand!
Before getting started, a little side note for more information about getting a mortgage in the Netherlands in 2020: you can also find out more about how to rent or buy a house in the Netherlands, how to get a mortgage in the Netherlands, and last but not least how to get a mortgage as a student or a freelancer.
So if you have been thinking of getting off the rental bandwagon and becoming a proud homeowner, then read on. First, let's start with the capital.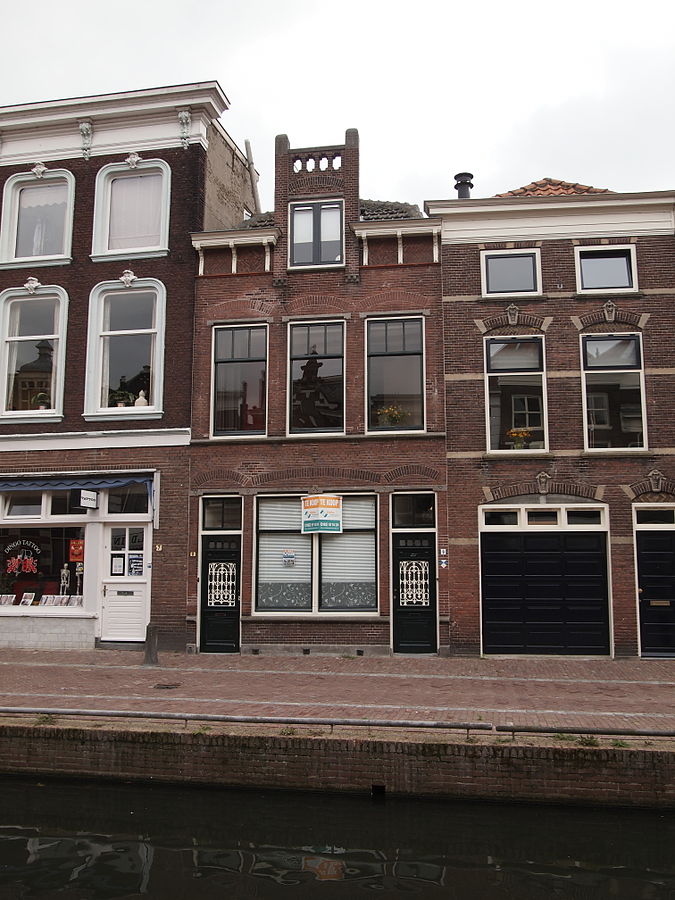 Are house prices in Amsterdam dropping, or rising?
Well, this is a complicated question to answer. According to the Nederlandse Makelaarsvereniging (NVM), the average house price in Amsterdam seemed to suddenly fall by 3.8% in 2018. But, by 2020 the housing market rebounded, with prices in Amsterdam up by 4.4%.
For the homeowners looking to sell, this might be the perfect time for you to put your house on the market.
Housing prices in other major cities in the Netherlands
But now you might ask us: why are you telling us about Amsterdam? We don't want to live in the capital! We'd rather live somewhere else! Well, oftentimes Amsterdam can be seen as a predictive indicator of how the housing market will function in other major cities in the Netherlands. For example, the national trend of rising prices and corporations investing in apartment blocks all broke out of the capital after the crisis. It spread to the other major cities in the Randstad, and eventually the rest of the country.
Most recent figures show housing prices nationally rose by around 8%, leading to an average of around 326,000 euros. The prices have generally risen in the Randstad and other big cities in the Netherlands (hi there Eindhoven and Groningen). The prices have increased at a higher rate in recent years where an existing owner-occupied home will cost considerably more in 2020 as compared to the year before.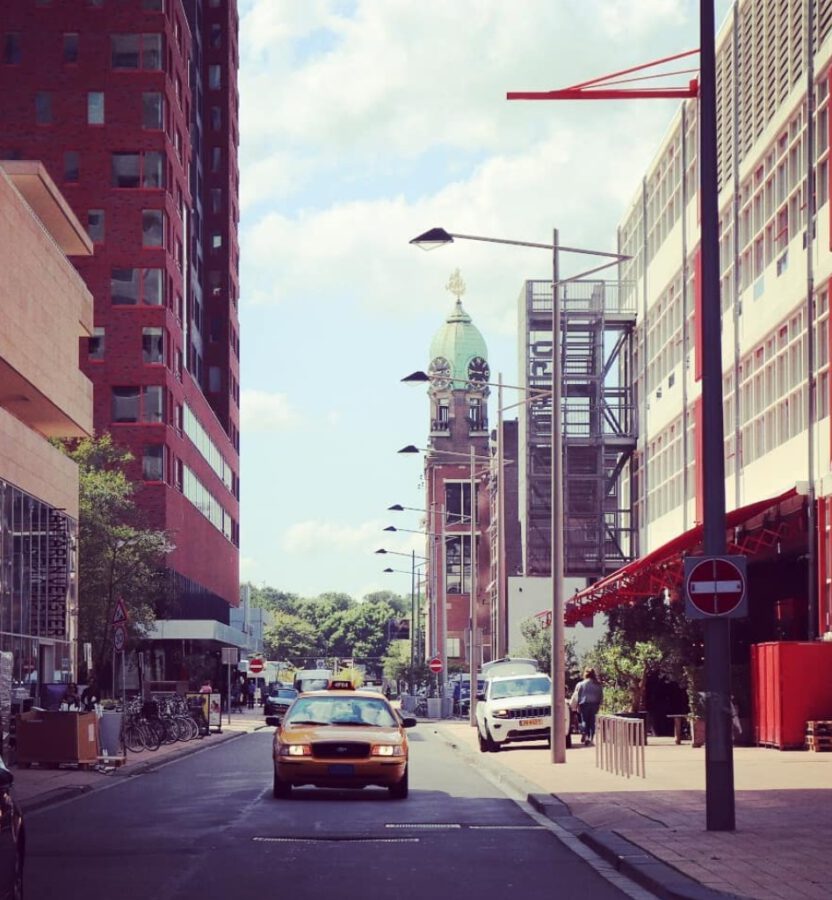 What about housing prices outside of the Randstad?
Like we said in our previous point, housing prices are increasing the most outside of Amsterdam. However, we highlighted only the major cities in the country. What about the rest of the Netherlands? According to Peter Boelhouwer, professor of housing systems at TU Delft, house prices will stabilize throughout the Netherlands by about 2021. "Amsterdam and the other major cities are always slightly ahead of the rest of the Netherlands. Prices are going up sooner, and down again sooner," he explained.
This is mainly because the demand for new homes is not met with a steady supply. To build a new home, interested parties have to get the relevant permits which take lengthy processing times. This, along with interest rate development and general economic predictions, tells us it's a good idea to buy a house in the Netherlands in 2020.
With all of these prices rising, is it a good time to sell?
Well, according to NVM's chairman Ger Jaarsma, it is all in all a good time to sell. He is not the only one who thinks so, according to the sales figures. In the second quarter of 2019, almost 39,200 homes changed hands throughout the Netherlands, 2% more than a year earlier. Many investors think it is a good time to sell now as all of this gives the potential buyer more choice, more time, and, perhaps, more room to negotiate.
Mortgage interest rates are falling
With all of this talk about the rise and fall of the housing prices, let's not forget about the mortgage rates. What we know for certain is that mortgage interest rates are falling.
No fewer than 26 providers on the Dutch mortgage market lowered the mortgage interest rate one or more times last July. Interest rates with longer running time in particular fell. The average interest rate for 10 years of fixed NHG is now 1.5%. For 20 years the rate is around 2.1% and 30 years is only slightly higher with an average of 2.4%. Without NHG (National Mortgage Guarantee), the rates are a few 'tenths' higher.
Starters benefit from a low interest rate, but due to the limited supply and the high prices, they are still coming up short a lot of times. Often there is little else for them to do than settle for a smaller home or to move to a cheaper region. But for those who already have a house with a mortgage, you can potentially benefit from the low mortgage interest rate. Because house prices have risen so rapidly, a risk premium on the mortgage is no longer necessary. Many homeowners are therefore eligible for interest rates on their existing mortgages. And that can quickly be a few tenths of a percent.
The end of the interest rate cuts is also not yet in sight. The President of the European Central Bank (ECB) is concerned about the future of the economy and wants to come up with new stimulus measures. One is to adjust the interest rate. The most important interest rate is already negative (-0.4%) and is expected to fall even further. Favorable for home buyers, as mortgage interest rates generally follow this line. This is bad for savers because saving yields virtually nothing. The highest savings rate is now 0.27% (bunq), the lowest 0% (Triodos). At the big banks, you still get 0.02%. Some banks, including ING, are planning to introduce negative savings rates later this year. This means that saving will cost money. Luckily, it's only for those with a balance of 1,000,000 euros or higher (so unluckily for the rich, but we don't feel bad).
If you want to calculate what your mortgage looks like, check out the mortgage calculator over at Expat Mortgage Platform. You should be able to get a ballpark figure so you know what you can expect to pay.
Hold on, what if you are not a Dutch national? Can you still buy a house in the Netherlands then?
Long story short, yes, you can apply for a mortgage if you are not a Dutch national. All banks will be open to meeting with you to discuss your options, but your chances can vary. The regulations and barriers will depend on your nationality (EU national vs. non-EU national) and which bank you approach. However, generally speaking, some banks might want you to be working and living in the Netherlands for a time. The longer you have been living and working in the Netherlands, the easier it will be to get a mortgage.
Securing a mortgage in the Netherlands nevertheless remains a complex process, one that's easier to navigate with the back-up of a mortgage advisor who's specialized in these matters. So if you're an expat you might be better off contacting Expat Mortgage Platform and setting up a no-strings-attached meeting with them to see if they can help you out with all this.
Fewer newly constructed homes sold in the Netherlands in 2019
Despite these things to consider, the number of newly-built homes sold has fallen by 13%. Some think it is because of the high prices that these homes are being sold at, others (me) think it's because we just don't build enough in this country.
The price for an average newly-built home rose to 387,000 euros (an increase of 17%).
These prices are in turn the result of high personnel, construction, and land costs. Policy measures such as gas-free construction and sustainability are also making their mark on the price of newly constructed homes. So yeah, if you're in the market for a nieuwbouw — it's probably not going to get cheaper soon.
Buying a house in the Netherlands in 2020: sustainable living
With the effects of climate change finding their way into a lot of government policies, housing policies are also being adjusted for the world of the future (that one where we have heatwaves of 40 degrees every summer).
But in order to make a home more sustainable, there are considerable costs to take into account. Dutch homeowners show a positive trend of wanting to make this transition, but they are waiting on the government to pass policies to aid with the financial aspects of it.
However, experts warn that postponing a switch has serious implications on the value of a house. So if you're looking to buy a home in the Netherlands, make sure to take this into consideration. The costs of transition obviously depend on the type of home. For example, older homes are generally connected to a central heat network, in addition to bad insulation. The costs of a transition to a more sustainable home will be larger as compared to newly built homes which will probably come with good insulation and solar panels.
Talking about governmental interference in the housing market, there's probably more of that coming.
The Dutch government has plans for the housing market in the Netherlands
Buying a home in Amsterdam to rent it out? The government says you can't do that! Well, kind of…
So you have decided to buy a property in Amsterdam but don't really want to live in it yourself? You're thinking of becoming a landlord and renting it out to someone else? Well, we have some bad news for you: you may not be able to do that anymore. This is all a way for the government to find measures to make housing cheaper in Amsterdam by making it nearly impossible for the big foreign investor groups to buy apartment blocks or properties in bulk. 
They're willing to make exceptions for people who want to purchase a property so that it is available for their children to live in in the future. They also would consider allowing the rental out of your home if you're someone who needs to work abroad for some time (that could be you, the international person reading this!)
There are other 'wild' plans as well, most of them intended for the housing market in Amsterdam.
At the beginning of 2019, Amsterdam asked the government for an emergency button for the middle-class rental houses. One of these suggested measures is that the rent may not exceed 3% of what the municipality thinks your house is worth (WOZ value). A house with a WOZ value of €300,000, therefore, yields a rent of €750 per month. The minister is reluctant to act on this as it could scare off investors and therefore new developments.
Another plan that's there to scare off big investors is one that makes people actually live in the house they bought is a three-year self-occupancy obligation in the works. Additionally, in March 2019 they came up with a plan to forbid buy to let constructions for newly built homes in Amsterdam. But this is still a plan.
In short: loads of plans but it remains to be seen what is actually being introduced and what not.
So as you can see, current government policies should play a role when you're deciding where you want to buy your house in the Netherlands, how much you're willing to pay for it, and what exactly you're buying it for. Buying a house is a pretty big step to take, and can be a long and precarious one.
If you're serious about obtaining a mortgage in the Netherlands then the good people at Expat Mortgage Platform are happy to help you with a personal conversation to explore your possibilities for a mortgage in the Netherlands.
The first conversation with a mortgage intermediary like Expat Mortgage Platform is for free and has no strings attached whatsoever. An explanatory conversation like this will make things a lot clearer, especially for you, expats, reading this.
In case you do decide to let Expat Mortgage Platform help you out with securing your mortgage in the Netherlands then they will go for that tailored approach you need. They can and will help throughout the entire process, from purchase to sealing the deal and everything in between. It's a one-stop shopping concept for buying a house. And in case you're wondering, most Dutchies use an intermediary as well since this stuff is complicated!
Expat Mortgage Platform also gets you all the explanations and documents in English, which is really handy since this is all rather complex in English — let alone in Dutch. Check out the Expat Mortgage Platform's website and fill out the contact form to set up a meeting.
Are you thinking of buying a house in the Netherlands in 2020? Share your thoughts!
DutchReview has worked together with Expat Mortgage Platform to bring you this article on mortgages in the Netherlands.
Feature Image: djedj/Pixabay