Thinking about buying a house in the Netherlands? Wondering what the housing prices are doing? And if now is the right time to jump into the Dutch housing market and take out a mortgage? Then this update is for you!
We decided to tackle some of the most asked questions when it comes to buying a house in the Netherlands as an international in 2021. So if you have been thinking of getting off the rental bandwagon and becoming a proud homeowner, then read on.
We're not the experts on the Dutch housing market, so we've partnered up with Melissa Zahaf and Arjen Hardesmeets at Expat Mortgage Platform to bring you this article. If you have questions about the housing market of today or are simply interested in buying a house in the Netherlands then they're the people to give you a hand!
First things first, let's start with the capital.
Are house prices in Amsterdam dropping or rising?
While the world had been turned upside down by coronavirus, some things will simply never change. Housing prices in Amsterdam are rising as always — although, surprisingly, not as much as other regions.
This year saw housing prices across the country soar like never before with the NVM (the Dutch association for brokers) noting the sharpest ever increase in housing prices since they began recording in 1995. However, while the country as a whole experienced a soar in prices, Amsterdam actually experienced the lowest increase of all regions — merely 14% (yup, that's the LOWEST increase this year.)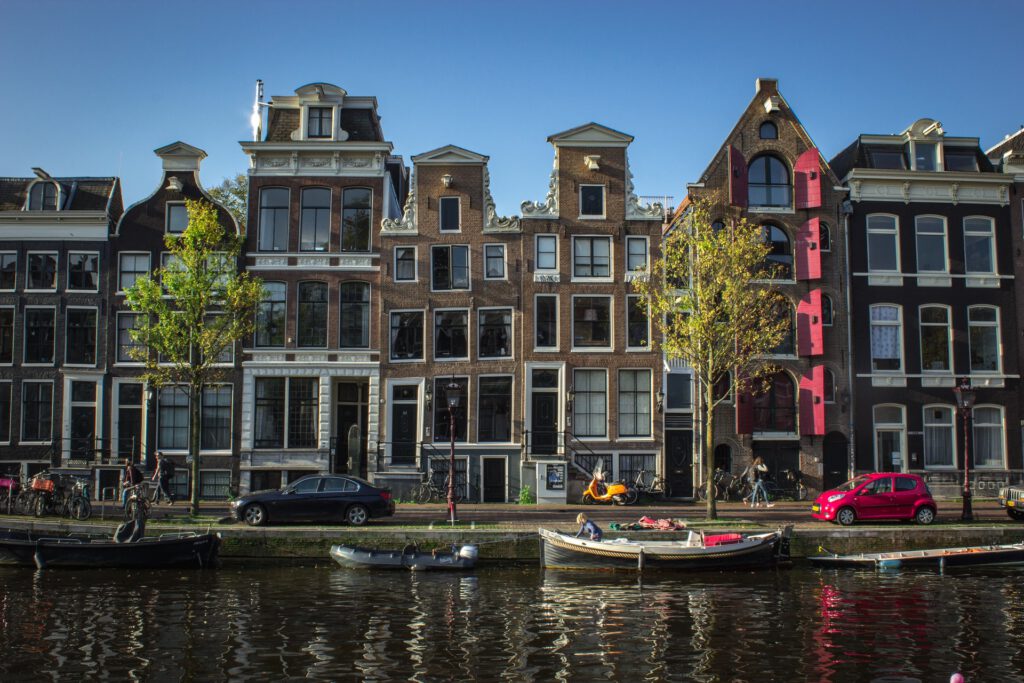 Why is this? Extortionate housing prices aside, this may be due to the pandemic. The past 18 months have consisted largely of lockdowns that forced us to spend much of our time indoors. This is not the ideal situation when you're living in an apartment and you're expected to work from home — as many do in Amsterdam.
READ MORE | How to get a Dutch mortgage as a Brit, freelancer, and more
On top of the cramped conditions, there's little appeal to a populous, shut-down city when you've got a virus making the rounds. As a result, many have turned their heads away from the canal houses and towards the more spacious rural areas instead.
What about housing prices outside of the Randstad?
Like we've said above, housing prices are increasing the most outside of Amsterdam, specifically, outside the Randstad. People want to enjoy a more spacious and free lifestyle at home, meaning the best place to move is outside of the Netherlands' much-beloved ring of cities.
Instead, many potential homeowners are now looking to the north of the Netherlands for their future homes. Regions such as east Friesland, Overijssel, and Groningen have seen housing prices soar by 30% in 2021!
What are the housing prices in other major cities in the Netherlands?
But now you might ask us: why are you telling us about Amsterdam? We don't want to live in the capital! We'd rather live somewhere else! Well, oftentimes Amsterdam can be seen as a predictive indicator of how the housing market will function in other major cities in the Netherlands. For example, the national trend of rising prices and corporations investing in apartment blocks all broke out of the capital after the crisis. It spread to the other major cities in the Randstad, and eventually the rest of the country.
If we are to go by this trend, the outlook for the other major Dutch cities is simple: housing prices are rising, and they will continue to do so.
Currently, the cheapest property you can buy in the Netherlands is an apartment — and this will cost you an average of €344,000. This price marks an increase of 20% since last year. Hoping for a detached house? Well, that will set you back an average of €618,000 according to the NVM — marking a 23.4% increase.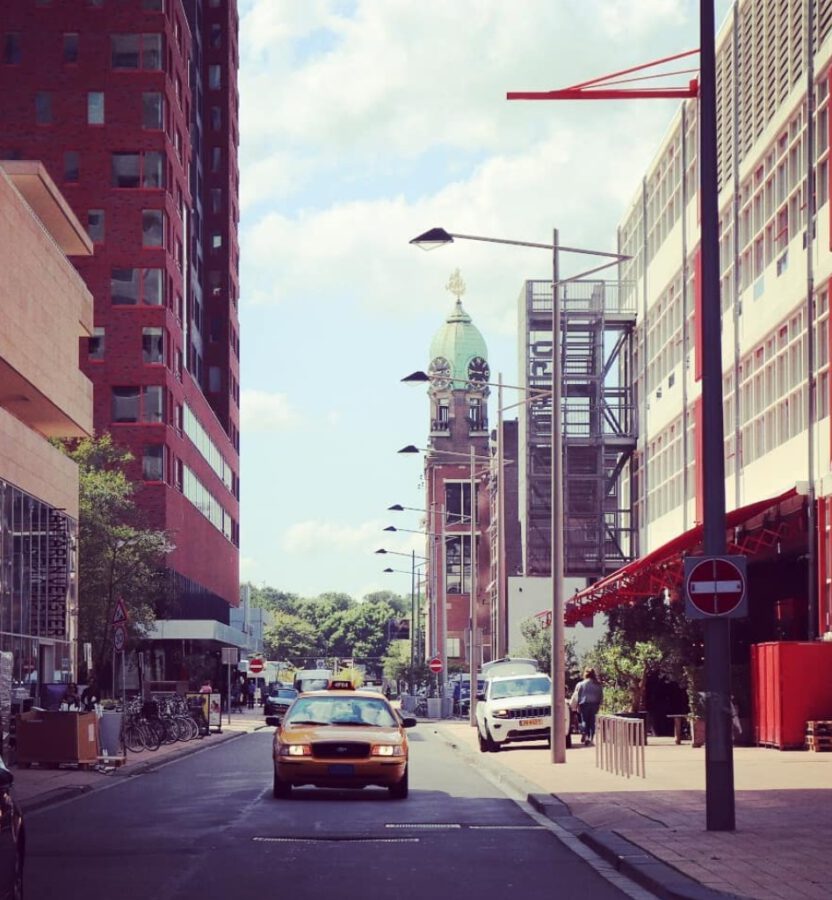 What does the Dutch housing market for potential buyers look like?
The reason for the soaring increase in housing prices comes down (at least partially) to a simple problem: there aren't enough houses for hopeful homeowners in the Netherlands. This year, the NVM recorded the lowest ever number of properties that were listed for sale — just 15,500. If that number doesn't concern you then it's good to know that by this time in 2020, twice this amount of houses had already sold.
READ MORE | Rent or buy a house in the Netherlands? What you need to know in 2021
This isn't just the case for old property but also for new buildings. The number of newly constructed houses on the Dutch housing market has dropped by a third so far this year.
With all of these prices rising, is it a good time to sell?
According to the NVM's findings, 2021 can go down in the books as a good time to sell. With housing prices currently increasing at a record-breaking rate, it is clear that now is prime time to put your house on the market. And it will certainly be well-received seeing as the Dutch housing market is currently starving for new property.
In fact, the entire process of selling should be over relatively quickly. You won't have to worry about a long wait before the property is snapped up as currently, the average house takes just 24 days to be sold. Not only will it be taken off your hands quickly, but you'll also likely receive a lot for it. The current competition usually drives hopeful buyers to bid far above the asking price.
Are Dutch mortgage interest rates rising or falling in 2021?
With all of this talk about the rise and fall of the housing prices, let's not forget about the mortgage rates. What we know for certain is that mortgage interest rates are falling. In fact, they've reached a record low this year.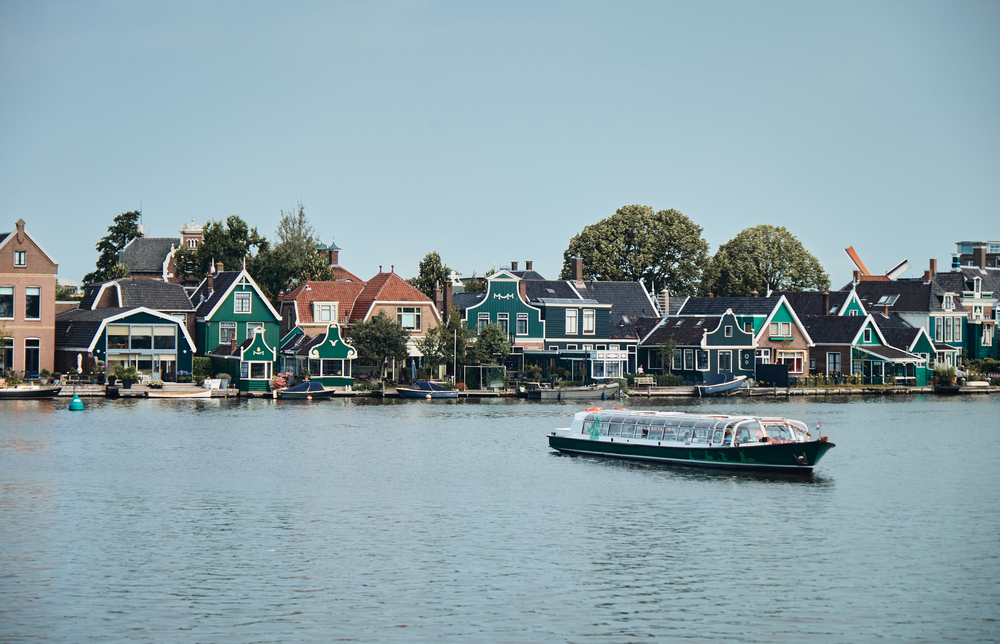 As of January 1, 2021, the National Mortgage Guarantee (NMG) offered new homeowners mortgages with an interest rate of just 1.23%. However, future buyers need to understand that this is not necessarily a good thing.
READ MORE | 7 questions answered about getting a Dutch mortgage in 2021
Overall, what this means is that homeowners benefit the most. For those who already have a house with a mortgage, you can potentially benefit from the low mortgage interest rate. On top of this, because house prices have risen so rapidly, a risk premium on the mortgage is no longer necessary.
Starters may benefit from a low interest rate, but a lower interest rate also means a higher demand, which will, in turn, drive housing prices up further — so don't go celebrating yet.
TIP: If you're curious to see what your mortgage loan in the Netherlands would look like, check out the mortgage calculator over at Expat Mortgage Platform. You should be able to get a ballpark figure so you know what you can expect to pay in 2021.
Can you buy a house in the Netherlands if you are an international?
Long story short, yes, you can apply for a mortgage if you are not a Dutch national. All banks will be open to meeting with you to discuss your options, but your chances can vary. The regulations and barriers will depend on your nationality (EU national vs. non-EU national) and which bank you approach.
However, generally speaking, some banks might want you to be working and living in the Netherlands for a time. The longer you have been living and working in the Netherlands, the easier it will be to get a mortgage.
The entire process of getting a mortgage as an international in the Netherlands warrants an article in itself (or perhaps a book would be better.) For this reason, many people opt for the help of a mortgage advisor when going through this process.
If you're an international and you're unsure of where to begin in the process of buying a home. You can contact the experts at Expat Mortgage Platform. Not only do they offer free consultations, they're also specially trained in helping international clients find their future homes in the Netherlands.
How have you experienced the housing market in the Netherlands? Thinking about buying a house in the Netherlands in 2021? Tell us your thoughts in the comments below!
Feature Image: djedj/Pixabay