Tilburg, in the southern province of Noord Brabant, is a super cool, up-and-coming city with so much to offer. A burgeoning music scene, a thriving cultural sector, and beautiful nature in abundance: exploring this Dutch town should be on everyone's to-do list. But often, Tilburg appears on "Hidden Gems of the Netherlands" lists because most people flock to the Randstad when they are here as tourists.
If you're wondering what the hidden gems are in this hidden gem of the Netherlands, then come on the off-the-beaten-track with us! Let's explore the hidden gems of Tilburg!
How to get around to discover Tilburg's hidden gems
Tilburg is a large town by Dutch standards (which isn't saying much, to be fair). You can explore the city either by foot or by bicycle. As soon as you hop off the train at Centraal, walk out and start heading towards your first destination. If it's your first time in Tilburg and you don't know where to go, DutchReview has got you covered with articles on culture in Tilburg, day-tripping in Tilburg and even a focus on that burgeoning music scene. But if you want to skip all of that and focus on the edgy, off-the-beaten track spots in Tilburg, then this article is the perfect guide for you.
Stepping through Tilburg
There is another way to get around Tilburg: taking a city step. A fun way to get around the city, this e-scooter is not allowed on the roads anywhere in the Netherlands, except in the southern city of Tilburg (what a wild city). It is a "special moped" where you have two brakes and stand upright to ride it. You can take a tour of Tilburg with these steps (see what we did there). If you want to know what is covered in this very cool tour and how much it is, we have all the information on taking the e-steps around Tilburg right here on DutchReview. Or, head on over to our friends at Ticket to Tilburg and let them explain it to you!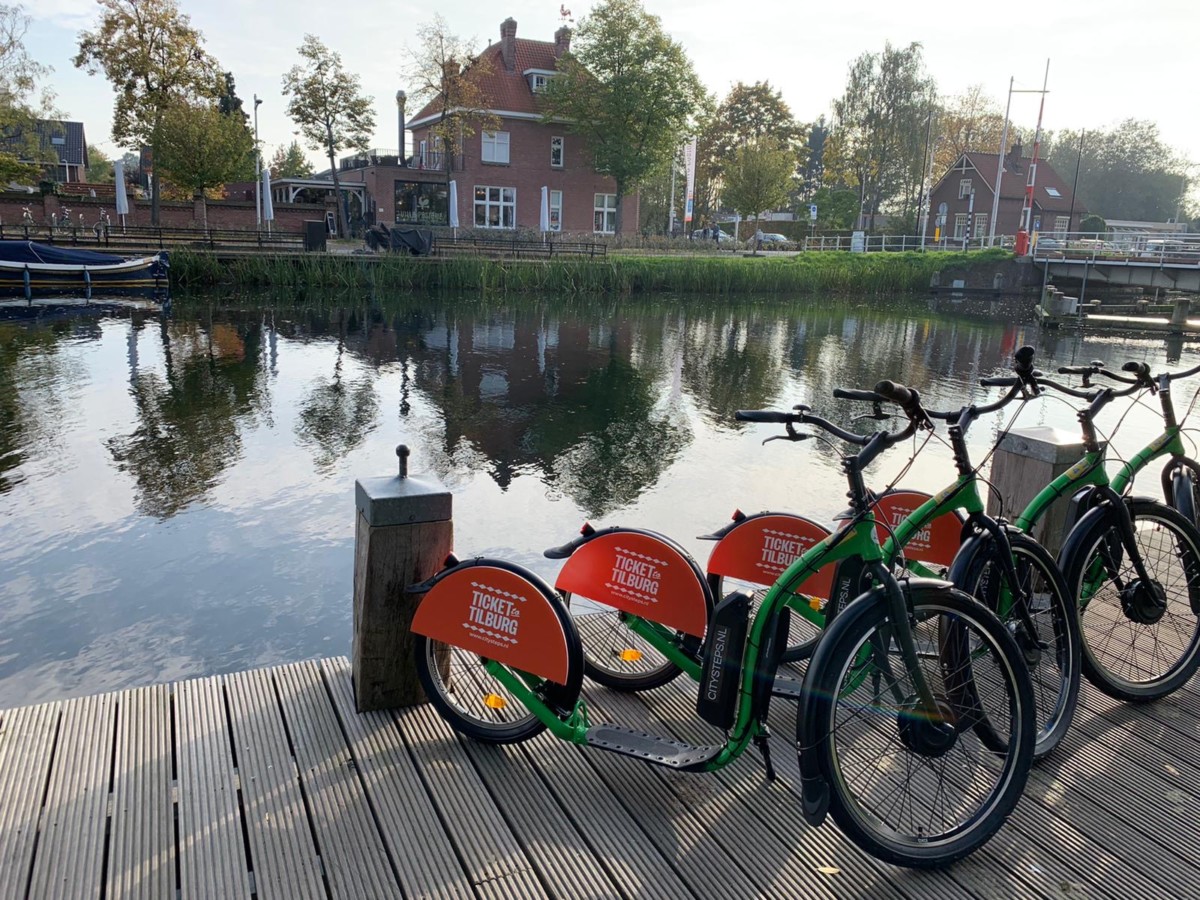 Piushaven: Tilburg's hidden gem right in the city centre
Let us step forth (ok we'll stop) to Piushaven, a super cool neighbourhood in the city centre of Tilburg. It is perfect for exploring by foot, and oh my goodness does it have some appealing restaurants. It's particularly hard to resist the excellent 'RAK Restaurant' there, so why bother? Just go for that waterside lunch or dinner.
As the name suggests, everything at Piushaven plays out right next to the water, and it also a "living stage" for different events for art and culture! Check out the Ticket to Tilburg section for to find out what's happening in the Piushaven and what to do there- there are always really interesting events to check out.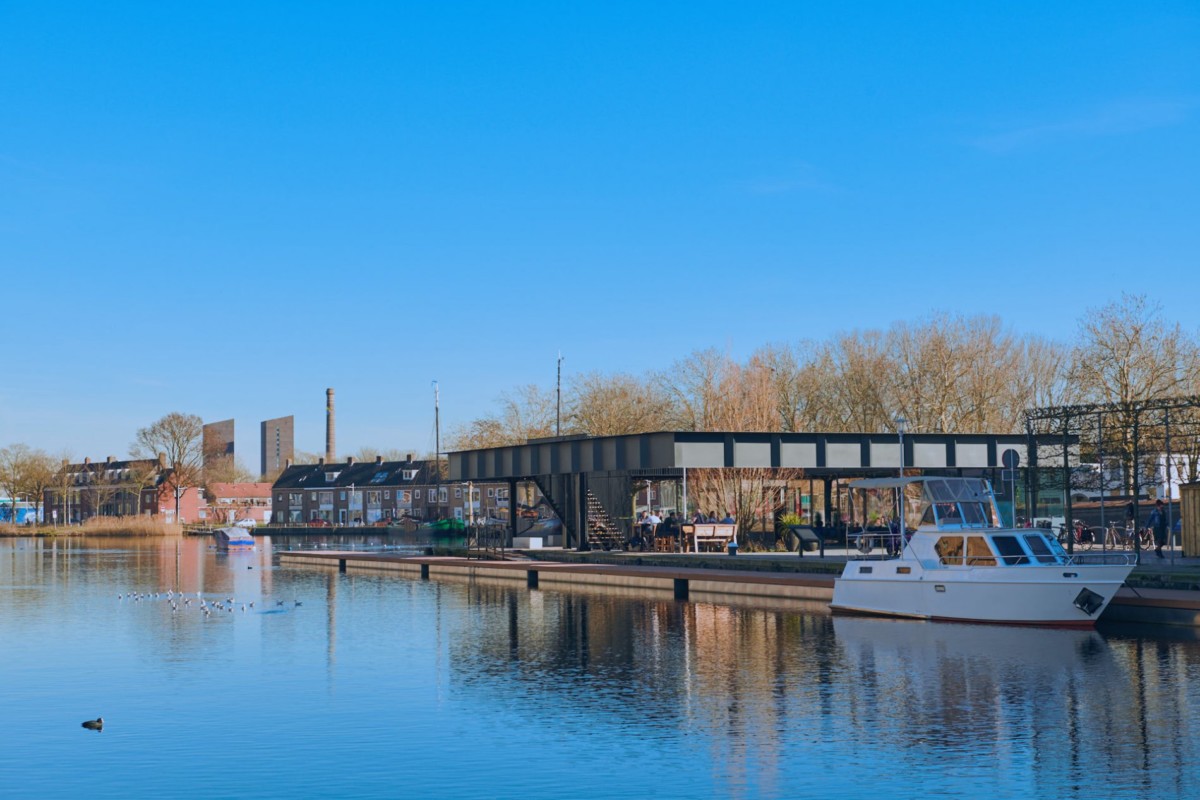 Piushaven: Het Drakenboot Festival
But that's not all! Piushaven also plays host to the Drakenboot Festival. Teams compete with each other on dragon-shaped boats, and it is an absolutely awesome spectacle to observe.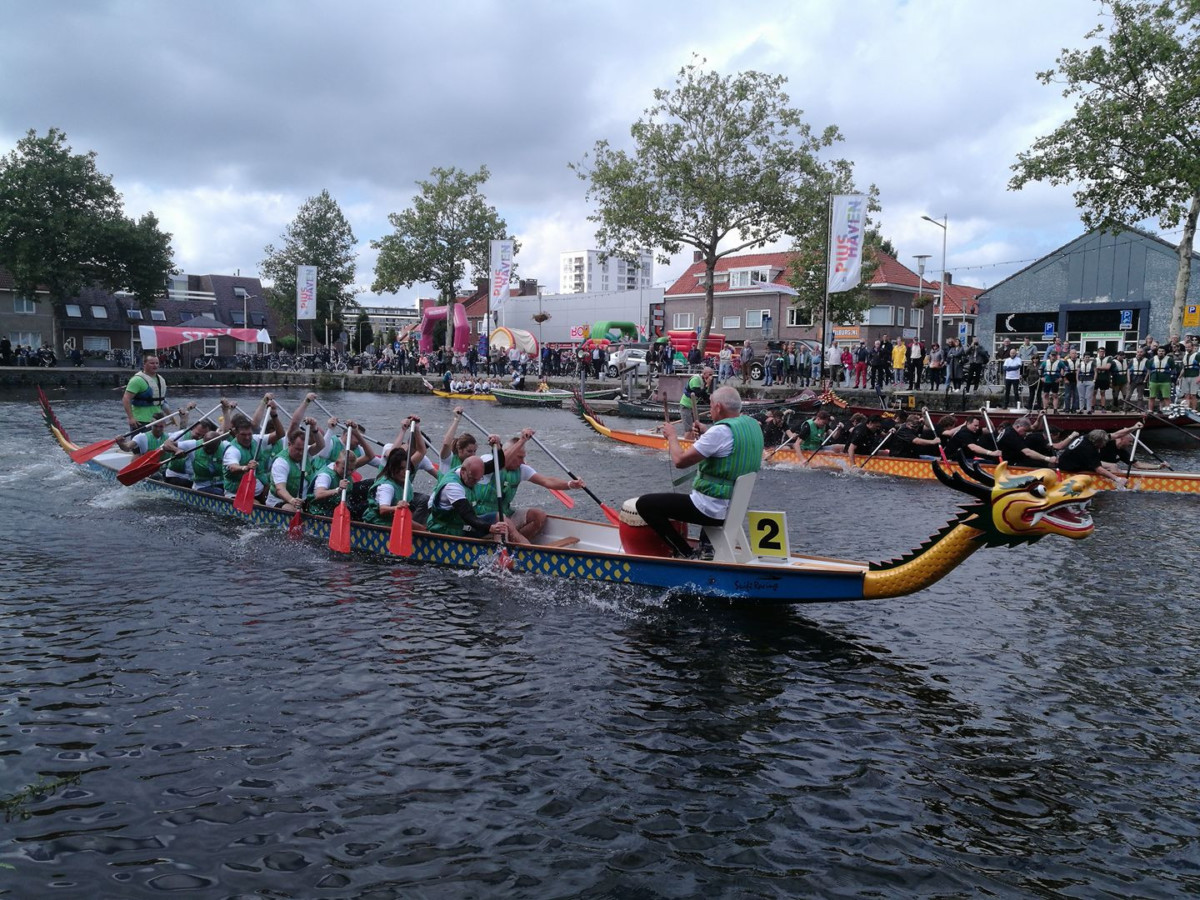 Tilburg is home to a solar powered bus station, and while we usually wouldn't recommend going to a bus station in a list of city attractions, there is NO WAY you can miss this one. It is powered by solar panels that cover 250m2, and the station is very pretty to boot. It has a minimalist, triangular design- so whether you're just going there to get the bus, or plan a full-scale day trip just to see it, it can hardly disappoint.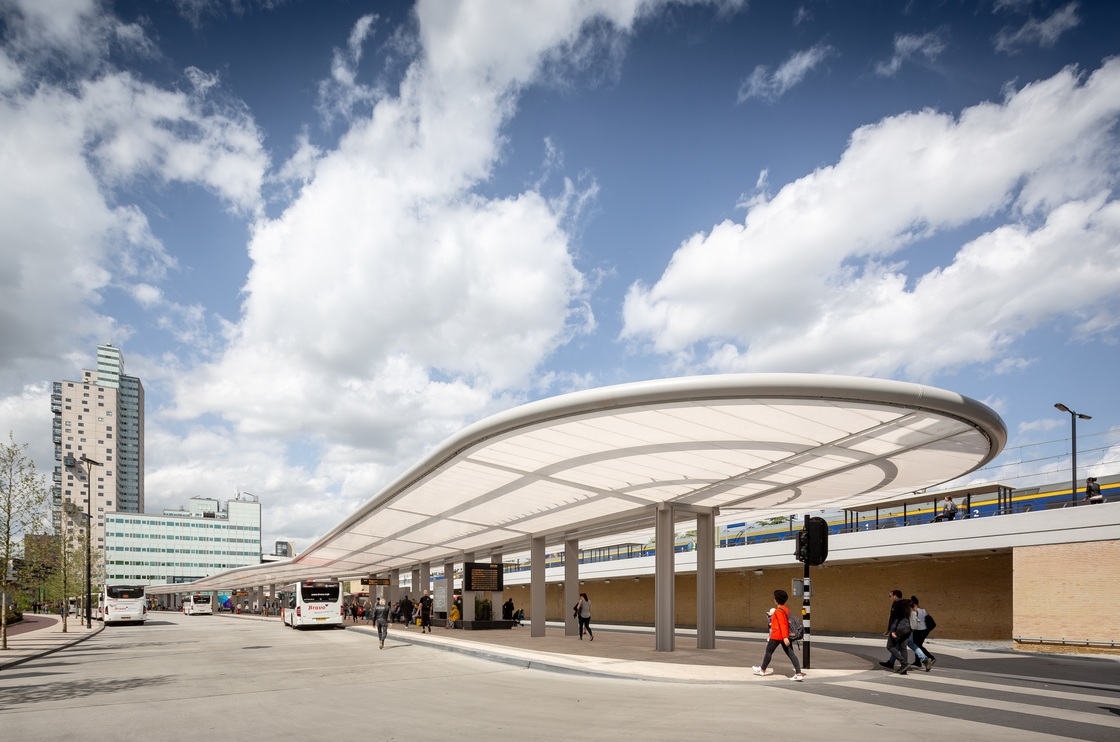 Paradox: find the next big star in Tilburg
After a dragon boat race, you probably wouldn't expect anything conventional from Tilburg, and Paradox does not disappoint in this regard. Paradox offers the unconventional, the alternative, the emerging. It is a music hotspot, created by jazz musicians from Tilburg, whose "aim was to create a stage for music that is not (or rarely) discussed in the regular circuit". Personally, I love going to see emerging musicians play: not only do you feel like you've discovered the next big star before everyone else, but you also form a sense of connection with the band. That's what Paradox is perfect for.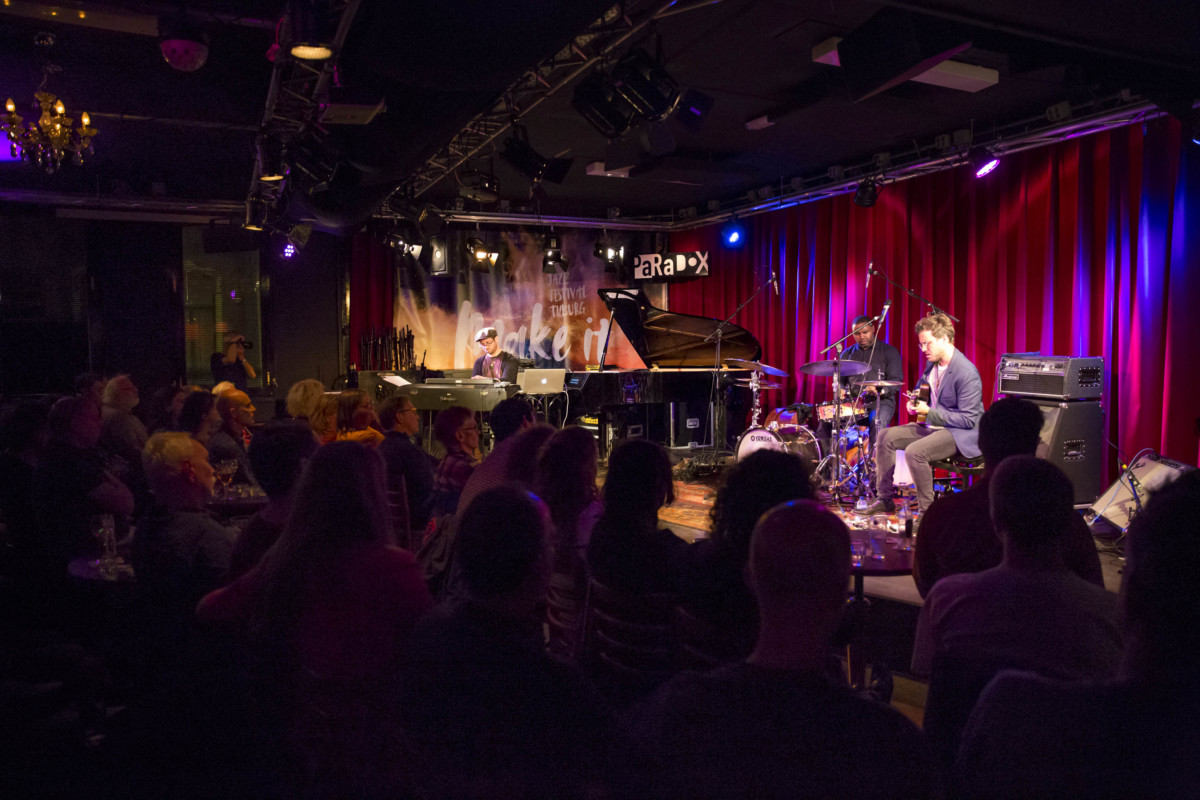 Koningshoeve Abbey: you can get a beer here, what else do you need to know?
An old building. Beer. An old building that makes beer. You might think that's just me listing off my fantasies, but in fact, this very thing exists in Tilburg. The Koningshoeve Abbey is an absolute must for any La Trappe Trappist beer lover. The abbey was built in the late 19th century by Trappist monks, who fled from France. The building was also the former country residence of King William II but is now home to a Trappist beer brewery. You might want to take a step or a bike to get to this one: this monastery is located inside of the Moerenburg – Koningshoeven Landscape Park. Get out of the city centre, breathe in the countryside, and drink some beer.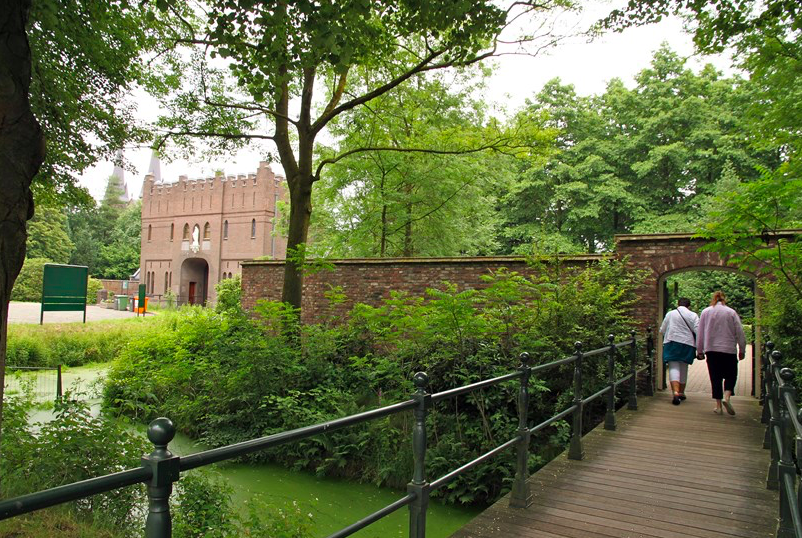 You can give their tasting room a shot. Have a scrumptious lunch or dinner before embarking on the brewery tour. Did you know it takes 6-7 weeks to brew the beer? You can even get insight into how the beer is brewed while on the tour!
Even better might be the La Trappe cycling route, which combines cycling, epic surroundings and drinking beer all in one journey that you'll never forget (well, unless you overdo it on the beers). Check it out right here!
Beer, great nature, epic history – all in all a daytrip to the Koningshoeven Abbey is absolutely unmissable.
Now, get back on your bike and head to the Spoorzone (unless you have, cough, over-beered).
Spoorzone: another one of Tilburg's hidden gem in the centre
Welcome to Tilburg's hipster central! This area is situated directly behind Centraal. A total rehaul of the place has resulted in multiple restaurants, cafes, boutiques, and bars. As the good folks at Ticket to Tilburg describe, they "fuse old and new, rough and refined, residing, working and living". They are revitalizing it to reflect the city's history as well as its present.
In the Spoorzone, you have the LocHal, the Spoorpark, the Ontdekstation 013, Doloris and so much more. Read on to see what these are!
LocHal: who doesn't love a good repurposed library?
Although this can hardly be called a hidden gem given its success in recent architecture awards, voted as World Building of the Year in 2019. But the LocHal is an amazing place to go in Tilburg, so we just couldn't leave it out. One of my favourite ways to spend time is wandering around a library. It's one of the last few public spaces where you can spend hours on end without being expected to spend money. The LocHal in Tilburg was also named as the second-best library in the world by the IFLA Best Public Library of the World Awards, reports Brabant Dagblad.
This library has a special charm to it. It is a repurposed old locomotive hall which is now a popular gathering place for students, young professionals, and families alike.
We loved the library so much that we made another video in collaboration with YouTube star Levi Hildebrand! It's not just about the public library, but also how the city of Tilburg is leading the way in finding new purposes for old buildings.
The Spoorzone is also home to the Spoorpark, the largest citizens' initiative in the Netherlands. It was created in consultation with the citizens of Tilburg, and was constructed with the help of local volunteers as well. From city camping to scaling a viewing tower, it is a fabulous example of what can happen when the locals get involved.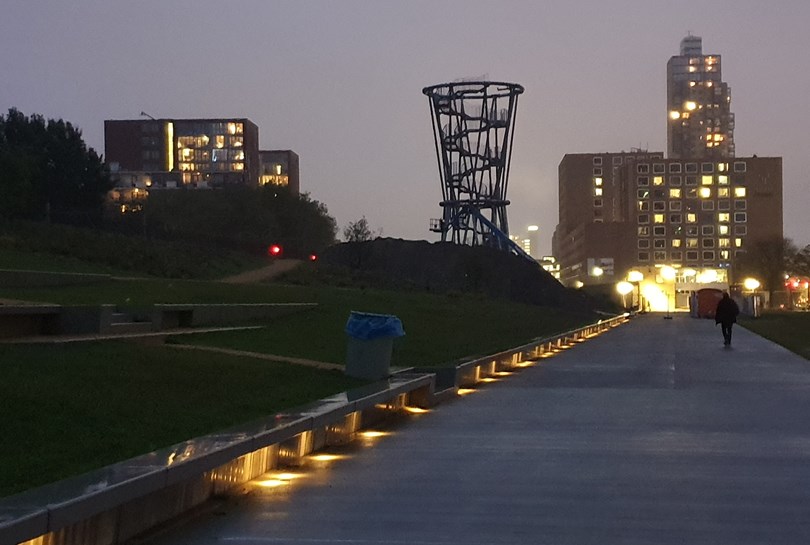 Ontdekstation 013: solve the world's problems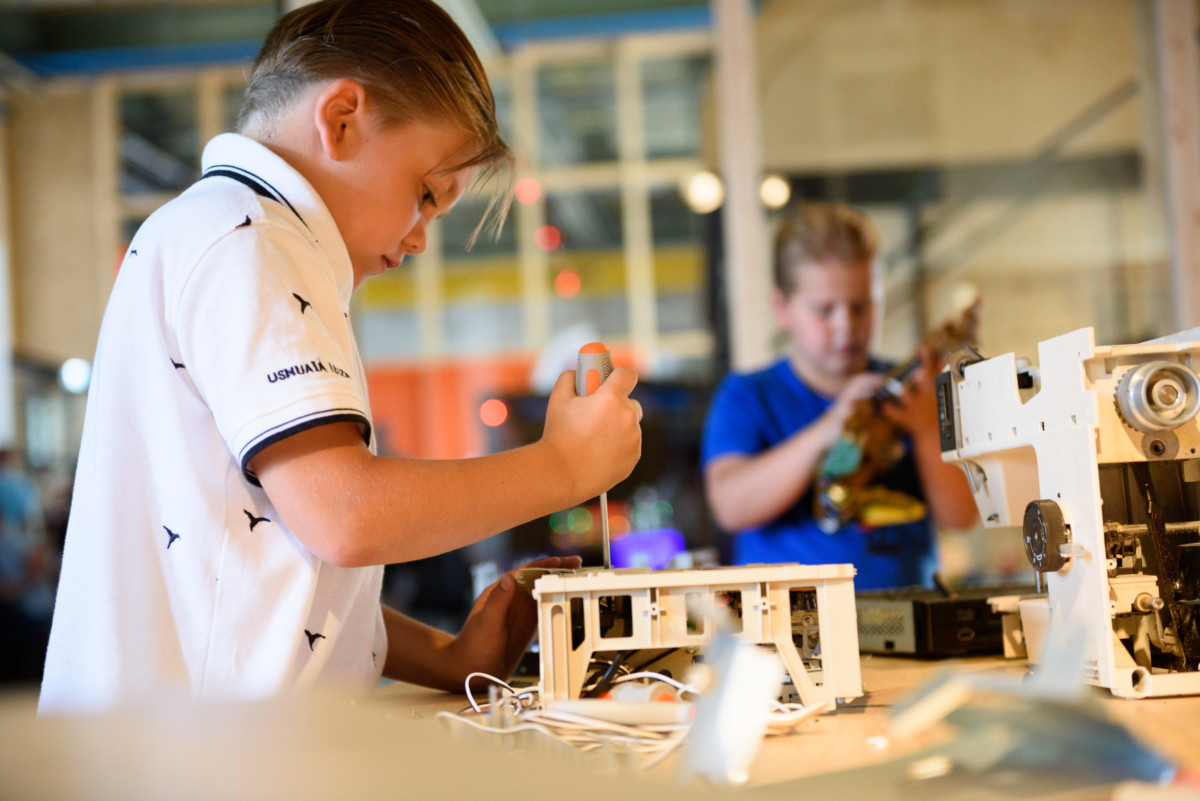 Ontdekstation or Discoverstation 013 used to be an old factory where trains used to be repaired (see a pattern here?). Today, it has been revamped and turned into a place where children and adults from the age of four can learn about science and technology. They conduct workshops where you have come up with creative ways to solve problems. They say their keywords are: discover, experience, learn, and create. It would be perfect as part of  family outing to Tilburg- or, if you live nearby, then it would work brilliantly as a place to have a children's party.
Doloris: 2200 square meters of art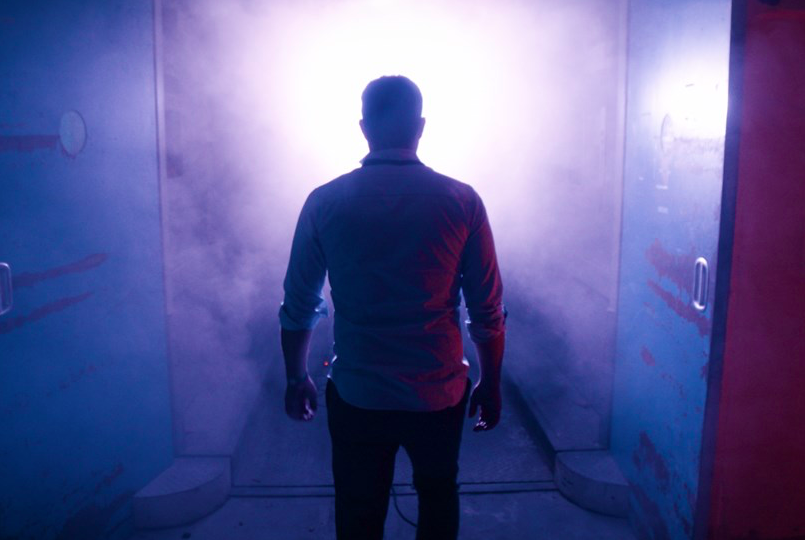 The best way to describe Doloris would be to say it is an experience. What they offer you is something really special. They have 2200 square meters of art and 40 'experience' rooms which are designed to be a maze for you to find your way through. It was originally inspired by Peristal Singum Berlin, which is now permanently closed. So this is really not something you could, in good conscience, miss, given that the original version of it is no longer in existence. Plus, given how often it rains in the Netherlands, having an indoor activity on your list of must-visit hidden gems in Tilburg is always an advantage.
Nature in Tilburg: there's more to it than just the Spoorpark
Thought we're done singing praises of Tilburg? As if! This Northern-Brabant city is surrounded by some gorgeous natural scenery. There are national parks, the Koningshoeve and even sand dunes! What are you waiting for? Grab that bike or step again and get exploring!
Factorium
Leaving aside nature for a second, Tilburg also has a bustling creative scene epitomised by Factorium. If you're on the lookout for lessons in music, dance or theatre then check out Factorium. This company is built on four pillars: talent development (5000 students a year), education (30,000 kids in schools a year), expedition (inclusive community outreach programs), and events (with a reach of 50,000 people). It is for culture lovers of all shapes, age, and sizes. Don't hold back because self-expression is what makes this place what it is.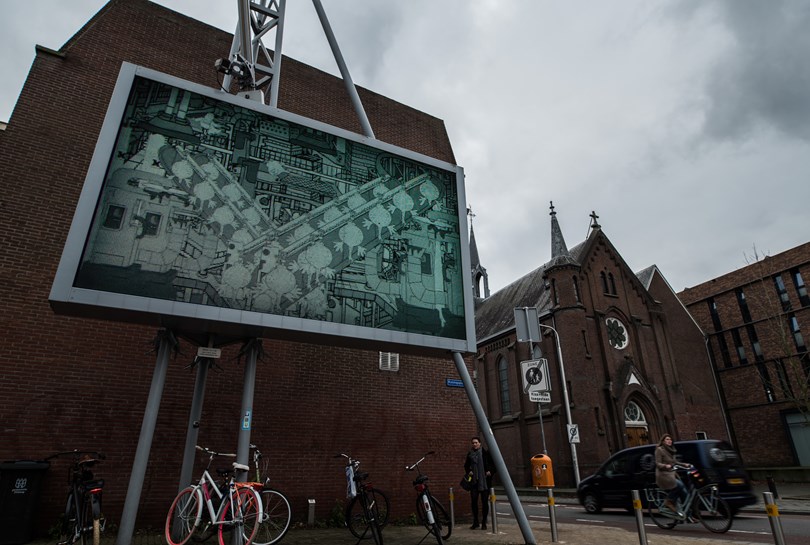 AaBe Fabriek
Looking to do all your shopping under one roof? AaBe Fabriek to the rescue! Find a plethora of stores for you to browse through: be it household items, your next Sinterklaas gift or even baked goods. You can find them all at the AaBe Fabriek at Tilburg- perfect for a relaxing afternoon of window shopping, or, you know, a tense afternoon of relaxing your purse strings.
If you need more suggestions on where to shop, we have a special guide just to tickle you shopaholic tastebuds.
"I want more Tilburg tips!"
We might've come to the end of our hidden gems of Tilburg article but there's still plenty to explore in this beautiful city. There's the culture that is dying for your presence (I personally recommend the amazing Textiel Museum), some banging music that needs some feet tapping to it, and other amazing stuff! So what are you waiting for? Go to Tilburg already!
We hope you enjoyed learning about this super cool city that deserves way more attention than it typically gets! We were really happy to have our friends at Ticket to Tilburg show us these awesome hidden gems- and we hope you enjoy them when you visit!
Are there any hidden gems of Tilburg you want to add to this list? Let us know in the comments below!
Feature image: Merk Tilburg/Supplied