If you're a loyal DutchReview reader, you already know that Tilburg is one of our favourite cities in the Netherlands to keep on our radar. It is the seventh-largest city in the country and is one of the best places for you to explore if you want to get out of the Randstad. As we all know, the Netherlands is more than just that holy quadrangle, and we love reminding people of that 😉
Why is it always on our radar, though? Well, you need only discover that this city is like no other when it comes to keeping up its zeal to constantly transform itself, enhance its ever-growing vibrant culture, and come up with new ways to push the boundaries in every sense. With unique spots like Doloris, the Spoorpark, and the LocHal constantly putting the city on the map for various things.
This time, we're going to bring you the highlights of Tilburg, things for you to see and do, the latest in their cultural events and concerts, theater productions you cannot miss, and more!
Want to get familiar with their cultural scene first? Don't worry, DutchReview has everything you need to know about Culture in Tilburg.
Click that article and read up on the iconic '013' pop venue in Tilburg, because that's where it's happening folks:
#1 Ayreon at 013
When: September 13, 14, 15
Where: Poppodium 013, Tilburg
Ever heard of Ayreon? It is a project that is spearheaded by a Dutchie of many talents, Arjen Anthony Lucassen. A huge chunk of their musical albums span different genres – from progressive rock to classical music – and is most often described as a rock opera. They give grandiose performances with intricate storylines and a slew of characters, taking you into a whole other dimension!
Here is just a small taste of what their performances entail!
They have visited the city of Tilburg and Poppodium 013 before with sold-out shows in 2017, and they're back this year with four new performances. Arjen himself will be performing, so this one promises to be a delight!
More info about this one at our friends at Ticket to Tilburg.
#2 Bandminton: Tsar Bompa vs. Youff
When: September 12
Where: Hall of Fame, Tilburg
Nope, I did not misspell badminton, a game I have never been able to play. Bandminton is a recurring event that happens in the Hall of Fame, Tilburg where two bands battle it off by taking turns to play tunes to see who will turn out to be the ultimate winner.
The genre of music for both the bands are rock, so get ready for some head-banging, and lots of fun. Check out the Facebook event for more information. Or get your tickets here for one euro lesser than what you pay if you bought them at the door.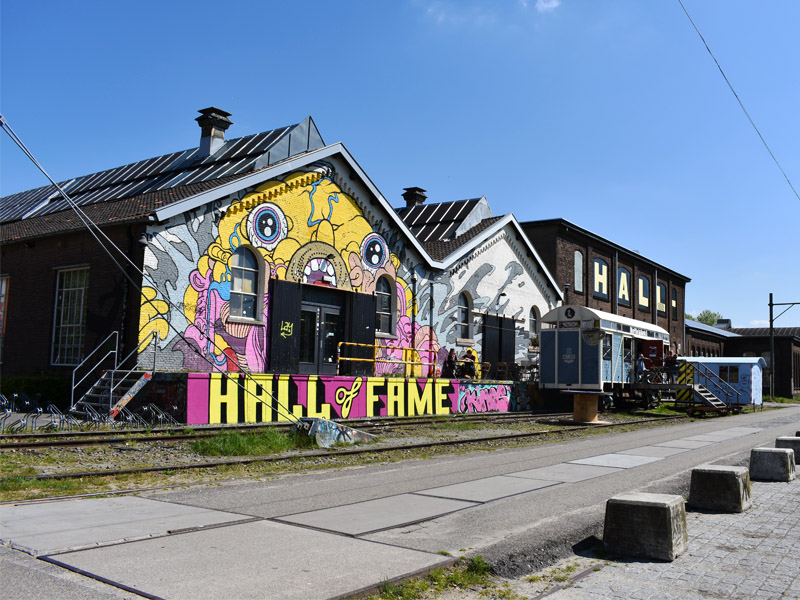 #3 Smaak Karavan
When: September 13 -15
Where: Spoorzone, Tilburg
Is any closing month of summer done without a FREE food truck festival? I think not! This one has almost 2000 people 'interested' in coming on their Facebook event. Are you going to be one of them?
Go to enjoy the scrumptious food, the lip-smacking drinks, and relaxing music playing on the background. They promise to have something for everyone – from the meat-lovers out there to vegans! It promises to be delicious food no matter cuisine, so perhaps the perfect opportunity for the meat-lovers to convert? 😉
#4 Draaimolen Festival
When: September 13 – 15
Where: MOB Complex, Tilburg
Draaimolen, an organisation that was started only in 2012, has been organising numerous music festivals and concerts for all the residents of Tilburg and beyond to enjoy. According to their website, they are one of the top 50 festivals in the Netherlands (yes, the Netherlands has more than 50 festivals every year!), with events happening during the Tilburg Fair, the Carnival, and many more individual events.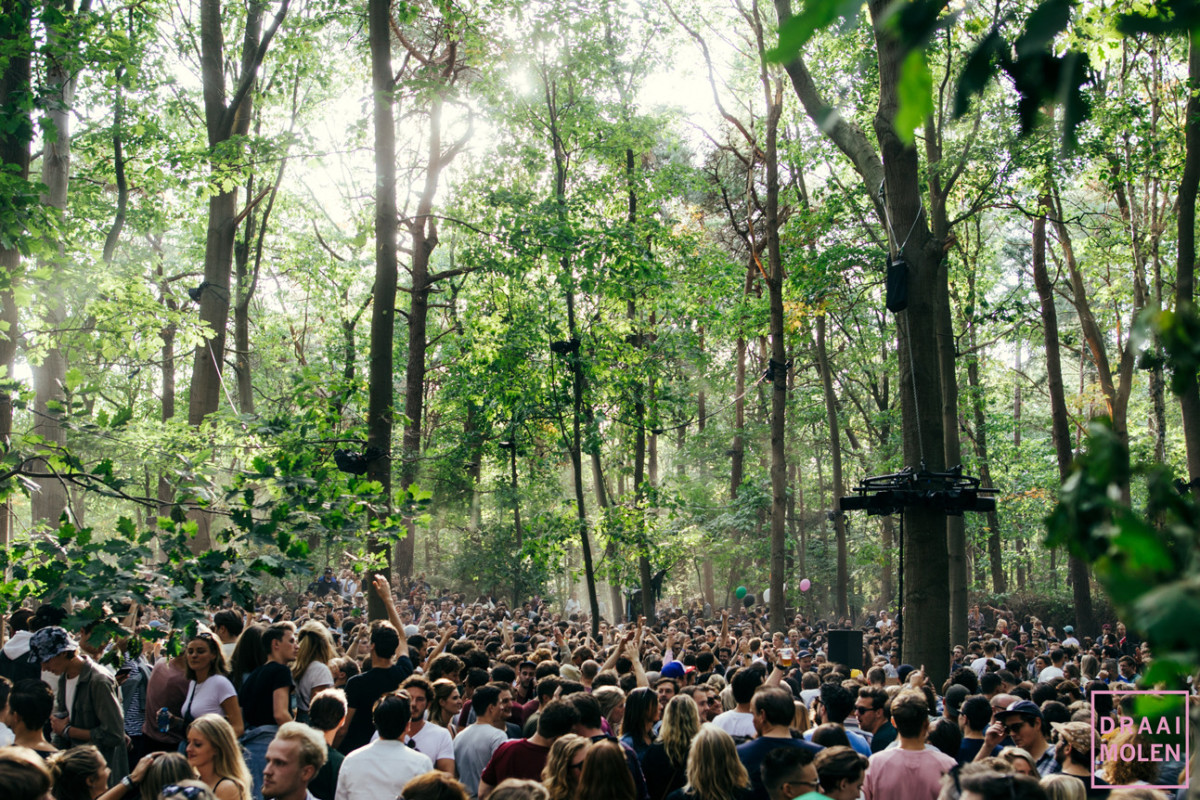 Their landmark festival every year has been the Draaimolen festival. This year, they are moving to a new location: a former ammunition depot that was supposed to be a mall, but now is host to a plethora of different events!
Not yet convinced? Check out their aftermovie from last year!
Did the video get you hooked? I knew it! You can buy tickets for this festival that attracts many national and international artists on their website. If you want to camp, remember to buy them separately, and remember that camping tickets do not give you access to the festival!
#5 Ian Siegal in Tilburg
When: September 15
Where: Paradox, Tilburg
Are you familiar with the British blues scene? Then you might have heard of Ian Siegal, a blues musician who is (probably) a well-known name for anyone who knows the distinction between Jazz and Blues. He will be performing right here in Paradox in Tilburg for one evening only! The entrance prices are very affordable and is guaranteed to be one of the best ways you could spend a Sunday evening.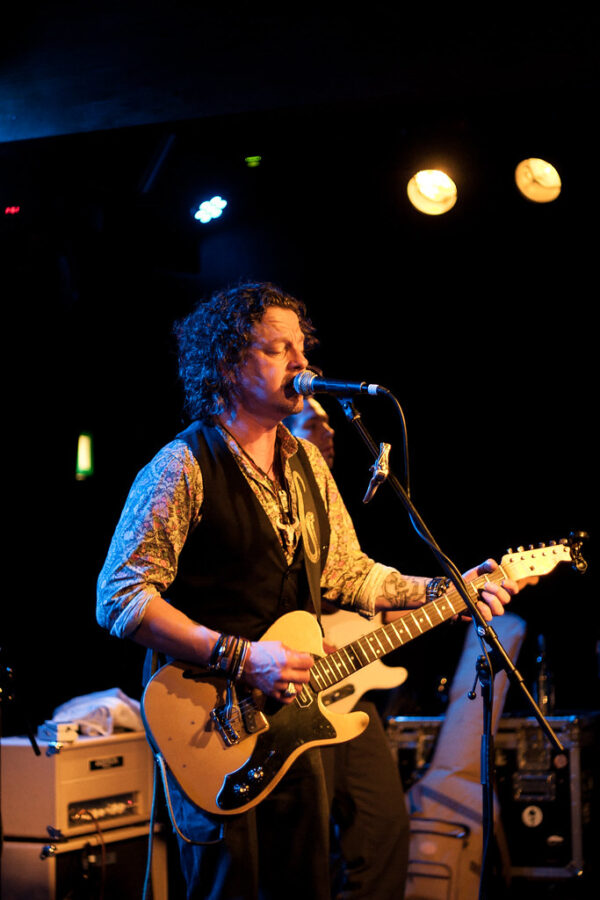 #6 Make It – Jazz Festival
When: September 19 – 21
Where: AMPA Jazz Round, Poppodium 013, Paradox, and Theaters Tilburg
Make It is a festival that launched for the first time in 2018 and is coming back around to treat Tilburg with some smooth Jazz sounds again this year. As it's a festival still in its infancy, they offer a platform for the new voices and melodies of tomorrow in Jazz music.
They invite international guests who have been raising the stakes abroad but seem to be unheard of in the Netherlands. So if you're looking to be the first one to introduce new and upcoming talent in Jazz to your friends here in the Netherlands, you know where to go!
This is their aftermovie for the first day of the festival from last year! 
For the Jazz enthusiasts out there, hurry and get your tickets! Just be sure to check the full program before you decide whether you'll buy day tickets or tickets for the whole festival – they have multiple venues with performances happening simultaneously. Feeling strapped for cash? The be sure to go to their free concerts on Thursday!
#7 The Soul of the Wolf
When: September 21
Where: Factorium, Tilburg
Looking for a haunting experience that will stick with you even after the performance is over? Then mark your calendars for this one. The Children's Ensemble from Latvia will give you a dazzling performance of two worlds: one of the people and one of the wolves. 45 children will showcase these two worlds for you through their haunting voices, a spectacularly choreographed dance and an intricate play.
Getting curious and want to find out more? Just go here! You will find all the information about the performance, the venue, where to get your tickets, or anything else. Or you can even press 'interested' in their Facebook event to stay updated.
If you wanna read up on the venue, Factorium, check this piece at Ticket to Tilburg.
#8 Zomer Smaak
When: September 26
Where: Stadstuinderij Piushaven, Tilburg
Curious about the regional food that you can find in the city of Tilburg? Don't know where to go to get a little taste of special veggies and fruits which are grown and sold around the city? 013 Food and StadsTuinderij have partnered up to bring you a taste of summer on the last Thursday of every month between 6 pm and 9 pm.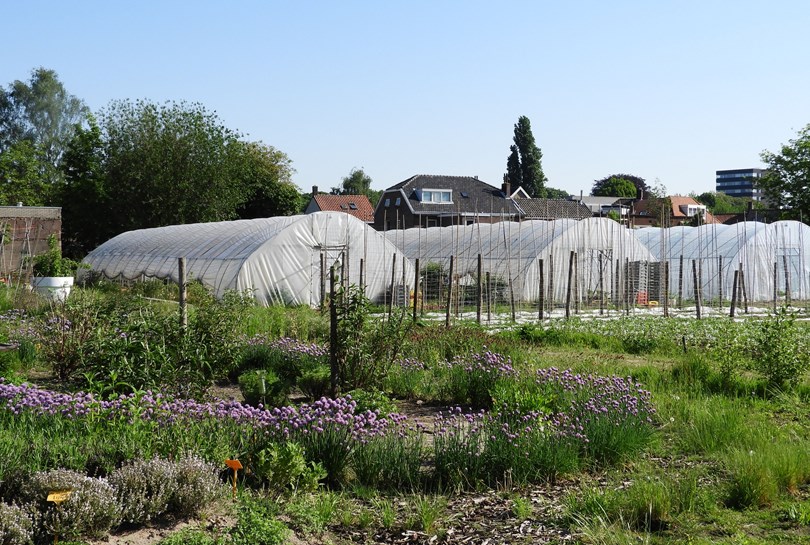 This will be their last edition for the year so go for a tasting of the regional food, some sweet music playing in the background, and the perfect opportunity to bid goodbye to the last days of the summer.
And with those events happening in Tilburg in September, you can bid adieu to the summer and gear up for the winter. There's plenty more events happening in 2019! Also, don't miss out on exploring the gorgeous nature in Tilburg (told you Tilburg has got a lot going on!) when the weather is still comfortable. 
Also did you know that the LocHal is one of the top four best libraries in the whole world? Or that the Spoorpark is the largest citizens' initiative in the Netherlands? Tilburg is also home to one of the only solar-powered bus stations in the Netherlands! 
Did we miss out on any event? Are was there a specific kind of event you were looking for that we haven't touched upon? Let us know in the comments below!