Want some free things to do in April in the Netherlands?
Don't worry, we have you covered. Guess what… the cold spell is finally over! No more snow or daily occurrences of freezing to death. The sun is setting later now (thanks daylight saving) and everybody is feeling chirpier. This is one of the best months in the Netherlands for most of us. Not to mention it's tulip season!
Tulips ain't your thing? Don't worry we have some other free spring events to cast your eyes on. Here are 5 free things to do in April in the Netherlands.
#1: Amsterdam Tulip Festival
When? 28th March – 30th April 2019
Where? All over Amsterdam! (Here's where to see the tulips)
Following the official opening of Amsterdam tulip festival on 28th March, if you happen to be in Amsterdam throughout April – then you need to take a nice long walk around the central areas (mainly). Over 500,000 tulips will be on display around Amsterdam as this time, at an attempt to restore the 'old' Amsterdam (lots of green spaces and flowers). As the population grows, green spaces disappear in the Netherlands. So this is the perfect time to see Amsterdam covered in beautiful tulips.
See you don't have to pay and go into a museum to have a good time in Amsterdam. 😉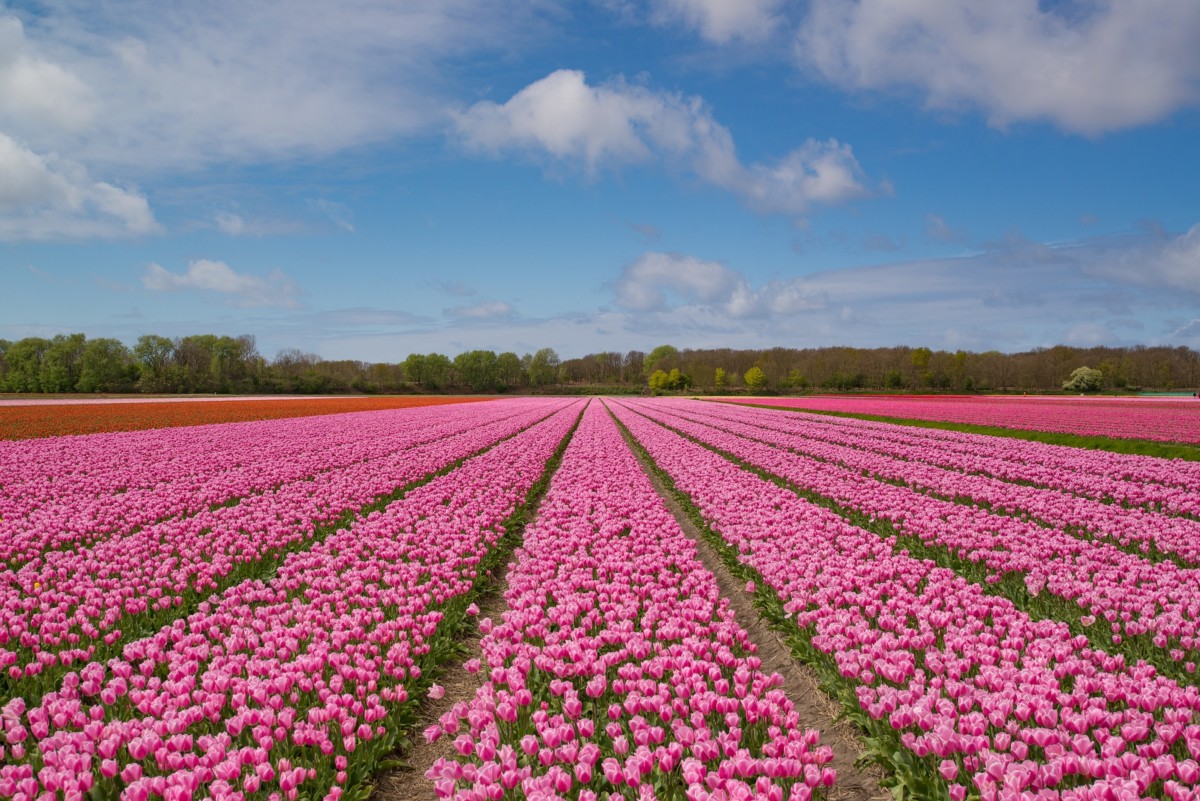 #2: Fields of around Keukenhof
When? 21st March – 19th May 2019
Where? Fields around Keukenhof
Keukenhof is well known for its professional cultivation and nurturing of tulips. However, if you're on a tight budget and want to take the whole family, it's not going to be cheap. Don't worry, there is no need to go inside Keukenhof if this is the case. The fields surrounding it are filled with tulips.
You can walk, drive or cycle around them and it's not to be missed. I drove to the Keukenhof and decided to drive around them after and I wouldn't recommend it. Everybody has the same idea and is pulling up at the side of the road to take pictures and blocks the whole road! However, it's not a bad sight to sit in traffic for. A bike ride is the most Dutch way of doing it. 😉
Tulip season spans all across the Netherlands, try and catch them all. The best place is the bulb region – Bollenstreek. It's the whole area between Leiden, Haarlem and The Hague. So catch a train, grab a bike and there you have it.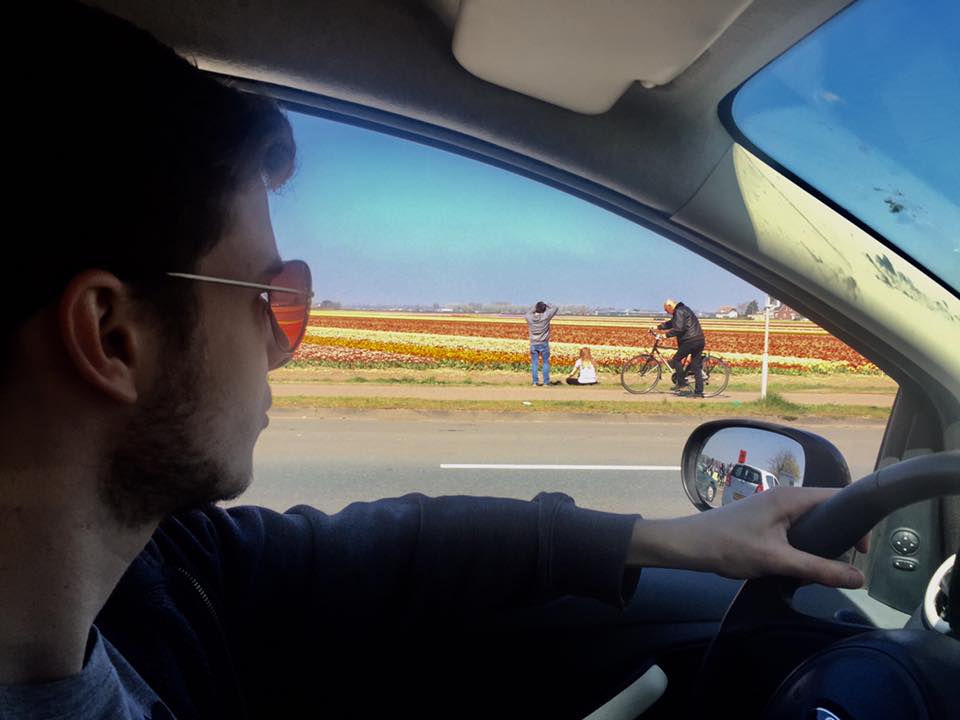 When? Well, the supermarkets would have us believe it's been Easter for the past two months. Yeah, those chocolate eggs at the check-out aren't fooling anyone. Easter this year (2019) will take place on the 21st of April.
Where? All over the Netherlands!
Easter is upon us! Even if you don't celebrate Easter (gasp!) there will be chocolate and tulips everywhere so no need to fret! But what can we do for free? Well, hopefully, we'll get a basket load of Easter eggs, very lekker.
There is no better time than Easter Sunday to get out there and enjoy the glory of the day. So, where shall we go? We could explore the windmills of Kinderdijk and Zaanse Schans. Maybe we could discover the scenery in Noordwijk, take a walk along the beach in Scheveningen or Hoek van Holland. Easter Sunday is the perfect time to enjoy living the Netherlands, take advantage of the gorgeous scenery and make the most of your Easter Sunday.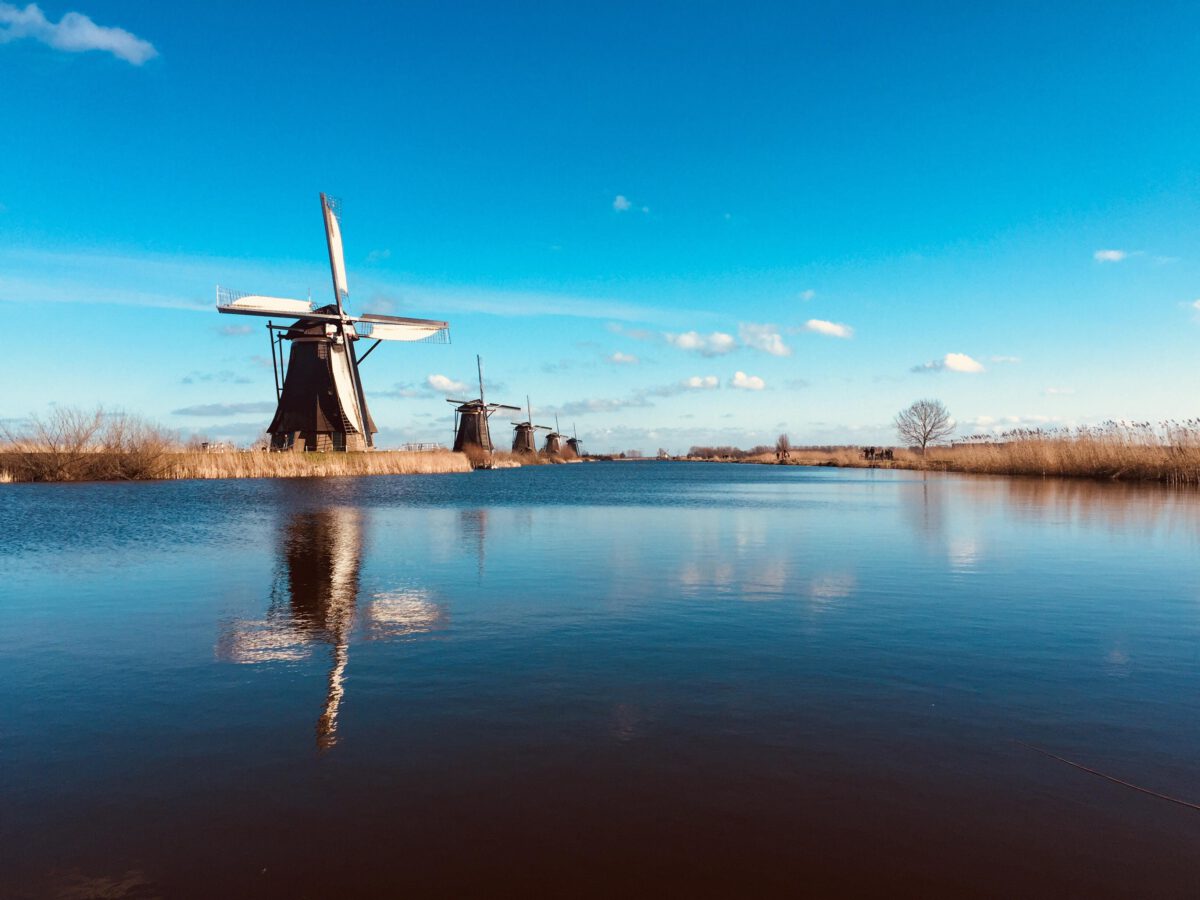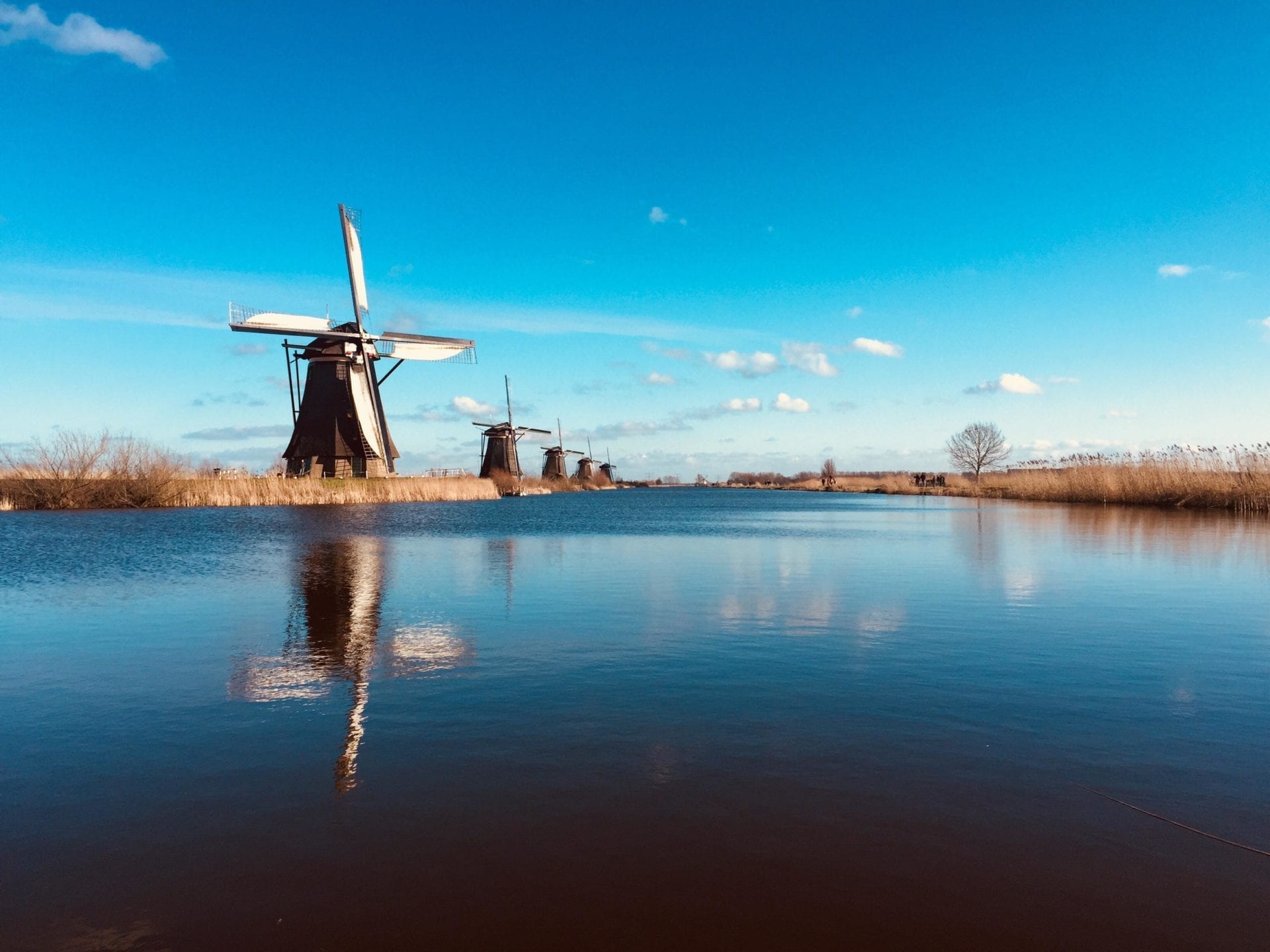 #4: Museum Rotterdam
When? 6th April
Where? Museum Rotterdam, Rotterdam
After a cool museum which you don't have to pay for? Well for one day only, Museum Rotterdam is open to the public for free! We explored Museum Rotterdam not long ago and it the perfect place to visit if you are after some true Dutch history. For those who don't know Rotterdam: Rotterdam was bombed in WW2 and not much was left, that explains Rotterdam's stark place in history. So if you haven't been to Rotterdam before, or you're a local wanting to learn more about Rotterdam, then head down to Museum Rotterdam on this day and it's completely free! (as is any first Saturday of the month)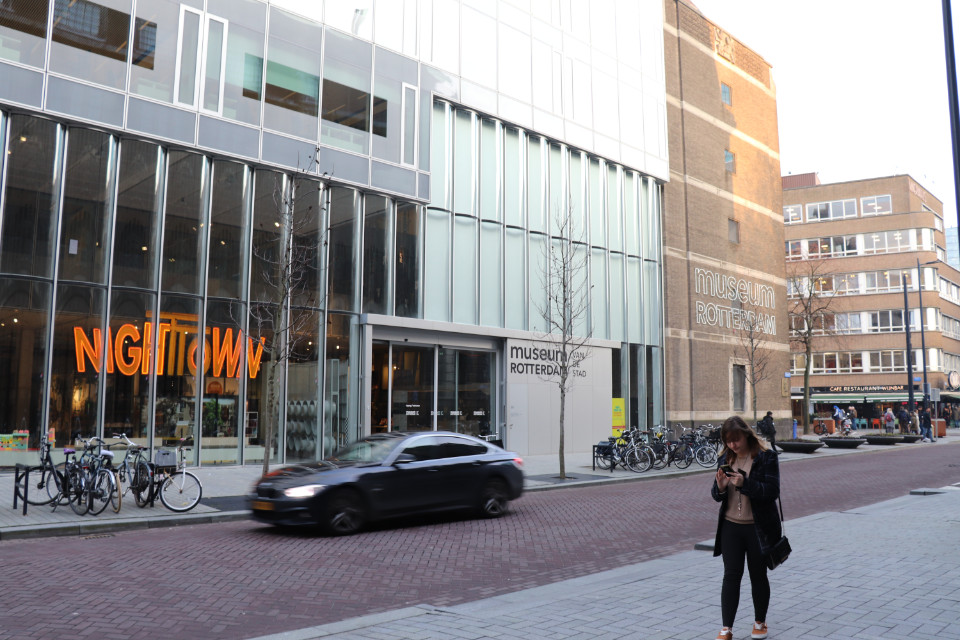 #5: Rotterdam Marathon
When? Sunday, April 7th from Noon
Where? Central Rotterdam
It's time for the Rotterdam marathon! You have to be in it to win it, some people train for weeks just to make sure they are physically up to the challenge. Be sure to register for the 10-kilometer Rotterdam marathon if you're ready for a game of endurance.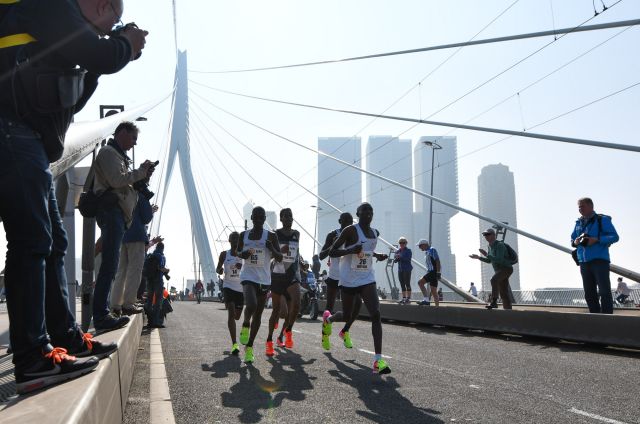 #6: Enschede Kingsnight Festival
This is it chief! Grab a jacket, the nights are still cold but it's all worth it on King's Day. Sure there are some Kingsday events happening in RAI or in Rotterdam, basically everywhere, we've got this year's King's Day festivals organized neatly for you too. This particular event is all-ages and it's free! It's going down on Kingsday night. For the uninitiated, that means it's happening on the 26th and you will have a hangover on the 28th if you've done it right. The event will run from 7 PM to 1 AM, check it out!
Enschede is about two hours from Amsterdam if you don't already have plans, grab the gang and make a trip of it!
Where? The University of Twente. Drienerlolaan 5, 7522NB Enschede, Netherlands.
The event is free, and you've got a while to plan so RSVP to Kingsnight Festival.
#7: Pub Quiz Waterkant
Tired of losing pub quizzes because they're in Dutch? Step your trivia game up, way up. The Laguinatas TabKabernet is hosting a pub quiz for internationals. Grab your smart friends, single them out and form a strong team and get down!
When? April 1st, April 8th, and April 15th. Three chances to regain your pub-quiz pride!
#8: Free Film @ Film Café
Everyone loves a free film if you haven't seen Scott Pilgrim VS. the World yet, it's a pretty great film for all ages. It's directed by
Where? Film Café, CAB-Rondom 90A, 3534 BE Utrecht
When? Doors open at 7 PM and the film starts at 8:30 PM.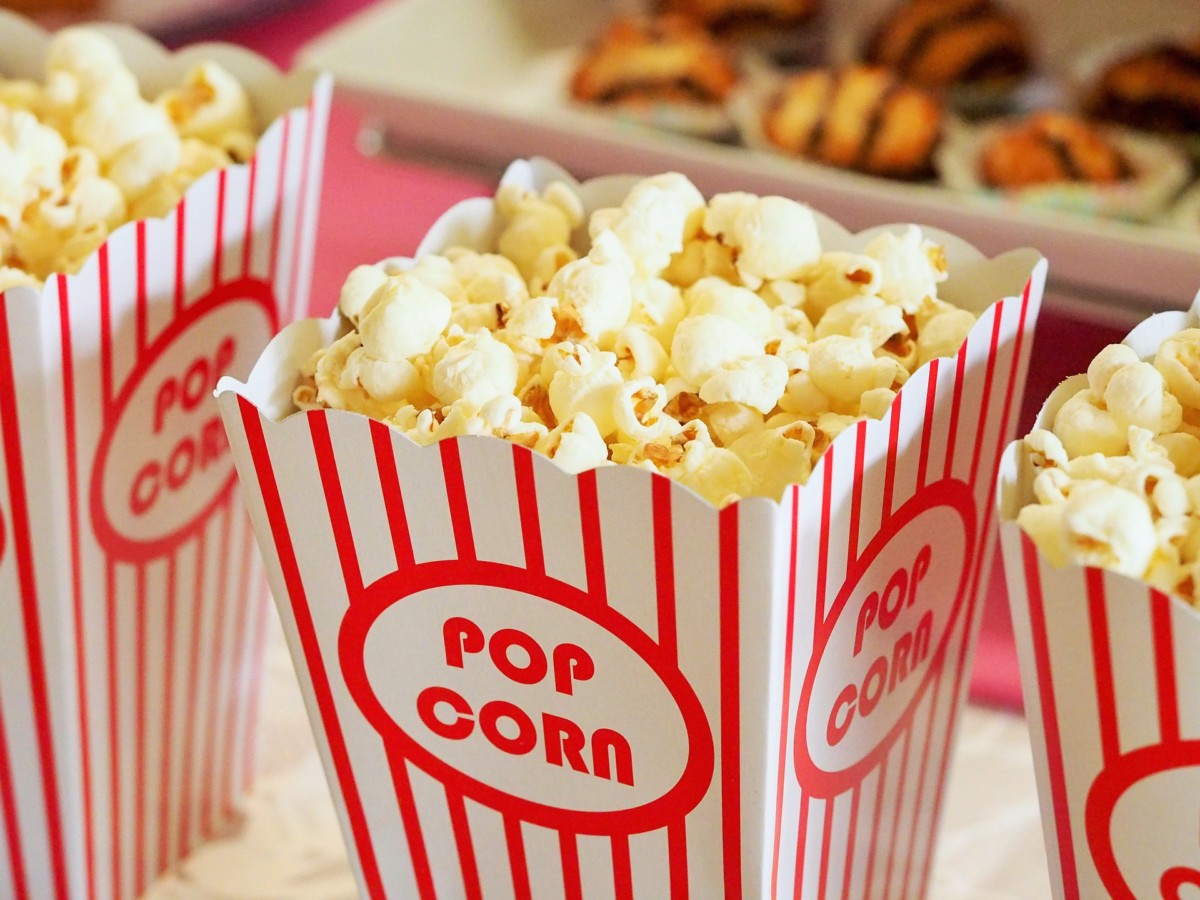 #9: Good Music Vinyl Market
When is this market all going down? April 7th, so if you're not sweating it at the Rotterdam Marathon (which is also free and happening on the 7th of April) you can make your way down and pick up awesome records to spice up your place with. 
There will undoubtedly be good music spanning soul, reggae, house/techno, and hip hop!
Where? The Volkshotel, Wibautstraat 150, 1091 GR Amsterdam
#10: A Lunch-Time Concert in The Royal Concert Hall
Yes, one of the many reasons to love Amsterdam is it offers you a veritable symphony entirely free. The performances take place next to Museumplein in Amsterdam's proud-standing Royal Concert Hall. The giant golden harp on the roof should give it away.
These lunch-time concerts have been a little bit of a tradition. They don't run in July or August but they are gratis, costless, free. All you have to do is check their website and walk in and quietly find a seat at the right time.
When? Wednesday, April 3rd, 12:30 PM
Where? Concertgebouwplein 10, 1071 LN Amsterdam
So there you have it: 10 free things to do in April in the Netherlands. Stay tuned for our next installment next month! What will you be doing in April? Let us know in the comments! If you want more of this, don't forget to hit "see first" on our Facebook for more spend-less attractions.