Who doesn't love a bargain? Getting a personal OV chipkaart for travelling the Netherlands is fast, relatively easy, and can save you a lot of money — after a bit of Dutch bureaucracy, of course. 😉
When you first arrive in the Netherlands, you're most likely to stumble across the regular blue, anonymous OV (Openbaar Vervoer, a.k.a public transport) card.
This type of card works perfectly well on public transport and lasts for five whole years (as long as you don't drop it in a canal).
But what you may not know is that upgrading to the yellow, personal OV card can get you loads of extra perks.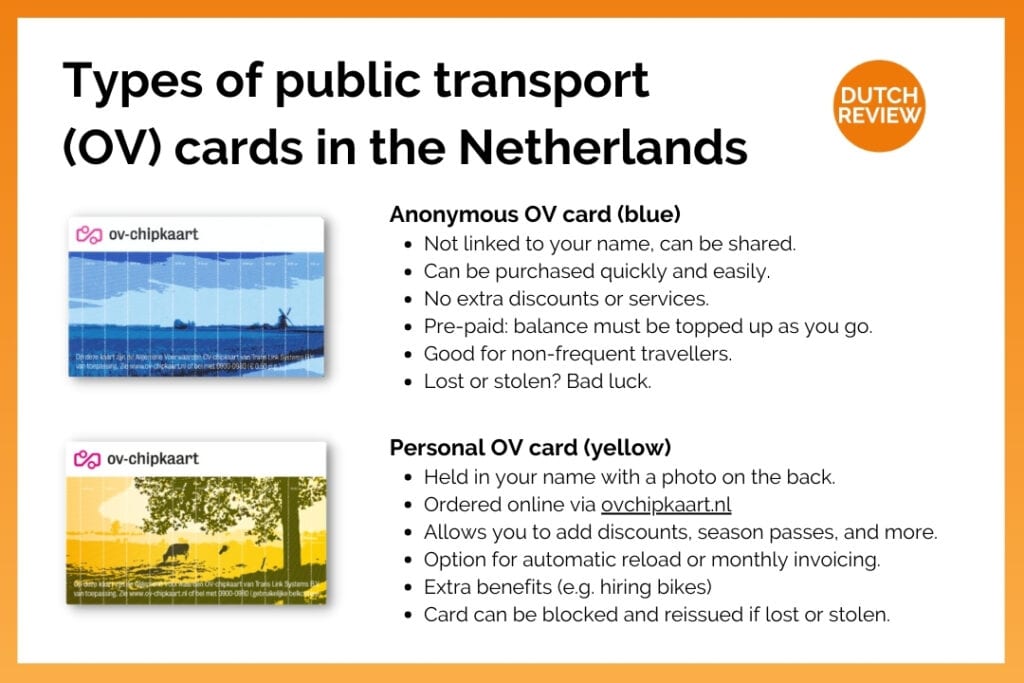 The process of getting a personal OV chip card is only a little bit more labour-intensive than the anonymous OV card. You'd have to register for one on the OV-chipkaart website.
On the bright side, it gives you loads of benefits. Here are just a few:
7. Save a stack of cash using subscription discounts
Whoever you are, with a personal OV chip card, you can get a subscription that gives you huge discounts on travel.
Depending on your choice, you can enjoy unlimited weekend travel, 40% off all off-peak travel (that's pretty much any time except rush hour), unlimited travel all month long — or a range of other discounts depending on your situation. What a korting! 💰
READ MORE | Getting a cheap Dutch train ticket: 7 tips for the best deals
6. Bring your friends along for cheap with group discounts
Want to share your discount with a friend? Samenreiskorting is a combined travel discount.
If your friend only has the blue OV card, but you're blessed with a personal OV card and a subscription, your friend can load on the samenreiskorting at the station and enjoy 40% off their ticket too. Now there's no excuse for your friends to bail on day trips!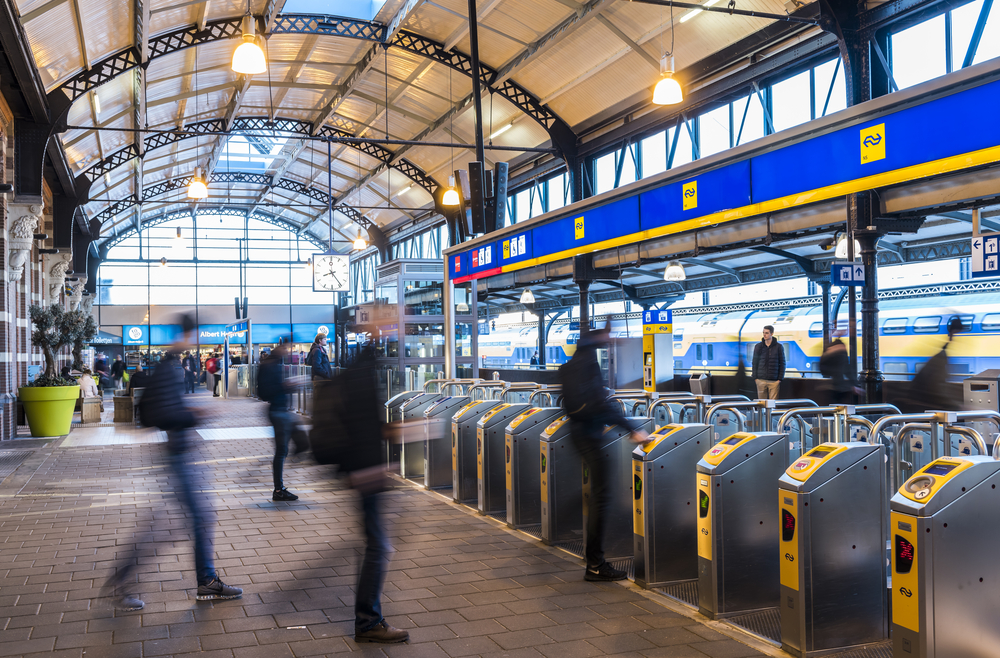 5. Never have a low balance
Hit that snooze button because you can save precious minutes queueing to reload money on your anonymous card. You can choose to link your personal OV chip card directly to your Dutch bank account.
Then, there are a couple of ways you can choose to pay your NS balance for your personal card:
Receive an invoice at the end of each month, which is taken out automatically by direct debit, OR
Set the OV card to automatically top up at €10, €20 — €50 if you're a baller 💰
4. Use it all across the Netherlands
Is it a bird? Is it a plane? Is it a bike whirling past you at record speed? You can use the OV chip card for any mode of Dutch public transport.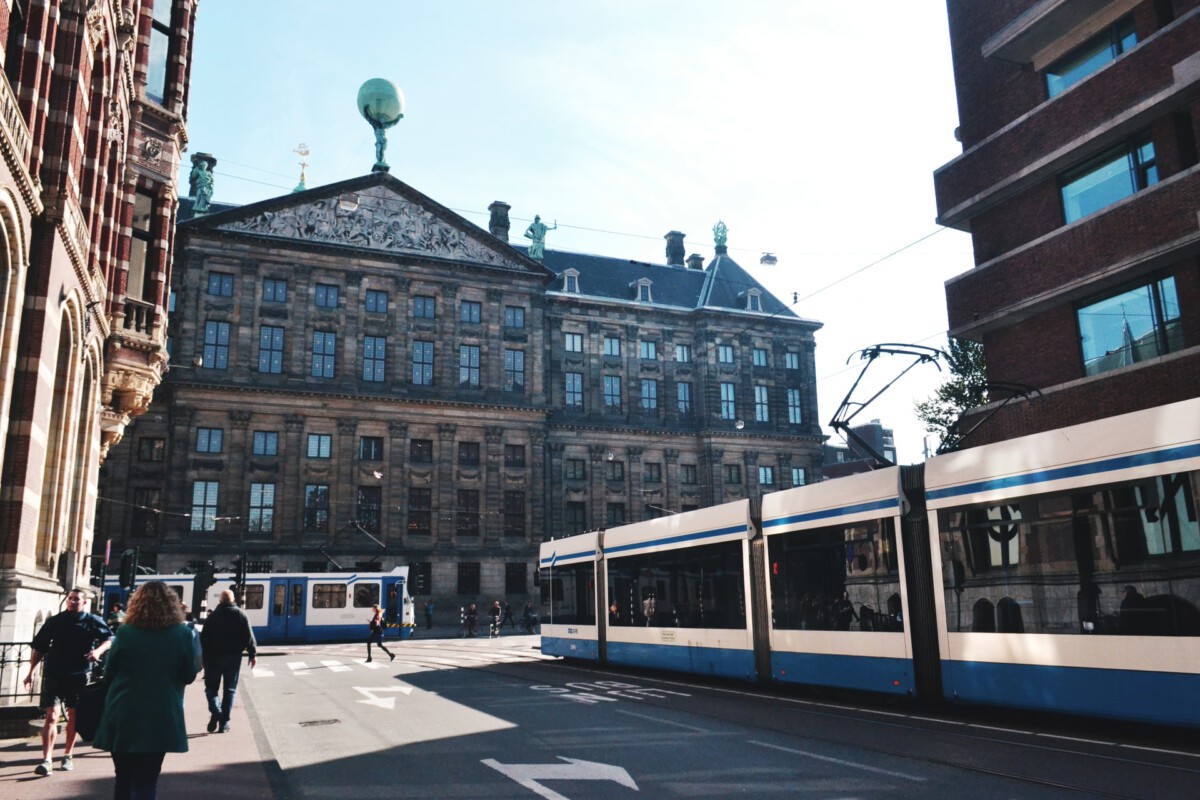 Hop on a bus, train, or tram anywhere in the Netherlands. It gives you a great excuse to go and check out sustainable art installations in Rotterdam or the unbelievably scenic city of Delft. You can even find your sea legs and jump aboard a ferry!
Alright, technically this can all be done using a blue OV card too, but not only do you miss having a card with your very own face on it, but you'll also miss out on all those great discounts. And, perhaps even better, armed with a personal OV card in those cities you can…
3. Cycle the streets on an OV bike
The personal OV card's use isn't limited to public transport, so explore a city like a true native by hiring out an OV bike. You can hire a bike for €3 for 24 hours, which is WAY cheaper than any bike shop.
Just grab a bike at the train station, cycle to your heart's content, and return it to the same station you picked it up from (or a different one for an additional fee). It's as simple as that.
READ MORE | The complete guide to public transport in the Netherlands
On top of that, you can even hire an additional bike on your personal OV card — perfect if your friends or family are coming for a visit.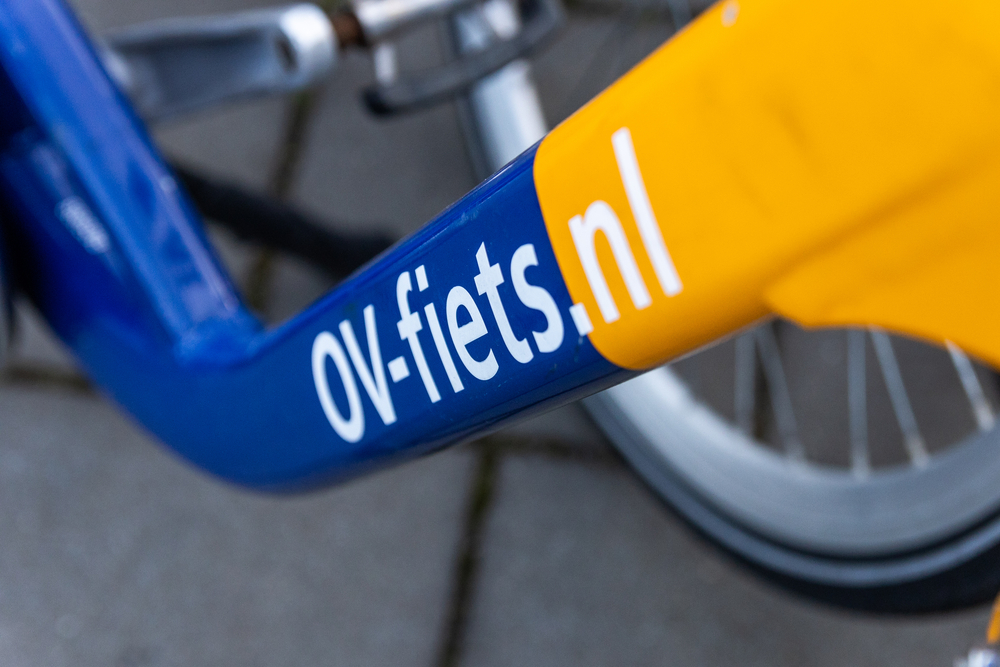 2. Stow your personal bike securely (for free!)
Want to store your bike safely and pick it up at 2 AM after a biertje or two? The NS bike-storage facilities let you do just that.
Fietsenstallingen (bike parking) can be found at most train stations in the Netherlands. With a personal OV chip card, you can store your bike for free for up to 24 hours at many stations.
You can also pay to leave it there for longer if you're visiting a friend for a few days (or a week) — just pay at the desk on the way out.
All you need to do to use this service is walk your bike in, scan your OV card, and choose a bike rack. When you come back, grab your bike, scan your card on the way out, and voila! You can also use an anonymous OV card for this, but you'll need to pay as you go.
1. Take a jaunt through the station — just because!
Here's a conundrum: you want to wave goodbye to your sweetheart as their train pulls away, but you don't have the minimum balance of €20 on your anonymous OV card you need to get past the gate.
Well, with a personal OV chip card with a season ticket, you can check in and out freely and wander beyond the turnstile — as long as you check out at the same station within 60 minutes of checking in, of course!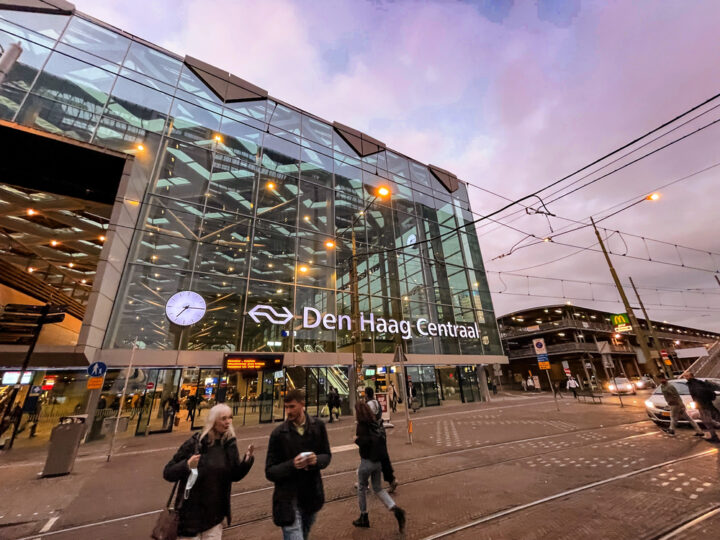 ---
Saving money, borrowing bikes, storing your bike for free — there are a lot of reasons to opt for the personal OV chip card.
The €7.50 pays for itself pretty quickly, but if the discounts aren't enough to get your heart racing, the OV bikes will really do the trick!
What do you think about the personal OV chip card? Worth the investment? Tell us what you think in the comments!
Editor's Note: This article was originally published in February 2021 and was fully updated in December 2022 for your reading pleasure.