The Netherlands: farming for the future
The US is the biggest agriculture exporter in the world, but which nation follows them in second place? Thanks to decades of innovation and hard work, it's the Netherlands! Farming without unnecessary waste, toxins and with conscious anticipation of our changing planet, the Dutch make farming in 2019 feel like farming in 3019.
Dutch agriculture is a major player globally and it is currently the biggest exporter of agricultural goods after the United States. How did such a small country end up being such a top dog when it comes to exporting?
Obviously, we need to have a good look at how the Dutch ended up being the second largest (agricultural) food exporter in the world.
Here are five ways the Dutch are farming for the future:
#1 The Agriculture industry is expanding in the Netherlands
We were all aware that the industry was expanding when Minister Schouten presented her published version of circular agriculture during Berlin's international trade show "Green Week" in late January. The industry that brought home nearly 92 billion euros was definitely something to show off.
Dutch agriculture rose 7% in value between 2016 and 2017, that means 5.5 billion euros extra to the economy. Wageningen University is ranked as the top agricultural university in the world for the third year in a row (according to The National Taiwan Ranking of over 300 universities on scientific and research excellence). And you might have already seen one of these videos in which the Dutch prowess on agriculture, food exporting and innovation was shown:
So as you can see, agricultural export is big in the Netherlands. But one is left to wonder how such a small country, when it comes to landmass and surface, can be such a top-dog when it comes to exporting agricultural products and food.
#2 Dutch agriculture by the numbers
First, let's look at the numbers of food exports – where is it all going? Well,
Germany comes out on top. The next biggest exports are to Belgium, the UK, and France. Fruit and vegetables are the most popular Dutch products in foreign markets, accounting for over 13% of total exports in 2017. Meat accounts for nearly 12% of exports, while ornamental plants, dairy products, and eggs each account for another 10%. So, what does this mean for the economy? Well, agricultural exports generated a whopping € 45 billion for the Dutch economy last year.
The minister for agriculture, nature and food quality, Carola Schouten, recently addressed the fact that Dutch agriculture was valued at over 90 billion euros. When asked what matters most in agriculture she said that "global issues vis-à-vis growing demand for food and our responsibility for the landscape, biodiversity and climate change". In short, it's a lot of €€€, but the Dutch are also heavily influencing the agri-exporting game when it comes to these changing circumstances.
The Dutch #agricultural sector is making great strides when it comes to the #food of the future – #technology that isn't likely to stay in the Netherlands but could instead help the world feed itself. (Via @ozy and @HaroenPrilly) (Photo: @lulafoto) https://t.co/LiNyl7wTz3 pic.twitter.com/hPk6I2oDy4

— Hollandtrade (@hollandtrade) 20 februari 2019
#3 High-value agriculture exports
As they say, if you're good at something never do it for free, in this case, the Dutch are exceptional and they price their goods relative to the quality. So how much does the Netherlands make per sector?
The Netherlands earns most from horticulture (€ 6.0 billion), dairy and eggs (€ 4.7 billion), meat (€ 4.1 billion) and vegetables (€ 3.8 billion). Preparations containing cereals, flour and milk, drinks, fruit, live animals and fish and seafood also yielded billions of euros for the Dutch economy.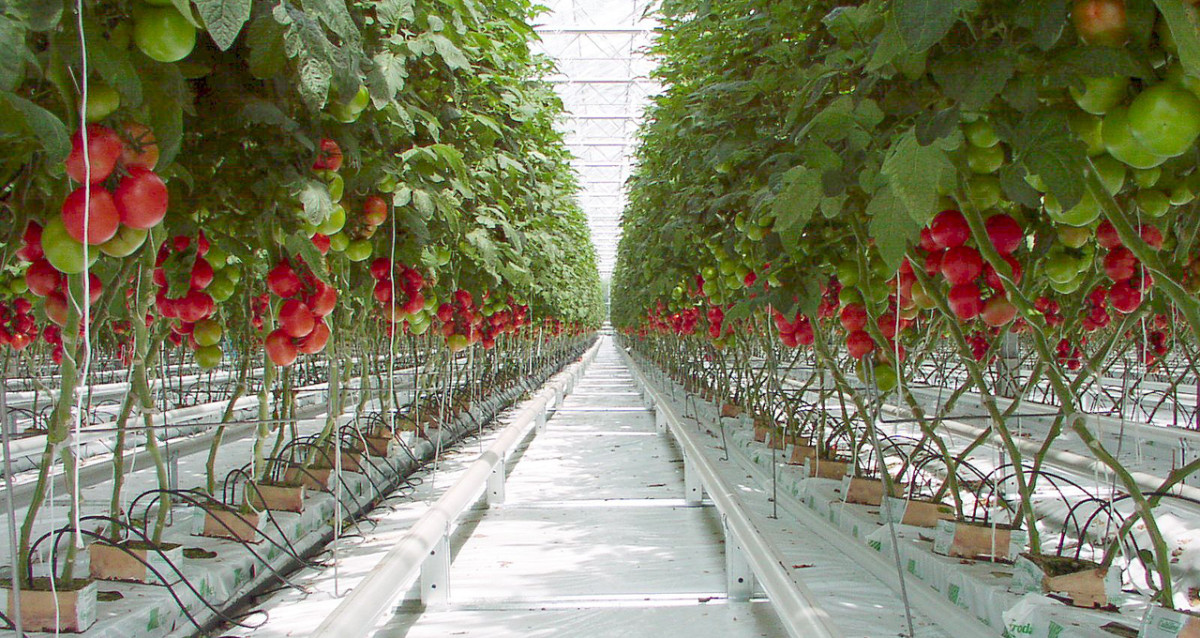 It's fair to say that the Netherlands, a trade economy and it's heart, also knows a thing or two about getting the right price for their products.
#4 Dutch Innovation: Truly Farming for the future
Farming innovation in the Netherlands
Innovation as a whole has impacted the Netherlands massively over the years and it has really helped to drive more modernised farming methods. In short, over time the Netherlands really will be farming for the future. The proof is in all those stats.
The R&D (research and development) expenditure of Dutch companies (that have over 10 employees) increased by nearly 11%. Companies in the agricultural sector grew by around 19% (from € 728 million to € 864 million) marking a huge boost in productivity.
"Gives us some epic farming innovations DutchReview!" 
But how exactly are the Netherlands being innovative when it comes to farming I hear you ask?
#1 Dutch sustainable bananas from greenhouses
Well, the University of Wageningen even grew their first crop of bananas using an alternative soil composite made of coco peat and rock wool. The process ensures that any fungus making its way into the product through bad soil is eradicated and that's pretty damn innovative.
#2 Using food waste to feed farm animals
Also, naturally, with demand for meat comes the constant need to feed your livestock. Dutch company Nijsen/Granico, based in Veulen, rejects the idea that there is not enough food in the world to feed their livestock. they produce about 90,000 tons of animal feed a year entirely from discarded foodstuffs. Famers in the Netherlands have already solved feeding cattle long-term, it would be easier to count the number of things the Dutch can't innovate.
Using food for feed: Dutch agro-food company @NijsenGranico uses food waste to make animal feed in a bid to drastically curb #foodwaste and ensure #agriculture's long-term #sustainability. (Via @FarmersWeeklySA) (Photo: Gerhard Uys) https://t.co/Dz2wpCYrsQ pic.twitter.com/0WEy2FuzuZ

— Hollandtrade (@hollandtrade) 29 januari 2019
#3 The floating farm in Rotterdam
Just last year we wrote about Rotterdam's new "floating farm". The entire farm will be sustainable, feeding their cows with leftovers from local restaurants, collected by electric powered trucks from GroenCollect. The remaining feed will be from home-grown duckweed.
Even the cow manure is collected and sold, making the floating farm perfectly sustainable. Years of refining and improving farming methods and limiting waste have ensured Dutch dominance in the agriculture sector.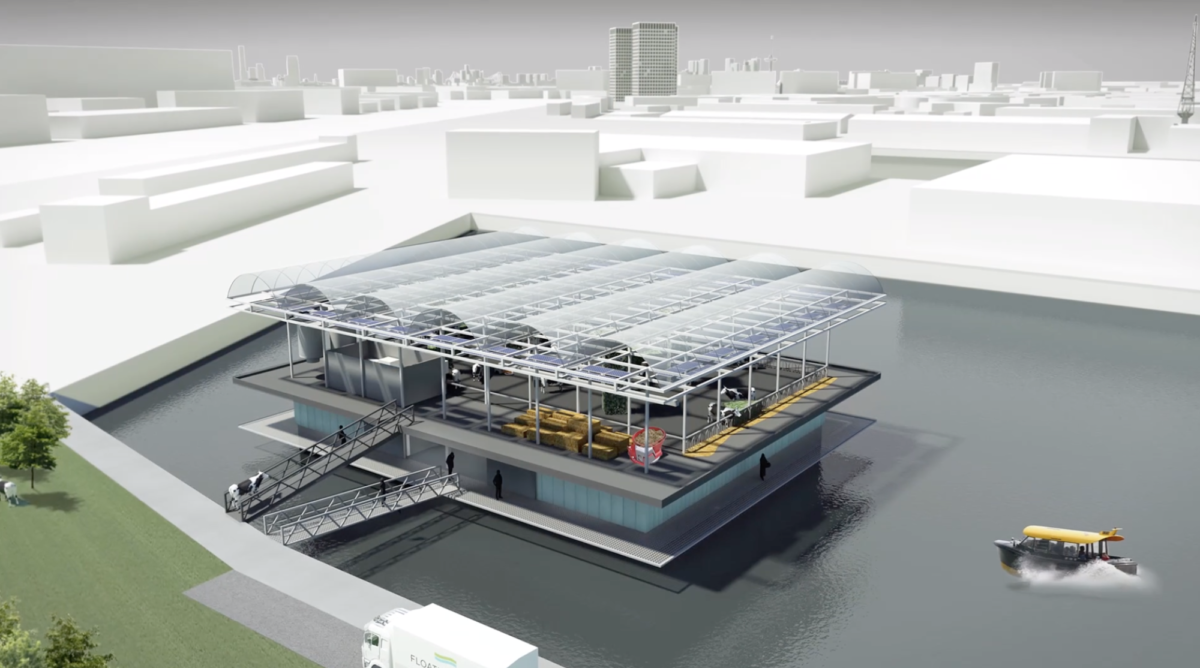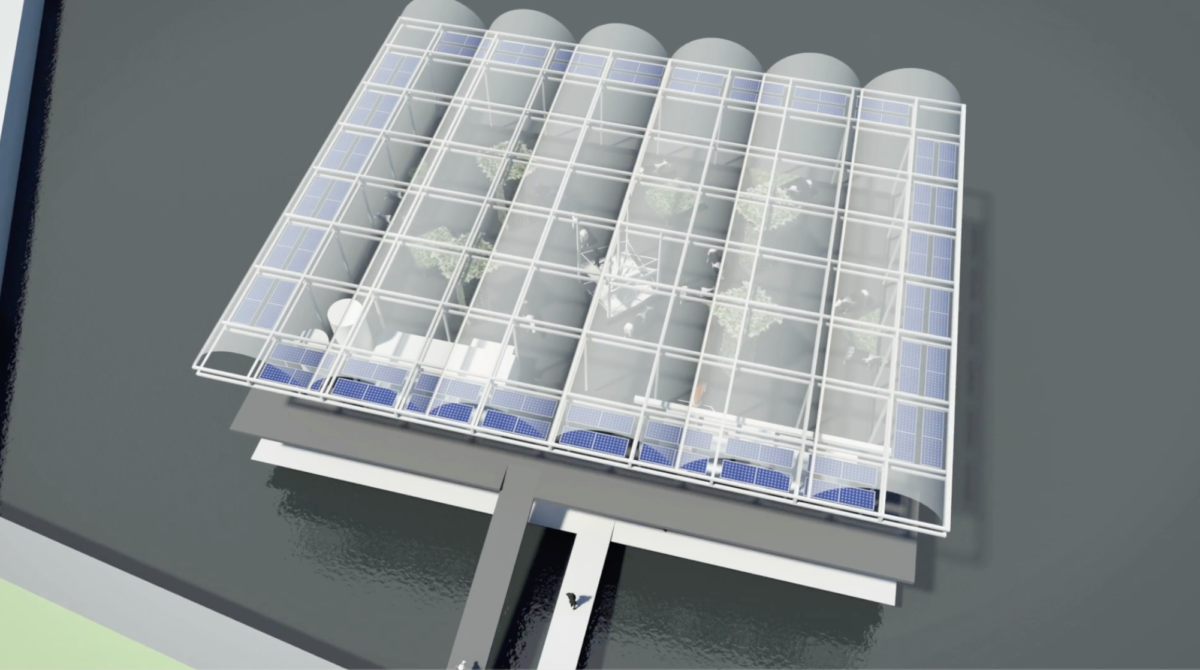 Here are some other nice Dutch innovations to have a look at:
#5 How the Dutch might just help the world feed itself
The Dutch made an oath almost twenty years ago that goes a little like this: "producing twice as much food using half as many resources". Since the turn of the century, many farmers have reduced dependence on water for key crops by as much as 90 percent.
Dutch farmers have also almost completely eliminated the use of chemical pesticides in greenhouses. What about organic milk, you ask? Well for ten years now, Dutch poultry and livestock producers have cut their use of antibiotics by 60 percent. Impressive.
By 2050 there are expected to be 9 billion people on Earth. Numbers like these shake the agricultural supply chain. It's will be a make or break moment in human history unless many more farms adopt circular practices.
With this in mind, we can sleep sound knowing that the top five agri-food companies in the world all have R&D labs in the Netherlands. This will help them research sustainability and implement it internationally in the future. Yet again the Dutch are helping the world become a more sustainable place. There's no telling what other amazing innovative techniques that will come up with over the years!
Feeling optimistic? You should, the Netherlands is lush and very farmable, plant life and vegetation are still readily available in huge proportions, with 6.7 billion euros worth of vegetables exported from the Netherlands last year. The grass is truly greener where you water it. 
Impressed with Dutch agriculture? Us too! Leave a comment down below