Planning a vacation for the whole family can be daunting. It's not easy to plan activities that simultaneously please kids, teens, and adults but fear not, we have comprised a few suggestions for good old family fun in the Netherlands.
The Netherlands is a family-friendly destination that appeals to all ages. Amsterdam alone holds over 300 festivals. Many of these are family events good for young children, and several are held year-round.
It is easier to travel in summer as endless green spaces, parks, windmills and canals provide easy entertainment and relaxation for families. However, during the winter, these spaces transform into different forms of entertainment such as ice-skating rinks and carnivals that pop up in many Dutch cities and towns. 
To make the trip memorable for everyone in your family, planning ahead is critical. You could even research a cruise to Europe in 2020 on your way to the Netherlands to see more destinations along the way.
Definitely-not-boring museum visits
The Netherlands is well-known for its many museums, and most of them offer children's tours. In Amsterdam alone, there are already a handful of museums your kids can enjoy.
The Rijksmuseum offers daily kids tours that let children explore the museum's treasures. It houses over 7500 masterpieces, holding art pieces from local maestros like Van Gogh and Vermeer.
What kid doesn't love dinosaurs? The Naturalis Biodiversity Center in Leiden is dedicated to keeping a record of all natural life on Earth. They want to preserve the knowledge of biodiversity and nature for everyone to enjoy. After you're done, wander over to the De Valk Windmill Museum which is one of the last remaining windmills from the 19th century and provides gorgeous views over the city.
Visit NEMO, a 5-story science museum that is bound to provide hours of entertainment and knowledge. It boasts a wide variety of interactive exhibits that will entertain young and old, all while teaching valuable lessons about science, technology, and their importance in everyday life. Or, for some jaw-dropping art designed to expire, head over to Moco Museum.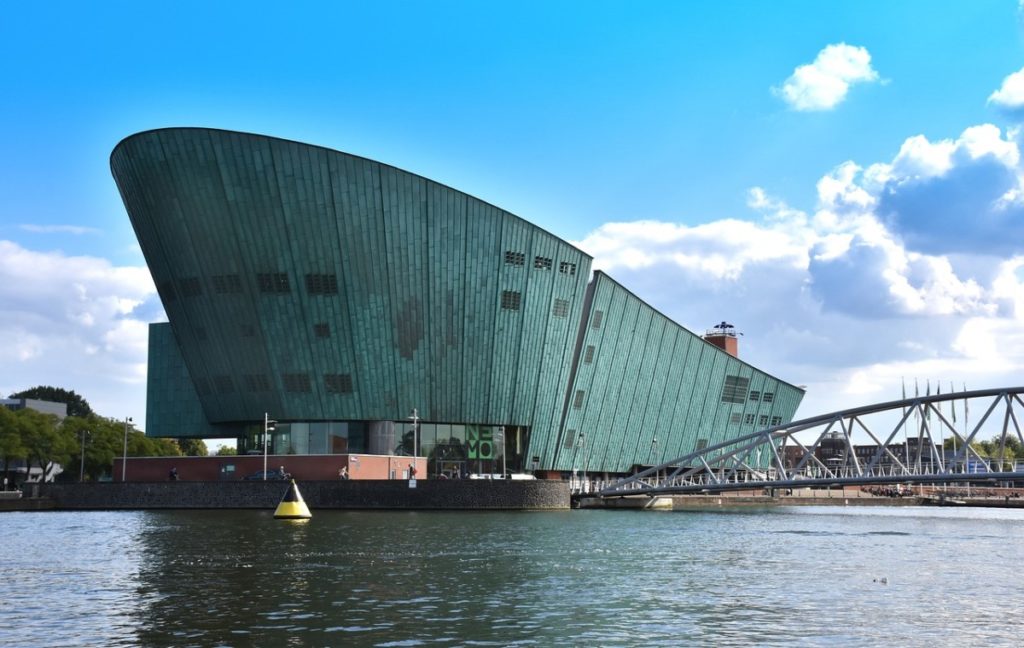 While you're in the area, you can also discover the Tropenmuseum and Amsterdam Tulip Museum respectively.
Turn the pages of history
For a bit of Dutch history, visit the historic Zaanse Schans. This small neighbourhood north of Amsterdam is home to heritage museums and historic houses. Your kids will also be amazed to discover ancient windmills still in operation today.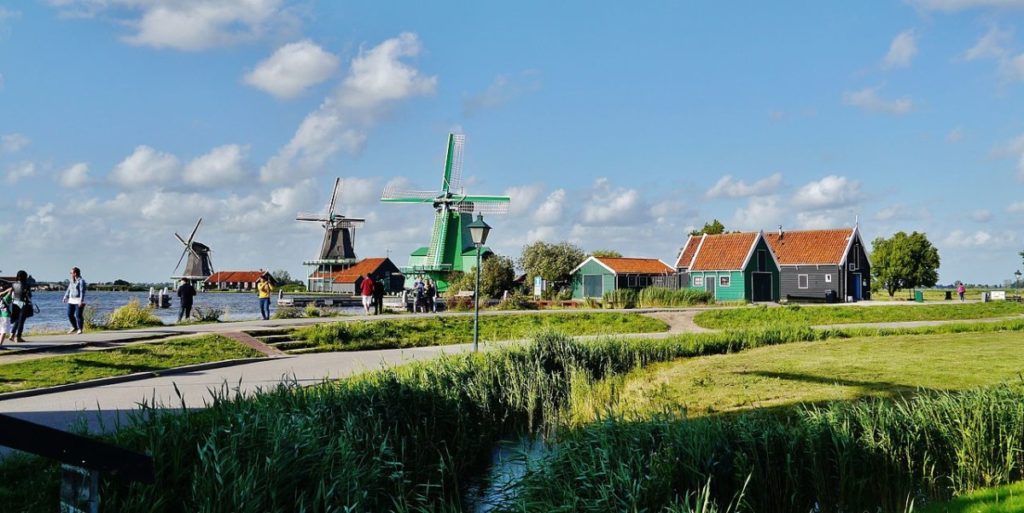 You can also go to Delft and be transported back to the 17th century. It's as if time stopped for this place, giving visitors the same atmosphere as when Vermeer himself lived and worked there.
Nature trips and camping trails
Aquatic theme parks, beach camping sites, wild safari adventures—there are so many things for nature lovers. With over 180 miles of coastline, the Netherlands has a lot of sandy beaches and pristine waters to enjoy.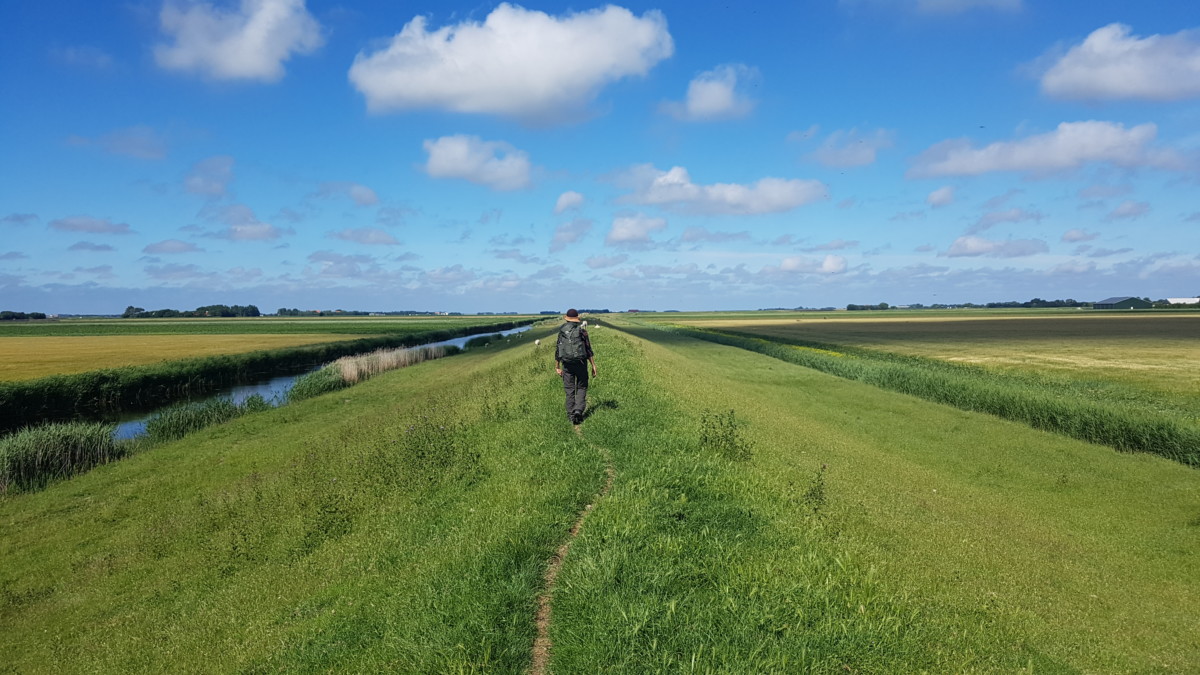 It's also home to Europe's largest marine mammal theme park: the Dolfinarium. Other places where you can view marine life include Natuurcentrum Ameland and Fort Kijkduin.
If you're going in spring, go for a scenic bike tour with self-guided routes going to the tulip fields. Most bike rental shops have kid-sized bikes and trailers for younger children. If camping is your thing, you can also check out the Frisian Islands.
Other Sights to See
Some vacations won't be complete without a trip to a theme park, and the Efteling Theme Park in Kaatsheuvel is a great choice. Its fairytale vibe will enchant children, while older ones will have the time of their lives riding crazy rollercoasters. Two other attractions also show the Netherlands entirely in miniature: outdoors at Madurodam and indoors at Miniworld Rotterdam. To let the kids run off some excess energy, a trip to Play-In Utrecht will give them memories to remember!
The Netherlands is an all-year-round affair so you'll never run out of things to do with your family in The Netherlands. Be sure to pack light for a hassle-free vacation and take advantage of the many attractions tailored to or specifically designed for younger visitors.
Any activities we have missed that are perfect for family fun? Let us know in the comment section!