Dating a Dutchman, watch out, they'll get you! 
Are you single, lonely and wondering where Mr. Right is? Are you continually swiping through Tinder and gasping, thinking, where is he? Then look no further because dating a Dutchman could be just the thing you are looking for!
I am no stranger of the Dutchman, he found me in Australia during his world travel and swept me off my feet. Before I knew it, I was booking flights to The Netherlands, never to return to my home country. I had no idea what I was doing, but I knew I was completely in love with a Dutchman.
I am not the only one, there are many others out there (foreigners) who have had their hearts stolen by the Dutchman. They have also found themselves living in this country of clogs and cheese, suddenly receiving 3 kisses left, right and left (or is it right, left and right?!). The Dutchman is traveling the world and stealing hearts, drawing us in with their charm. If you run into a Dutchman, watch out, you too could be living in The Netherlands soon!
Being with a Dutchman is wonderful for so many reasons, but here are some that I think are worth mentioning. So here are 13 reasons why I think dating a Dutchman is a good choice.
Oh, and if you're interested in learning some Dutch pick-up lines, then watch our video!
#1 The perks of dating a Dutchman: They are tall
Dutchmen are considered some of the tallest men in the world, great! This brings all sorts of advantages, like when you need something up high, a Dutchman will be able to get it for you, no worries! Think about the gene pool, it means you could have tall children, tall children could mean children that become models, worth some consideration!
#2 Dutchmen are good looking (yes I'm saying it!)
Maybe it is not important to you, but I do prefer a man who looks good and takes good care of himself and Dutchmen certainly do! Dutchmen could be referred to as a bit 'metro' as they take pride in their appearance. They are groomed and keep up with fashion trends, looking classy with crisp fresh clothing. Don't be surprised if you find your Dutchman with a hairdryer in his bathroom. The Dutchman does what he needs to keep himself looking tip top.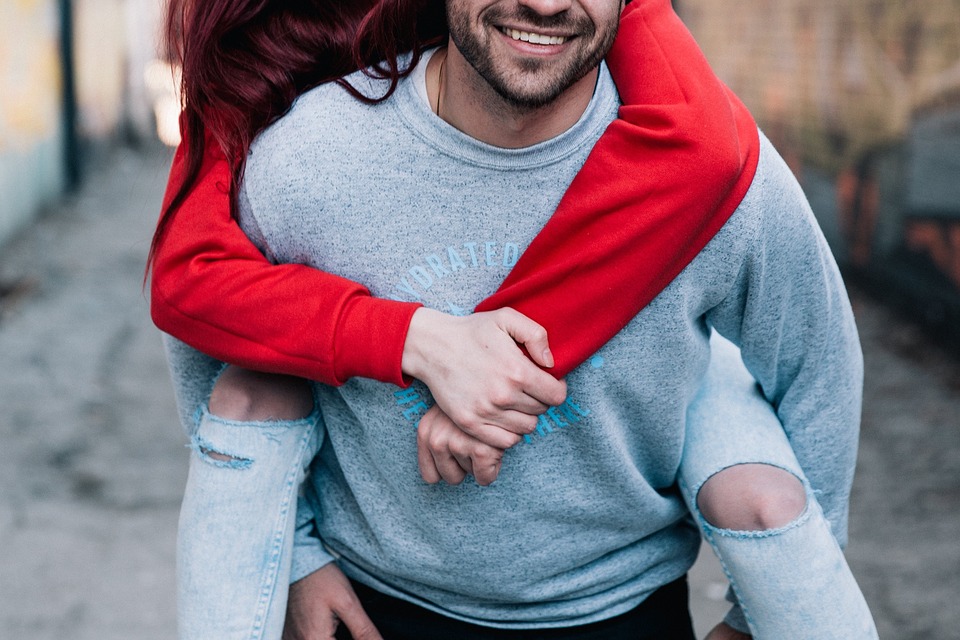 #3 Deep Fry is a Dutchman's specialty: Therefore, he won't judge you for indulging in this guilty pleasure
Oh yes, you are reading correctly! This is amazing right?! Deep fry food is a big part of the Dutch culture so with all the bike riding, the Dutchman will introduce deep fry like it is a normal part of life, no worries, eat away! Deep fry Sunday is a thing in my house and yes, please coat those fries in as much sauce as possible, that is no problem with no judgment from your Dutchman!
#4 Dutchmen are built tough: They have strong bones and teeth
Dutchmen are raised eating a ton of dairy which means they must have strong bones and teeth, right?! I am talking cheese, cheese and more cheese. Milk and more milk, milk for breakfast, lunch and maybe dinner? Yogurt is a big hit too and also a substance the Dutch called 'vla' which is just custard right? This is all important because it means your future children together will also have strong bones and teeth!
#5 Dating a Dutchman means you will never have to worry about finances
It is true, a Dutchman is always aware of his finances and he will keep you updated always about where you stand financially. So, you will have one less thing to worry about!
#6 Date a Dutchman for the ultimate outcome: Marry him and you could take on his (cool) last name
Dutchmen have all sorts of last names, but if you are lucky like me, I have adopted a two-name surname- van Engelen. Which when translated into English means 'From Angels'. Am I lucky or what? There are many others, so keep your eyes peeled and ask for the English translation of their name. For example; Mevrouw van Leeuwen (Mrs, From Lions) or Mevrouw van Boven (Mrs, From Above)!
#7 Dutchmen are PROUD!
Yes, Dutchmen are super proud of their country and so they should be. When you are with a Dutchman, he will ensure he tells you everything the Dutch do, have done or are doing. Such as the Dutch waterways, countries the Dutch have discovered, manmade land and the list goes on. Basically, you learn a lot about Dutch history (Dutch everything) from being with a Dutchman, good for those pub quizzes you may attend in the future!
#8 Dutchmen are romantic and will (probably) take you on picnics
Yes, it is true! Dutchmen do picnics. My Dutchman had me at 'I'm taking you on a picnic' When he opened that cold bottle of light pink wine and told me that it was from Provence in Southern France, I was his (forever). Imagine this while being surrounded by tulips somewhere in the Dutch meadows- the best!
#9 Dutchmen will never forget your date
Dutchmen are sensational with their agenda's, so you don't have to worry that he will ever miss your date together, but you may need to plan it well in advance. Dutchmen could be booked up to at least six weeks in advance, so get in early and make sure you're the one filling up his agenda!
#10 Dating a Dutchman in the 21st century: You will feel equal
Dutchmen are modern, taking a modern approach to relationships. This means he won't have a problem letting you pay the bill. If you want to concentrate on building your career, no worries. Or if you want to have a fabulous night out without him, that is also no problem. A Dutchman will make you will feel equal in your relationship in every way!
#11 Dutchmen wear clogs, that's sexy!
It is true, and I am not talking traditional wooden clogs, but a modern version of the clog. He might wear them while taking out the trash or perhaps while he is doing a bit of gardening. It doesn't matter, a Dutchman in clogs, now that's sexy!
#12 Dutchmen will make you pancakes – with CHEESE!
Think about how good pancakes are already, but what about with cheese as well? That is how the Dutch eat their pancakes and if you are lucky your Dutchman may make you this Dutch delight. If he isn't a cook, he is sure to take you to a pancake restaurant, usually found deep in the depths of the Dutch forests, how romantic!
#13 Dutchmen say what is on their minds: You will always know where you stand with him
Here is that Dutch directness again! Dutchmen will tell you like it is which means no second guessing. This is so refreshing when you are in a relationship as you always know where you stand. For example, if your hair looks bad, he will tell you or if he doesn't like that dress you are wearing, he will let you know. If you look stunning, he will be sure to let you know too!
There they are, 13 reasons why a Dutchman is a good choice. I can highly recommend a Dutchman as I am living my happy ever after in The Netherlands. Good luck on finding a Dutchman, they really are charming, fine men! Or are you one of the lucky ones who has already snatched up a Dutchman?! Let us know what is your dating experience with Dutchmen!
Follow us on Facebook for more of this! Or join our super romantic DutchReview group to share your experiences/love/hate when it comes to dating a Dutchman 😉