So you've been in Holland for a while and keep hearing Dutch friends, co-workers and weird people at the bus stop talking about this mystery thing, Televisie. and all the magical things it does. You want in on this because, you want to be part of that amazing thing – Televisie!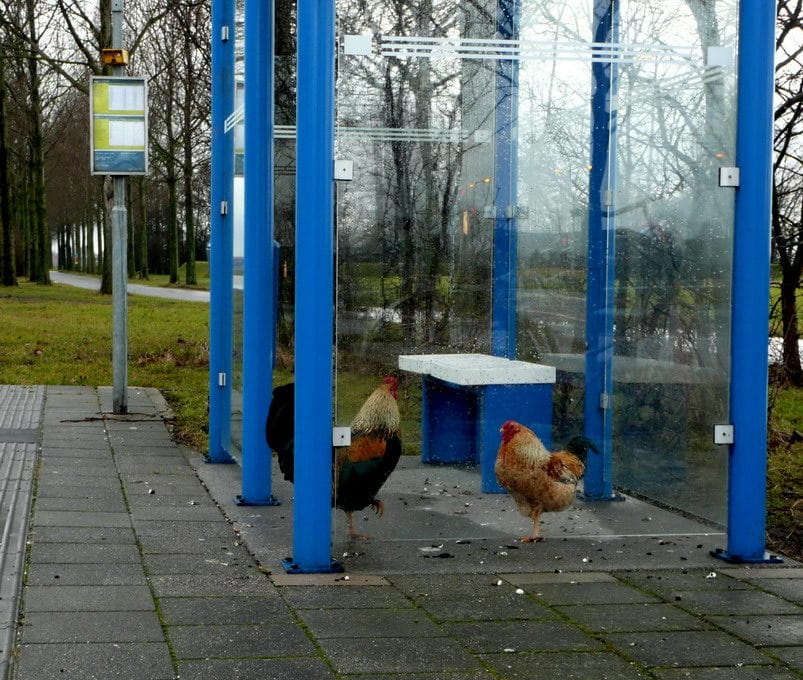 So what is Televisie and why should you watch Dutch TV?
If you haven't figured this out already, seek medical attention immediately, televisie means television. And I know how most of you cool Americans, cold Canadians, warm Australians and fuzzy Antarticans are all: "Whuttt? Why would I watch television!? So last quarter 2016! I only use Instagram to watch Kendall Jenner pluck her nether region, YouTube to watch tutorials on plucking and Facebook to share my Instagram!".
Okay, first of all – get out. Now that you're out – get in, it's cold. This is Holland after all.
Here's the thing, do you know why Dutch people speak such excellent English? Televisie!
Unlike the snooty Germans and haughty French we don't just dub over everything – we subtitle with passion and as a result have an eerie ability to mimic the English language.
It's a good thing, not just for us but also for you! Because you can watch your favorite shows in their native tongue and simultaneously start learning basic Dutch. It'll give you the chance to reminisce over Cornhole, Arkansas – or wherever you're from – and feel more at home in that weird country under the sea by looking into the local minds. Lets go through a quick set of networks – the biggest few and what's on offer.
NPO 1, 2 & 3
Public Channels have a reputation of being incredibly boring – but in the Netherlands this is much less the case, though they have a strongly informative character, they still draw the biggest crowds and are major entertainment players.
NPO channels don't feature a lot of "full-English" TV shows or movies, however most of the news and informative shows do heavily feature English-content with the hosts freely conversing in proper, high-level English with guests and experts. And because we don't dub, if you speak English you should be able to understand segments that relate to the English speaking world.
The most watched news show in the country is the NOS Journaal (8PM) and the informative show Nieuwsuur – the latter is complex, but sneak a peek once in a while. In the very least you can tell from footage and routine English-commentary what is keeping the Dutch busy.
But there's more! Sports! The Dutch are avid football-fans, as in soccer not "American Egg Ball", and it's a fantastic way to connect with your blind neighbor's guide dog, the girl on the poster at the bus stop or your sweaty colleague at work. NPO broadcasts a wide array of sports whether segments on the news or as part of the infamous "Studio Sport" with proper summaries and games/events in full. Believe me, everyone in the Netherlands has some sort of connection to sports, just say: "Did you see Studio Sport last night?" and be prepared to get married very soon. Or divorced, if already married, and then re-marry Dutch.
Of course, as silly as it sounds, kids shows like "Sesamstraat" (Sesame Street, duh) will help you understand basic Dutch. And recognizing colors.
If you'd like to see shows that keep the Dutch up at night, watch with or ask friends about "Boer Zoekt Vrouw" (Farmer seeks Wife), "De Wereld Draait Door" (The World Keeps Turning – not a soap!) or "De Rijdende Rechter" (The Travelling Judge), conversations guaranteed!
Even without cable subscription NPO is freely available and has a great online presence including a solid app! Google it! And then there's of course that free month of televisie watching with KPN PLAY
RTL 4, 5, 7, 8 & Z.
Irregular numbers and a letter? Why? Channel wars. RTL is the far out biggest commercial network on Dutch television and the first – channel numbers 1-to-3 were already associated with NPO so they picked 4. Then came RTL 5, and all of a sudden a pesky competitor showed up. Competitor SBS snagged "6" and so RTL skipped a number. And "Z" stands for "Zaken", Dutch for "Business".

RTL features a lot of Hollywood movies and series on RTL 5, 7 and 8, but also various series on RTL 4. However their strongest assets are shows like "Ik Hou Van Holland" (I love Holland), "Help! Mijn Man Is Een Klusser" (Help! My Husband's a DIY'er) and "RTL Late Night".
These shows are strongly Dutch, both by culture and language, however they are immensely popular and having at least some understanding of what they're about will probably help you connect much faster. Also, for as far as "Help! Mijn Man Is Een Klusser" goes – it's unhappy, slightly overweight, housewives living with their kids in a wreck of a home their husband once promised to fix but never did. The Dutch version of Denzel Washington, John Williams, comes to fix the place and the drama – how much do you really need to understand to enjoy drama? Just watch! So much crying…
RTL Z is for doing business, you don't need to speak Dutch, just read the stock exchange graphs. For anything else? Pass!
SBS 6, Net 5, Veronica & SBS 9
I like to call them "SBS Sex". Because it's trashy as sh#t. Really, SBS is often called the "Camping Channel of Holland", because every camper full of Holland's worst in France, Germany or Spain is blaring SBS 6 day and night. And everything, somehow, relates to sex. Chasing pedos (which isn't necessarily a bad thing), hot gossiping, documentaries and after 1AM – all sex-ads! Yum!
Want to see the dumbest news in the history of mankind? Look no further than "Hart van Nederland" (Heart of Holland). Are you in desperate need to know more about Hannie (49, single, not particularly attractive, weird accent even for Dutch) and how someone stole her goat? Well, are you in for a treat! On the upside the Dutch used in this show is of such a low level it may as well be grunting – which is understandable for even very basic speakers.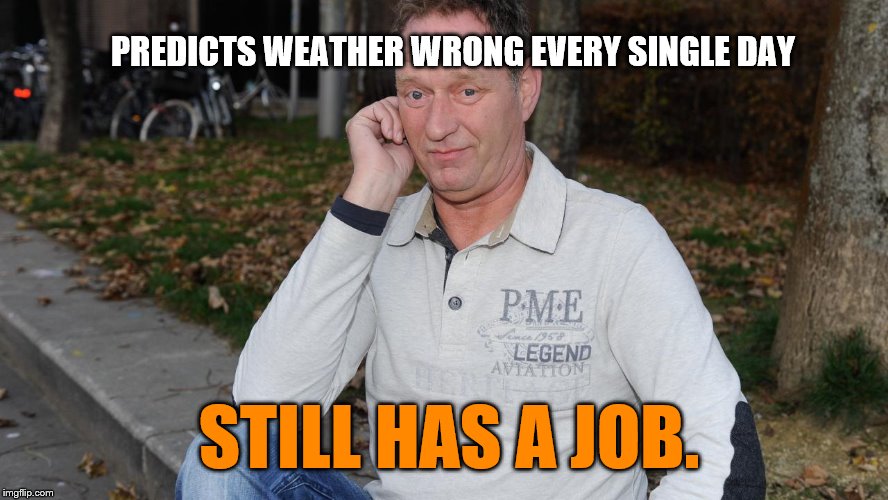 Also part of Team Clusterfart is Piet 'Frickin' Paulusma, who may or may not be fully mentally capable, and is the world's worst weatherman. He also ends every weather report with "Oat Moarn!" which is Frissian for: "F- You".
The only decent show on there is "Lachen om Home Video's" (our Funniest Home Videos) – aside from host Jochem van Gelder babbling before and after commercials all of it is in English! Including the hilarious, original video commentary!
Veronica is surprisingly decent – you like sitcoms? Watch Veronica after 6PM! The Big Bang Theory? Check! According to Jim? You got it! The list goes on! Unfortunately they have no problems airing episodes in non-chronological order or suddenly cutting off mid-season and starting a new show.
That said it's almost solely American movies and series and from 4AM till 6PM features Disney XD for your inner child.
Net 5 and SBS 9 focus on women, featuring many English-language movies and series that'll tickle your uterus or, for guys, let you get lucky tonight if you don't rip out our eyeballs first. Soul destroying main films usually start at 8:30PM on Dutch television.
In conclusion
Before you run to your television, never to leave again – thanks for tuning in, I hope this gave you some sort of picture of what to watch and expect from Dutch TV. Come on, you know you're curious!
Oh, and if you want to watch Televisie for free, check this one out