It's been a hot minute since I left Amsterdam for Brussels (six years already), but something about the Dutch capital keeps pulling me back like a big orange bungee cord.
Whatever else I plan, barely a year goes by when I don't hop over the border to visit the noorderburen.
It seems you can take the man out of Amsterdam, but you can't take Amsterdam out of the man! Even those who move further away from Amsterdam have a habit of coming back.
Is it the stroopwafels that we can't live without? Or the chill vibes, the quaint houses, the poffertjes and the bicycles?
Here are my top five things about Amsterdam that will never get old – and five reasons why I'll keep visiting the Dutch capital for years to come.
READ MORE | 33 best things to do in Amsterdam in 2022
1. Those classy canals
You don't know what you've got till it's gone! And you don't think how rare it is to have so much water in the city centre until you move somewhere without canals.
A pedestrianised avenue or a multi-lane motorway might be practical in their own way, but they just don't have the same charm as the view down the Reguliersgracht.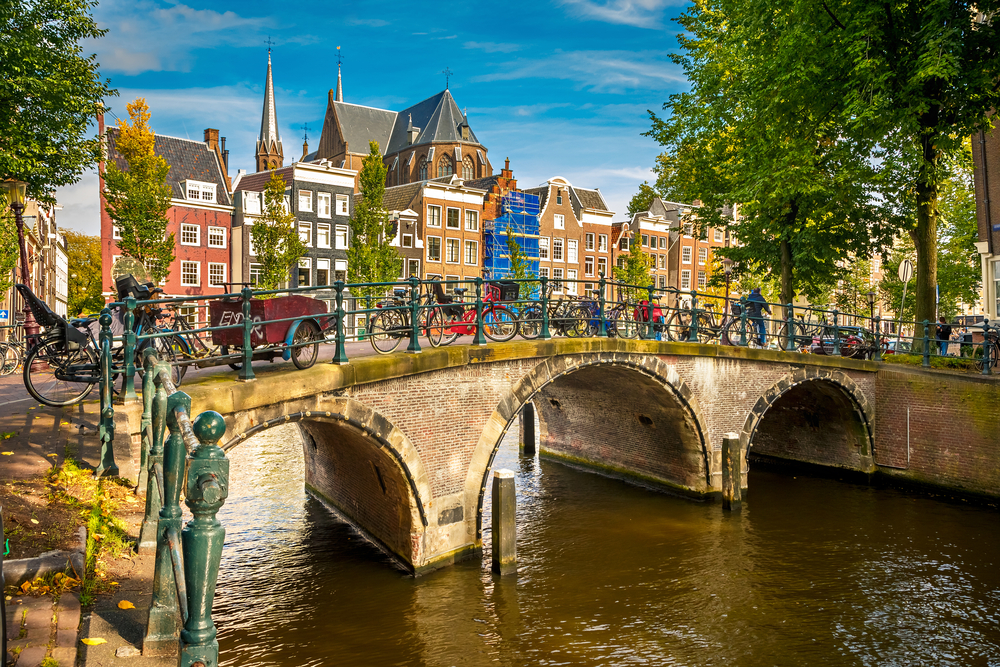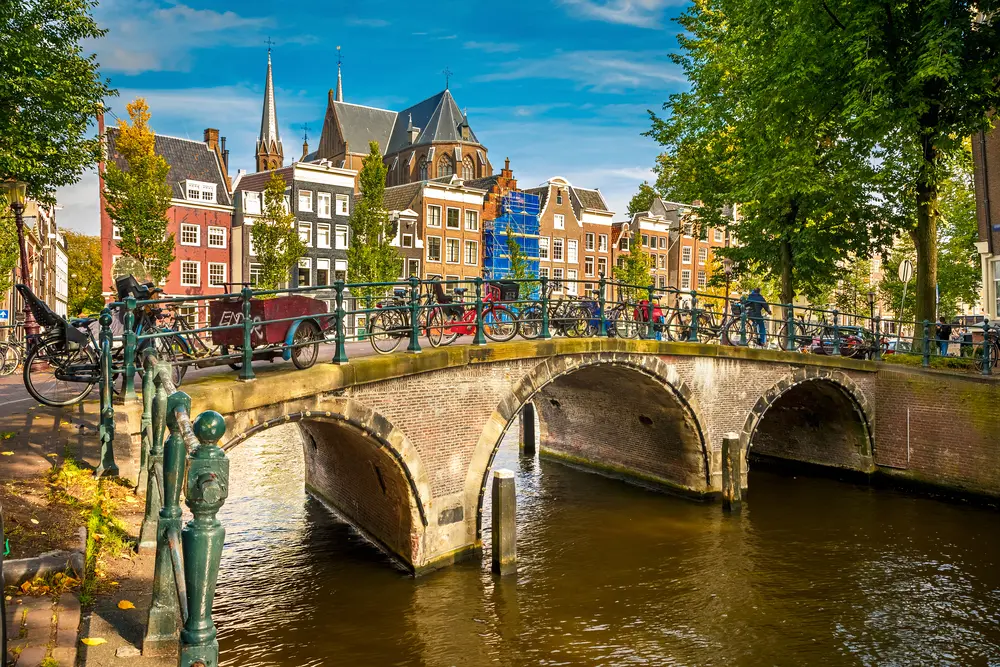 Who can forget the sight of those bridges lit up at night, or the autumn leaves reflected on the waters or the pure fun of renting a boat and puttering down the canals with friends on a summer's day?
With canals like these, you just know you're in Amsterdam, and you can't beat them.
2. The small (but delicious) Dutch biertjes
What better way to admire the canals than with a glass or two of Amsterdam's finest? Whether Amstel, Grolsch or Heineken, nothing beats a vaasje in one of the Dutch capital's many pubs, bars and bruin cafés.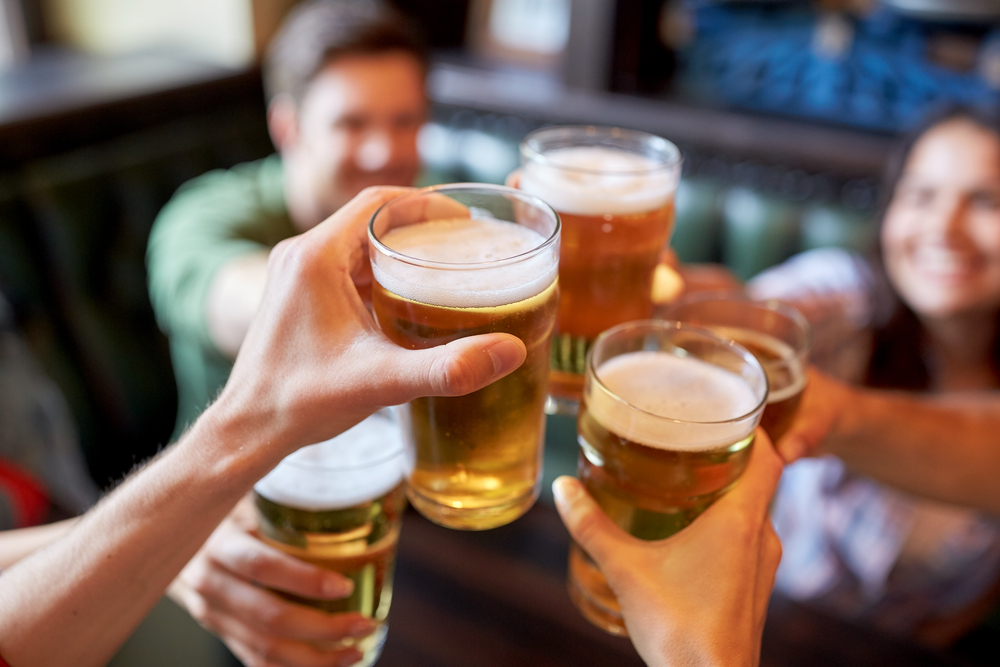 The one-litre Steins of Munich or the 8% goblets of Belgium are all great in their own way, but in Amsterdam just do as the Dutch do: order a series of small beers and shout proost!
And then there are the Dutch bar snacks: kroketten, bitterballen, kaas… Nothing helps a biertje slip down like a plate of cheese cubes and mustard. Hard to find elsewhere, but available just about everywhere in the Netherlands!
3. Plenty of gezellige cafés
And who could forget the cafés themselves? Amsterdam boasts some of the best spots for a casual after-work borrel, from the chic and spacious Café de Jaren on Nieuwe Doelenstraat, to the chilled and cosy Café Kale on Weteringschans, to one of Amsterdam's oldest bars, Café Hoppe on Spui.
Hannekes Boom is also great for an after-work drink that lasts long into the evening, or there's my own personal favourite: Café Van Zuylen on the Singel canal.
Check it out in summer when the terrace stretches out onto the bridge, or sit inside and let time lose all meaning as you sip the foam from your next beer and crunch into your next plate of piping-hot bitterballen.
4. The unique language
After six years in Belgium, your ear attunes pretty well to the soft Flemish 'g'. But there's something so satisfying about how the full, gravelly, guttural Dutch 'GGG' just clears the throat.
Still, even if you don't speak a word of Dutch (which I didn't back in the day), the mere sound of the language is a huge part of the city's character, and one of the first things that welcome you back.
READ MORE | How to learn Dutch: the ultimate guide (by people who learned!)
Call me a language nerd, but the double oo and aa and uu just look cool and exotic. Even now, hearing Dutch is one of those irresistible triggers that has me thinking 'it's time I went to Amsterdam again…'
5. The stunning art
Amsterdam boasts some incredible museums and galleries. Even without going inside, the Rijksmuseum is enough to take your breath away. But enter its stately walls, and you'll be blown away by what's inside.
Discover who Amsterdam's streets and squares are named after by gazing at paintings by Albert Cuyp and Jacob van Ruisdael. And of course, who could forget Rembrandt's Night Watch, which has to be seen to be believed?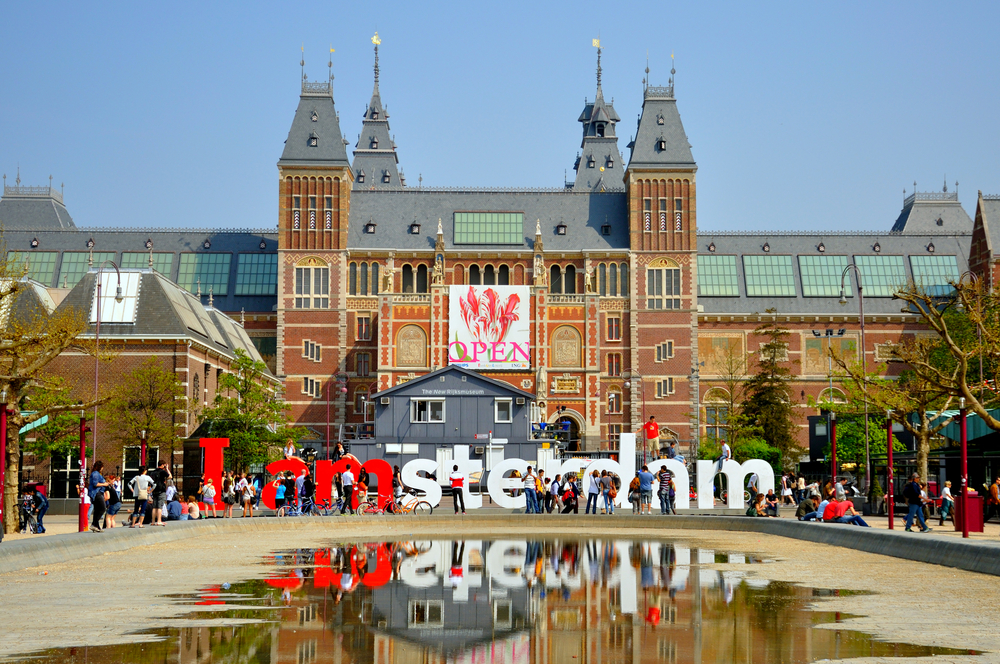 If that isn't enough, check out the Stedelijk Museum for top modern art, or gaze in awe at Van Gogh's sunflowers at the Van Gogh Museum.
If you prefer history, take a trip to the Museum of the Resistance or the Anne Frank House and spend an afternoon meandering through the ups and downs of Dutch history. In six years, I still haven't visited them all!
---
These are five of my reasons for revisiting Amsterdam. But what are yours? In the meantime, I'm off to book my next trip…
What keeps drawing you back to the Dutch capital year after year? Share your thoughts with us in the comments below!