Everyone knows the Dutch send their kids to school by bike, often allowing them to peddle the streets alone at a young age, and gasp…without a helmet! But there are several other lifestyle choices they make that lend a hand in raising pretty independent kids and what I consider to be very well adjusted and assertive young adults.
How the Dutch raise kids in their early years
How the Dutch raise kids start from birth where the Dutch put their kids outside to sleep. Yeah, you read that right: their kids sleep outside and even when you or I would consider it cold.  They have what can only be described as "chicken coops for kids" which they call lutjepotjes (go on, Google it!). Originating in Groningen, these fresh air beds have grown in popularity around the country and can be found in many daycare centers.
At first, I was glad my son was home with me, so he would not be subjected to this crazy way of life, but now that he is a toddler and at daycare, he often gets to sleep outside: and he loves it! As any parent of a toddler knows, as long as he sleeps, I could care less where.
As children get older, the nurse at the wellness check will ask if your child is "lekker in zijn eigen vel" which literally means do they feel "good in their own skin". From a young age, they want to know if your child feels content when he is playing on his own and if he feels comfortable around others. They want to be sure that they feel good about themselves and who they are.
How the Dutch raise kids when they go to elementary school
Then it's time to enter elementary school and here too they will be encouraged to express their individuality. Parents are asked to not hover but to let the kids enter the classroom on their own as of age five. Teaching independence starts early! Add to the mix that they have no homework until they are about 10 and plenty of playtime, this equals very happy children.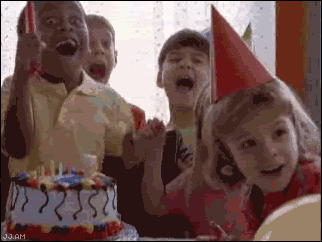 With minimal rules, they allow children to express themselves through their choice in clothing, hair and makeup. Kids are allowed to come to school with pink hair or punk rock clothing: all in the name of being independent and confident in who you are. As a matter of fact, as I searched the school website for dress code rules or perhaps hair restrictions I found this instead:
Take care of your own things, the school and those of others
Keep the school inside and out clean
If you need anything, just ask. If something goes wrong, tell someone.
Be nice to others, then they will be nice to you!
That's it! Nothing else to pour your child into a mold or to make them feel bad about how they dress. They can be tomboys or girly girls, boys can rock long hair or an earring and everyone will be accepted for who they are! How cool is that?
In this day and age where we continually read about girls being punished for wearing something that would distract the boys from learning, this Dutch attitude is very refreshing. As a parent of both boys and girls, I am glad to see that kids are treated equally when it comes to learning and dress code.
How the Dutch raise kids when they start going to high school
When it comes to how the Dutch raise kids when they start high school, here again, they are allowed to dress as they want and to be comfortable with blue hair or a nose piercing if that's who they want to be. Dating is encouraged and parents even go as far as allowing their teens (read 15/16 years old) to sleep over at their boyfriend's/girlfriend's house. But that is an entirely different article for now!
At the high school level the kids are introduced to the club life with "teen clubs" which are often set up once a month, including DJ's and wrist bands for those above the age of 18 that are allowed to drink. Kids learn to head out together in groups and enjoy a night of fun and dancing until midnight. One thing my daughter learned was that you never left anyone behind, you arrived as a group and left as a group. A valuable lesson for a young lady to learn, especially in this day and age of date rape drugs and spiked drinks.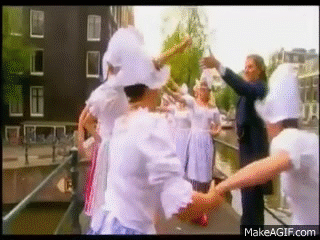 How the Dutch raise kids when they go off to university
University-age kids turn into young adults and spend their days studying and finding their passion in life. Here too they are groomed to be independent. Some internships are six months long and can be located outside the safety net of tulips and windmills. No coddling here, instead 20-year-olds go as far away as China or the Caribbean and spend six months working abroad and learning.
So, if you are worried about how your children will adapt to living in the Netherlands, have no fear. They will turn out just fine. In fact, they will learn to be productive, independent and confident adults who feel comfortable in their own skin!
Are you raising kids in the Netherlands? Are you doing it the Dutch way? How different is it from how you were raised? Let us know in the comments below!
Feature Image: free stock photos from www.picjumbo.com/Pixabay 
Editor's note: This article was originally published in June 2017 and has been updated in November 2019 for your reading pleasure.