In shocking news, a  Swiss historian with slightly too much time in his hands discovered that King Willem-Alexander did not wear the original royal robes dating from 1815, which belonged to King Willem I. Instead he is said to have worn newer robes commissioned in 1948, as can be corroborated from bills issued by a Basel based firm. Apparently, the ermine was already too damaged by the coronation of Queen Juliana and instead of restoring the piece, a whole new one was created. This new garment also did not survive whole and by the time Queen Beatrix received the crown she also wore a heavily restored piece. According to experts, ermine is a very delicate fur and it lasts no more than 30 years.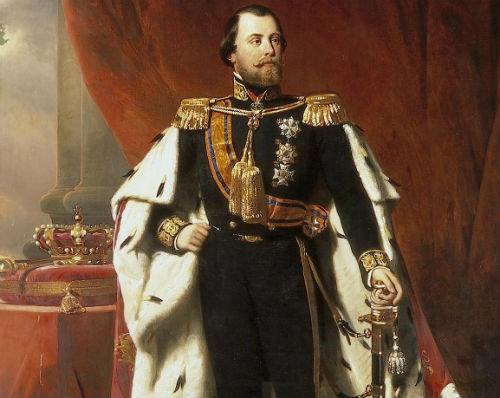 In more serious news, however, apparently the Ministry of Justice fumbled a very high profile assault case that took place in Eindhoven in January of this year. A 22 year-old male was viciously assaulted and, more importantly, it was all on camera. During the trial, however, apparently the prosecutor asked for a too-low sentence for one of the perpetrators. Instead of the original 12 months (4 of which suspended), the prosecutor asked for 12 months in jail, of which 8 would be on probation. That means in practice that the accused only has to serve 4 months in jail, instead of the original 8 that were planned by the prosecution. According to the Public Prosecutor's Office, this was a mistake, and therefore the case will be appealed.
Not all public servants are making mistakes, as clear from an economic report presented today. Foreign investment in the Netherlands for the first six months of this year has doubled in comparison to the first semester of 2012. This has allowed to create 4332 extra jobs, according to minister Henk Kamp of Economic Affairs. Danone is one of the largest investors, and its 'Nutricia Research Centre'  in Utrecht alone, employs around 400 people. According to Kamp, the Netherlands offers really great research and facilities for food producers and other companies. Since there are many higher educated individuals and good facilities, the Netherlands is attractive for foreign companies. Yet not only the private sector is seeing the returns. Universities such as Wageningen and Utrecht have reaped the benefits of an active lobby by the Dutch government as well.
That's the news for today. And now for the weather report in the Netherlands: