Unfamiliar to the shared Economy? Read the intro and learn ways to share your stuff.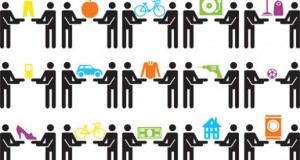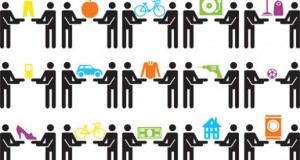 In the olden days we focused on one primary source of income: our job. A career is to be your life's work: a distant or still unobtainable goal you work towards trying to reach it one promotion at a time. It's part of a system built on hierarchy, respect and patience. Unfortunately it is also a system based on nepotism, survival of the fittest and segmentation. The higher up in the hierarchy, the higher the stakes and the tougher the game! Is that a system based on quality?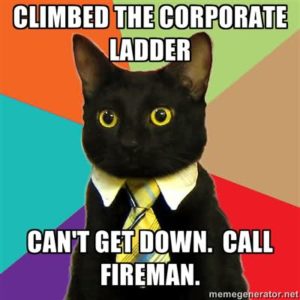 Impatient, egalitarian and collaborative
This system might not change radically, but we see a tendency of a new generation that doesn't understand the big divide between the management levels and all the different departments. They don't see why they need 20 years of experience to be able to bring good ideas to the table.

The new generation is impatient, egalitarian and collaborative. They don't want to wait, they work with an open mentality, work together and don't have a lot of respect for authority.
More individuals are showing a growing willingness to share their work and share their knowledge. What used to be information locked away in classrooms and boardrooms is now breaking out into the open. This is not thanks to the school systems but largely because people who have learned and got educated are themselves willing to share their intel.
And this doesn't happen just on an individual base. Not since the 60's has there been such a resurgence of collaborative organizations ranging from 'broedplaatsen' to local entrepreneurships, thinktanks connecting and magnifying each others networks , knowledge and specialties. Keywords in these organizations are usually sustainability and egalitarianism.
Share our Companies
But it's not just only about the small time entrepreneurs though. Businesses and companies can thrive in a shared economy as well.
Breaking down the walls between departments, for instance, appears to have great benefits for employees as well as innovation and optimization. Google and Facebook have embraced these new ways of working already, which might not come as much of a surprise. But also a company like Semco, which products mechanical parts, seems to be thriving because of an approach like this. At Semco they started with a simple question: What makes you want to come to work?

It teaches us that we don't have to be locked down  and confined within one department. It shows us that we can bring new insights to other departments as well as vice versa. Even doing it only a few days a year can already make a big difference.
It also creates a stronger sense of community. You get a better sense of what you are doing on a bigger scheme as a company, together. Too often departments seem to have contradictory attitudes and interests. And how does that exactly help your company? Bring them together. The more they communicate, the less likely they will be prone to fight.
Companies can also share in another sense: by granting their employees company stock or include it in payment plans. This has proven to boost morale and create a stronger incentive for involvement. In a first sense because you get to turn a profit (even if it might be small), but also because it connects employees on different levels. You are all in it to make the company the best it can be. That you make it easier to keep outside stockholders from taking over your company is just an added bonus.
Dutch Tips: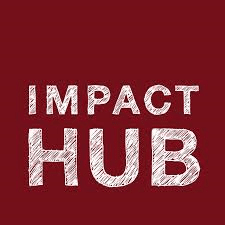 A network that offers work space and great events for entrepreneurs with an ideal to connect and network. The broad variety of it's members make it an inspiring hotspot for innovation and can churn out interesting collaborative cocktails. Aside from being network platform it's also an open workplace to it's members. In this way it tries to rethink the workspace. They have several locations in Holland like ( Amsterdam and Rotterdam for instance).
  Broedplaatsen
A lower threshold are the "broedplaatsen". These usually squatted locations are used as creative beehives. The broedplaats promises to do the facilitation and upkeep of a building while an empty office space finds new purpose and meaning.  Most cities have one!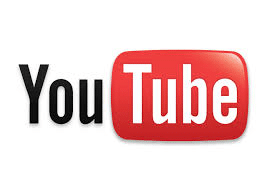 You might scoff and see Youtube only as light entertainment, but this is making people money. A youtube collective like Machinima is already racking in over 240 million. A handful of people in Holland can make a living by posting their vids and this without any involvement from third parties. All because we watch and we can create ourselves.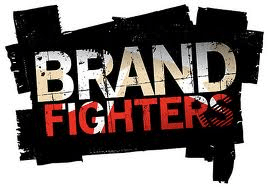 Great marketing ideas can come from anyone. Brandfighters understands that there are tons of independent creatives that are perfectly capable of delivering without marketing companies to regulate in between. We make our own campaigns! Join the competitions now!

A great website for those little choirs around the house ranging from cooking to cleaning to language courses and construction work. Sites like these create a bridge providing a possible market for immigrants, enthusiasts, amateurs and otherwise.

But of course Marktplaats will give 'zoek een mannetje' a run for its money. Just because it's a shared economy doesn't mean there's no competition!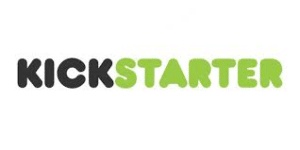 Already familiar with the masses but nonetheless a powerful sharing economic tool that we can't omit. Great ideas, innovations, works and art have already funded through this website. Even without a big time investor there is still a possibility to make what you want to make. Crowd funding holds a lot of potential. In the future a tool like this might also be used to fund scientific research.
Obviously this is not all and some of these initiatives are in early stages. But like I said the post before, it's about thinking of ways to make things more efficient and when talking about work also probably a lot more fun!  I invite you all to broaden my scope and share your tips for sharing our work below in the comment section!