Are you planning to stay here during the summer? Then why not try and make the most out of it and attend some summer concerts in the Netherlands? One of the things that I most appreciate about this country, is the fact that the big names of the musical industry make the effort to visit this part of the Lowlands. Which brings us to the first proposal for this summer: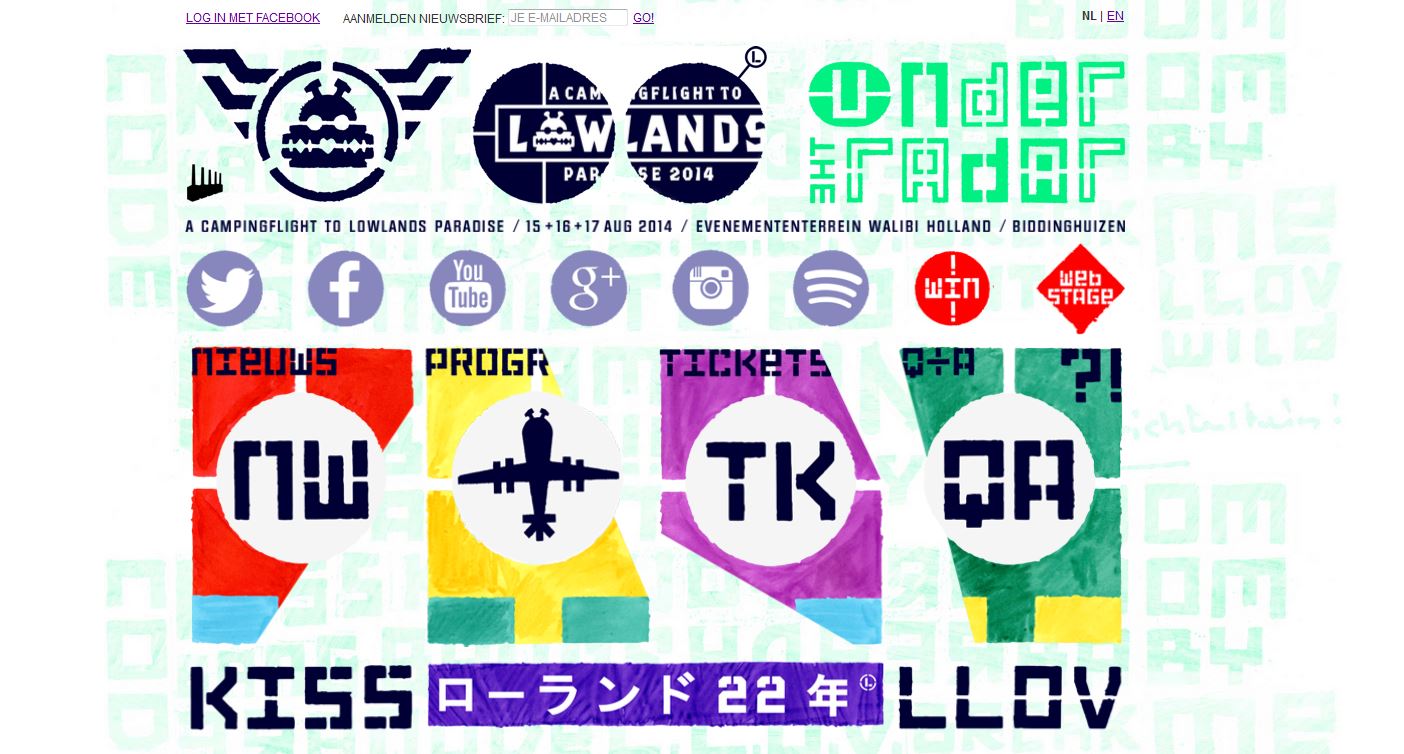 Yes, the event is sold out officially, but there is always someone who broke up with his girlfriend the day before and is desperately trying to sell the tickets on facebook, so don't be discouraged! With bands and performers such as The Nationals, Portishhead, Skrillex, Queens of the Stone Age and Kaiser Chiefs, it is worth a visit. The normal ticket price is 195 euros for all 3 days (15, 16 and 17th August) and it includes the camping fee.

"Oh the memories… Can you tell I am old?"
If you want to go to really big concerts, then Ziggo Dome has a lot to offer:
Just four days from now, Cliff Richard plays on May 17th and there are still tickets available.
The Eagles play on May 22nd and the concert seems to be sold out, but as I said, always be on the lookout for last minute cancellations. You can usually find people trying to sell their tickets on the venue's facebook group, expat facebook groups or even the artist's fan page.
On the 25th of May Prince can sprinkle some glitter onto your boring life and there are still tickets available.
https://www.youtube.com/watch?v=f_0K4cieh9Y
"Glitter. What more do you need to be happy?!"
Other Ziggo concerts that still have tickets available include: Marco Borsato, Kings of Leon, Pearl Jam, Tom Jones (yes. He still performs apparently and seems to be quite lively as well), Miley -twerk- Cyrus (but tickets are selling out FAST), Ennio Morricone and finally Lady Gaga in September.
One word of warning about Ziggo Dome -and any other huge venue, I guess- regarding seat selection: Do buy the expensive tickets. We really wanted to go see Radiohead last year, but we were on a tight budget so we decided to get the cheap tickets. Well, here is what happened: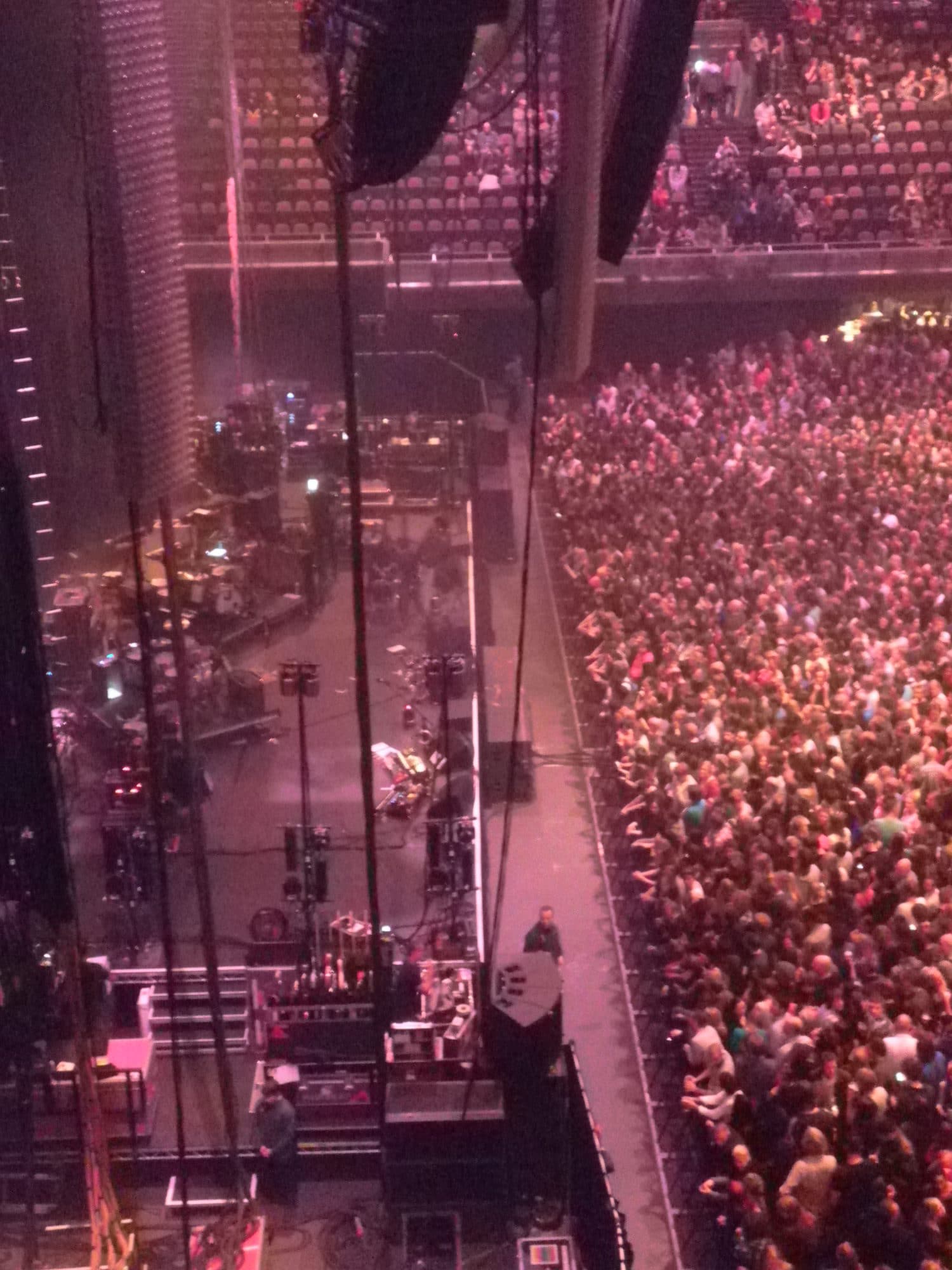 To find more summer concerts in the Netherlands, it's a good idea to check out the websites of other big venues, like Paradiso. There, from May to September, you can find many different bands performing, but you still need to book your tickets quite early. Some of the names include Manic Street Preachers, Franz Ferdinand (uitverkocht -meaning "sold out"- but you know…), Blondie, Eels, The Afghan Whigs, The Dandy Warhols, Kurt Vile and the Violators and many many more. Honestly, just go check the Paradiso website, because I am sure there are bands that are much more famous than the ones I mentioned, but I am just not hip enough to know all the good stuff.

"I used to love this song, until it got used to 100978574 TV commercials. But for good reason, I think."
Melkweg is another great venue in Amsterdam, that I personally find much more audience-friendly than the huge Ziggo Dome and Paradiso ones. One of my favorite bands, Pink Martini, plays there in October, but before that you can enjoy Thomas Azier, Liza Stanfield, Mac Demarco, White Denim, Happy Camper, The Sisters of Mercy and more  in May; Sivert Hoyem (you recognize the name from Madrugada, probably), Adje, Daedelus, Arsenal, Falling in Reverse, Trust, Crazy Town, The Wailers and more in June; Grupo Niche and Cache de Luxe, Only Crime, Hilltop Hoods and more in July; Implants, Down, Fantan Moja, Chelsea Wolfe, NOFX and more in August.
If you don't live in Amsterdam, here are some other venues to check out for summer concerts in the Netherlands:
And there is always the option to look for outdoor concerts that take place in parks, like the Rammstein concert that will take place on July 1st, at the Goffertpark in Nijmegen. Or the Young The Giant concert that will take place on May 29th, at Sallandse Heuvelrug.

Personally I am a fan of smaller venues, as you don't have to go there two hours beforehand, to secure a place with minimal visual access to the stage. One of my favorite concerts here in the Netherlands was that of Amanda Palmer at Melkweg two years ago and one of Magnetic Fields, that took place in what seemed to be an old church building. So don't snub a venue, just because you haven't heard of it before. It might be a really pleasant surprise.
Of course, the days when the weather is good (Ha. Ha. Ha.) you can also enjoy street music or local concerts even in the smallest of Dutch cities.