How much does it cost to live in the Netherlands in 2023? Definitely, much more than it did in 2021, and we can say that for sure.
Rising inflation, a post-pandemic economy, and soaring energy prices due to the Russian invasion of Ukraine are all factors contributing to a more expensive life in the Netherlands in 2023.
Whether you're looking to move to the Netherlands in 2023 or you already live here — it's always good to understand the economy you live in and the cost of living you can expect for this year. Let's get started!
What does rent cost in the Netherlands?
Rent in the Netherlands is notoriously high and it's only getting higher. If you want a self-contained property, it's rare to even find a decent flat below €1,000 (incl. bills).
The cost of living in Amsterdam is even more expensive than that. A room in a shared 3-bedroom apartment can cost anywhere between €400 to €800 per person. If you want to rent an apartment in the Dutch capital, you're looking to pay €1,000 to €3,000 a month in total, depending on the size and location of the property.
There is also the deposit to keep in mind. Usually, you'll have to lay down two months of rent for an apartment. If you just want to rent a room it will most likely be one month of rent and the first month paid in full.
If you're not comfortable or able to spend this much money, here are a few tips on sealing the deal on a cheaper place:
Prepare your move to the Netherlands well in advance — you are more likely to bag cheaper properties, rather than rushing to seal the deal on the first place you see.
Live outside of the city, and on the outskirts. It tends to be cheaper and thanks to the good public transport system in the Netherlands, it's easy to get around.
You could rent an anti-squatting property. These are much cheaper, but be aware that they are less reliable than a normal rented property
What does food cost in the Netherlands?
This year, you'll see the prices on supermarket shelves creep up. After two years of the coronavirus pandemic, the Dutch economy is experiencing record inflation rates. Prices are getting so high that Amsterdam opened a free supermarket for vulnerable families in January.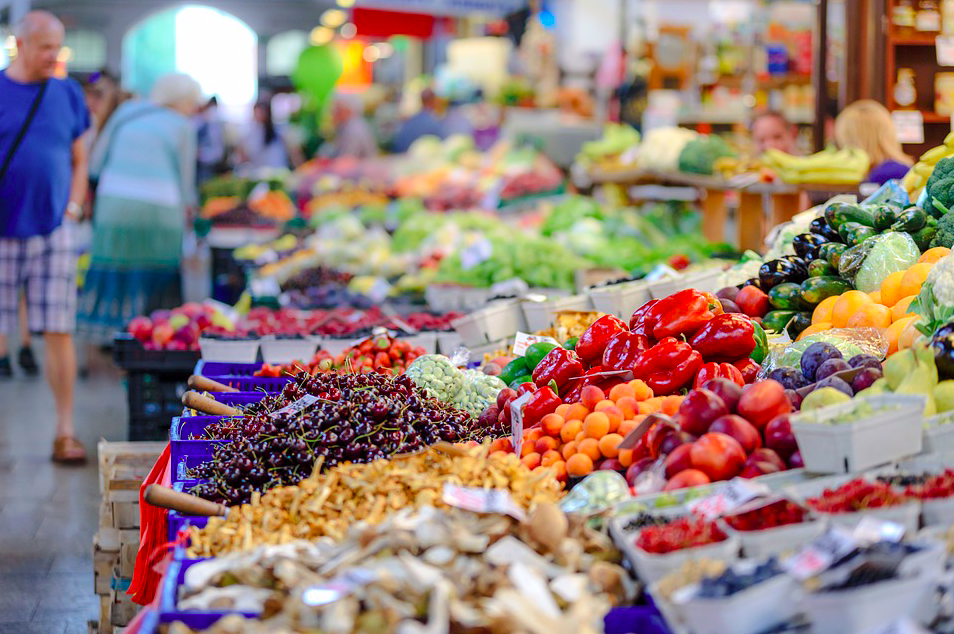 Globally, production costs have been rising due to a lack of staff, interrupted supply change and higher energy costs. As a result, you might notice that especially imported products have risen by a couple of cents.
An added factor driving the price hike is the Russian invasion of Ukraine. For example, the Netherlands is facing a short supply of sunflower oil because two-thirds of Dutch stocks are sourced from Ukraine.
| Product | Cost |
| --- | --- |
| Milk | €1.30 |
| Eggs (12 pack) | €2.20 |
| Loaf of fresh white bread | €1.81 |
| Imported beer | €1.64 |
| Bottle of wine | €4.50 |
Looking to shop for your groceries as cheaply as possible? Here are some tips for you:
Markets are a great way of getting food a lot cheaper compared to supermarket prices. There's just something about walking through a market or getting to know your local butcher that is really satisfying too.
Know your Dutch supermarkets! Aldi and Lidl are much cheaper than Albert Heijn or Jumbo. (Let's not even mention Marqt.)
How much are utilities in the Netherlands?
Utility bills vary wildly depending on your provider. However, overall, 2022 saw a drastic increase in energy costs. This is also in part related to the Russian invasion of Ukraine, and the effort of the Netherlands to decrease the dependency on Russian oil and gas.
What does that mean concretely? Well, if energy prices continue to rise at this rate the average Dutch household will pay €2,800 for utilities compared to €1,300 the year before. That's an 86% increase from 2021. Yikes!
Read More │ 10 dang smart ways to save on energy costs in the Netherlands
To get a good overview of the market, you can use comparison sites for gas, electricity, water or internet providers to weigh your options. Then you can consider switching your Dutch utility provider to strike a better deal.
How much is public transportation in the Netherlands?
Public transport in the Netherlands is superb and there are ways of getting even cheaper fairs.
Trains
For Dutch trains, prices are based on distance and not on the amount of time you take for your journey. So the prices are fixed irrespective of any delays.
The easiest way for you to save money for a train journey is to find out about smart OV chipcard deals, which is the Dutch public transport card.
For example, to catch a direct train from Rotterdam to Amsterdam currently costs €16,90 each way. If you invest in an off-peak 40% off a subscription (€5 per month), it will cost €9,84 per way for you (and three friends travelling with you if they load the samenreiskorting on their OV cards).
If you want to cut your travel time in half take a high-speed train and pay a €2,60 supplement per way.
Good to know: Cheap day tickets are often on offer at supermarkets or drugstores! Keep your eyes open for flyers or check in with the cashier.
Should I take the metro, a tram or the bus?
For a bus or metro journey in the Netherlands, you can buy hourly tickets which currently cost €3,20. There are also day tickets available which are valid for all three modes of transport. The Holland Travel Ticket currently costs €44.
If you buy an OV Chipcard for €7,50, you can top up the card and you will pay the rate based on the distance you travel. In most cases, this is MUCH cheaper than buying hourly tickets (depending on how much you're travelling).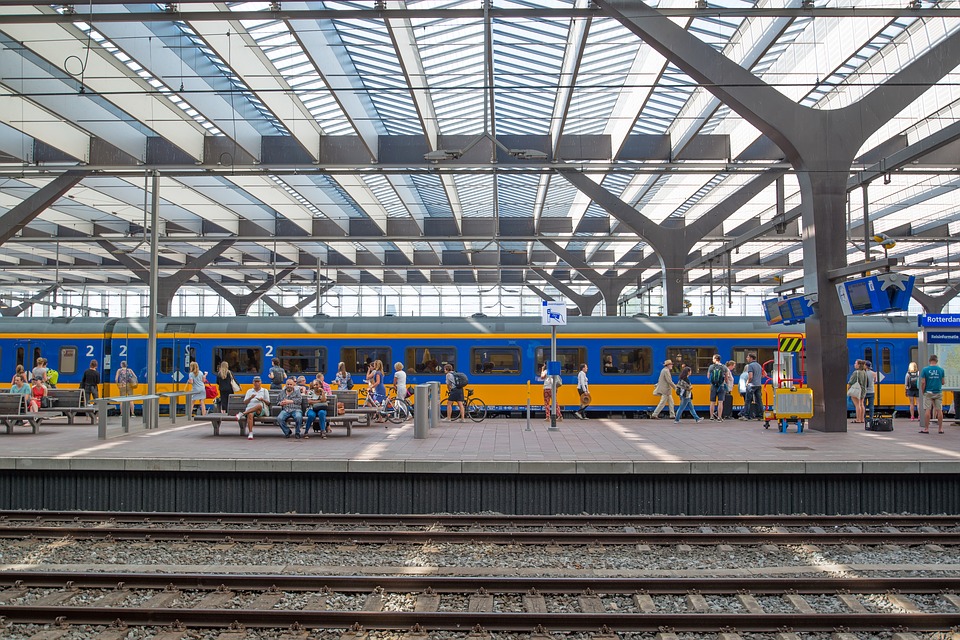 How much is Dutch health insurance in 2022?
Having a healthcare provider you're comfortable with and can depend on in the Netherlands is very important. The healthcare system in the Netherlands is a mostly private affair.
A premium for the basic healthcare package in 2023 is roughly €110-130 euros per month. This will cover your basic and emergency healthcare but doesn't usually include dental care.
If you need a specialist's care for things such as women's healthcare, mental health or dental care then you can have these as 'add-ons', which you'll have to pay for each month alongside your compulsory basic healthcare package.
Read More │All you need to know about healthcare allowance in the Netherlands [2022]
To sum up, these are the factors that will drive up the costs on your Dutch healthcare:
a monthly premium for basic health insurance,
additional medical services,
medication not covered by health insurance,
a percentage of your income if you are self-employed or an entrepreneur,
costs of products and services that are not covered by your insurance package.
If you aren't earning much, you could be eligible for a healthcare allowance. This means that almost all of your healthcare will be covered. Check out our guide on consumer healthcare benefits here.
Are wages in the Netherlands fair in 2023?
Wages are held to a pretty high standard in the Netherlands. However, as always, the more you earn higher will be the taxes that cut your monthly wage. 🤷
Minimum wage
The minimum wage in the Netherlands is usually based on a full-time employee (36–40 hours per week) and changes based on what age you are. These are the figures for 2023:
| Age | Per month | Per week | Per day |
| --- | --- | --- | --- |
| 21 years and older | €1.934,00 | €446,40 | €89,28 |
| 20 years | €1.547,50 | €357,10 | €71,42 |
| 19 years | €1.160,65 | €267,85 | €53,57 |
| 18 years | €967,20 | €223,20 | €44,64 |
| 17 years | €764,10 | €176,35 | €35,27 |
| 16 years | €667,35 | €154,00 | €30,80 |
| 15 years | €580,30 | €133,90 | €26,78 |
So hopefully this will give you an indication of what to expect to be paid in the Netherlands going from the minimum wage.
If you happen to be an expat that works in the Netherlands on a highly skilled migrant visa, the 30%-allowance facility is a taxable listing that is in your best interest. These employees are deemed to incur extra expenses related to their stay outside their country of origin.
As compensation for these extra expenses, the employer may grant a fixed tax-free allowance of up to 30% of the wage if the employer and the employee jointly submit an application with the Dutch Tax Authorities, who will then issue a ruling. This rule applies only to employees that earn below € 72,313 a year.
Can you think of anything else to do with the cost of living in the Netherlands? Tell us in the comments below!
Editor's Note: This article was originally published in January 2019, but was updated for your reading pleasure in February 2023.