"Ik ben de kluts kwijt!". This is what you would be expected to yell in moments of internal turmoil, while living in Holland; my favourite Dutch expression, meaning "I have lost it", "I am confused", "I am upset"…
Literally it translates as I have lost the "kluts"; where the "kluts" (pronounced as klouts) is the clopping of for ex. the eggs or the cream, which you should not stop or lose because then you've spoiled it…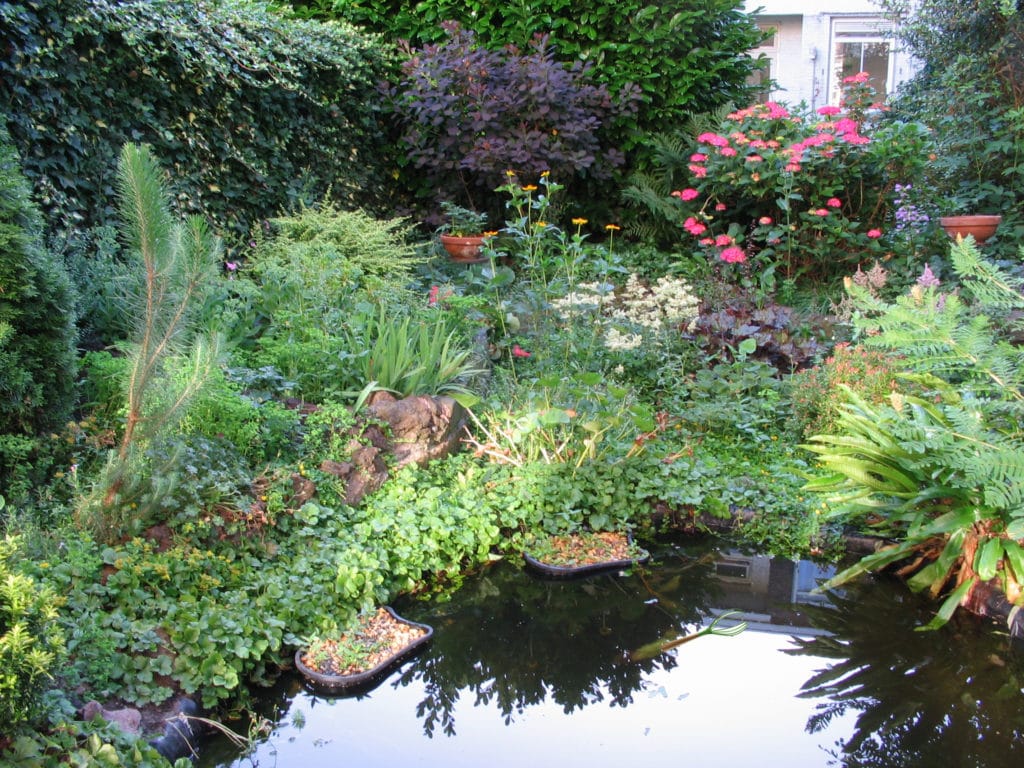 The Dutch language and the Kluts
Dutch language is the opposite (or is it the complimentary?) of Dutch life, where everything is organized by laws and regulations in a solid clear, as possible, structure. There you go, Dutch language does not have a clear structure, meaning that its syntax is more or less in the air; with very few rules that can be taught. Once you have understood that, you see that the only way to learn Dutch is to read a lot and listen carefully. I went for literature and newspapers, the ones that have articles of analysis or news not of daily importance; listening I did mostly to the radio; still do. Nowadays though, there is this amazing help called on line library where you can download books in Dutch for free (!), to read or to listen (for ex. here , even using a free app).
Rolling  back to the 90's and thinking of my initiation to the Dutch language, that did not go that bad but not that brilliantly either, I remember asking my teacher for some kind of list of titles in order to deepen into Dutch culture. I still remember the disappointment I felt realizing that  the books she proposed were children's books, that basically suffocated my intellect (regardless their possible quality…). This sense of degradation stayed with me for years, even  when working at the public library with direct access to the material available.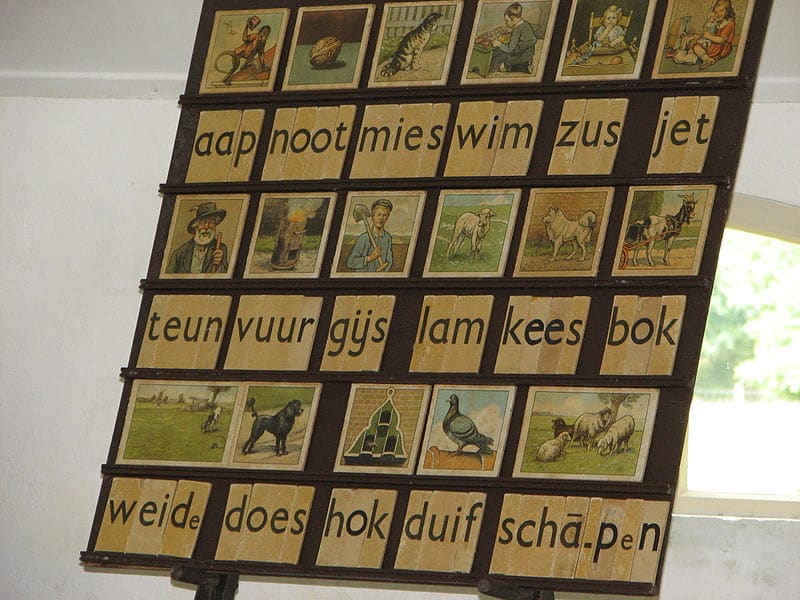 The Big Dictation
The language untangled itself (to the possible measure) later, when living in Belgium, where the numberless variations of it lifted the bar of vagueness to such level that the possibility to wander in it became a game. What I could not understand needed either more attention or not at all. This does not make sense you think. But, put next to this the attraction of native speakers competing in spelling their language correctly; all attention thrown on words, loose ones or in small bundles. Here to note that if you have even the slightest interest in learning Dutch you should not miss the Big Dictation of the Dutch Language (Het Groot Dictee der Nederlandse Taal), taking place once per year, the third week of December, broadcasted live on national tv; results and comments on its last edition you can view here, in Dutch of course. All that effort is about the appearance and the sound. The structure is left more or less to empirical knowledge, something that goes very well with the Dutch learning methods, more hands-on approach than theory. In the end, it is a throw of dice that makes the sentence, unless you are born and bred in Holland.
Back to my favorite Dutch expression, I am thinking of all the expats I know that never went further than "dank je wel", "lekker" or trying to pronounce "Scheveningen" to the utmost hilarity of their Dutch friends; dropping to learn the language often in anger, more often in despair, for it being so evasive as nothing else in Dutch culture. But, looking out of the semi-settling comfort zone of English, it is not to neglect the fact that language carries the mentality too, which to a big extent is not translatable. Even more, language carries the people's humor, namely the jokes; it is fun to be involved, even if only silently, especially to the unintentional ones. Now, just think how this would be, to catch yourself thinking "ik ben de kluts kwijt!" or singing the words joyfully along with Oompie Koerier en de boatnicks?
http://www.youtube.com/watch?v=jb2noIZYSy4
Oh yeah
If the Dutch 60's feel too distant, would you look for something less old fashioned in language; something more polite, or refined?  Let's see: what is your favorite Dutch expression; even if you don't use it yourself, or if you don't know exactly where to use it…