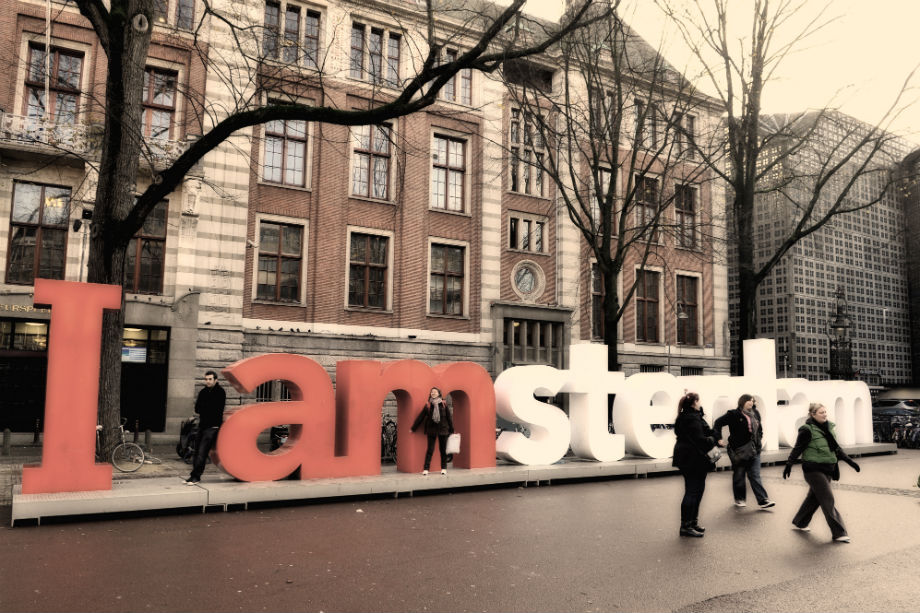 You are an expat lucky enough to call one of the liveliest cities in Europe your (temporary) home: Amsterdam. Great. You are happy with your job and in your spare time you like to enjoy everything this city has to offer. You even still manage to visit your family in your home country. Like you did this summer. You took your vacation days and booked a trip back home to spend some quality time in your casa. Relaxing?
Holidays back home = stress
The truth is, those trips are usually filled with so many activities (visiting relatives, going out with friends, spending quality time with mum/dad/brother/sister, stacking up on things you can't buy in the Netherlands, more visits with relatives…) that there is hardly any time left to just relax and recharge your batteries. Time flies and once you are back, it feels like you need a vacation from your vacation. BUT there is one problem. You don't have any holidays left. It's back to work until you plan your next trip…home. Wait a minute. That can't be it. There needs to be some time to just chill out and do nothing or to explore places you haven't been to and do things you haven't tried before. HOW do you make that possible when you can't take more time off work/without spending more money on another trip? The solution: take a staycation! A stay-what? A vacation in your own city. No money (or at least not much) and no extra vacation time needed!
Take a staycation
Option 1: The coffeeshop tour aka make time stand still
Why not spend an entire day gettingt to know some of the famous places that attract thousands of tourists every year? Get a group of your friends together and let the relaxing begin. One day will seem like an eternity.
Option 2: Retail therapy
Paris, Milan, London – these are mainly the cities that come to mind when people talk about fashion and shopping – but what about your own city? Amsterdam has a lot to offer, no matter whether you are into vintage clothing, expensive couture (e.g. in the famous P.C. Hooftstraat) or just want to pick up some affordable pieces from everyone's favorite Swedish retailer. Spend some money like you are on holiday!
Option 3: Canal Grande
OK – many people travel to Venice purely to see the famous canals. In the Dam you pass them every day on your way to work/grocery shopping/wherever you need to go. Be a tourist for a day and stroll around the grachten, take some cheesy pictures and hop on one of the boats. With all those foreign languages around you, your holiday feeling will catch up with you in no time.
Option 4: Lonely Planeting – learn something new about your city
Another idea for your staycation. Visit a bookstore and browse through the Amsterdam city guides like a proper tourist. There are probably lots of places they recommend that you haven't been to. Go and check them out!
Option 5 (weather permitting): Soaking up the sun
Find a nice beachy place (e.g. Strand West, Blijburg, etc.) or a cozy spot in one of the many parks in the city. Bring your beach towel, sunscreen, a good book, your lunch (nicely packed in Tupperware to keep it fresh) and your sunglasses and dedicate an entire day to strictly doing nothing but relaxing to the max. The only work you are allowed to do is to order a cocktail at the closest bar.
Option 6: Foooooood
Amsterdam has a great variety of restaurants. Vietnamese, Ethiopian, Japanese, Mexican – go out at night and get to know the typical dishes of a foreign country! You can even do a culinary trip around the world in one day without having to catch several planes and spend a fortune.
Option 7: Fun stuff aka feeling like a kid again
Who doesn't like to remember those fun-filled days from their childhood? Well guess what? You can take a trip down memory lane during your staycation! Explore the science center NEMO with lots of hands-on experiments and expand your knowledge of science  in a fun way! Check out some local and exotic animals at the Artis Zoo or take your boat trip to the next level on board of the famous Pancake Boat! Action movie lovers can enjoy themselves during a game of laser tagging, which is also a very good way of getting rid of any tension/aggression you might have built up during your visit back home.
Expensive trips are overrated – enjoy your staycation!