Lights, lights, lights. Holland is all about the light. Special colors in the sky, reflections of different shades in the canals water and a magic atmosphere during summer nights are few of the main ingredients that make this country unique.
Vincent Van Gogh, the most famous Dutch painter and one of the best known worldwide, has made the light and star reflection one of the main themes of his canvas. When I look at his paintings, I can see that Amsterdam had a big impact on the artist vision and expression of his feelings. Van Gogh quick brush strokes seemed to evoke water movements and the consequential light mirrored image disruption.
The Cycle path

Inspired by the famous Van Gogh's painting " Starry night", a cycle path was built to connect all the Brabant locations that represented an important face in the artist life and career. Designed by Daan Roosegaarde the route was developed by Heijmans using a particular innovative technology. The path is an example of sustainable solution where the future meets the history.
Thousands of twinkling stones are absorbing the day light and then glowing at night for 8 hours.
The Cycle path is located in the eastern part of Eindhoven between the Opwettense watermill in Nuenen and the Collse Watermill in Eindhoven.
The Red light district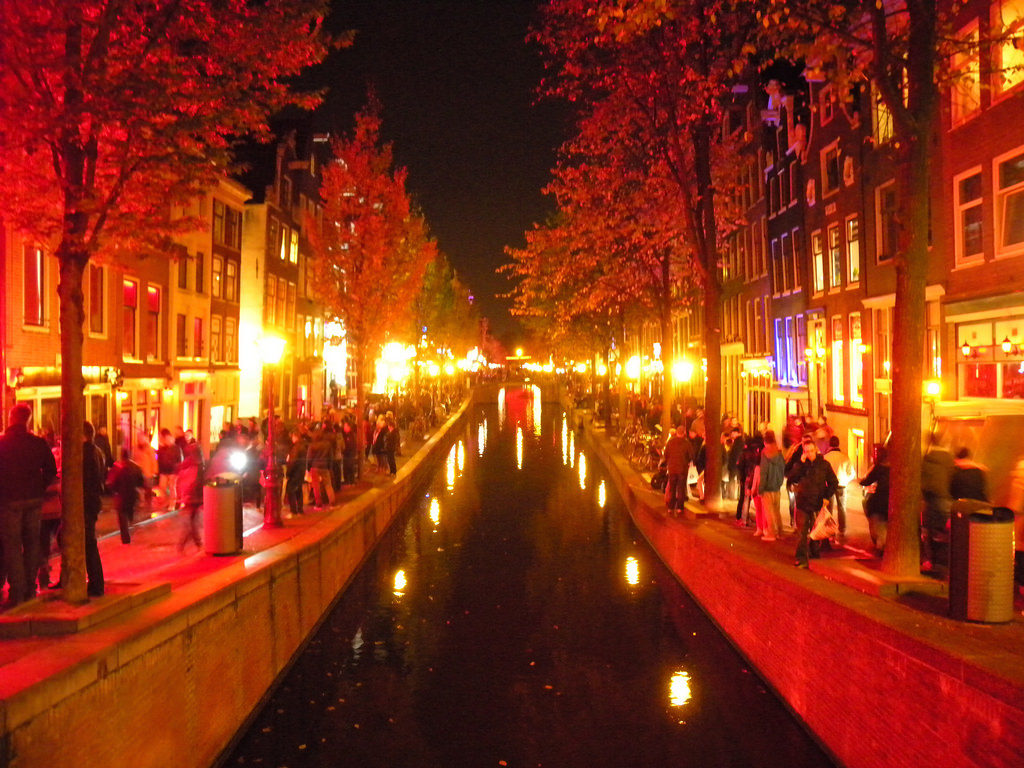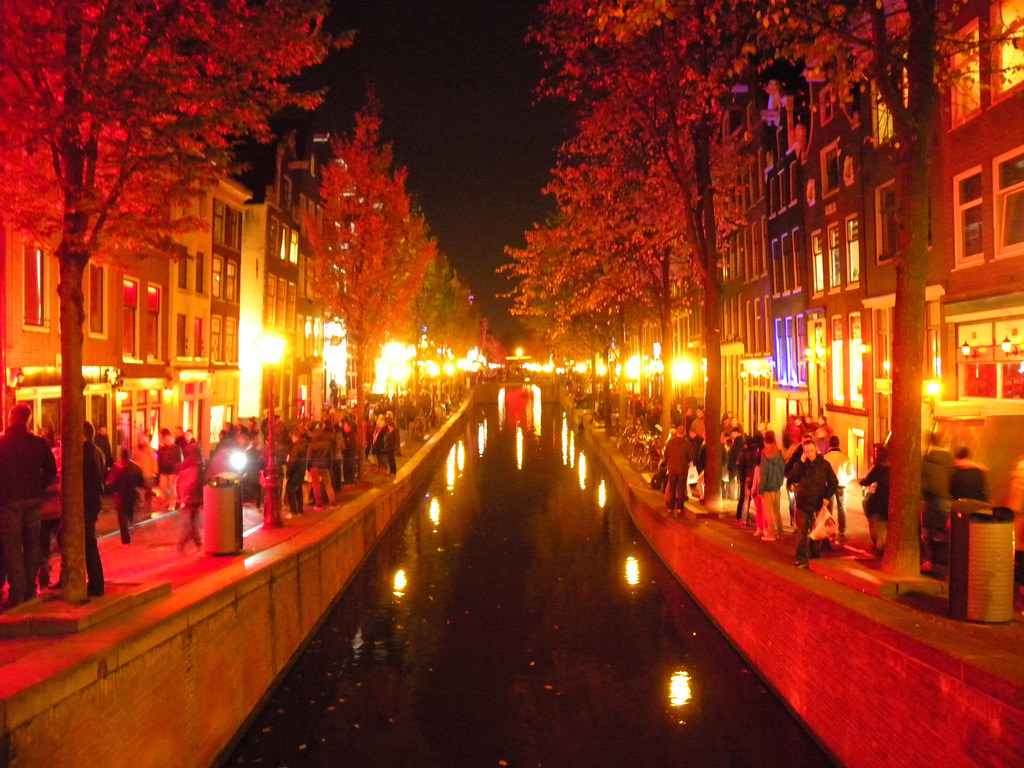 One of the main attractions offered by the Dutch capital is the well-known Red light district.
The dedicated area is located in the center of Amsterdam and it is main attraction is represented by prostitutes who sell themselves in red lighted windows. The neighborhood is quite picturesque but it is worth it to be visited. It is another example of civilized freedom that you can observe in this country.
You will find also many sexy shops, museums, theaters. No need to explain what the main theme is of the different locations!

Bike lights
It does not matter if you are a tourist or a local: if you are riding your bike through the Dutch streets, you need to get a white ( at the front) and a red light ( at the back) for your bike. If it is dark you are going to need it to be recognizable and to avoid a fine from the Dutch police.
The Amsterdam Light Festival
The particular configuration of the Dutch capital, completely built on water, facilitates the organization of one of the most interesting festivals in town: The Amsterdam Light festival.
Every year the festival is organized during winter time and has a different theme. The open air light exhibition just started and you will be able to visit it until the 22th of January 2016. The Festival has been developed by many internationals and national light artists in a large variety of installations. There are two main routes you can follow: the Boat route, Water colors, approaches the city from the canal perspective and the walking route, Illuminade, that unravels through the areas of Plantage and Weesper.
Have fun!