When you move to another country, it is reasonable to expect that the first things you notice are the more poignant ones: the cultural heritage, the architecture, the weather. But as a relatively shielded Serb unassumingly moving to Holland in 2001 (I had previously only traveled to Greece and around Yugoslavia) I can tell you the two things that immediately stuck out for me, prompting me Trash-talking the Dutch (pun intended): The trash and the kiosks, or lack thereof. Funnily enough this said more about me then it did about Holland. What follows is an unorthodox combination of an expats guide to Dutch life, and a reflection on all things Dutch – how they affect a completely alien mentality such as that of a Serbian man.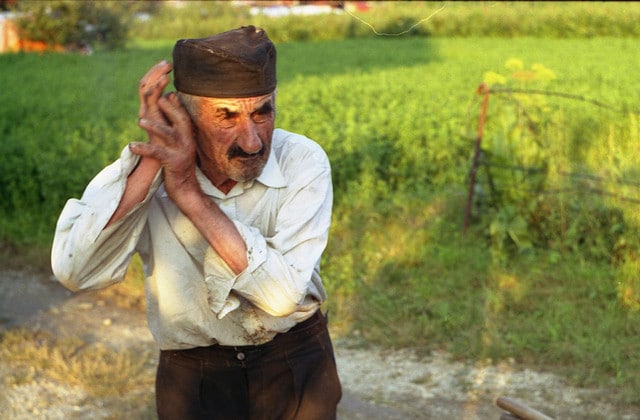 After this long, winded intro allow me to get straight to the point and address my first conundrum upon arriving to the Netherlands: Trash day.
Some of you Dutchies don't have this issue, but most do – trash is disposed of in a method I, until then, considered an exclusively American one. There is a Trash Day, and on that day you take the trash out. Garbage men come, take it way and presto! Instantly clean streets!
Serbia, on the other hand, has containers – big metal bins that you simply throw your trash into whenever you feel like it.
The obvious downsides and positives of both are clear: the Dutch way is clean and neat, but forces you to hoard your trash until the infamous Trash Day. Ever since I moved apartments I cannot for the life of me remember that my new trash day is Wednesday.  What this translates to is Trash Galore.
The Serbian method is simpler and obviously more practical – you can dispose of anything from furniture to plain old trash, or even an unruly cousin, at any time of choosing. But the negative side effect is that these (usually open) metal containers are scattered all over town, emanating a lovely aroma of disposal dump and somehow mystically attracting the Serbian youth to throw firecrackers in them (more on this in some other text). Sure, underground containers have been installed in the city centre, but even they have their shortcomings – the trash openings are far too small.
Why was this such a glaring difference in our two cultures, to me, you ask? Asides incidents such as some neighbor calling the police to inform me what my trash day is, instead of simply telling me himself – the most the most striking difference is the orderly cleanliness of the Dutch and their willingness to store their trash for a week, as a sacrifice for a more neat and sanitary neighborhood. The Serbs, on the other hand, exhibit the same kind of leisure and easy going attitude that lets them party on a Wednesday even though they have work tomorrow. It is an almost self destructive, egoistical obsession with convenience – a bon vivant attitude. Off course containers smell – its just the way things are! – they think. Better containers than my house! And so on… I know, because I also suffer from this kind of mentality.
The second thing that became apparent to me is far more subtle, but even worse for someone in the Netherlands who has a Serbian mentality: there are no kiosks in Holland.
Well, that is a lie – there are – but they are so few and far between that it is negligible. Most Dutch kiosks are specialized outlets (a herring kiosk, a lumpia kiosk) and if they are not they are usually of the "train station" variety, charging you a small fortune for water and chocolates.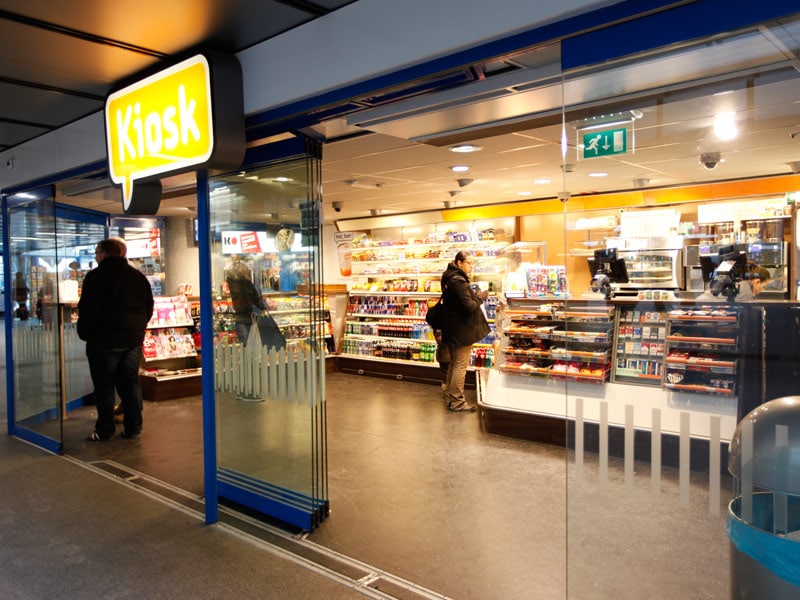 Compare this to the Serbian kiosk, a veritable Swiss knife of goods that is often stocked better than the average supermarket, and you get a strange disparity.
You cannot imagine how long it took me to get used to two simple facts: Firstly, If you want to buy something small like gum or a can of coke, you still have to go into the nearby supermarket and b) if its late at night and you just want to buy an instant coffee, smokes or condoms, you're pretty much screwed.
Again, it is a question of mentality and again it pertains to the appearance of the town. There is even a current among the Serbs that advocates the removal of kiosks off the streets because "they make the streets ugly". I, for one, have never understood this claim. The Dutch, for example, have a way of integrating every structure into their original and typical architecture – rarely have I seen a building, doorway or yes, kiosk, that didn't immediately appear Dutch. Unlike the trash argument where I see the benefit of having cleaner streets, I truly think Holland would benefit from more kiosks, both in number and versatility – imagine being able to buy ''all the little things" just around the corner, at any time of day, without having to go to a supermarket or gas station? Call me the Kiosk Advocate from now on.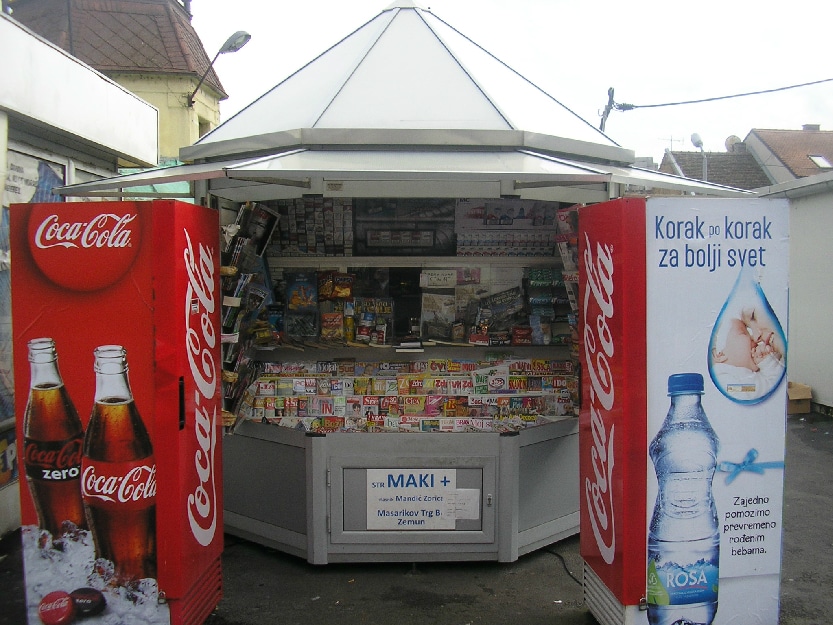 Wrapping up this dissection on Dutch cleanliness and Serbian laziness, I will leave you with an anecdotal, but true, story that occurred a couple of years ago. A Serbian friend of mine visited me from Stavanger, Norway – she has studied there for more than a year at the time. One of the first things she remarked about Holland was: "It's so great and nice…but man, the streets sure are dirty!"
With a shrug and a laugh I marveled at her ability to adapt to Norway, compared to the relatively filthy Belgrade, enough to consider even the fresh-and-clean Holland as "dirty". I guess both trash and kiosks are in the eye of the beholder.