​It's not a big secret: DutchReview loves Leiden. The small but extremely nice and classic student-town has captured a sweet spot in the hearts of both the editors and readers of DutchReview. And next to it's student life, the housing of child molesters (wait what?!) and the drunken 3 October feasts there's another beautiful, delicious and awesome feature of Leiden: it's street market.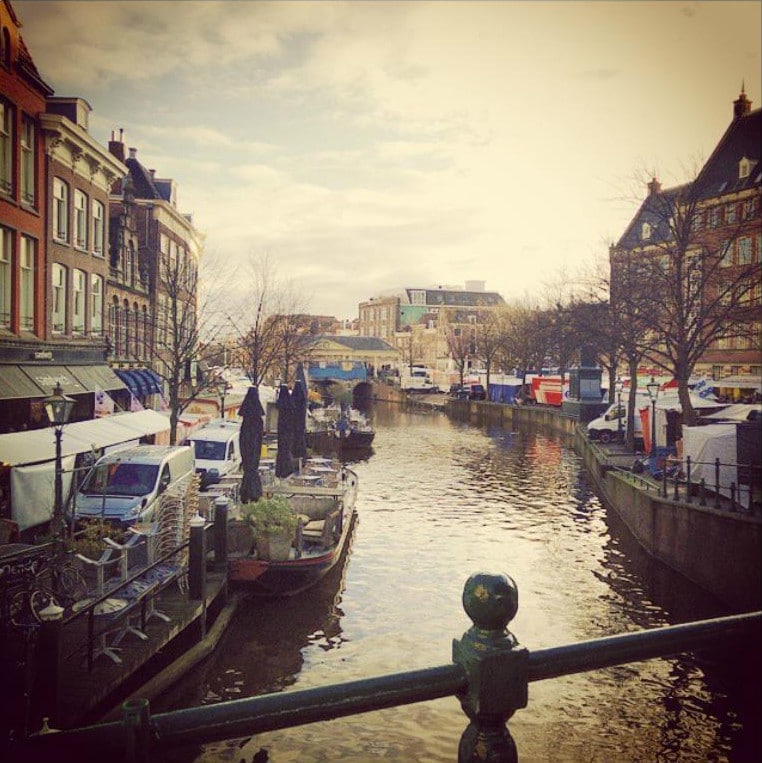 Street market of Leiden : a foodie's paradise
I love Leiden. I love its canals, its quaint houses, its tranquility, and I mostly love its market. That's probably the main reason why I've kept moving back to this city for the past 4 years. Cheap prices, fresh produce, gezellige atmosphere (I had to place gezellig somewhere), beautiful flowers, Dutch treats, and other random objects. Yes, you find all of that and more.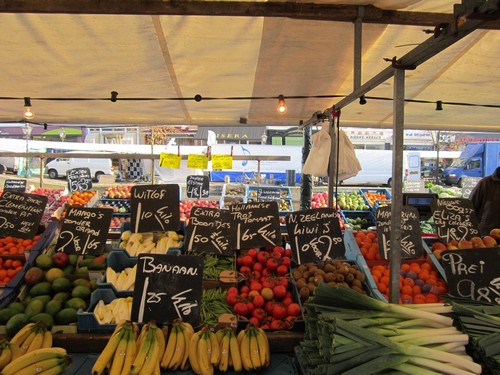 Street market of Leiden: 900 years of food
Leiden's market has been held for over 900 years, firstly starting with the sale of butter, cheese, fish and cereals. Today the market stalls are gathered twice a week around the original spots on the Botermarkt, the Vismarkt, the Aalmarkt and the Nieuwe Rijn, along the canal. It's here, in the very heart of the sleutelstad that you will find local and exotic food. Be sure to visit the market with an empty stomach because it's very hard to resist the temptation. Believe me, I try (and fail) every week!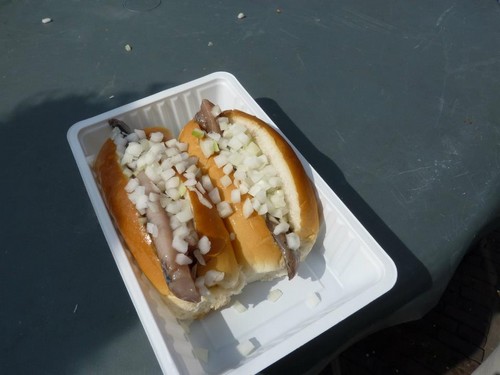 Besides the food, the crowd at the market is worth the visit. I always tend to think that Leiden is a student city but on Saturdays I am surrounded by families, senior citizens, tourists, hungover students. Friends bumping into each other remembering the great party they had the night before, neighbours getting each other's news, international students talking English, Spanish, French, or regular customers joking with the merchants,… Leiden's market is a real microcosm, and it's fascinating.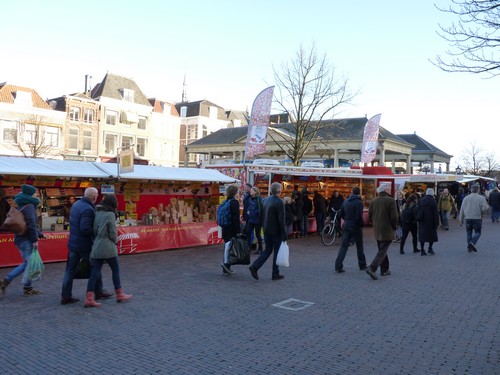 Street market of Leiden: A odd way to learn Dutch
Before I get into the details of the deliciousness of every single product you can find on the market, you have to know that grocery shopping is a surprisingly good way to learn Dutch.
When I moved to Leiden for the first time in 2011 my Dutch wasn't that great and stallholders would always reply to me in English which annoyed me so much. I wanted to shout "Please, let me practice!" So I kept talking in Dutch and seen that I went almost every week some of them started to recognize me – especially at the cheese shop where I was getting my weekly gouda fix – and they would finally talk to me in het Nederlands. Slowly learning a couple of words here and there and being surrounded by native speakers helped me a lot.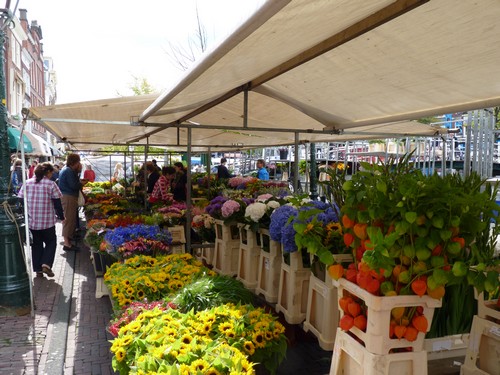 The best food of the market
When I was a student at Leiden University, I used to go to the market on Wednesday's because it was less crowded and smaller but I still could find everything I needed. The best tip is to go to that one stall selling bowls of vegetables for 1 € each or going at the end of the day when they cut down prices. I often end up with 5 bags of fresh fruit and veggie that I eat over the following week. Often I can't resist a freshly baked giant stroopwafel!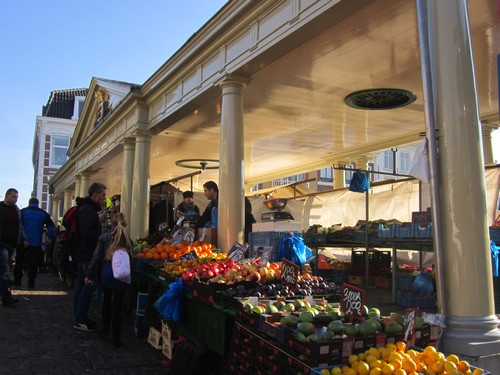 As I live abroad my friends often come to visit me and the tradition has become that we always go to the market on Saturdays. Be sure our weekends quickly transform into a food orgy as they want to taste everything. We try to alternate, once we go for the appelflap, the next for the broodje haring. But most of the time we'll end up with the delicious saffraan aioli dip, that wonderful roasted chicken and a bunch of colourful flowers to bring home. My friends love it some much that sometimes I even wonder whether they come to see me or to go to the market (The best day at the market is the probably that sunny Saturday afternoon when we end up on a terrace with a biertje en bitterballen!)
In the end, sorry if this review was a bit cheesy (pun intended). But Dutch culture at it's finest and coziest really get's out there at the Saturday market of Leiden.