As any true Dutchman, I love to end the year on a good sour note! There's no such thing as a good year! Let's celebrate the awful and complain till we die! Here I offer you the biggest Dutch FAILS of 2013. Which one will take the crown? You decide!

1. Zwarte Pieten Debacle
Black Pete has had a rough year. More people than ever started protesting Sinterklaas' black faced helper. Is it Racist? Is it tradition? The debate polarized. Just look at our own comment section. People criticizing the tradition were told to leave the country and defenders felt like they were being made into racists. There was no room for negotiation. Slurs were thrown and faces were slapped.
The Cherry on this FAILpie was a protest organized at the Malieveld where people showed their support for keeping Black Pete, yes you guessed correctly, black. How to explain this to someone who is not from Holland? Well you simply can't! It's one of those international jaw drop classics.

Do the Dutch have a problem with acknowledging discrimination and racism or is all this tempest in a teapot? Whatever the case we sure know how to make a great hat out of our ass.
2. Koningslied

The Koningslied (Kings song) was one of the most overrated FAILS of the year. It shouldn't even receive the honour of being a nominee. But here we are anyway. Why?
For the crowning of our king to be the coronation committee ordered John Ewbank to compose a song for the occasion. John did just that and recorded the song with Dutch singers and celebrities even putting in some Dutch Rap(Yes, dear reader there is such a thing as Dutch Rap). But as soon as he released it haters came out left and right ridiculing the song. It became such a big issue up to the point where Ewbank received deaththreats from internet trolls. This further paves the way to a legitimate PR media strategy: Deaththreats or it didn't happen!
John then withdrew his song as the official coronation song. Fellow colleagues threatened to resign. It all ran amuck.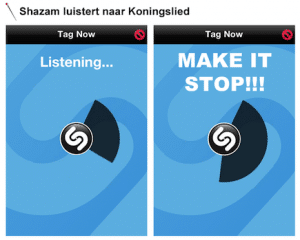 In the end the song was still performed in front of the royal couple. So what was the fuss about? For 2 weeks this has actually been THE news. So I'm not actually sure if the 'Koningslied' itself is the FAIL or the fact that the media made this into news. A FAIL none the less it is!
3. How Russia and Holland celebrate their undying love (400 years)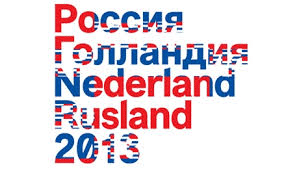 This was the year Russia and Holland wanted to celebrate their 400 year trade relationship. Activities were planned, paper party hats were folded and handshakes were practiced. But unfortunately not everything went as planned.
First news of Russia's new anti-gay law infuriated the Dutch gay community to the point of protesting the Constellation of Russia Concert at the Museum square. Then the police arrested the Russian ambassadors for hitting his children. In Russia some thugs retaliated by beating up the Dutch Ambassador. Then the Russian Ambassadors house got burglarized. Throw in some military Russian planes, state complaints and espoinage and you've got yourself a pretty decent novel.
Ministers got thrown into the mix and passive-aggressive insults followed suit. Read all about it over here.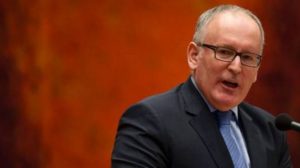 In short: a perfect year of celebration where we've grown even closer than before! Holland and Russia Forever!
4. Horse meat in our beef?
Yes, after thorough research, not one but more producers for our Dutch supermarkets turned out to mix their beef with horse meat. People were disgusted and appalled. Why? Because it's totally ok to mass murder those silly cows and eat them, but blasphemy to kill a majestic horse and mix it in. The deeper question here is: What would our gold medalist, Anky van Grunsven do?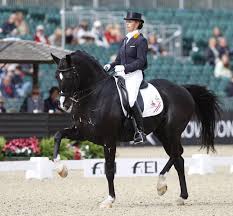 Alright, alright. It is kind of weird to be eating something else than what you actually bought. This stunt made us aware of being pretty damn unaware about what's in our food. If it tastes like it and it looks like it, it definitely means it's not it. Do we truly know what we buy?
Here's to making every trip to the supermarket a research project in progress!
5. The Economy and the unemployment Rate
Last but not least, I couldn't pass up our dear economy. Not only has the unemployment risen, it was another year of more BS from the banks (Cheers SNS), from a liberal government now considered to be bad for small business entrepreneurs (how's that for a conundrum) and with more unreliable predictions being brought to us from organizations who have been wrong before. They say the economy is ready to rise up again. But I will have to see it to believe it! Here's to hoping we can kick the recession to the curb in 2014!

Well, which one takes the crown?
Will the Zwarte Pieten go down in history as the Dutch Shame of 2013? Was the Koningslied our biggest eyeroll moment? Has Russia really done it this time? Are we ready to pick up our pitchforks and torches and storm the castle of the evil frankensteiconomy ? Or was 2013 the year consuming beef became a traumatic experience? You tell us!
[poll id="2″]
Oehh I just can't wait what FAILS will grace our little country next year.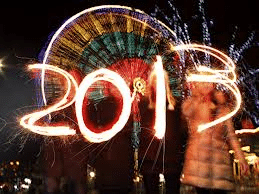 Have an awful NYE!