It's no secret, we love Scheveningen here at DutchReview. Whether it is because of the nice beach vibe, great events or that classic Dutch name – unpronounceable for the most of you – we just love it. Or perhaps it's the great variety in scenery of Scheveningen. This iconic Dutch beachtown can boast many lovely faces, resembling other renowned beachtowns such as Cannes or Long Beach. So when the good people of @buitengewoonScheveningen asked us to dig through their best pics of Scheveningen and get one of these insanely popular photo reports out there on DutchReview we didn't hesitate for a second.
Long story short, here are some of the greatest pictures taken in Scheveningen. Enjoy!
The Beach
It's the biggest asset of Scheveningen. The sandy beach with the esplanade and the famous 'Pier' is more than 3 kilometers wide. The 'Noorderstrand' is the nook where you probably end up and is the more bustling one. Go to the 'Zuiderstrand' for a more tranquil experience. The North-Sea might not appear as dazzling as the Mediterranean but it's one of the cleanest and most natural seas to swim in.
The Pier
Peculiarly, it's the building that makes Scheveningen. The famous Pier is an icon on the Dutch coastline. There's something there for everyone with its light, broad thoroughfares, industrial décor, great street food, Ferris wheel, hotel suites and relaxed beach atmosphere.
The Pier in Scheveningen is 400 metres long and was built around 1900 as a wooden promenade above the sea. Burned down, rebuilt, popular or forgotten – in the end it doesn't matter: the Pier is here to stay.
The Pier is open daily and all year round from 10.00. Admission to The Pier is 'Gratis'.
Scheveningen Scenery
Besides the beach and the esplanade, Scheveningen also has some spectacular scenery for hiking or mountain biking. The perfect setting for a long walk in the winter! And if you're more of a salty seadog, the picturesque harbour and fishing boats will satisfy that urge. The romantic lighthouse completes the setting of the classic beachtown…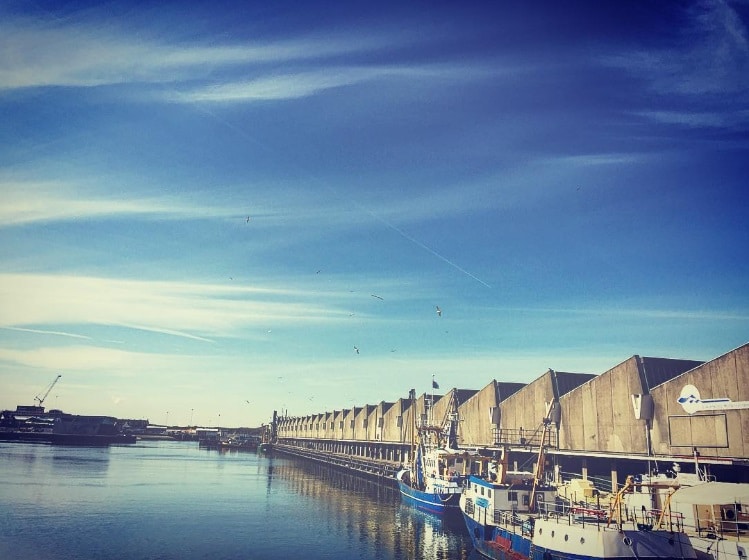 Oh and fireworks. EPIC FIREWORKS
While the rest of the Netherlands is lit' with fireworks on NYE, Scheveningen has a longer affair with the firework show. They're scheduled now for the 10th, 18th and 26th of December.
That's it for now! If you've got any great pictures of Scheveningen that you want to share, feel free to send them in or drop them in the comments (or tag @buitengewoonscheveningen or @dutchreview when sharing them on Instagram)!
Still not satisfied? The @buitengewoonscheveningen account brings you the best pictures of Scheveningen 365 days a year (and no worries, if you haven't got Insta you can also follow them on Twitter or Facebook).