So about these taxis at Schiphol…
If you've ever been to Schiphol Airport, and if you live in the Netherlands then you probably have, you'll have noticed the number of taxi drivers who ply their trade there.
Many of these drivers are honest chaps, gentlemen of the highway, law-abiding raconteurs of the road who wish only to convey you comfortably and affordably to your desired destination. They pick you up at the square outside the airport, and conduct you via the swiftest route to your hotel in Amsterdam, while sharing their local knowledge of the city at no extra cost. They are the hosts with the most.
Ronselaars!!
But watch out! Among these gallant drivers there lurk charlatans! Yes, there are taxi drivers at Schiphol whose only aim is to finagle you into their vehicles and then swindle you of your hard-earned holiday money. For shame!
If this prospect is too horrible to contemplate, then don't worry: something is being done about it. The mayor of Harlemmermeer, Mr Theo Weterings, is applying himself vigorously to the issue. In a bold move, he has banned all taxis from Schiphol which do not have a special permit for the airport route.
The ban (or taxiverbod: again it sounds scarier in Dutch) came into force in November. Since then dozens of drivers have been checked, and two – yes, two! – fines of 1,800 Euros have been levied! However, as even the mayor himself admits, the ban has had only limited success, and many of these taxi charlatans are still there. Flouting the law is their modus operandi, after all!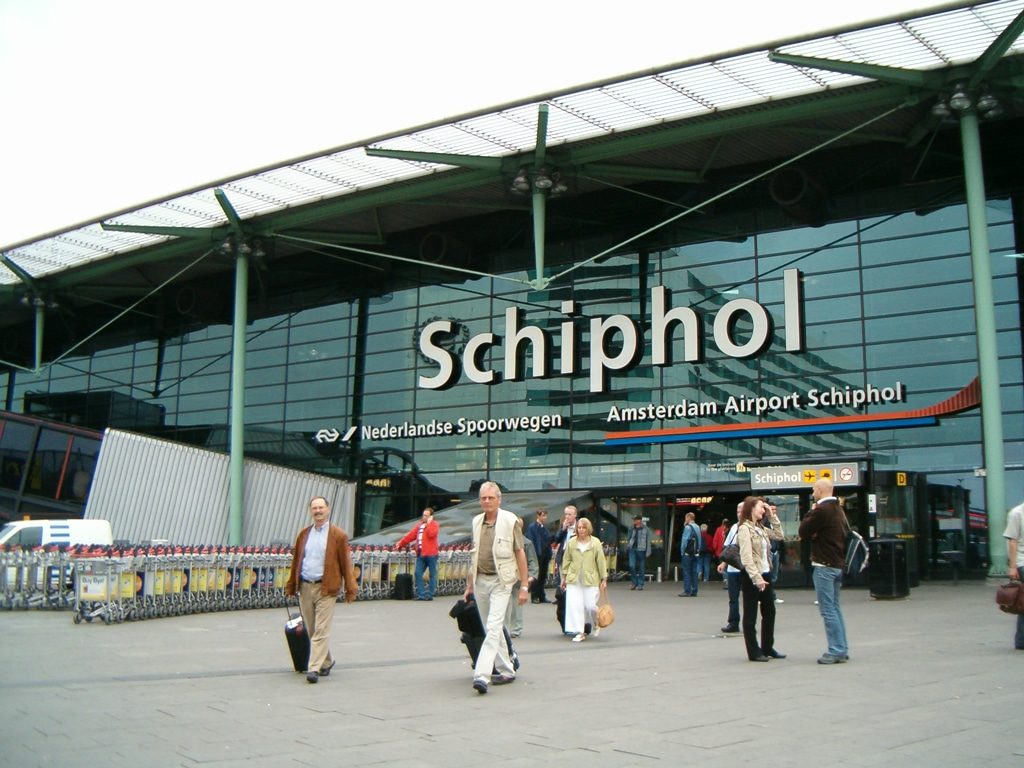 What to do with taxis at Schiphol??
And so, if you want to avoid being ripped off, there are a couple of options.
Only agree to travel with drivers wearing the orange (and fashionable) "Official Taxi Driver" high-viz shirt.
Use public transport such as the train or bus.
Stay at home and do not travel. EVER! They can't get you if you're in your house!