Moving to the Netherlands as an international is challenging in lots of different ways; from learning a new language to dealing with a new culture, there is much to adjust to.
Over our time in the Netherlands, we've come across 12 expat services that have made our lives here so much easier, so we're sharing the love.
Expat services in the Netherlands: parkrun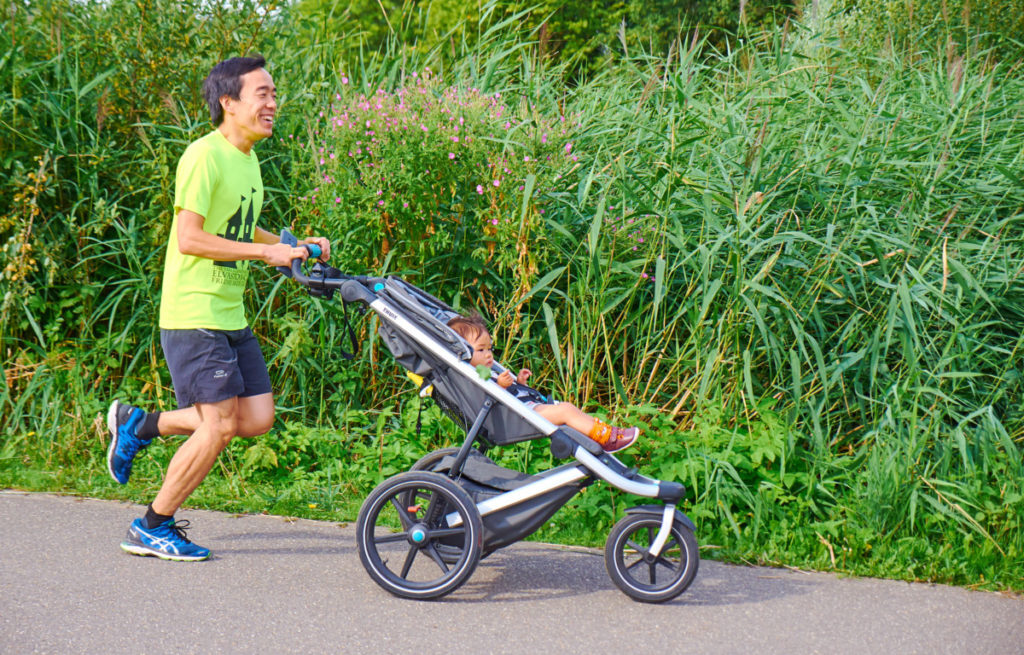 One of the most difficult aspects of moving to a new country is making new friends, and that's particularly hard when you don't have a set routine yet. parkrun can help you with both these struggles.
It's a programme that organises runs around the Netherlands each week. The idea is to bring people together in a community that encourages fitness.
You get a barcode and can measure your progress each week by scanning it when you begin and end the race. You don't need to be fit at all — it's more for community building, with the added benefit of fitness along the way.
Expat services in the Netherlands: bunq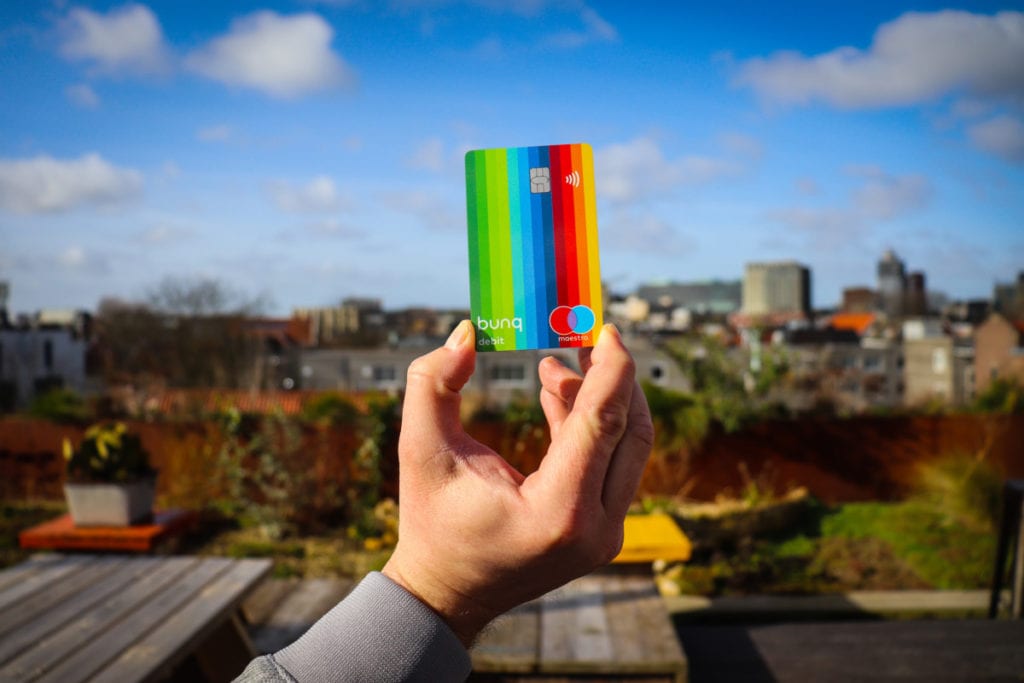 bunq is a Dutch bank that's breaking all sorts of boundaries. It's fully digital, with a customer service team ready for all your questions in your language.
Crucially, for expats, it's much easier to sign up for than other banks because you don't immediately need to supply your BSN number when you register.
That's really handy — if you've gone through the process of setting up your life in the Netherlands, you know just how easy it is to get wrapped up in a bureaucratic circle of doom.
bunq breaks that vicious circle, and in the process, provides you with an account at a bank that only invests ethically, and doesn't pay its staff massive bonuses (like most other banks).
Expat services in the Netherlands: Helpling
When you're trying to adjust to a new life, make friends, and find a job or a house, the last thing you want to be worrying about is how clean your house is.
When you're busy, it's so easy to let scrubbing the bathroom slip (let's be honest, it's already easy for it to slip when you're not busy). That's where Helpling comes in.
Helpling is an online marketplace, which links cleaners and people who need one for their homes. In this internet era, scouring local noticeboards in search of a cleaner is truly passé, especially when Helpling is so convenient.
You can select a time and date, and a list of cleaners who are available and ready to do the job will automatically come up. SO handy, and you don't have to clean. What a win!
Expat services in the Netherlands: Partner Pete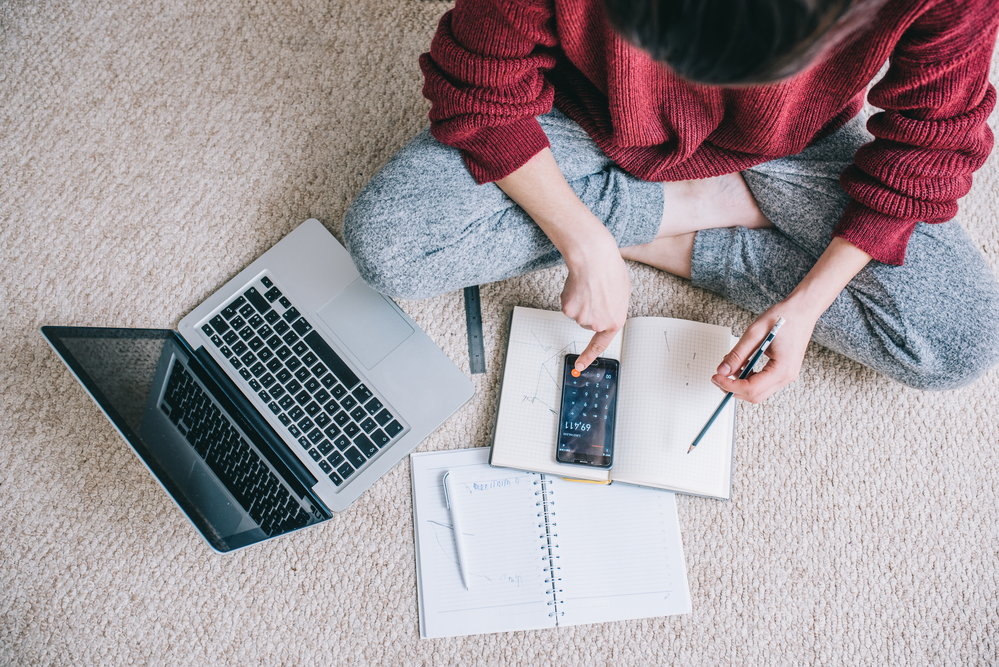 Another thing no one wants to deal with, nor truly knows how to deal with, is setting up utilities in a new country. In the Netherlands, most utility websites are only in Dutch, so having someone to walk you through the process, or even better, to do it for you, is helpful.
We loved working with Partner Pete, a utility provider in the Netherlands that offers electricity, internet, phone connections and insurance to expats — yes, all in one go. That's much better than hunting down individual providers of each.
Partner Pete's customer service is in English, and it also offers flexible contracts, which is really nice if you're not sure how long you'll be staying in the Netherlands.
Expat services in the Netherlands: N26
N26 is another great, expat-friendly bank — particularly if you travel a lot, or come from a country that doesn't use euros.
N26 has a variety of tiers, the swishest of which is N26 Metal, which is €16.90 a month. With this tier, you can make free cash withdrawals anywhere in the world, pay without bank fees anywhere in the world, and you get an insurance package.
READ MORE | The best banks in the Netherlands for internationals
N26, like bunq, is purely digital, so there are no physical branches, but customer service is there to help you at any time. Plus, their cards are transparent, so: aesthetics.
Expat services in the Netherlands: Undutchables
While most people will move to the Netherlands with a job already set up, there are plenty who take the plunge and arrive jobless. Finding work as an expat, especially if you don't yet speak Dutch (more on that later), can be really difficult.
READ MORE | 7 ways a Dutch job is different
That's why we love Undutchables: they're an employment agency for expats in the Netherlands, and they can help you with finding your new Dutch career in the Netherlands.
Even if you haven't arrived yet in the Netherlands, get in touch with them, and they can show you their list of current vacancies, and maybe you'll be able to arrive in the Netherlands with a job already set up and ready to go.
Expat services in the Netherlands: Learn Dutch
You've almost certainly seen videos from Bart de Pau's Learn Dutch: you can check our favourites out here. But there's more to Learn Dutch than videos of expats being confused by Dutch culture, though admittedly, that is extremely relatable.
READ MORE | Dutch Language Schools
The Learn Dutch website has lots of different Dutch courses for you to choose from, as well as a blog filled with handy tips about the whole process of learning this strange language.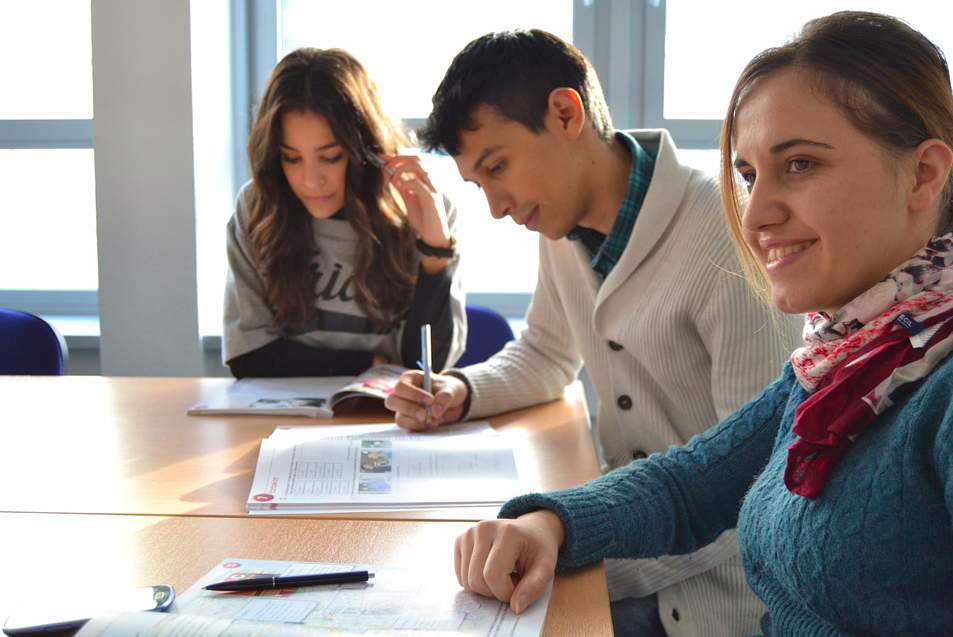 Learn Dutch also offers a summer school and a winter school, if you're up for intensive classes for a shorter period of time.
Even though pretty much all Dutchies speak amazing English, learning Dutch is really important for your career and your social life as an expat.
Expat services in the Netherlands: TransferWise
This is another important financial expat service: it's almost certain that at some point, you're going to need to either transfer money to the Netherlands from another country, or the other way around.
When you're dealing with non-euro currencies, that can VERY quickly get expensive.
READ MORE | Investing in the Netherlands: 7 great apps for getting into stocks
A lot of banks will tell you that transferring money costs a certain amount, but what you'll end up paying is still higher than it should be, because your bank uses an exchange rate that's higher than the true one.
TransferWise cuts this out: it tells you what the fee is, and that's what you pay. No sneaky money-grabbing here.
And when you're sending money out of the Netherlands to somewhere else, TransferWise is particularly great, because usually you'll get charged extra by the banks on both sides of the transfer. Again, TransferWise cuts that out: you pay exactly what it says on the tin.
Expat services in the Netherlands: Mortgages
It's fully understandable that you want to settle down in the Netherlands: from the bikes to the canals, it's a beautiful country with a high quality of life.
Buying a house here can be complicated, especially given the current property market. Still, mortgage agencies, such as Expat Mortgages, specifically work with expats to give the best information on the process possible — in English!
READ MORE | 7 things you didn't know about buying a house in the Netherlands
They can help you figure out how big of a mortgage you can get, where to get one, how to make an offer on a house, and all the delicious paperwork that follows.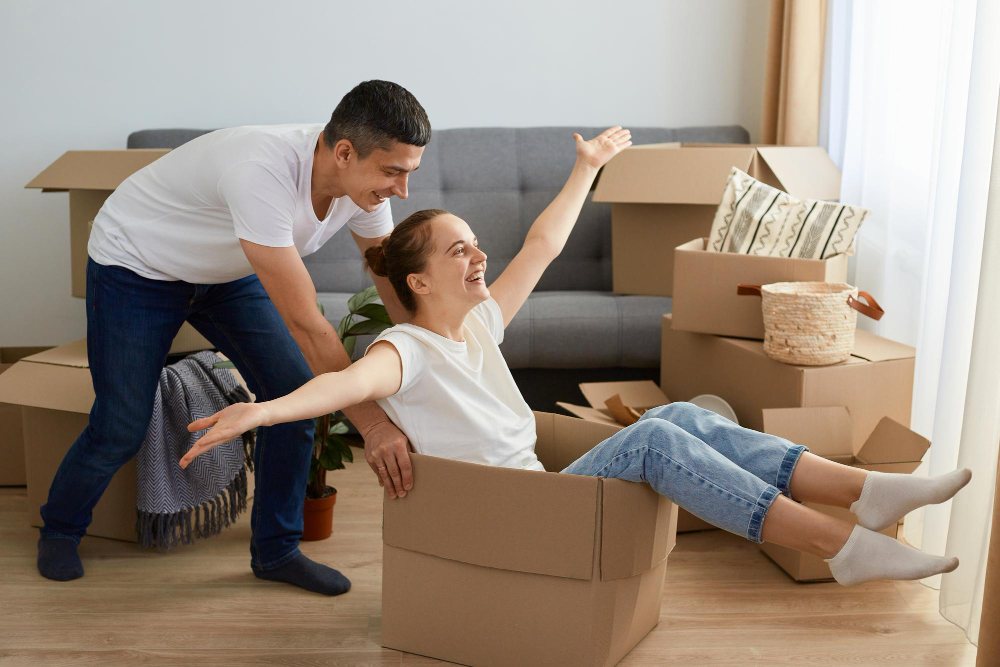 Financially, buying a house in the Netherlands makes a lot more sense than renting when you're staying here for an extended period of time — but it's a complicated process, so having a mortgage broker on board can be helpful.
Expat services in the Netherlands: Expat centres
Sometimes, you just want to go somewhere where you can find all the answers to your questions — and for expats, expat centres are just that.
At DutchReview, have experience with the ones in Leiden and Tilburg, so we're recommending those specifically, but there is an expat centre in most major cities in the Netherlands.
They can let you know what's going on in a city, from cultural events to sports, and they can also give you some tips on the nicest spots in each city.
Plus, if you're having trouble with any of the bureaucracy that comes with moving to the Netherlands, they can also help you out. So really, expat centres are a one-stop-shop for almost anything you'll need as an international here.
Expat services in the Netherlands: Animal shelters
If you're settling down in the Netherlands, the obvious next step is getting yourself a Dutch furry friend.
Whether you're a dog or a cat person (or a rabbit person, or a bird person, or a snake person, we accept everyone here — except rat people), an animal shelter is a much better place to get your new best friend than from a pet store.
READ MORE | The ultimate guide to owning a dog in Amsterdam
There is a dierenopvang or a dierencentrum in most major cities (find yours by googling these two words in combination with your city), and they can help you get started with your pet search.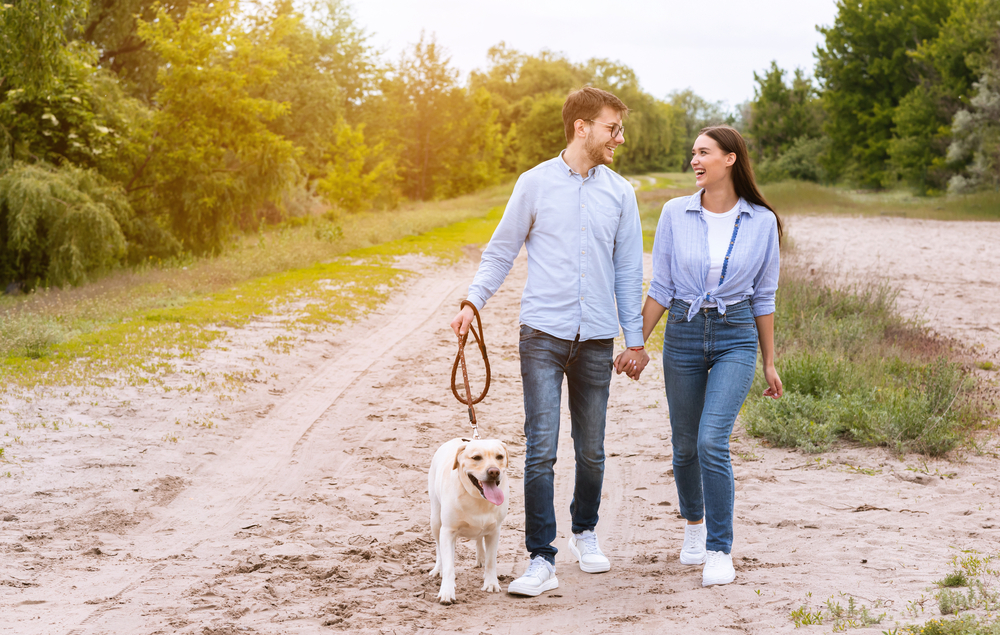 Most have a procedure whereby your needs are matched with an animal's, so you have some assurance you're going to be able to provide a happy home for your new child.
Expat services in the Netherlands: DutchReview Facebook group
Listen, we have to promote ourselves a little bit, okay? But seriously, we have a Facebook group that is super helpful for the international community.
It's a friendly, cosy space where you can ask questions, get people's opinions, and best of all, feature in our articles if you respond to our questions about your experiences of life in the Netherlands.
Our members also post awesome photos of different parts of the Netherlands, so if you're looking for exploration inspiration, it's the place to be. Also, if you're considering moving to the Netherlands, it is a great group to join, because you'll get a real sense of what life here is like.
Which expat services have helped you the most while settling down in the Netherlands? Let us know in the comments below.
Editor's Note: This article was originally published in February 2020 and was fully updated in March 2023 for your reading pleasure.