Tilburg is a creative city with lots of heart and character. It has a good mix of traditional and modern architecture and walking through its streets is an adventure, because you never know what you'll find behind the next corner.
Here are seven things that might pleasantly surprise you while exploring the city and why you should plan a day trip to Tilburg. Before we get into it though, here are six things to know about Tilburg if the city is completely new to you:
1. Tilburg is one of the culture capitals of the Netherlands
Tilburg is home to some great museums. The Natuurmuseum Brabant is the city's natural history museum, which contains some pretty awesome animal specimens. Museum De Pont is the contemporary art museum in Tilburg and it's named after Jan de Pont, who donated a portion of his assets to create the museum.
The TextielMuseum, or Textile Museum, is a museum for industrial and designer textiles. Located inside a restored factory, the museum has a massive glass entrance that is hard to miss.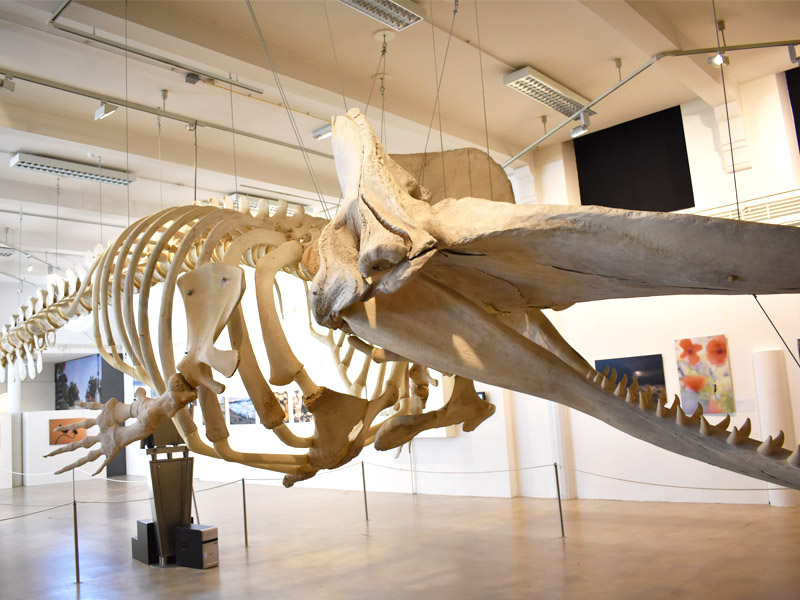 Other than that, Tilburg also hosts a ton of events every month. With over 700 events per year, it's actually one of the most eventful (pun intended) cities in the Netherlands. Some of the most popular festivals include the Roadburn festival, the Hap Stap festival, and the biggest hip hop festival in the Netherlands — Woo Hah!
2. Tilburg is the best place to buy some unique items
When walking through the streets of Tilburg you can't help but notice all the unique shops that are scattered around the city. So if you're tired of all the global brands that everyone seems to be buying their stuff from these days, Tilburg is a great place to do some serious shopping.
And if you're not sure what it is exactly that you are looking for, 013 Straatjes can help you with locating some of the funkiest shops in the city. From boutique clothing stores to handmade household items — a day trip to Tilburg can help you become the hipster you've always aspired to be!
Not to mention that every year Tilburg is the host of 'De Mei Markt' a.k.a the biggest night market in the Netherlands. That means that for a whole week you can give into your shopping cravings and buy some pretty unique goods that your snobby neighbor surely doesn't own.
3. Tilburg has some epic food
Of course, no day trip is complete without some good food, and thankfully, Tilburg has a ton of that! Besides the amazing food that it offers, Tilburg is (of course!) full of some pretty amazing themed cafés and restaurants. Want a film house theme? You got it! Want an abandoned factory theme? You got it! Want to dine in a renovated train wagon? You got that too!
Simply head to De Wagon — one of the most unique restaurants in Tilburg. You can either have your meal inside the train wagon just like a passenger or you can eat outside on the terrace when the weather is nice and sunny. The food is delicious, and you can also sit at the bar if you feel like just having a biertje.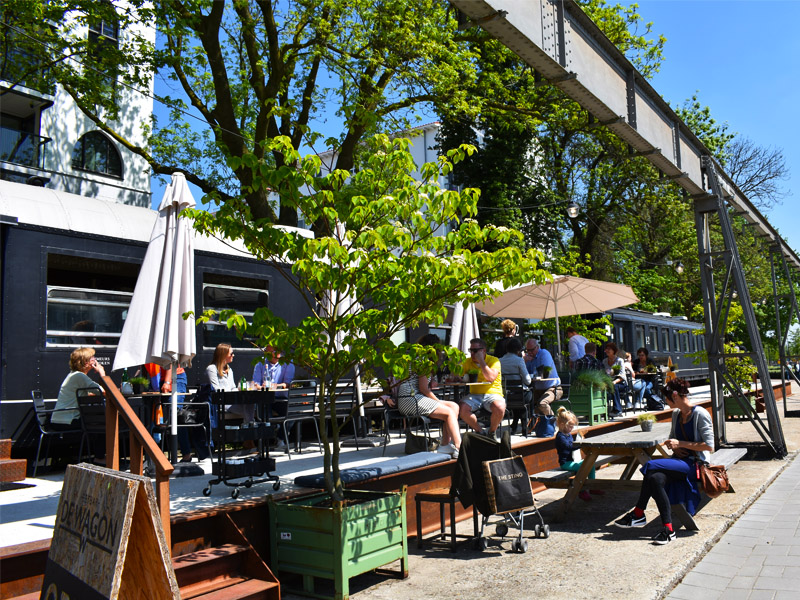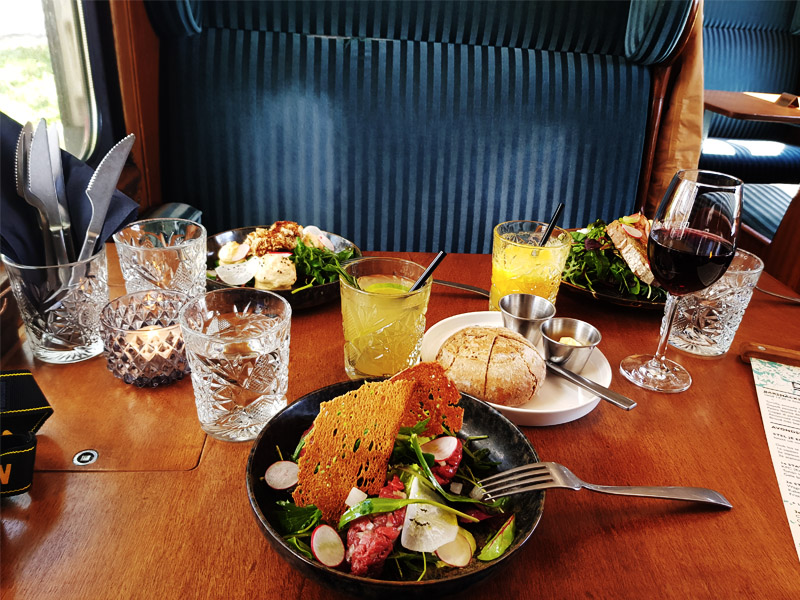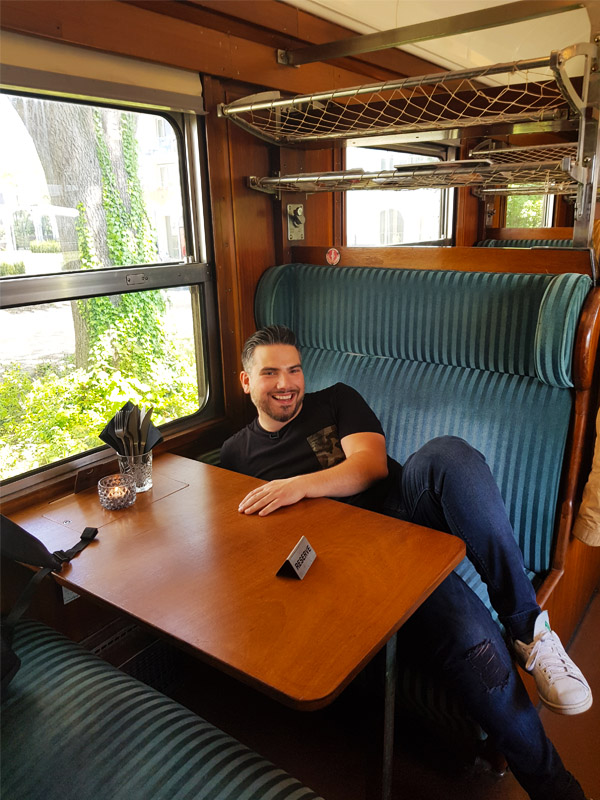 Another place where you can have a great meal in Tilburg is RAW. This unique spot has a very interesting vintage-themed interior. From old filming cameras to old radios, this place has the best antiques. The vintage atmosphere, in combination with some pretty delicious food and drinks, makes it the perfect place for a meal during your day trip to Tilburg.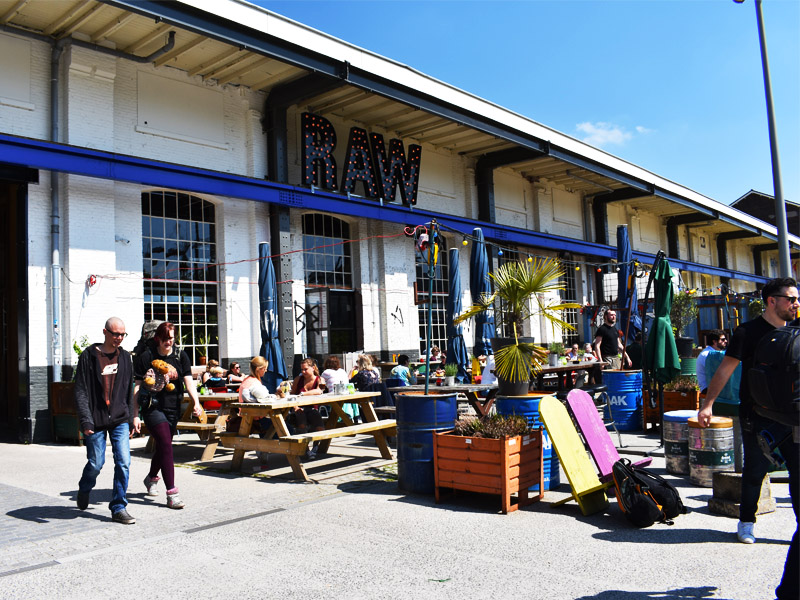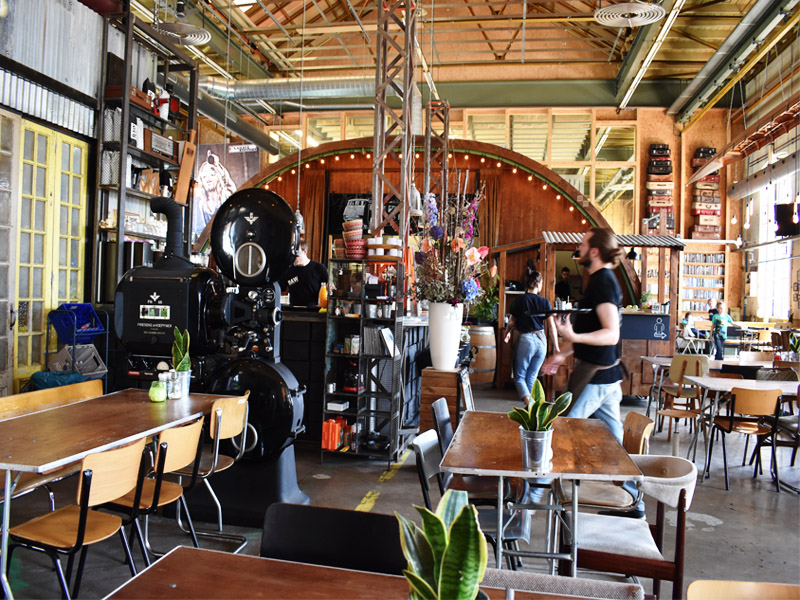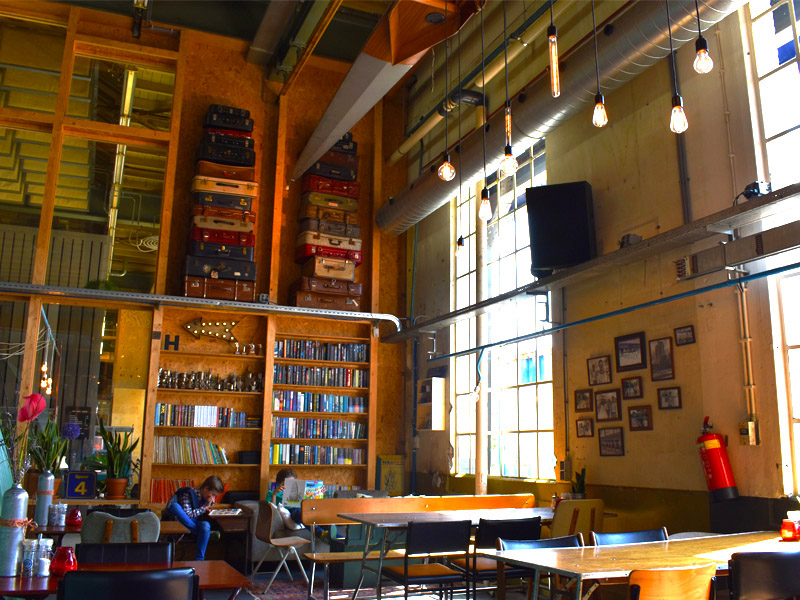 Another spot where the food is truly lekker is De Houtloods. And you actually get to watch as your food is being prepared right in front of you!
And if by any chance you're just looking for some typical Dutch restaurants or global food chains, you can always have a seat in the city center and enjoy some beer with worstenbroodje. If you're brave enough, you can do a quick sprint through the water fountains to cool yourself down after a day of exploring.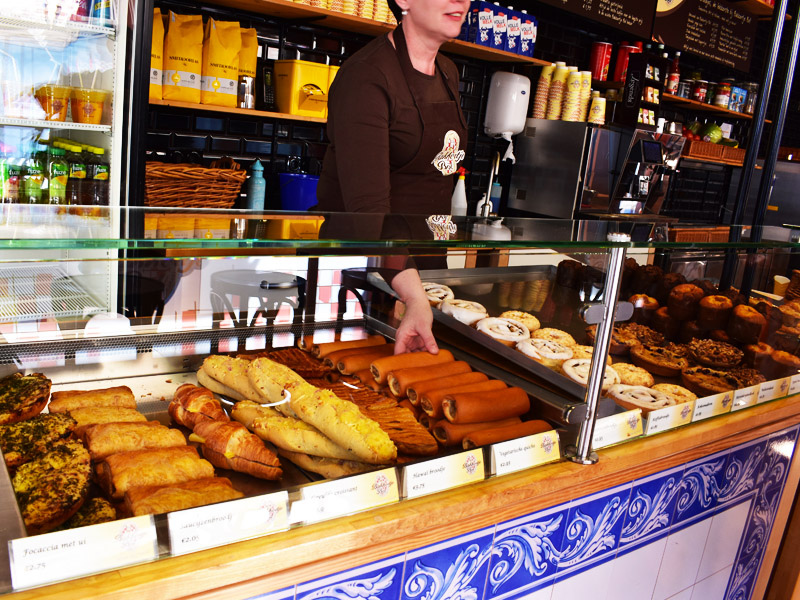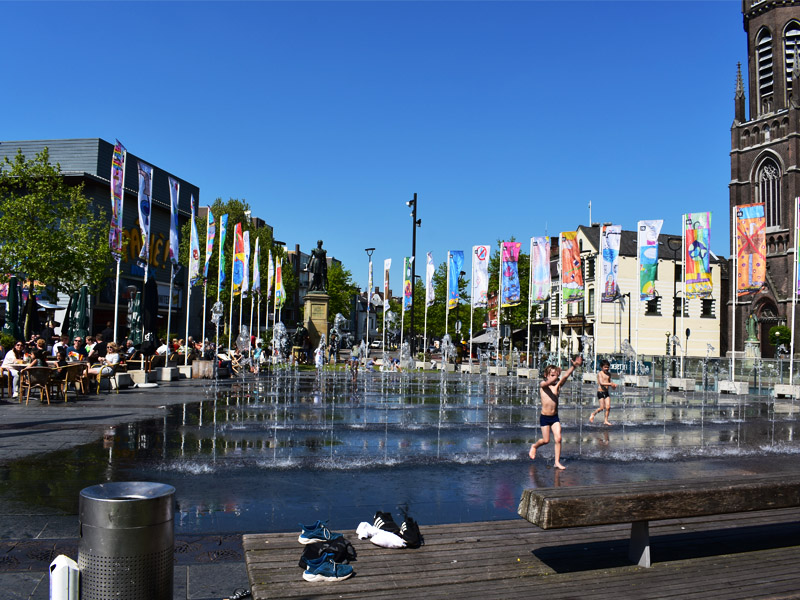 4. Tilburg is one of the greenest cities in the Netherlands
Did you know that Tilburg is one of the greenest cities in the Netherlands? Even though it might not be your typical Dutch canal city, Tilburg makes up for it by providing its citizens with loads of fresh air and nature.
Nature in Tilburg is beautiful, soothing, and tranquil, and the countryside around the city is extraordinarily serene. One of our favourite parks to visit is Oude Warande. As soon as you step into the woods, the fresh air will hit you like a truck of zen!
The paths in the park are shaped in the form of a star and in the middle of it is a small clearing with a café. So if by any chance you're done with exploring the museums or took "shop 'til you drop" too literally, head into the countryside for a picnic or a lazy stroll. You might even end up seeing a fox — or at least pet a few doggies. Oh, and a small tip! Make sure you bring some insect repellent.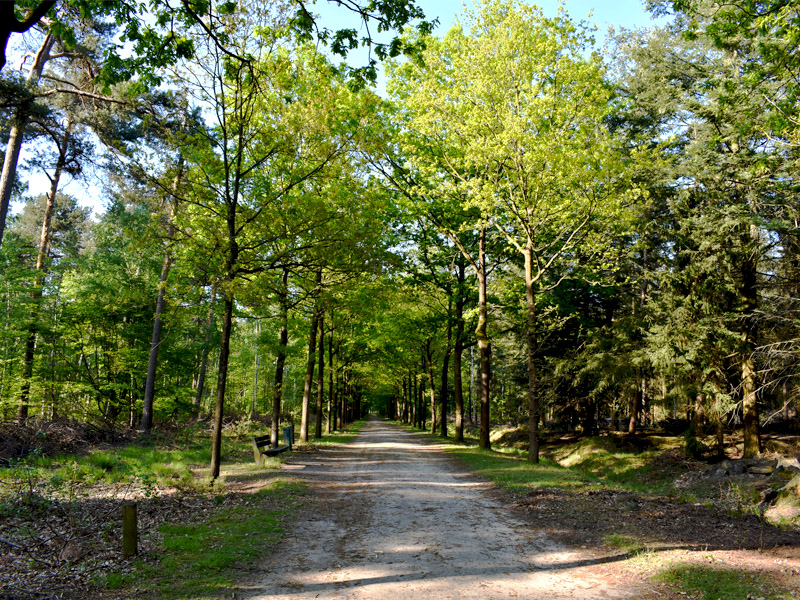 As surprising as it may be, there are also sand dunes in Tilburg. This mini desert in the middle of the province of Noord-Brabant formed around 10,000 years ago, and its 30 square kilometers of shifting sands carry the name of National Park Loonse en Drunense Duinen.
It's an area filled with various plants and animals. The dunes are open to the public through walking tours on a daily basis, and if you're feeling a bit more adventurous, there are GPS tours, bridle paths, and mountain bike trails.
Tilburg is also home to the largest wildlife zoo in the Benelux — Safaripark Beekse Bergen — which can be explored by boat, bus, and by car — or by foot, if you're brave enough.
This African wildlife experience is available all year round, so if you're in Tilburg, drop by Safaripark Beekse Bergen to see the African Big Five: the elephant, rhinoceros, lion, leopard, and buffalo. (Just watch out you don't get out of the car though 😉)
5. Tilburg has great music to enjoy
Tilburg not only has great museums to spend hours in, nature to get lost in, and shopping and eating options that take up entire days to discover. You can also enjoy an evening at a concert hall in Tilburg and there's something exciting happening every other day.
One of the most notable locations would be Poppodium 013. If you're interested in exploring the vibrant and burgeoning music scene in Tilburg, you'll definitely not be a stranger at this place. International talent like Poets of the Fall, Machine Head, and Alice Cooper have all visited. Will you be too?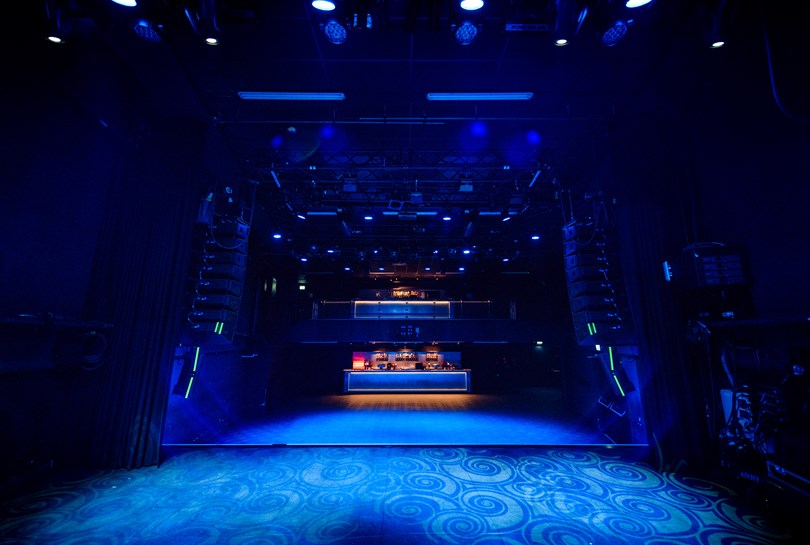 Notable concert halls don't stop there! Also check out Factorium, Theaters Tilburg, Paradox, and De Nieuwe Vorst — venues that always have something fun and exciting happening! As I said, the music in Tilburg is burgeoning.
6. Doloris: the maze that will stay with you forever
A trip to Doloris and the experiences you will have there cannot be put into words. It's an otherworldly maze you have to go through while being blindfolded, which heightens your other senses.
Needless to say, you have to stay open-minded and calm as the experience is definitely not for the fainthearted. But if this is not your cup of tea, they have an amazing rooftop bar and restaurant where you can enjoy a view over the city of Tilburg while sipping on cocktails!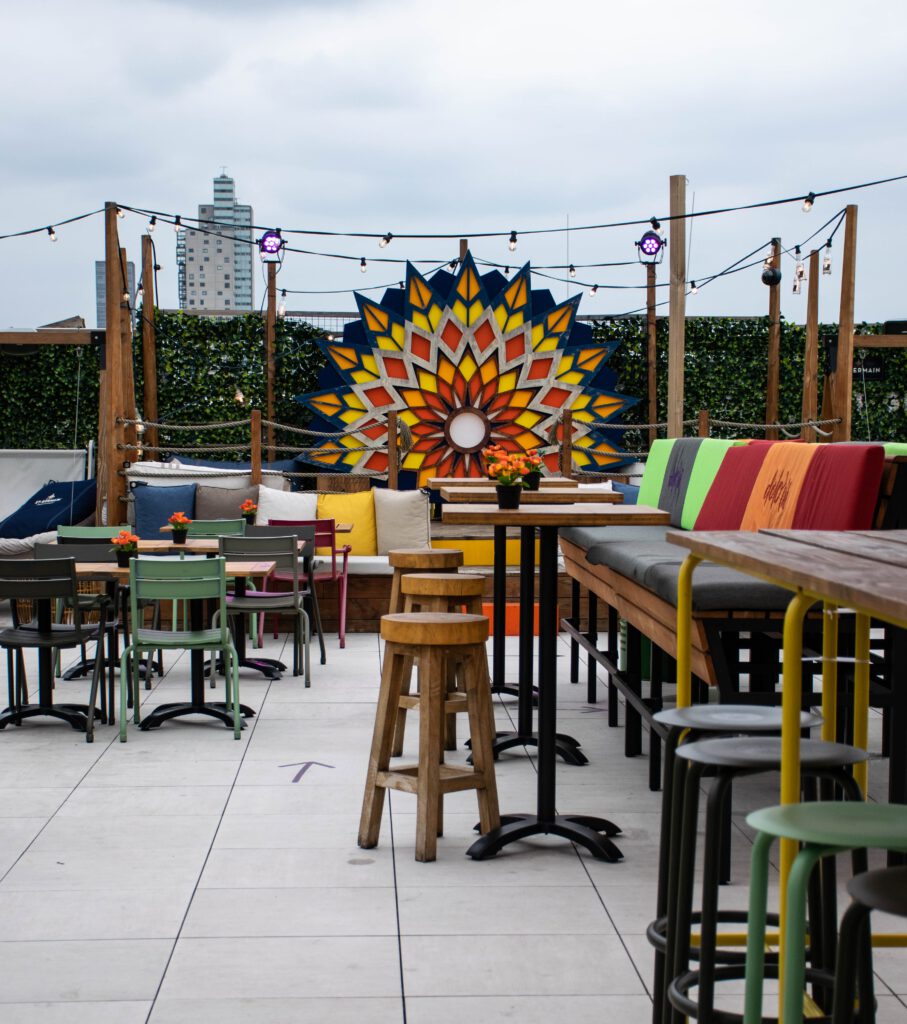 7. Tilburg has one of the top four libraries in the world: the LocHal
One of my favourite ways to spend time is to go to a library because it's one of the last few public spaces where you can spend hours on end without being expected to spend money. The LocHal in Tilburg is one such library, and it was actually named the second-best library in the world by the IFLA Best Public Library of the World Awards.
It's a repurposed old locomotive hall which is now a popular gathering place for students, young professionals, and families alike. It's a damn shame that it didn't win, but ranks and numbers are not everything! This library is very close to Tilburg Central Station.
Need even more tips on a day trip to Tilburg? Head over to Ticket to Tilburg to find out what's happening in the city right now.
What other things should definitely not be missed in Tilburg? Let us know in the comments below!
Feature Image: Abuzer van Leeuwen/Supplied
Editor's Note: This article was originally published in May 2018, and was fully updated in July 2021 for your reading pleasure.