Living in Amsterdam (and the Netherlands) for the first time?
Okay so we may have prejudged you and assumed you're living in Amsterdam, but this guide can apply to you moving anywhere in the Netherlands BTW. 😉 Anyway, we've produced many guides over the years here at DutchReview, so we thought that it was about time that we put some of the main ones all in one place and create the ultimate survival guide to living in the Amsterdam (and the Netherlands) for the first time! Read on for some of the things that you need to know once you land in this beautiful (yet flat) country. The fun starts now!
1. Expect to struggle to find housing, it's pretty overpopulated out here!
If you're new to DutchReview, or new to the Netherlands in general, you'll be quick to learn that housing here is a problem. It doesn't matter if you're a native, a foreign worker or a student, almost all of us have struggled at some point or another. It's important to be aware of this and prepare yourselves.
DR top tips:
Start your search early!
Make sure your budget is reasonable and over-budget JUST in case (if you can)
Watch out for scammers (we have an article here to help you with that)
Decide if you are after social housing or private sector properties
Looking to buy? We even have an article for that too
If you're a student looking to apply for a Dutch uni, check out all of the great student cities in the Netherlands
So now that we've got that out of the way, let's get to the part where the expat life in Amsterdam is fine.
Oh no, health insurance first
2. Sort out your health insurance
Ah, this is definitely an important one. Healthcare is private in the Netherlands, so it's compulsory for you to take out Dutch health insurance within 4 months of your arrival to the Netherlands, OR once you have secured a job, whichever comes first.
We have a health insurance guide which tells you all you need to know about health insurance how to secure the best one for you. If you're not earning much, you can apply to have help to pay for it. All information is found here (cos we're just that good).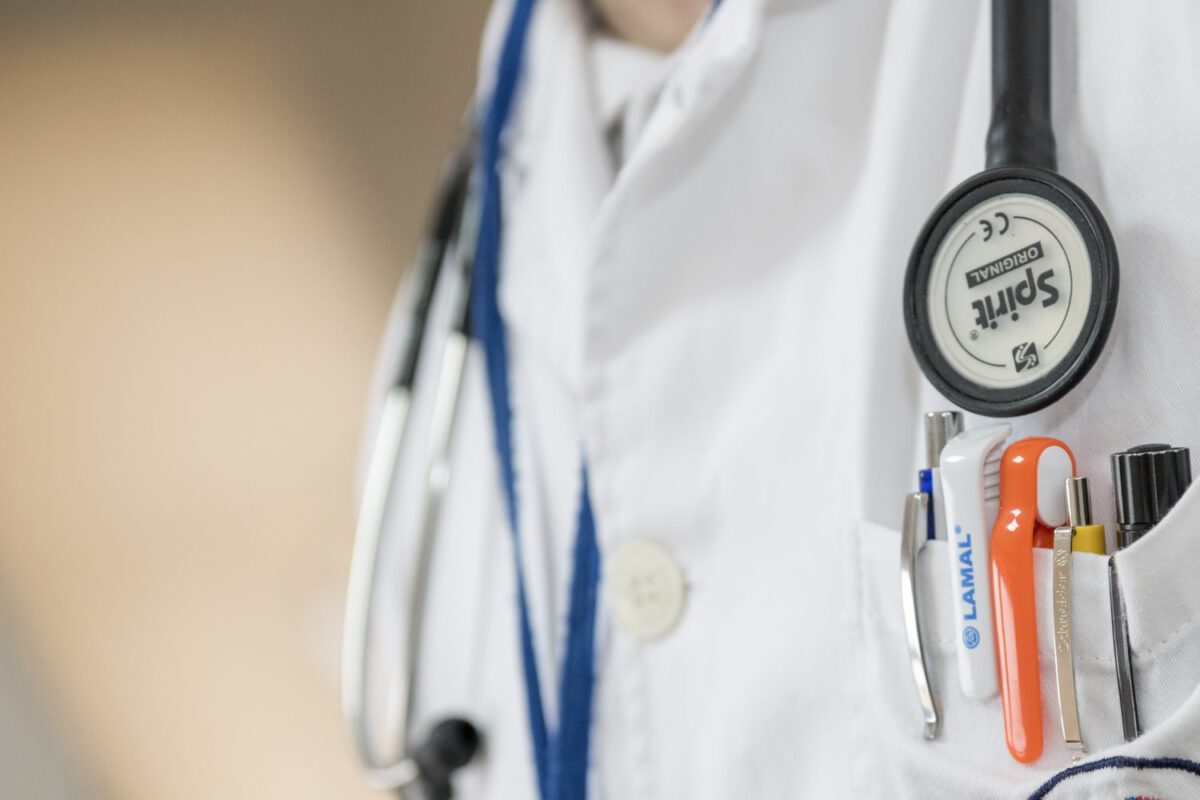 3. Buy a bike… and use it!
Cycling is all part of the Dutch culture and you'll learn that as soon as you arrive in the Netherlands. In general, bikes are cheap, and most people aren't bothered about how they look, as long as they get you from A to B. There are plenty of cycle lanes, it really isn't dangerous and that's why barely anyone wears a helmet!
There are many different bikes to choose from. We actually have a guide for that too. 😉 In short a omafiets are granny bikes – this is the cheapest bike and usually has no gears and a back-pedal braking system. This took to while to get my head around, I was used to braking using my hands, but you pick it up quickly (and you never forget too!) The masculine version is the opafiets.
Mamafiets are for you mothers out there! It's essentially a bike with a child seat on the back. The sight of it to some foreigners makes our hearts drop, we are so scared in case the bike tips over. The Dutch have got this! No fret. (There are papafiets too!)
Bakfiets are what people associate with being typically Dutch. It's a bike with a wooden box on the front when children (or dogs) can chill while you cycle.
4. Learn Dutch (even if English comes easily to the Dutch)
Some say Dutch is easy, some say Dutch is hard. Regardless, if you're planning on staying in the Netherlands, then you're going to have to learn Dutch at some point. Dutch tuition isn't cheap either, so if you're looking to learn Dutch for free, then check this out. If you want to learn Dutch fast, then we have tips for that too.
Learning Dutch means that you can fully integrate into Dutch society. Sure, their English is probably going to be better than your Dutch could ever be, but if you're planning to never ever leave, then better get cracking!
Oh, forgot to talk about dating in Amsterdam, but here's a DutchReview video that will help you (a bit, maybe not at all, ah well see for yourself)
5. Amsterdam is great, but explore other great Dutch cities instead
Sites like ours can be a bit guilty about mainly talking about Amsterdam when we're talking about the Netherlands. That's where most of the tourists flock and it's the capital after all. However, there are plenty of other amazing places in the Netherlands and I personally think that lots of them are much better than Amsterdam. P.S. we've also written a list of places more beautiful than Amsterdam.
Take your pick, we've spoken about them all! How about Leiden, Delft, Tilburg, Rotterdam, The Hague, Amersfoort, Utrecht, Scheveningen, Groningen, I could go on!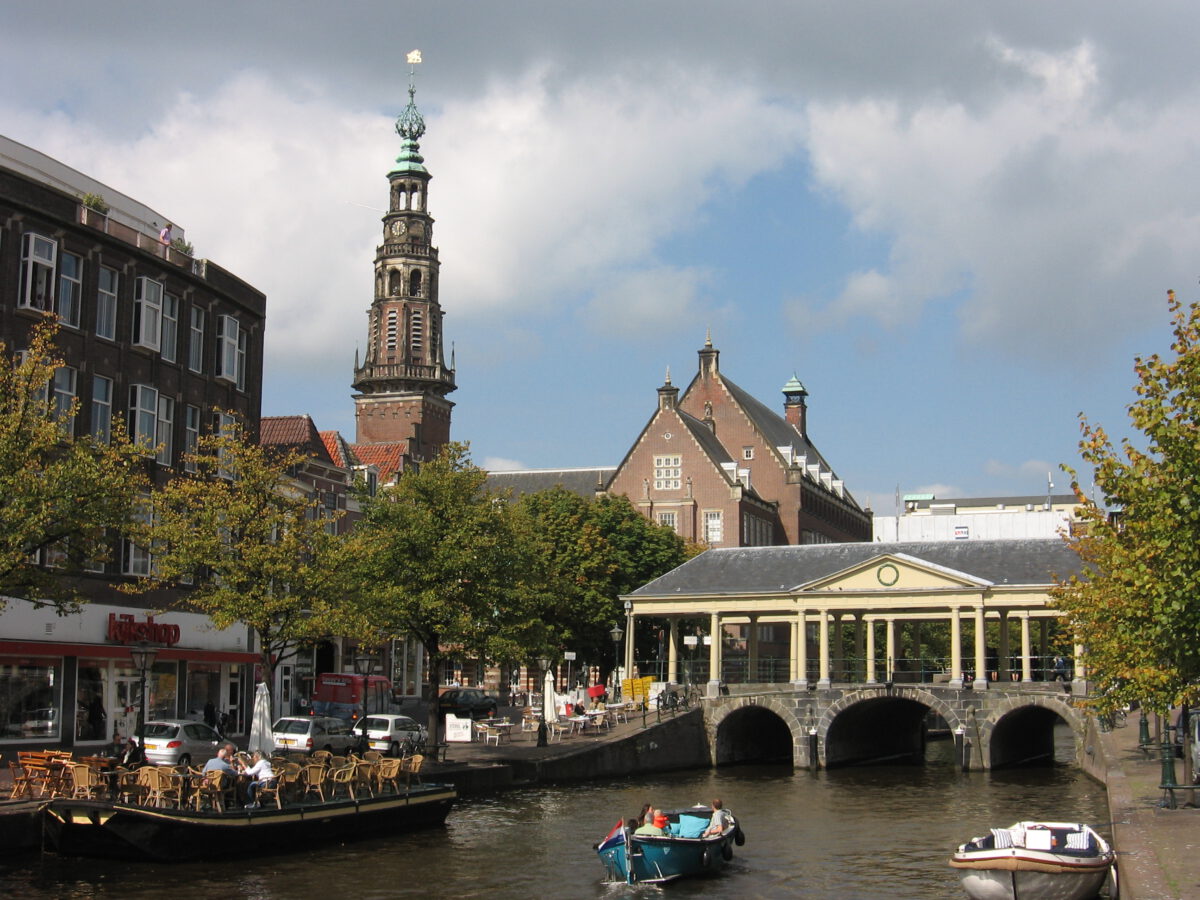 6. Buy a train subscription (it will save you so much money!)
I wish someone told me this from day one of living in the Netherlands, because I was paying full price for tickets for at least 7 months before I realised that you could get a subscription. I hate to think the amount of money that I had wasted. If you pay full-price all the time, it ain't going to be cheap. Especially when I was travelling as far as Groningen or Maastricht from Rotterdam (idiot, I know).
Not only can you get monthly subscriptions to massively subsidise the train fare, but you can also get day train cards on offer in the supermarkets every now and then. You can also go online and buy discounted day or return tickets. There are plenty of different options. Check out our train guide to secure your cheap ticket!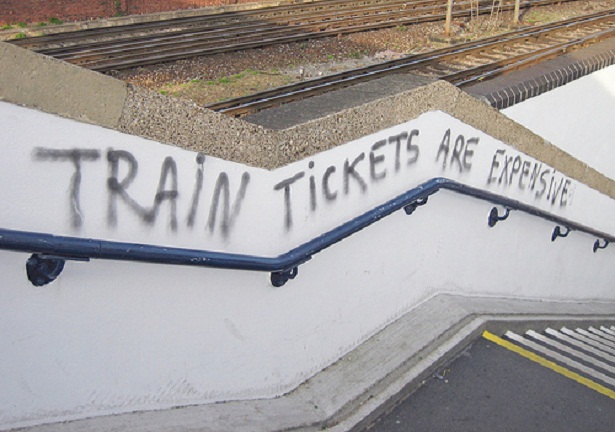 Oh and don't forget to check out our guide to public transport in the Netherlands!
7. Get to grips with what the cheaper shops are in Amsterdam
I had a bit of a shock when I first arrived at how much more expensive some things are. In fact, I found everything more expensive apart from supermarket alcohol (THANK YOU GOD). So it's good to know where to shop instead if you're strapped for cash. Aldi is the cheapest supermarket, Lidl is the second cheapest and has more variety that Aldi, then you have other Dutch supermarkets such as Dirk, Albert Heijn, Jumbo etc, etc. If you're after variety and a good price, stick to markets! We have a guide to some markets in the Netherlands.
If you're after cheap places to buy your furniture and things from, then we have a guide for that too! You're best sticking to the second-hand stores for that, they're pretty good here.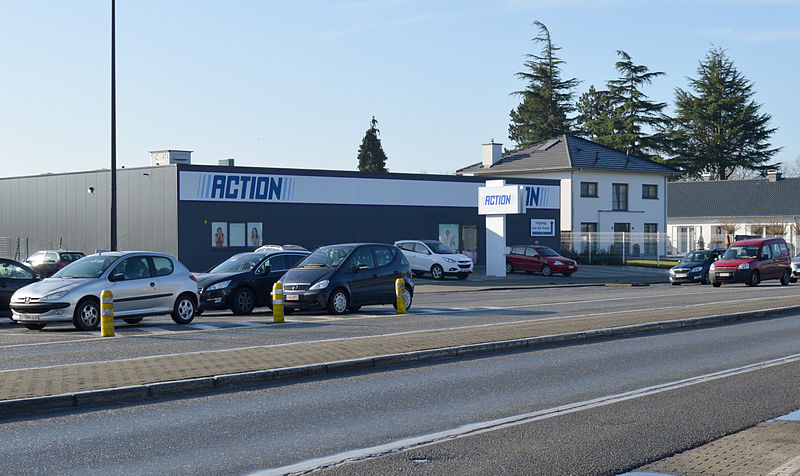 8. Be accustomed to all of the great food (and the not so great)
Dutch cuisine is not ground-breaking or something to write home about. HOWEVER, that is not to say that some Dutch food isn't absolutely lekker! One thing the Dutch do well is snacks. Bitterballen, olliebollen, stroopwafels, pepernoten, I could go on…
If you aren't into fish or your veggies too much then their cuisine may not be for you. The Dutch love their fish (or other meat) with veg. Herring is a love or hate food, when you drop the fish whole in your mouth. It's not for everyone, put it this way.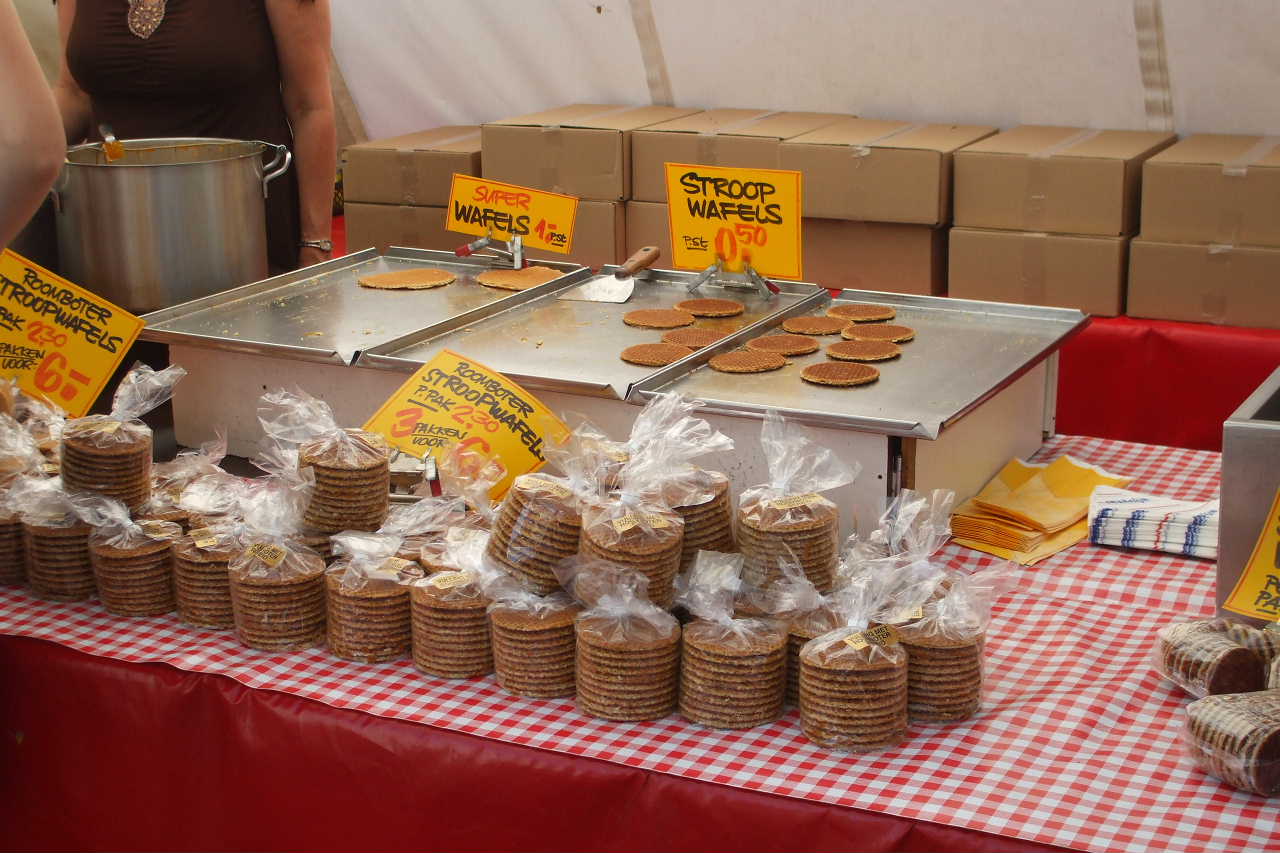 9. Living in Amsterdam: Expect rain…at all times… every day…almost
Not only does it feel like it always rains in the Netherlands, but we always talk about it. The weather is a great topic of conversation to any Dutch person and it's either too hot or too cold. Weirdly enough, if you look at the weather in depth, it doesn't actually rain THAT much here, but the weather is literally all over the place and can change from day to day. For this reason, you usually have no idea what to wear or how to prepare for your day.
The easy thing to do is to expect rain always and take an umbrella with you. Oh, and cycling is not off the cards too – the Dutch are used to cycling in the rain.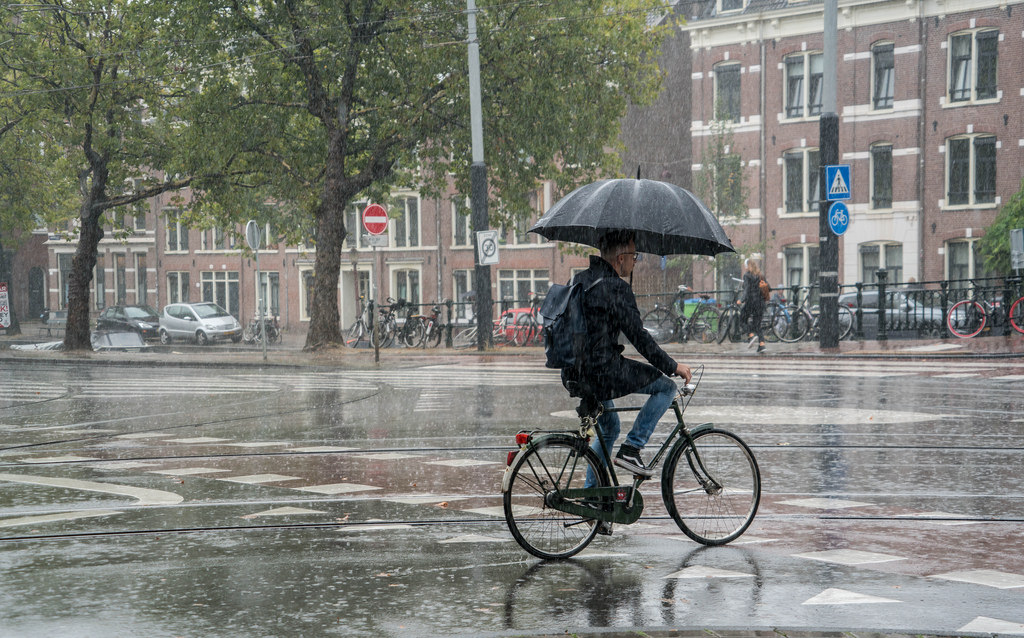 10. Living in the Netherlands: Get to grips with Dutch festivities
What makes living in another country fun is the cultural differences and getting to grips with them. I'll list a few to get you started:
Sinterklaas! Sinterklaas is when "Santa" arrives on his boat from Spain with Zwarte Piet. This is the gift giving day to the children. This way it's going to feel like you've had 2 Christmasses!
Birthday's – they're celebrated a bit differently here. Some of us refer to it as the 'circle of death.' It's when you show up to a party, have to greet everyone and congratulate the birthday boy/girl and family and then sit in a big awkward circle with everybody.
King's Day – the party of the year! It's the King's birthday and so he gives everybody a day off, everybody dresses in orange and gets absolutely obliterated at street parties to celebrate…well, being Dutch.
There's plenty more where that came from. 😉 Share your experiences when living in Amsterdam and beyond for the first time in the comments! And don't forget to keep checking back to see our new guides!