Whether it's for work, love, education, or simply a new adventure, if you're considering moving to Amsterdam, you're not alone.
The multicultural city is popular among expats for its international job market, liberal attitude, and relaxed way of life. But making the move itself is no small feat.
There are countless details to sort, suitcases to pack, documents to organise, and loose ends to tie up — the to-do list is daunting. So where does one even begin?
Hint: you've come to the right place.
What it's like to live in Amsterdam
Take a deep breath and remind yourself — you're moving to Amsterdam! It's beautiful, full of life, history, and endless entertainment. The culture is liberal, the city is safe, and you'll meet people from all different backgrounds. You can cycle everywhere, and will live in an international hub that makes travel a breeze.
Let's be real though, it's also super crowded, expensive, and can feel like a theme park in the summer holiday season. But, outside the city centre, life can be calm, friendly, and still plenty interesting. Just like any city, living in Amsterdam has its pros and cons, but the pros weigh heavily enough to keep most of us sticking around for more.
So if you're thinking about making the move to Amsterdam (yay!), here's your cheat sheet…or website, rather.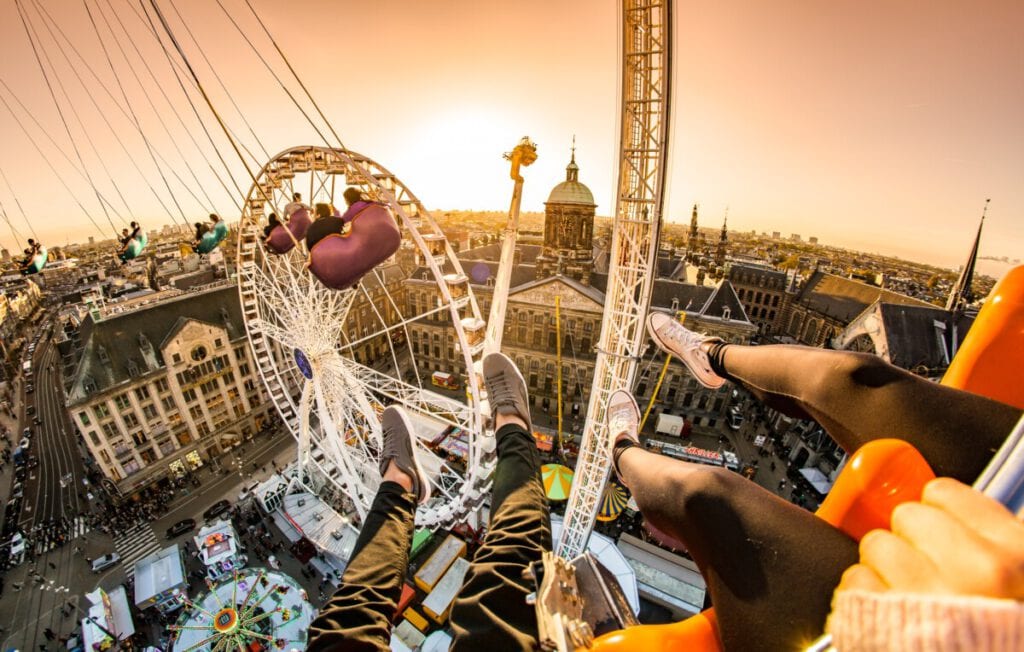 Preparing to move to Amsterdam
Phase one: you're still in your home country, sorting through all your earthly possessions, saying your goodbyes, and Google can predict your every search will include the words "Amsterdam" or "the Netherlands". While you're in this exciting, nerve-wracking initial stage, there are a few important details you don't want to miss.
Gather and authenticate important documents
When you touch down in the Netherlands, you will need to have already rounded up your most precious paperwork and had relevant documents authenticated. This will include your birth certificate and passport, and maybe other specifics such as proof of address, a marriage certificate, or a university enrollment letter. Your individual circumstance will determine what exactly you'll need.
You may even have to provide something as particular as a document declaring that you don't intend to move to the Netherlands in order to marry, authenticated by an apostille and not older than six months. It's best to do your research early on so you don't miss anything crucial.
READ MORE | What to bring when moving to the Netherlands: a checklist of 10 important documents
Applying for a visa for the Netherlands
If you're a foreign national from the EU, EEA, or Switzerland, you can just saunter right past this section. There's a small handful of other exemptions from the visa requirement, but for all others moving to Amsterdam from abroad, you'll need to apply for a long-stay visa.
The long-stay visa, also called a provisional residence permit (machtiging tot voorlopig verblijf, MVV), allows you to stay in the Netherlands for longer than 90 days. Your nationality and the purpose of your stay will determine whether you'll need an MVV and/or a residence permit (more on this below). Check out the government website to find out which requirements apply to you.
When applying for your MVV, you'll need to provide various documents that demonstrate the nature of your stay, such as a letter of invitation from a Dutch company or proof of sponsorship.
You won't want to save this task for the last minute — the application processing time generally takes a couple of weeks but, in certain situations, it can take as long as two months.
READ MORE | The ultimate guide to permits and visas in the Netherlands
Applying for your Dutch residence permit
For those who need a visa to enter the Netherlands, the application for a residence permit can easily be filed at the same time. This is called an admission and residence application (toegang en verblijf, TEV). You'll apply with the Dutch embassy or consulate in your home country or the country you've been residing in for at least three months.
If you don't need a visa to enter the country, you can apply for your residence permit with the Immigration and Naturalisation Service (IND) once you've arrived in the Netherlands.
The IND will often require that you have a sponsor to live in the Netherlands. Sponsors may be employers, an educational institution, or a partner you'll be living with, for example. They will also have to submit a TEV to the IND.
If you're granted a residence permit, it will be valid for up to five years.
READ MORE | Registering in the Netherlands: All you need to know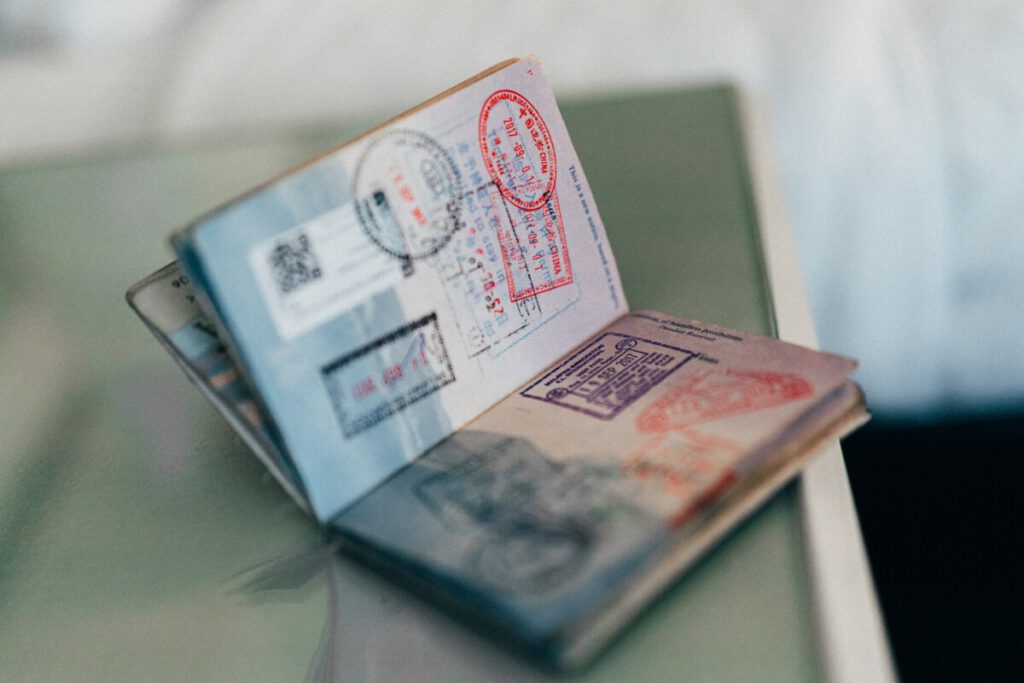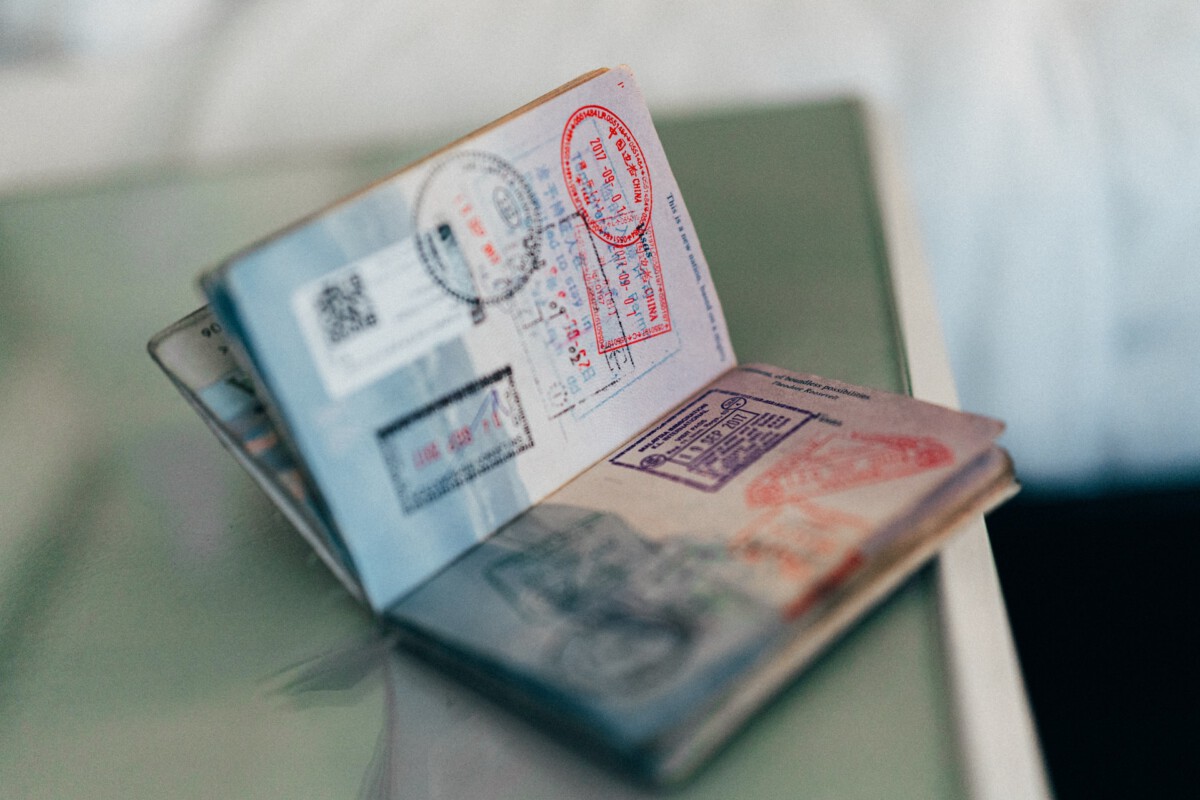 Getting a work permit for the Netherlands
Once you have your residence permit, you can apply for your work permit. Not everyone needs to — those here on a partner visa will have permission to work included in their residency permit.
For those who do need to apply for a work permit, there are two types to be aware of: an employment permit (TWV) and a single permit (GVVA), which is a combined residence and work permit. Some expats will be exempt from this permit, such as highly skilled migrants.
Which permit you'll need depends on how long you'll be working in the Netherlands. You can apply for your own TWV but only employers can apply for the GVVA.
The GVVA is for foreign nationals from outside the EEA and Switzerland who will be working in the Netherlands for more than three months.
The TWV is for:
Employees coming to work for less than three months;

Students with a residence permit to study;

Asylum seekers awaiting a decision on the application.
You'll apply for your work permit through the IND, which offers more specifics about requirements.
READ MORE | Can I work in the Netherlands? Complete guide to work permits and visas to land a Dutch job
What to bring when moving to the Netherlands
When packing for your move to Amsterdam, remember, they have everything you need here. So just bring whatever you can't live without or don't want to pay to replace. That said, there are some general must-haves for living in the Netherlands — and who doesn't love a checklist?
Those precious documents mentioned above
Your favourite personal items/artwork for your home.
Raingear and a warm coat (water-resistant at a minimum). 
Medications — they can be expensive here. For prescriptions, ask your doctor to approve at least a three-month supply for your transition period.
Any favourite products you can't live without.
A converter for your electronic devices.
TIP: American? Download WhatsApp if you haven't already — you have to do this before leaving the US.
Moving your pet(s) to the Netherlands
Getting your pets ready for their move is another project you'll want to tackle sooner than later in your moving preparations. Amsterdam is a fairly pet-friendly city (depending on your definition), so you shouldn't have much trouble once they've arrived. More importantly, it's a friendly city in terms of immigrating your pets, as long as several conditions are met.
When bringing a dog, cat, or ferret to the Netherlands from another EU country,
Your pet must be vaccinated, after which you must wait 21 days before bringing it to the Netherlands.
The animal must be at least 15 weeks old. (To bring a puppy this young, it must be vaccinated at 12 weeks old.)
The animal must be microchipped and have a pet passport.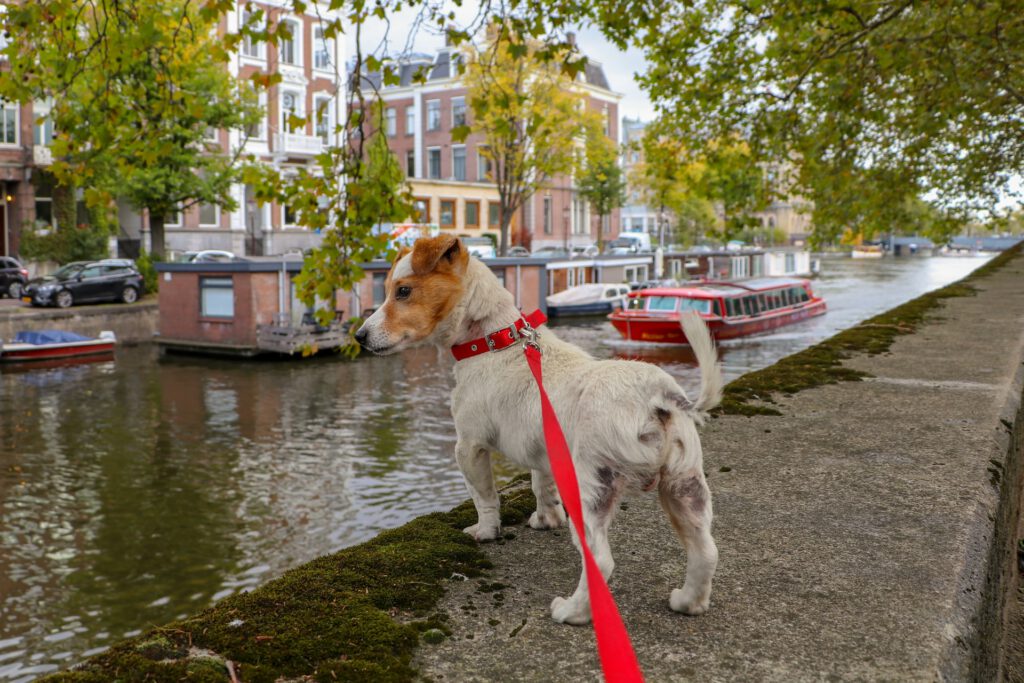 Small rodents, rabbits, birds, fish, amphibians, and reptiles will need a pet's health certificate signed by a veterinarian.
Additional rules may apply when bringing a pet from outside the EU, depending on your home country.
Dogs must be microchipped and registered within two weeks of arriving in the Netherlands. The vet can advise you on registration when you have the microchip implanted.
READ MORE | The guide to relocating your pet to the Netherlands in 2021
Important things to do after moving to Amsterdam
As soon as you've gotten your sea legs in your new hometown, there's work to be done. To become a full-fledged Amsterdam resident, you'll still need to manoeuvre through several bureaucratic hoops that require varying levels of acrobatic prowess. So limber up!
Register at the Amsterdam municipality
This goes for any Dutch city that you move to, whether you're moving from outside the country or from within. You'll need to register with the municipality (gemeente) within five days of arriving in the Netherlands.
To do so, you'll make an appointment with the municipality and they'll issue your citizen service number (Burgerservicenummer, BSN) and get you registered in the personal records database (Basisregistratie Personen, BRP). Now, you're ready to receive endless letters from the municipality regarding city affairs!
READ MORE | Registration in the Netherlands: the complete guide [2021]
Open a Dutch bank account
Your new Dutch life will be suddenly simplified by opening a bank account — many Dutch stores flat-out refuse to accept anything that looks like a credit card. There are quite a few banks to choose from, some even specialising in expat service.
The major banks you'll encounter are ING, ABN AMRO, Rabobank, and SNS Bank. Three digital banking platforms, Revolut, bunq, and N26, are also available if you don't wish to visit a physical branch.
TIP: You'll need your BSN before you can get a bank account, but it can take a few weeks before you receive it. If you need a Dutch bank account for your salary (or just don't want to struggle with your international cards), bunq allows you to open an account as an expat and provide your BSN later.
A transaction (checking) account is the standard banking choice in the Netherlands. You can also add a savings account and a credit line if you desire (though it's not popular among Dutchies). You'll find that the majority of banks charge an annual or monthly fee for their services.
READ MORE | All you need to know about banking in the Netherlands: debit cards, credit cards and online banks
Apply for a DigiD
DigiD (digital identity) is used for verifying your identity when you're taking care of various official matters online, such as with the government or healthcare system.
Applying for your DigiD is a simple and imperative step in your move to Amsterdam. Fill out the simple online application (which requires a BSN) and you'll be sent a letter (add it to the stack) with an activation code within three working days.
Sign up for Dutch health insurance
Health insurance is mandatory for everyone living in the Netherlands. Dutch health insurers offer different packages depending on your needs, with the basic averaging around €110 per month. You can compare policies and then choose a provider. To apply, you'll need to have your BSN, a bank account, and be registered with the municipality.
READ MORE | 19 questions answered about Dutch health insurance in 2021
Register with a huisarts (GP) in Amsterdam
It's not required to register with a GP in the Netherlands, but it's a good idea to do it sooner than later. Depending on the clinic, it can take weeks or even months to get in for an intake as a new patient. Your huisarts is the gatekeeper to any type of medical care you need or wish to receive, so it's important to have an established relationship.
Healthcare in the Netherlands can be a hot topic of debate — people generally love it or hate it. Many expats find the healthcare system to be quite minimalistic and lacking in terms of preventative care. Others are pleased with the transparency of pricing and resistance to overprescribing medications. One thing everyone can agree on is that Dutch doctors are enthusiastic about their paracetamol.
READ MORE | The ultimate guide to going to a doctor in the Netherlands
Get your Dutch driving license
You'll generally be able to cruise on your foreign license for some time after you arrive, although you may need an International Driving License. The majority of non-European internationals will need to exchange their license within six months of moving to the Netherlands, and many will need to take Dutch driving lessons and pass a driving test (yep, seriously). EU and EEA nationals can often just ride out their foreign license until it expires.
In some cases (for highly skilled migrants, for example), if you already have a driver's license from your home country, it's basically just a trade-in. You'll hand over your old license and they'll give you a shiny new Dutch rijbewijs for a small price.
In other cases, you'll need to fill out an application to exchange your license, and some folks will need to provide a certificate of fitness (verklaring van geschiktheid, VvG). Of course, like all things Duch government, there are plenty of other specifics that will vary from person to person.
READ MORE | A Dutch driving licence! Five steps to that valued driver's licence in the Netherlands
Finding a house in Amsterdam
If you've just made it to Amsterdam and you don't have a place to call home yet, that's okay! Since the process is likely to take some time, many new expats opt to live for the first month or two in a hostel or long-stay hotel for a comfier transitional period.
Where to live in Amsterdam
When choosing your new neighbourhood (buurt), your main consideration will be whether or not you want to live close to the centre, where most of the action is. Amsterdam's city centre is full of history, character, and energy, and makes getting around the city and the rest of the Netherlands a piece of cake. But it's also very expensive and jam-packed with tourists, which gets old pretty quick.
Some more suburban neighbourhoods further out will be a little calmer and generally less expensive. Nieuw-west, De Baarsjes, and Bos en Lommer, for example, are a few popular neighbourhoods with locals.
There are some vibrant neighbourhoods just outside the heart of the city, that almost allow you to have the best of both worlds: De Pijp, Jordan, and Plantage, to name a few. However, these areas are still quite busy and do come with a high price tag.
READ MORE | Where to live in Amsterdam: the definitive neighbourhood guide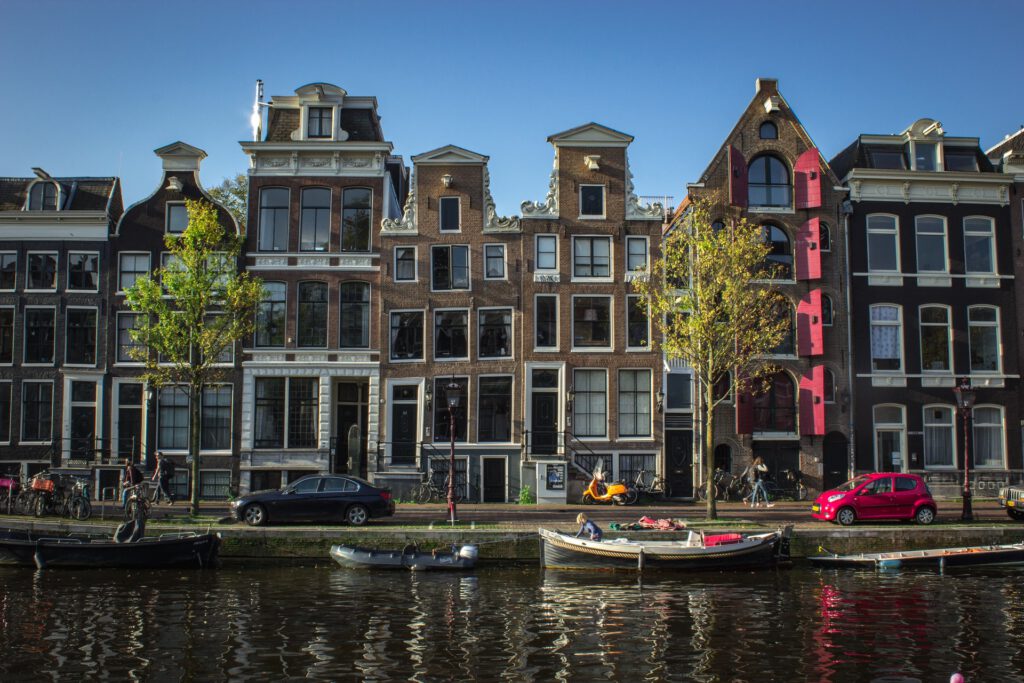 Renting an apartment in Amsterdam
When you first move to Amsterdam, there's a good chance you'll be renting an apartment for at least for the first few months, if not indefinitely. Whether you rent or buy, housing is expensive in Amsterdam.
Websites like Funda and Pararius can give you an idea of what's available, but stay on top of it! These places get snapped up quick. You may have better luck enlisting the help of an estate agent (makelaar) for your hunt. Although, even with help of a good makelaar, you'll generally be competing with a number of other hopeful renters, and, if you're interested in a place, will have to make a decision on the spot.
When you do lock down an apartment, expect to pay at least the first month's rent and a security deposit right away. Usually, this is around the amount of a month's rent but sometimes more. You may also need to pay your last month's rent, and an additional deposit or fee if you have a pet.
Be sure to learn about your tenant rights — you have a good amount, and knowledge will help in situations like getting those deposits back when you eventually move out.
READ MORE | 7 things to know when using a Dutch rental agency
Buying a home in Amsterdam
If you'll be sticking around for more than a couple of years, you may consider buying an apartment in Amsterdam. It's a popular choice among Dutchies and expats alike, due to the generous tax breaks and the high cost of renting. But be prepared, the process of buying a home in Amsterdam will trump even the challenge of finding a rental home.
You'll need that makelaar again in this case, and you'll also want to meet with a mortgage advisor (hypotheek makelaar). There are several in the city that specialise in working with expats. They'll help you figure out what you can afford to spend and give you all the other general guidance you'll require.
READ MORE | Top tips for buying a house in the Netherlands
Connecting utilities when moving to Amsterdam
The second thing to do once you get the keys to your new pad (popping the champagne obviously comes first) will be to set up utilities.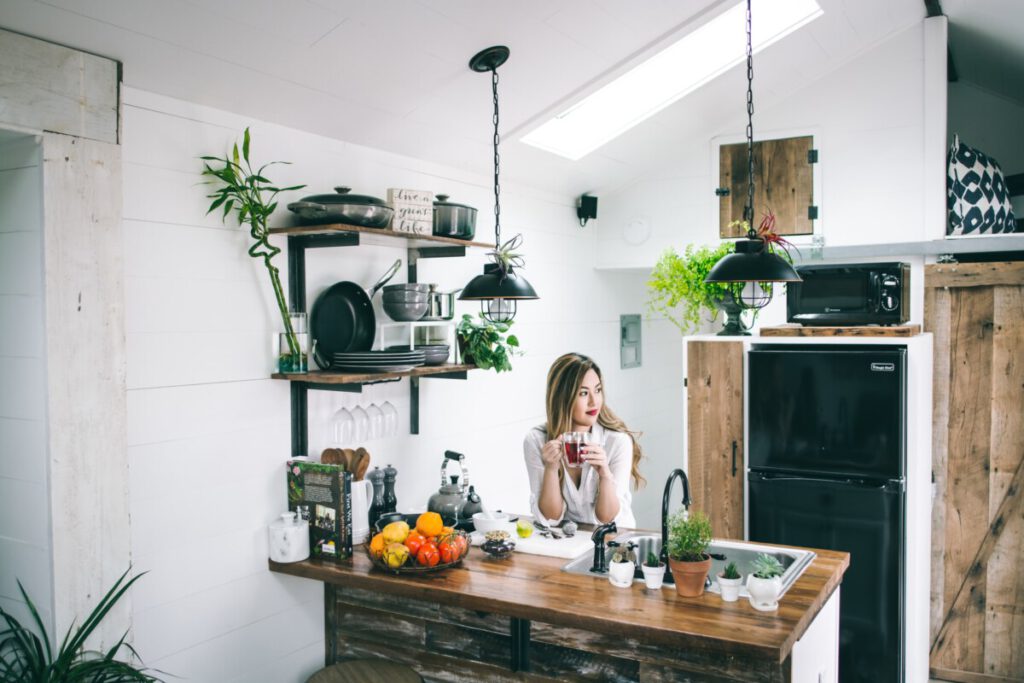 Connecting gas and electricity
The energy market is privatised in the Netherlands, so you'll need to choose which supplier you'll go through. These are some of the main companies in Amsterdam:
Vattenfall

Green Choice

Eneco

Essent

Vandebron

Engie

EnergyDirect
Naturally, most of these companies operate primarily in Dutch. If you would prefer to get a contract in a language you understand, you can use intermediaries like PartnerPete to compare energy providers and sign up — all in English.
Connecting water and paying your bill
Amsterdam has one water supplier: Waternet. To get connected, you'll just give them a call and provide your bank details — easy!
Then there's billing… Here's how it goes, in a nutshell: you'll pay a bill once a year, based on the size and features of your home, in addition to the number of occupants. At the end of the year, you'll be reimbursed for the amount you overpaid for your actual use, or you'll have to pay the difference for excess consumption. You will also need to pay a separate water tax.
If you have a water meter it works a bit differently. You'll pay a €75 annual fee in addition to around €0.79 per m³ of water used, plus a water tax and VAT.
Fortunately, the unique billing system won't mean any extra trouble for you; it's just helpful to be aware of in advance.
READ MORE | Internet, gas and electricity: the guide to utilities in the Netherlands
Signing up for internet
There are plenty of internet providers to choose from in Amsterdam, the largest of which are:
Ziggo

KPN

T-Mobile

Vodafone

Tele-2
You can compare companies and decide whether you want to bundle it with TV and phone service. Setting it up should be easily achieved online or over the phone. You'll receive your modem/router by post. Be warned: it can take anywhere from a few days to a few weeks to arrive, so plan in advance if you want to be connected.
Getting a Dutch phone plan
EU foreign nationals may be able to get by keeping their international phone number, but others will need to switch over to a Dutch plan. You may find it's easier to get your phone plan as a first step when you move to the Netherlands, as you'll be giving out that number quite a bit while you're settling in.
If you do wait though, you may be able to get a better price by bundling your plan with your internet service. Again, you'll need to select a provider. Some of your options are:
T-Mobile

KPN

Vodafone

Lebara (English website)

Expat Mobile (no residence permit or Dutch bank account required)

BudgetMobiel (cheap, and use KPN's network)
Signing up should be pretty straightforward if you already have your Dutch bank account, but for most companies, you'll need to visit an actual store.
READ MORE | Mobile phones and SIM cards in the Netherlands: ultimate guide
Finding a job in Amsterdam
While many people move to Amsterdam with a job already locked in, others will have to find one after arrival. Talk to any number of foreign nationals in the Netherlands and you're likely to hear about a vast range of experiences with the job market.
Much of your success in the job hunt will have to do with your field of work and experience. Here in Amsterdam, those with experience in tech and finance will find more opportunities than, say, those with a background in nonprofit work.
There are numerous international companies in Amsterdam, and there are many jobs to be had but bear in mind, it's competitive out there. Just like anywhere, a company is more likely to hire someone who comes with a personal referral. This is probably the biggest barrier of entry for Amsterdam newbs. Registering with recruitment companies can be a good way to sidestep this challenge.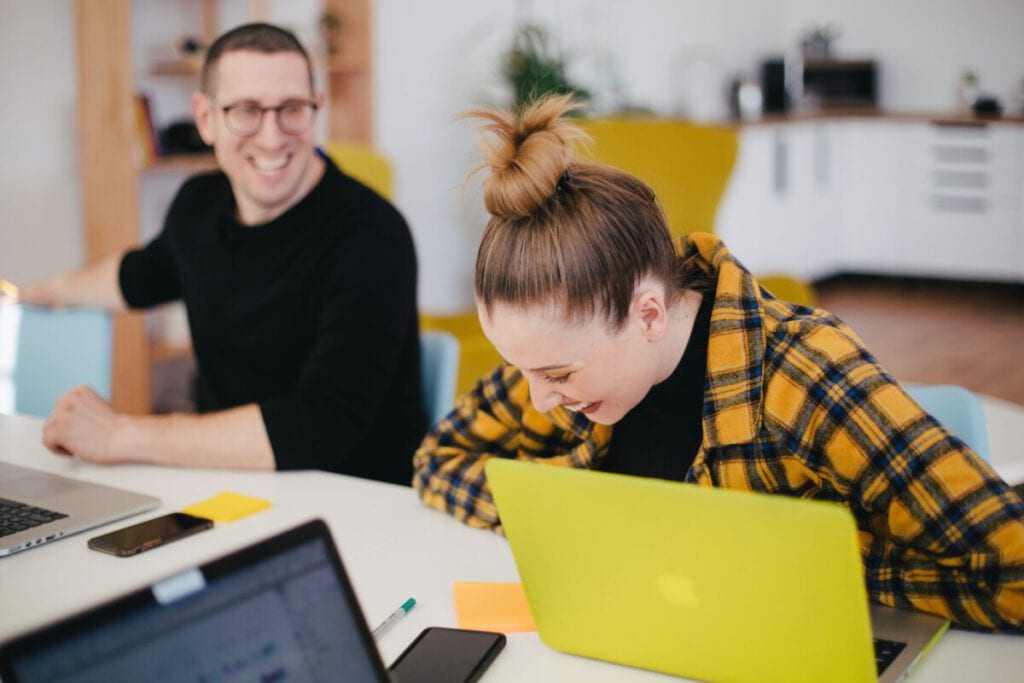 READ MORE | 11 companies in the Netherlands that hire internationals
Another barrier for expats can be language. Plenty of companies run the office in English, but when employers have to make the choice between hiring someone who speaks great English and Dutch and someone who only speaks great English, the obvious choice is the person who can also communicate in the native language.
The job hunt can be daunting. You will, however, be able to find career coaches and spousal/partner support programmes that focus on expats.
Just keep in mind, if you opt for this route, you'll want to make sure you have a clear understanding of what services are being offered. You may find the support you're after, or, you could end up spending hundreds of euros for someone to tell you it's a good idea to use LinkedIn. I mean, it is, but you already know that (and if you didn't, you're welcome — I'll send you my invoice).
Just be realistic in your expectations. Some have luck right away, while others may struggle for years to find meaningful work.
READ MORE | A job in Amsterdam? The epic guide to finding work in Amsterdam in 2021
Planning for your kids when moving to the Netherlands
Registering for childcare in Amsterdam
If you've been successful on the job-seeking front, it's a good idea to start thinking about childcare for the little ones. There are various options available:
Type of childcare
Description
Public daycare (kinderdagverblijf)
F

or children from the age of six weeks to four years old. The waitlist for some centres can be long, so it's best to sign up sooner than later — even before your move, if possible, or as soon as you become pregnant.

Private daycare

More expensive but tends to have better flexibility with hours and more international options.

Preschool (peuterspeelzalen)
F

or children ages two to four, and helps prepare kids for primary school. It's typically offered two or three times a week in the morning or afternoon.

Playgroup (peutergroep)
P

rovides activities and care for children ages two to four in a less formal setting.

After-school care (buitenschoolse/naschoolse opvang)
A

vailable at some childcare centres for kids up to the age of 12.

Employers
O

ccasionally offer daycare, which can be a less expensive route.

Childminders (gastouderopvang)
A

nother option for babies and kids through their primary years. The childminders will look after up to six children in their home or a care centre

and can be available on evenings

and weekends.

Babysitters (oppas)
C

an range from inexperienced teenagers to experienced childminders. If you register with a babysitting service (

oppascentrales

), you can easily find a sitter when you need one at a reasonable price, in exchange for a membership fee.

Au pairs
P

opular in the Netherlands and can be another option on the lower end of the cost spectrum. They'll care for your kids for up to 30 hours a week in exchange for room, board, and a small living stipend (around €350).
The Dutch government provides some subsidies toward the cost of childcare, but you'll need to check first whether you qualify for childcare allowance (kinderopvangtoeslag).
Deciding between a Dutch or international school
It's a choice all parents who move to Amsterdam will have to make — where to send your child to school. There are several important factors to think about when deciding between going Dutch or international. Two of the main points to consider are: how long will you be in the Netherlands? And, how much are you willing to spend?
International schools are significantly more expensive than Dutch schools, which are fully subsidised by the government. This may be worth the cost if you're planning another international move in the near future. However, if you're going to stay in the Netherlands long-term, a Dutch school can be a great way to begin integrating.
READ MORE | Dutch or international school? 6 tips from an expert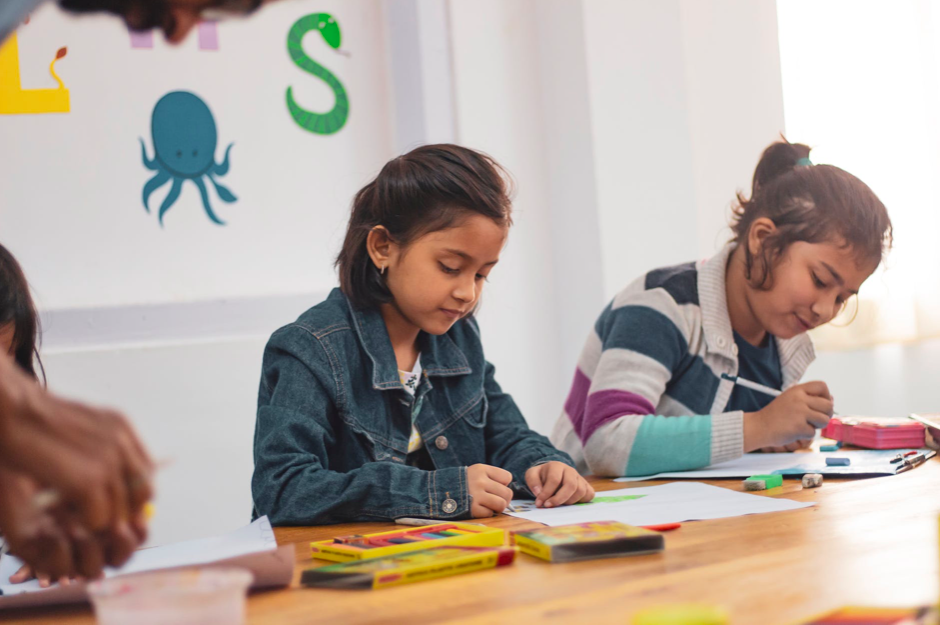 Enrolling your child in school in Amsterdam
Children in the Netherlands start school at the age of three, on their birthday — this is something uniquely Dutch. The registration process will vary based on the type of school in which you wish to enrol your child.
For Amsterdam's public schools (openbare basisscholen), you'll enter into a lottery to "win" the school of your choice. You'll list your top six or so schools and drop off the list at your first choice school (usually selected for its proximity to home). It's common to get your first choice, as schools will also take your home address into consideration.
The registration process may differ slightly from school to school with private/special schools (bijzondere basisscholen) and international schools. Navigating the education system in the Netherlands can be a bit confusing for international parents, so it will be helpful to read up on all the details.
READ MORE | Primary schools in the Netherlands: a guide for expat parents
Transport in Amsterdam: how to get around your new city
Riding a bike in Amsterdam
Riding a bike is the key to the city. Amsterdam is made for cycling, and it's by far the fastest and least expensive way to get around. The city is small, and you can get pretty much anywhere in under half an hour.
When shopping for your new wheels, you'll find there's no shortage of bikes for sale in Amsterdam. There's a shop on practically every block, and you can find them for sale at markets and online.
READ MORE | Guide to buying your first bicycle in the Netherlands (from a bike expert)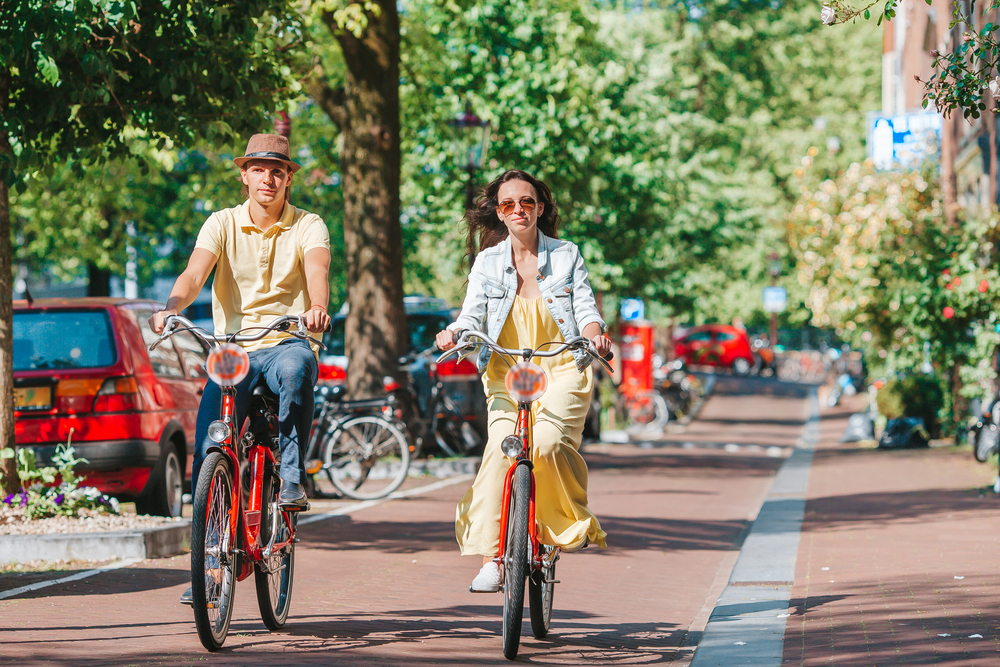 Walking in Amsterdam
Walking is an underrated mode of transportation. Cycling is, of course, the top choice when you're in a time crunch or need to cover some real distance, but nothing beats the simplicity of putting one foot in front of the other.
Between the architecture, canals, flowers, and people, Amsterdam always offers an interesting view. Just be aware: pedestrians do not have the right of way; cyclists do.
Public transport in Amsterdam
Amsterdam's trams, buses, metro, ferries, and trains can take you to every corner of the city. They're all relatively fast and efficient, and great options when the weather is particularly foul. Using Amsterdam's public transportation is simple but there are a few tricks you'll want to learn before arriving regarding how exactly ticketing works.
Keep in mind that while it is easy, relying on public transportation on a regular basis can add up in cost. It's also just not quite as fast as cycling and can require transferring, walking, and waiting.
READ MORE | The complete guide to public transport in the Netherlands
Should I buy a car when moving to Amsterdam?
The easy answer is, probably not. It's terribly expensive and parking and driving in the city can be a nightmare. But plenty of people go for it. It might be required for work or just a personal preference, and outside the city centre, there is some practicality to it. Just know that there are other great options for getting around and if you opt to drive be prepared to pay.
READ MORE | 7 things to know before owning a car in the Netherlands in 2021
Travelling to the rest of the Netherlands and abroad
Amsterdam is an excellent jumping-off point for anywhere you want to go, with fast trains, cheap international buses, and an easily accessible airport.
Trains are the most popular mode of transportation — they're comfortable, quick, and generally reliable. Amsterdam Centraal runs frequent trains to other major cities like The Hague, Rotterdam, and Utrecht. There are even fast trains to international cities like Paris and Berlin. You can buy your ticket at the station or online, but not aboard the train.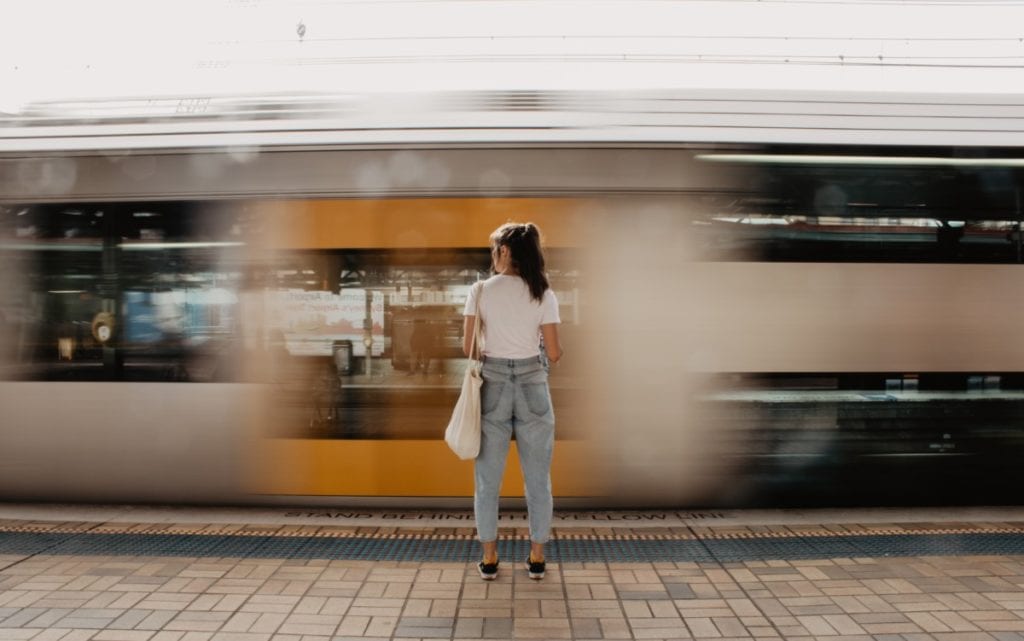 Driving can be a good way to get to some of the more obscure or less populous destinations. A car can take you across the entire country in about three hours.
If you're really into cycling, you can tour around the whole country as well, with endless bike lanes that will safely lead you wherever you want to go.
Settling in after moving to the Netherlands
Once you've made your grand Dutch entrance, squared away all the logistical details, and figured out your way around, you'll be ready to start mixing and mingling. Of course, there's plenty you'll want to know about that process as well.
Do I need to speak Dutch to live in Amsterdam?
You don't need to learn Dutch to get by in Amsterdam, but it will certainly enrich your experience. At a minimum, it's courteous to greet people in Dutch and attempt to gain an understanding of the basics.
The vast majority of people in the city speak English so if you're reading this, communication won't be an issue. If you've relied on Google Translate to get this far, learning Dutch would be wise, and it wouldn't hurt to start brushing up on your English too.
But learning Dutch can be expensive and time-consuming, and once you get to the higher levels it can be challenging to get in those important conversational reps. Dutchies are so accustomed to speaking English that the sense of urgency is hard to maintain and even the most ambitious of learners can lose momentum.
But don't let that stop you from trying! If you're settling down with a Dutchie, for example, or planning to stay in the Netherlands long-term, it can be worth all the effort. At the very least, Dutch classes are a great place to make friends.
READ MORE | The top 16 free ways to learn Dutch
Making friends in Amsterdam
…which brings us to our next important point: meeting people. Living in a new country is full of challenges and it can be hugely beneficial to have a supportive community to help you tackle them.
While Dutchies tend to be very social creatures, it can be tricky to break into long-established Dutch circles. You'll likely find that expat circles are more accessible. Some great ways to meet people are through expat groups, Dutch classes, and volunteering.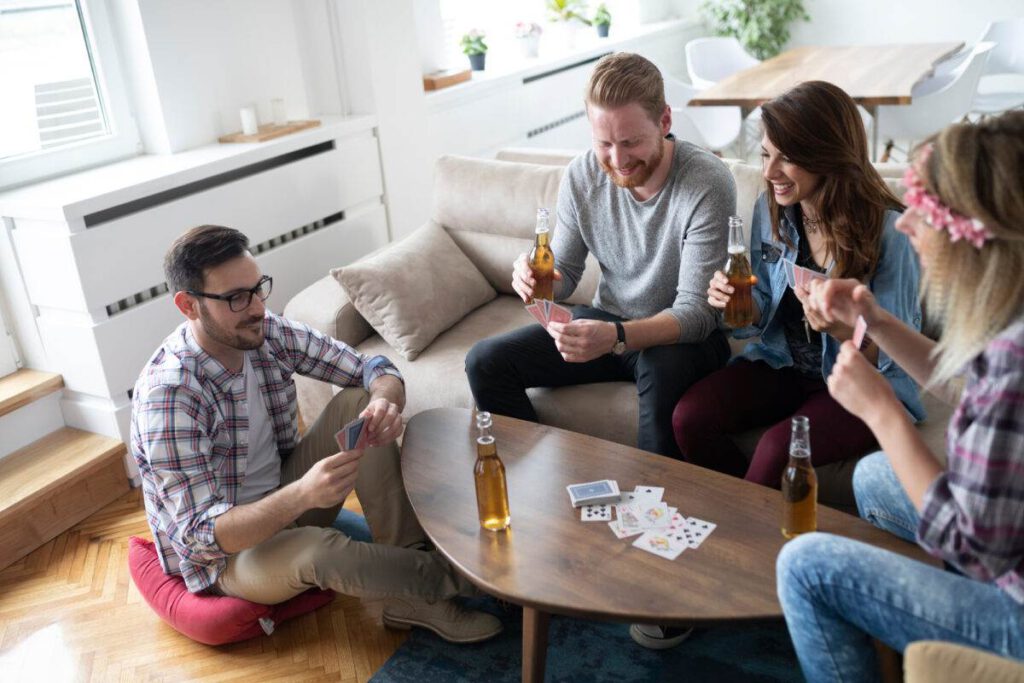 Even Bumble, the dating app, has a handy feature for just meeting friends, and it's popular in Amsterdam (even with Dutchies, if you're hoping for a native pal). Yours truly can report that these are all tried and true methods. Even as a self-proclaimed introvert, making friends in Amsterdam is quite achievable.
Preparing for Amsterdam's weather
Depending on where you're from, Dutch weather can either be a nightmare or a breeze. It rains frequently and gets very windy. Winter can feel endless and summer is fleeting. Although, the six sweltering days we encounter each summer are gruelling.
If you're moving from somewhere even rainier, like I did, the Dutch weather will be no problem. The soggiest situation you'll find yourself in is while commuting by bike, as one does in Amsterdam. You'll be completely exposed to the elements, and it gets ugly.
Umbrellas are popular armour, even while cycling, though often no match for the wind. So it's handy to have some high-quality rain gear. For some reason, though, actual rain gear isn't incredibly common here, so you can get by without it — wet trousers are perfectly acceptable business attire.
If you move from a warm, sunny climate, you're in for a major adjustment. Invest in a good coat, take your Vitamin D, and plan plenty of sunshine-filled holidays.
These expat resources can be a huge help
Dealing with culture shock after moving to Amsterdam
No matter how much you plan for this life change, at some point, it will hit you that you're living in a whole new place, with different people, different attitudes, different beliefs, language, smells, foods, and so on. Experiencing culture shock is a normal part of the settling in process.
Gaining a better understanding of Dutch culture can help. If you moved here for a job, some companies offer a cultural integration course. Otherwise, you can dig into resources for learning about what to expect regarding communication styles and other cultural distinctions.
It can also help immensely to have a sense of humour about your new environment and its inhabitants — the Dutch certainly do! You'll likely find that Dutchies have an easy time owning their cultural quirks. And whether it's the way they celebrate birthdays or their adoration for the agenda, you'll probably get used to it.
READ MORE | 7 odd Dutch quirks: the stranger side of the Netherlands
Once you've made it this far, you're well on your way to becoming a bonafide Amsterdammer. All you'll have left is to kick back with a biertje and enjoy your new home!
Are you planning a move to the Netherlands, or have you already taken the plunge? Tell us about your experience in the comments below!
Feature Image: Massonforstock/Depositphotos