Are you looking for things to do in the Netherlands? Want to make the most of your time here and have the ultimate Dutch experience? Warm up your reading eyes, stretch out your scrolling finger, and load up your excitement, because we've got the ultimate list of things to do in the Netherlands!
Eat a stroopwafel
The gooier the better is the deal with this delicious caramel treat.
TOP TIP: Set it over your mug of coffee or tea to melt the caramel inside!
See a windmill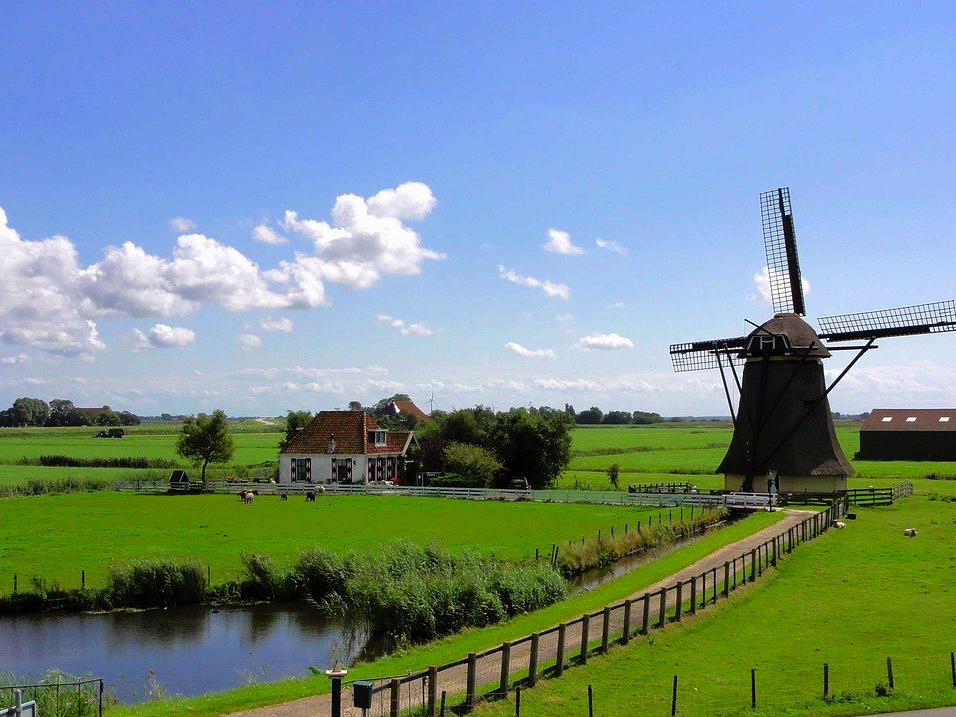 A real one, not one of those fancy new-age ones that look like they were made in Silicon Valley.
Walk around in clogs
Clogs are actually a super-functional shoe. Still, we wouldn't recommend wearing them to the nightclub.
Visit a coffeeshop (and don't drink coffee)
Swap beans for strains and you're pretty much in a hipster cafe! Just make sure you behave.
If it has too much froth, you're obligated to complain.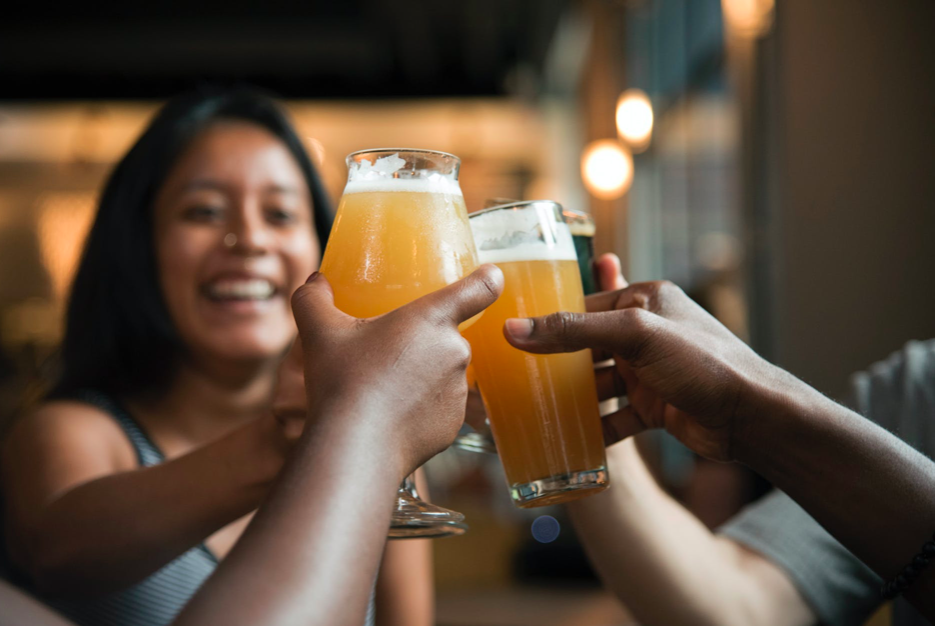 Once you go black, you never go back.
Wear traditional Dutch clothing in Volendam
Ever felt like a fashion icon? Now's your time to don a Dutch garb.
And pretend not to look in the windows.
Eat some raw beef on bread
No joke, this is a standard Dutch lunch. It's called Filet Americain and it's drop-dead delish.
Or, just eat a loaf of bread for lunch
No time in the morning? Just grab that loaf of bread. No spread necessary.
We don't know what's in it (and probably don't want to), but it's bloody delicious.
Take a boat trip through the canals of Giethoorn
It's the closest you can get to a car-free paradise. Legit.
Visit the IAmsterdam letters
These letters got so popular the city of Amsterdam had to move them on – now you have to chase them around the country!
Eat drop – Dutch liquorice.
If you like disgusting, salty, black things you'll probably love it.
Visit somewhere other than Amsterdam
Amsterdam is not a country. Head out of the capital to get the real Netherlands.
Dance until dawn in a 24-hour club condoned by Amsterdam's Night Mayor (yes, it's a real title)
Dream job? Executive Director of Partying in Amsterdam.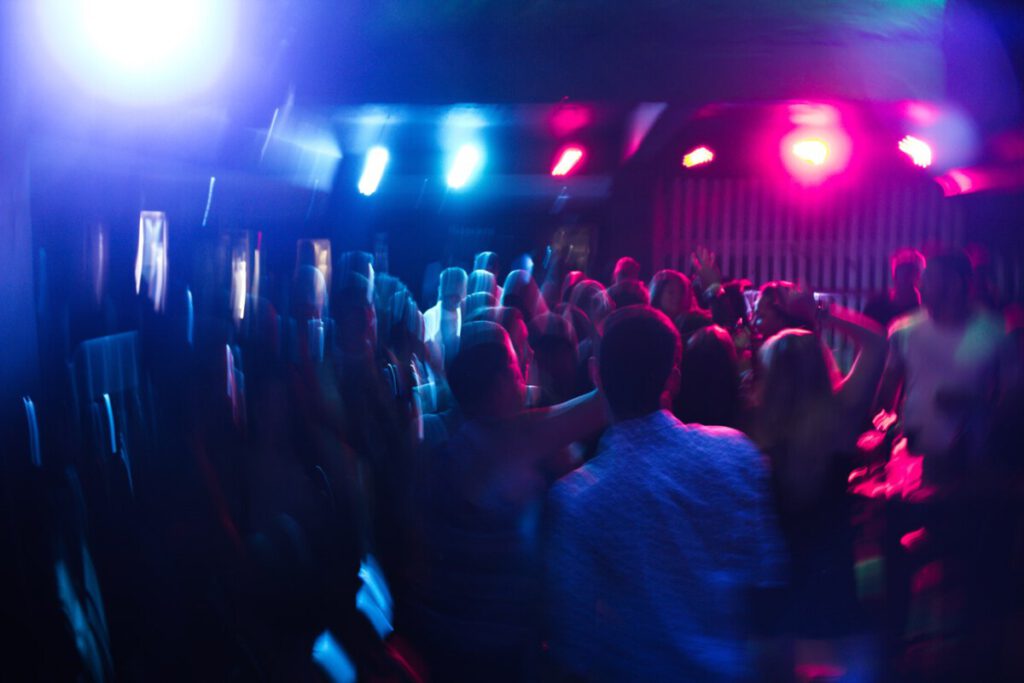 Ride a bike
Hop on and take off. It's just like riding a bike! Wait. What?
Try out wadlopen in Friesland
It's got a funny name and it's an even funnier activity.
Get your dose of culture by checking out some art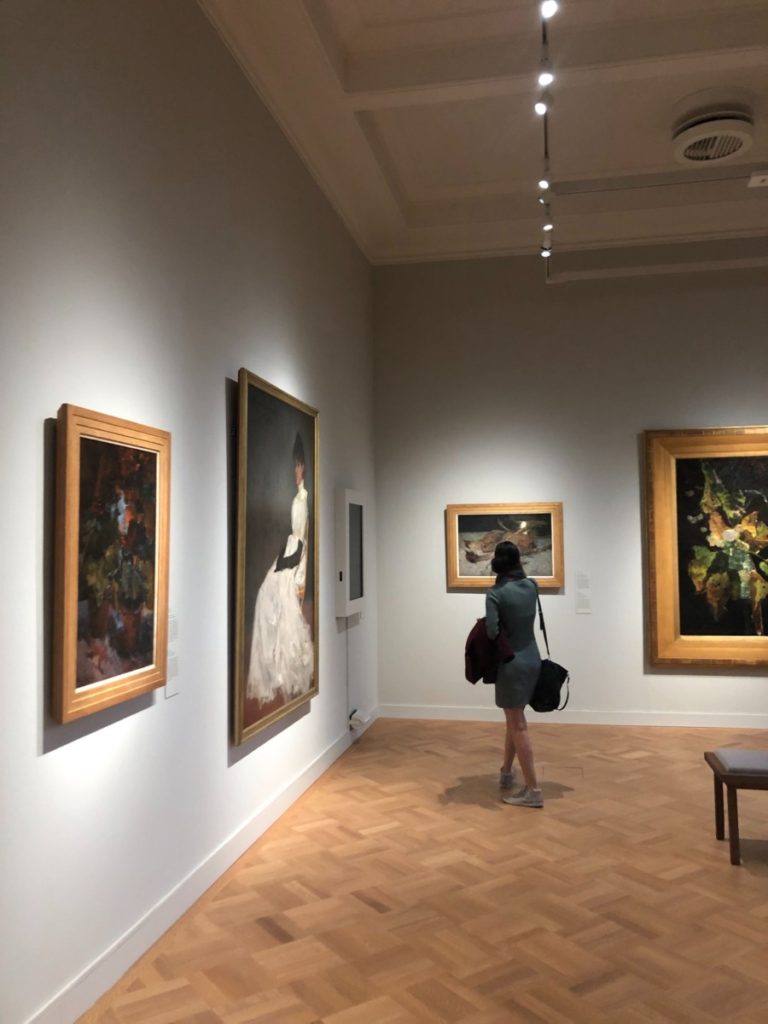 The so-called Dutch Masters – they were Dutch! Crazy, right? Lucky you we have a list of the best museums to see them in.
Experience the life-changing magic of Uitwaaien at a Dutch beach
Step 1: go outside (beach is recommended). Step 2: Feel the wind in your air. Step 3: Your head is now cleared, congratulations!
Attempt to speak Dutch – Goedemorgen!
You get bonus points for this one if you master the infamous gutter 'g' right off the bat.
Check out the beaches
One thing the Dutch aren't known for are their beaches. For a good reason? Stop by and find out 😉
They're synonymous with the Netherlands, and there's over 7 million of them in one place!
The colour, not the fruit, that would be weird.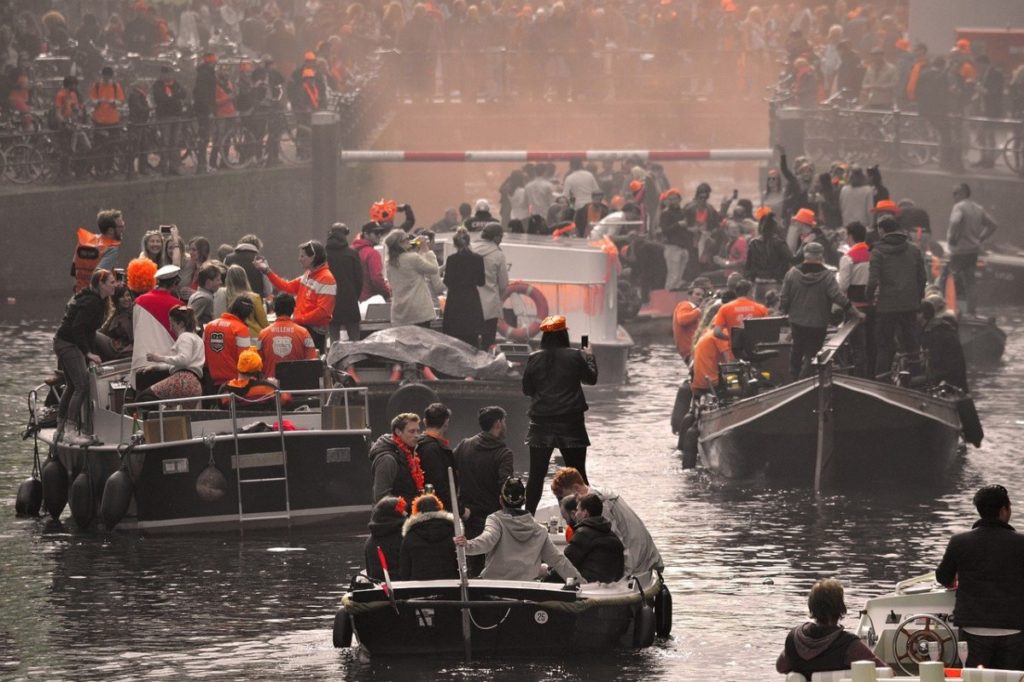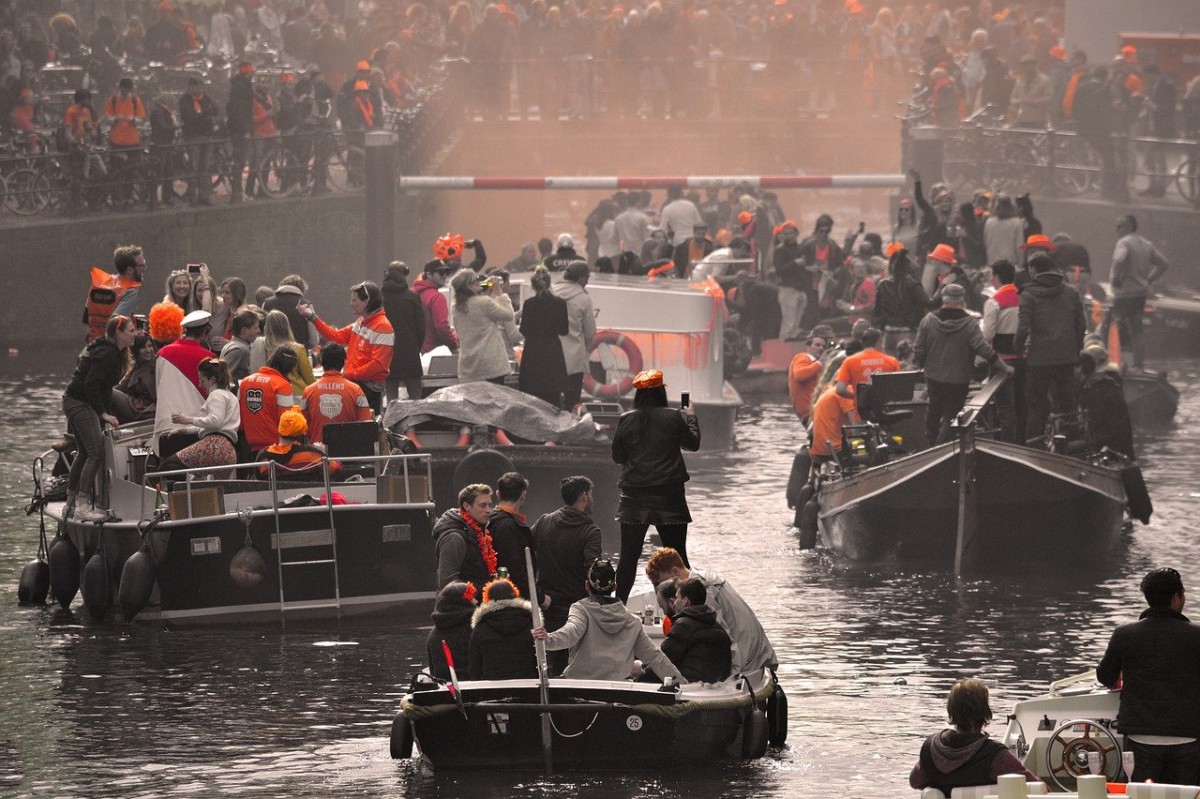 Windmills, clogs, a cheese factory and funny Dutch clothing – for the traditional Dutch experience it's the go-to place.
Walk with the ghosts of history at Anne Frank house
It's sad, it's somber, and it will force you to come face-to-face with a dark part of history, but it can't be missed.
Mingle with the die-hard fans at an Ajax soccer game
The Dutch bloody love their football, so head to a Ajax game and learn the joys of Links Rechts!
Discover how a windmill works
What a marvel of construction! Besides looking super cute and iconically Dutch, windmills are super-handy. You know, before computers and electronics were a thing.
See the "New" Netherlands in Rotterdam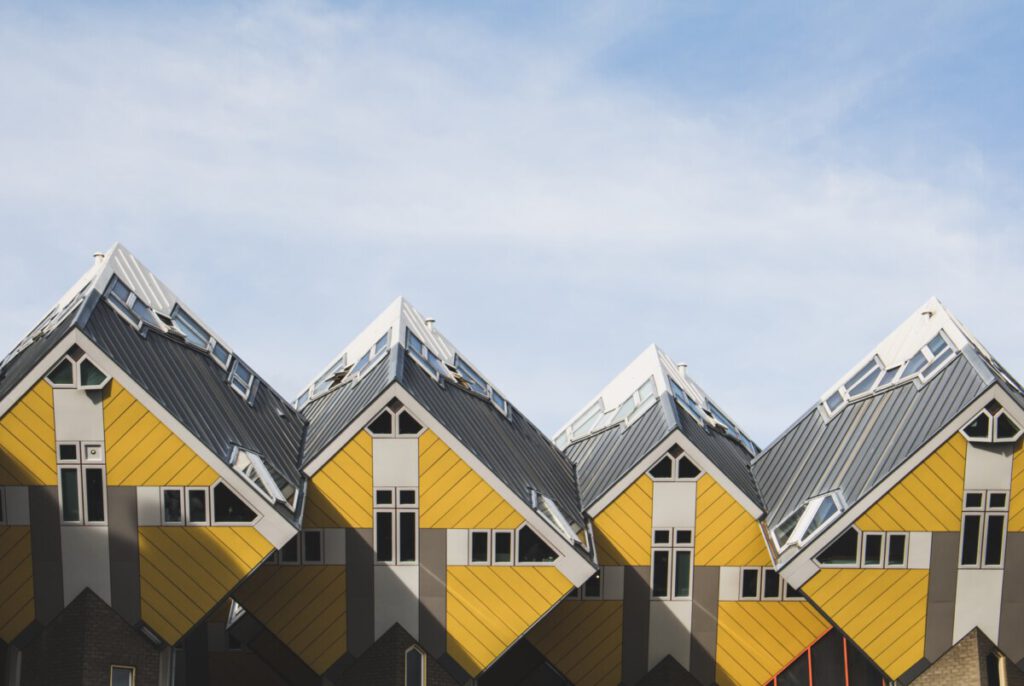 More than 30,000 buildings were destroyed in Rotterdam during the German bombings in WWII. Now Rotterdam is the most modern city in the Netherlands and has heaps of crazy architecture!
Sleep in a houseboat
And rock all night. Literally.
Experience the magic of Sinterklaas and join in on the political discussion
Forget Santa Claus and his elves, in the Netherlands it's all about Sinterklaas and Zwarte Piet – a.k.a Black Pete, a.k.a white people in blackface. For real.
Visit one of the outlying islands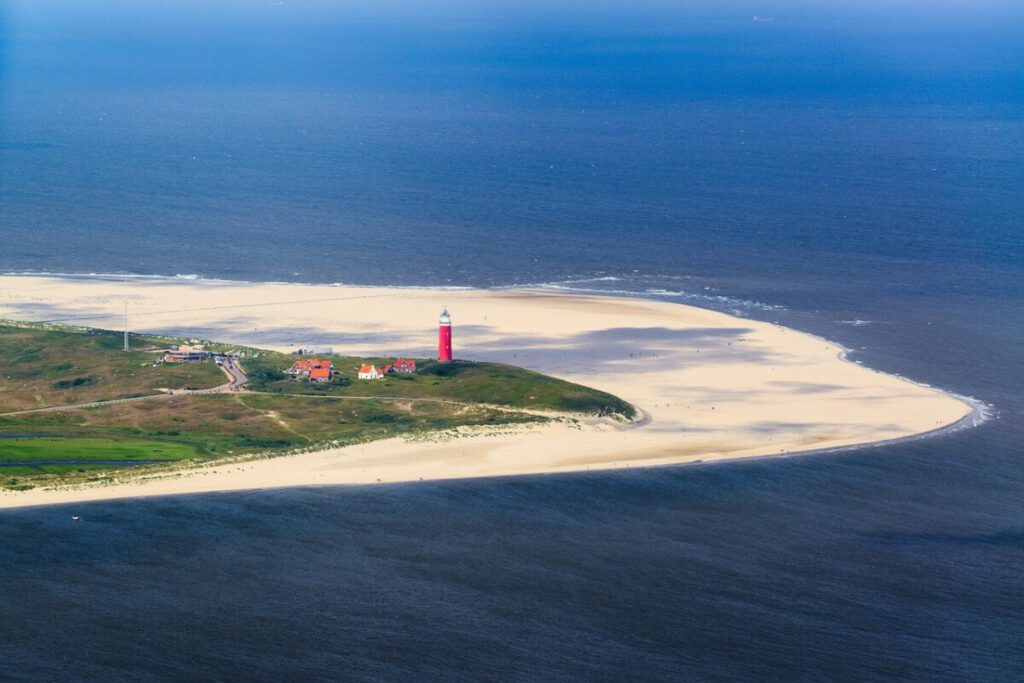 Islands? In the Netherlands? Damn right, and they're super pretty!
Visit three countries in seconds at 'Drielandenpunt' in Vaals
One of the best things about Europe is how you can travel through a bunch of countries in a day. We're upping the ante though, and challenging you to three countries in seconds.
Sample all the cheese at a cheese market
All of it. No limits. Assert your dominance, look the cheesemonger in the eye, and stuff your face.
Eat poffertjes. All the poffertjes
They're tiny, fluffy, bite-size pancakes. How many can you fit into your mouth?
Head to a fries restaurant and order 'frietjes met'
It's iconically Dutch, and this dish will certainly challenge all your prior fries perceptions.
See the political centre of the Netherlands (with some awesome buildings) in The Hague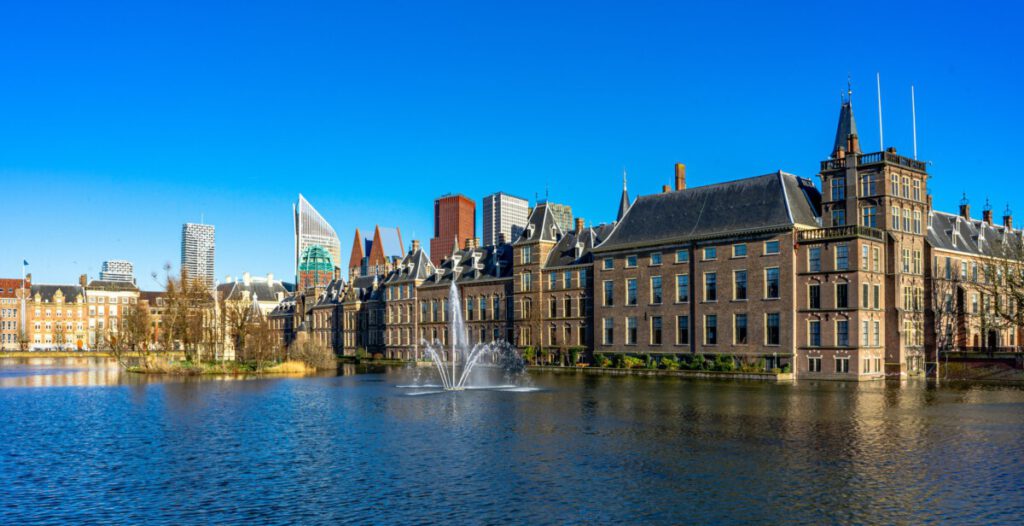 Did you know Dutch Parliament sits right on a huge pond? The Hague is an awesome day-trip for that quintessential Dutch experience ?
Walk the streets of Rembrandt and Einstein in Leiden
Leiden is a town stuffed to the brim with history – maybe some of the talent will rub off on you!
Rock out, bounce out or mellow out at one of the many Dutch music festivals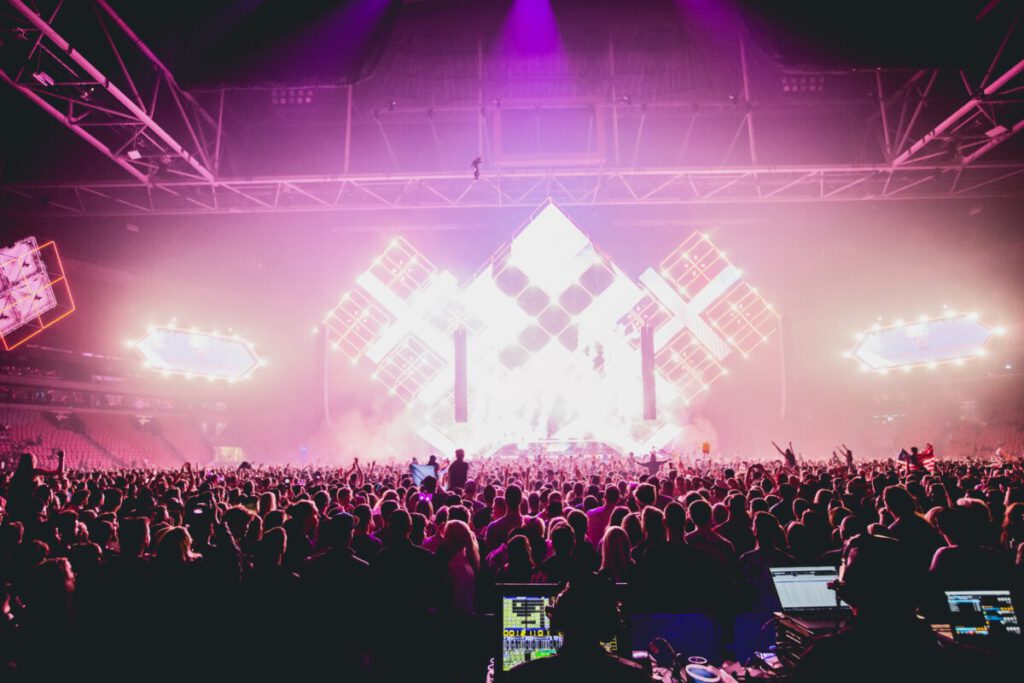 If there's one thing young Dutchies love it's music. Festivals are everywhere, especially in the summer, so grab a ticket, pack a tent, and get grooving as the Dutchies do.
Buy some 'Delft Blauw' in the city where it all began
Delft is synonymous with Delft Blauw, one of the most iconic products to come out of the Netherlands (you know, except the spice trade and slavery)
Eat a raw fish. Don't vomit.
Herring is a typical Dutch snack and is literally a raw fish. There's even a correct way to eat it: tip your head back and let that slimy sea-creature slide down your gullet. Delicious, right?
Jump in a kayak and paddle your way to the countryside
To truly appreciate the Netherlands' crazy canals, rivers, and dikes, you need to get on their level — literally. Jump into a kayak and explore these crazy waterways!
Stuff your face with pepernoten
These tiny ginger cookies are super-addictive and taste just like Christmas!
Toss back a gin in the place it was invented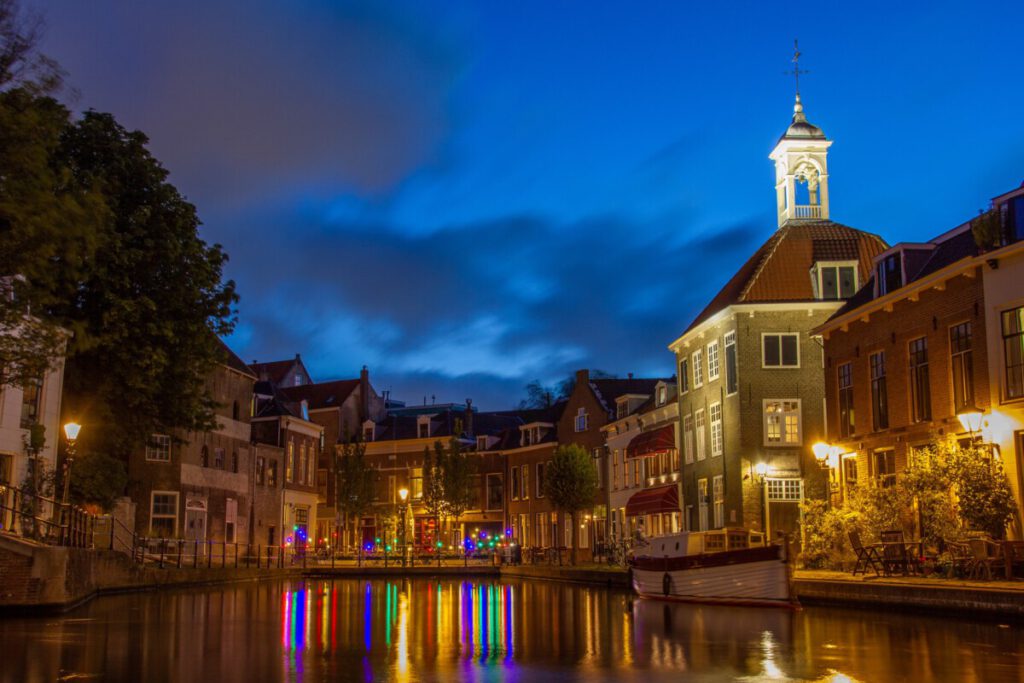 In need of some Dutch courage? Get your drink on with some gin in Schiedam. You know, for science.
Nearly get hit by a bicycle (happens to the best of us)
"Wow, these canal houses are so bea–" TRING TRING "OPTIEVEN TYFUSTOERIST!"
Climb a giant church tower
When you want to get a godly view, climb one of the many mammoth church towers and laugh at the peasants below!
Head to Dutch 'Carnival!'
Bright colours, feathers, sequins, and incredibly complex costumes – how can you resist?
See a beautiful bookstore or library
Some are beautiful pieces of architecture to die for. Others are just ordinary buildings with books. You be the judge.
Climb some Dutch stairs. Don't fall down.
Top tip — turn your feet out to avoid a tumble to the bottom
Drink fresh mint tea out on a terrace in the sunshine
Literally a cup stuffed full of mint leaves. Basically eating vegetables, right?
Tell someone what's really on your mind
Think their haircut sucks? Tell 'em. That's the true Dutch Directness way.
Get some Dutch colonial food – Surinamese or Indonesian is a must!
Well, the Dutch may not have been particularly nice colonists (is there even such a thing?), but the food that came back?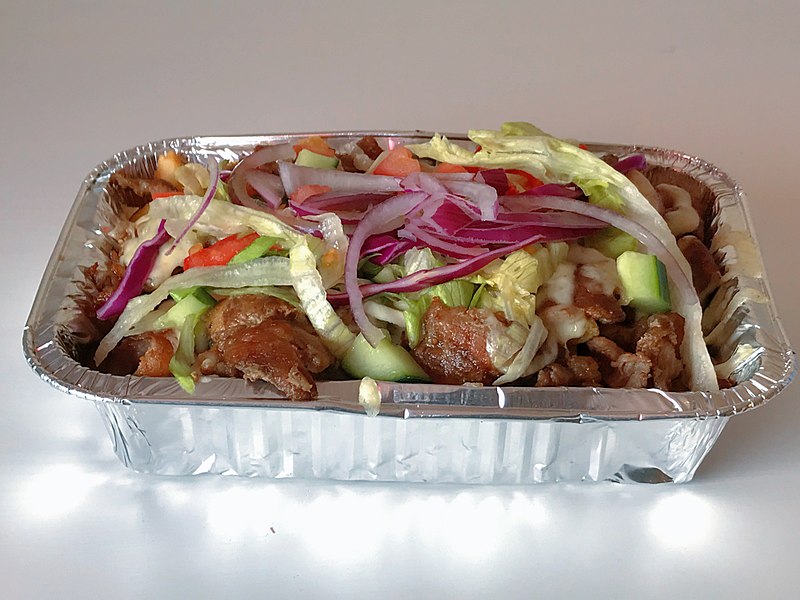 The name literally means hair salon, but this dish is anything but. Fries, shawarma meat, and cheese makes up this iconic Dutch-Turkish food. Best consumed when stumbling around drunk.
Eat an apple pie. It's not just for Americans!
Engage in the delightful afternoon tea of koffie en taart with your closest buddies.
Head to a Brown Bar for a real 'Gezelligheid' feeling
A bruin cafe is wooden bar with ultra-cosy vibes. Their wooden interiors will take you back in time, and the drinks will flow freely.
Eat bitterballen while drinking beer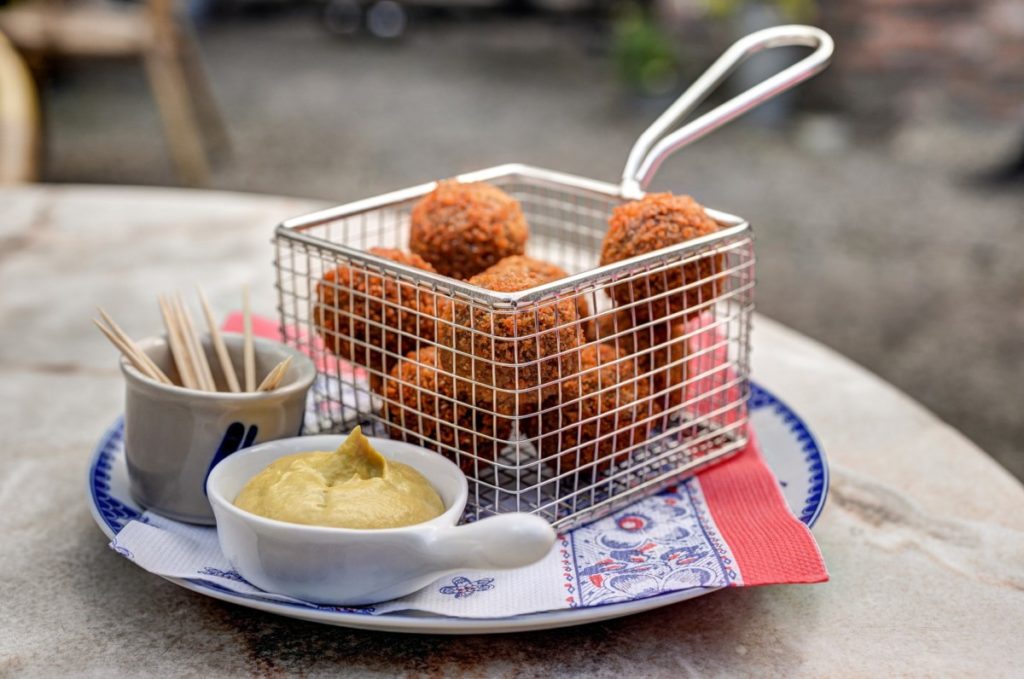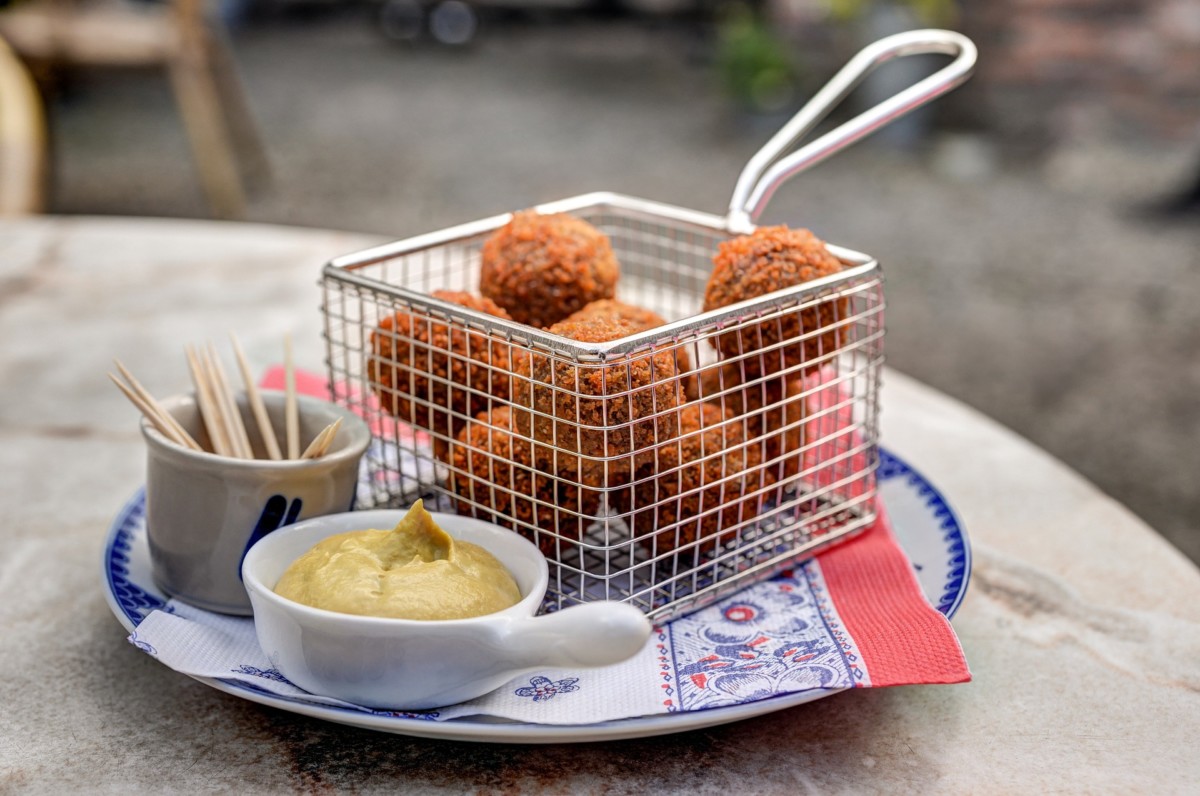 Treat yo' self to the art of borrelen, and consume deep-fried snacks while chugging a beer – we're on board!
Eat a pancake in a forest
You're walking in a leafy forest, the trees stretching up to form a canopied, green roof over your head. Like Hansel and Gretel, you stumble across an unlikely structure: a giant pancake restaurant. Eat the pancakes, instead of the building. Tip: Utrecht is great for this!
Head to a Christmas Market
You don't know what festive means until you've been to a European Christmas market. Tip: a steaming mug of gluhwein will warm you right up!
Walk through the old medieval areas of cities
And hobble across the cobblestones of yesteryear past.
Ride a train through the Dutch countryside and marvel at the flatness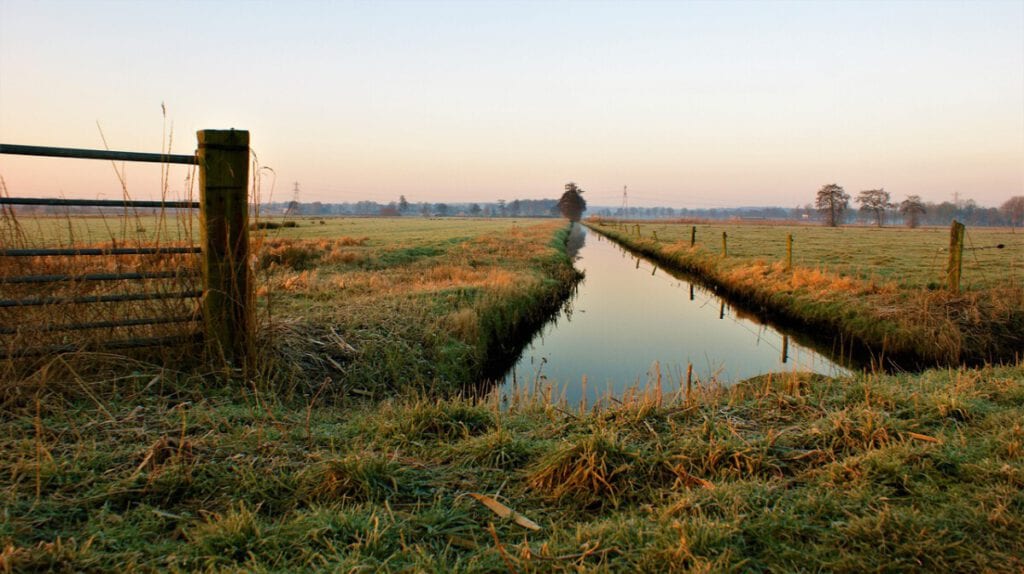 The Earth is flat, and the Netherlands is proof. Hop on a train to see it for yourself.
Warm up in the winter by munching on oliebollen
These delicious, raisin donut snacks will warm you right up in the middle of winter!
Pretend to be a princess (or prince) in a Dutch castle
The Netherlands rich history means it has hundreds of spectacular castles and forts dotting the tiny land. Put on your best medieval gowns and explore these amazing structures!
Watch a live sex show. Yep, it's real.
Level of attractiveness varies. You've been warned.
One last thing:
Coronavirus has led to some huge lifestyle changes this year, and it will probably continue to for a while. We encourage you to have fun this year and to explore all the Netherlands has to offer, but make sure you keep to the coronavirus regulations. Wash your hands regularly, keep 1.5m from other people, and stay home and get tested if you have possible coronavirus symptoms.
How many items have you ticked off the list? What's your favourite, and what did we miss? Let us know in the comments below!
Feature Image: Monlaw/Pixabay
Editor's Note: This article was originally published in August 2019, and was fully updated in September 2020 for your reading pleasure.