Rotterdam, a city where everyone loves to rave about the quirky new-age architecture, its multicultural quotient, and the resilience and 'realness' of the Rotterdammers. But living in a city you love should not stop you from exploring places around it because you'll never know what you'll find. Here are some day trips you can take from Rotterdam! 
Oosterschelde in Zeeland
The largest national park in the Netherlands is just an hour-long drive away! Every time you visit this national park it might look completely different because of the changing tides. It is home to different animals and plants, making it a very special and important place for any nature-lover.
Oosterchelde has cruises to take you around the park, walking trails for you to exhaust your hiking boots, and a whole lot more for you explore. You might even spot some porpoises out in the waters if you're lucky!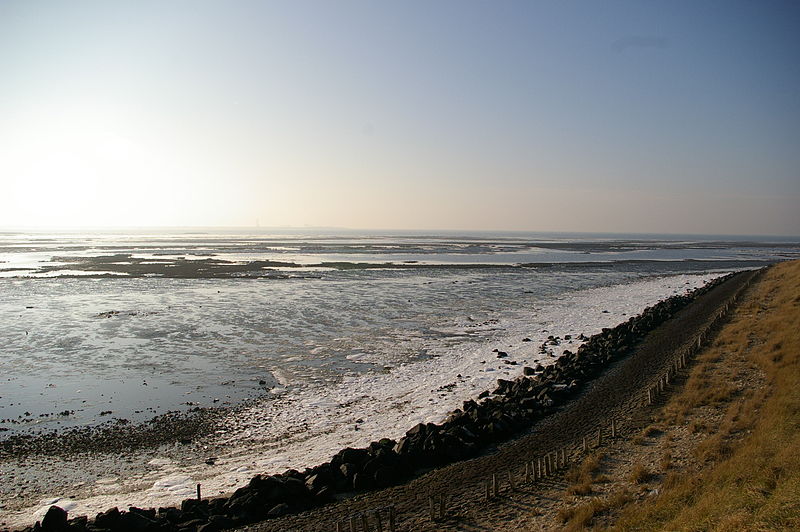 Efteling
Who loves a good fairy tale? If you do, then Efteling is the place for you. This theme park is centered around well-known fairy tales with many different activities whether you have kids, or if you're a child at heart. Ride the roller coasters, enjoy theatre performances, or even try out their 18-hole golf course! They also have their own holiday resort, so you could always turn it into a weekend trip to take with the family.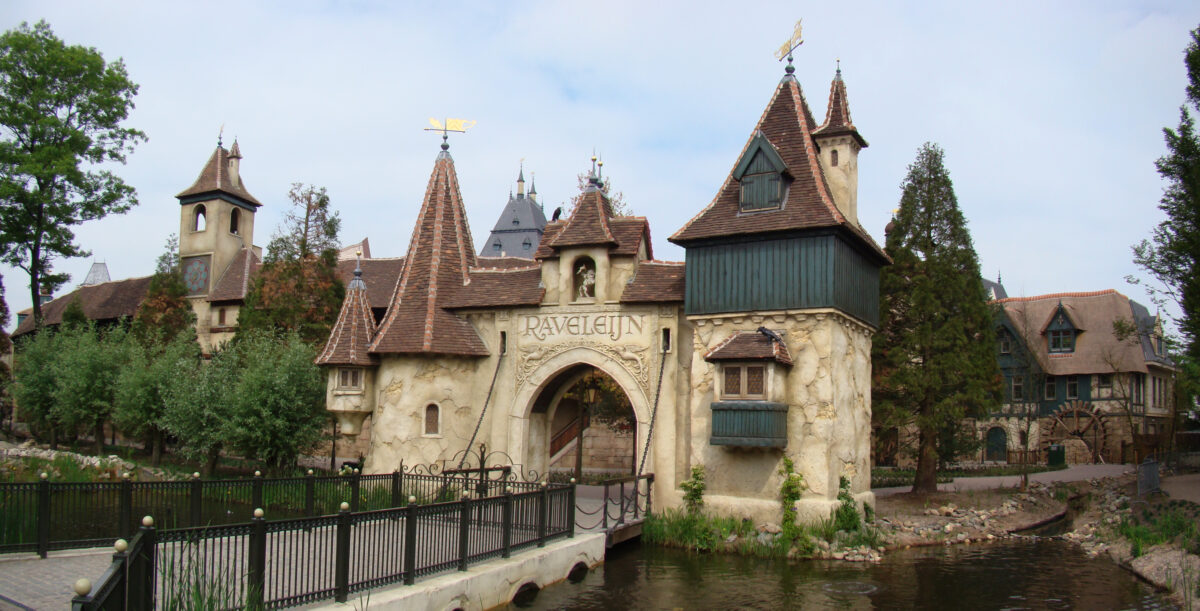 Plaswijkpark
Another fun option is right here in Rotterdam and guaranteed to be one of the best places to spend with your family (without having to get out of the city). It is on the very edge of North Rotterdam, so it's very easy to reach.
Founded all those years ago in 1923, this park has evolved into one of the most fun ways to spend a day out when the sun is shining. It is a small-scale amusement park, so don't expect the extravagance that Efteling offers. They still give you everything you need to make sure it's an interesting day for you and the little ones.
Hoge Veluwe
This park is one of the largest continuous nature reserves in the country. I haven't had a chance to visit this beautiful reserve yet but I have read a lot of great reviews.
It has a very varied topography where you can find everything from lush, green forests to high sand dunes. It also homes a diverse collection of flora and fauna, so if you're into that, you should definitely make a trip to this unique nature reserve in the Netherlands.
It is largely inaccessible by car, but you can hop on your bike and get there easily from Rotterdam. As you would expect, the reserve is well constructed for cyclists to explore. You could also drive to one of their entrances at Otterlo, Hoenderloo and Schaarsbergen, and then make your way through with your bikes.
Museum Voorlinden
A really interesting day trip you can take from Rotterdam is to Museum Voorlinden – a contemporary art museum which is surrounded by beautiful forests, a carefully landscaped garden, a restaurant, and amazing art to really open up your mind. Like any other museum, they have their own permanent and temporary exhibitions.
You can easily get to this stunning museum by car or by public transport. They have all the practical information you need to get there on their website.
Windmill parks near Rotterdam: Kinderdijk and Zaanse Schans
Who doesn't have windmills on their things-to-do-in-the-Netherlands list? If you're a traveller or someone who actually has lists like that, then you have to visit these windmill parks. Windmill parks have long existed in the Netherlands to harness sustainable energy. Kinderdijk and Zaanse Schans are perhaps the two most well-known windmill parks in the Netherlands with thousands of foreigners flocking to these sites every year.
A lot of people debate on which one is the best (as did we) so why don't you go there yourself and find out? They make for perfect day trips from Rotterdam!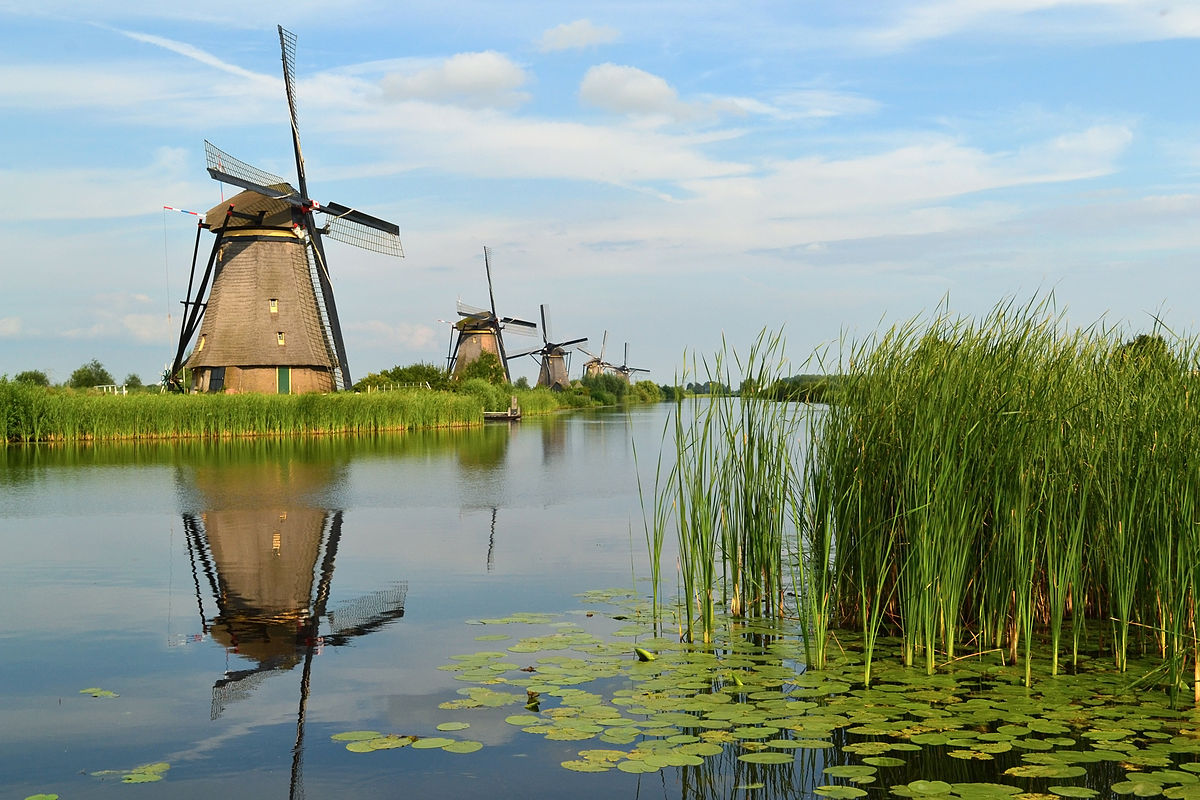 The tulip season (yes, not a place but a period)
I know tulip season is long gone for now, but it will come back around next year. Thousands of tourists always flock to the Netherlands to experience the famous tulip season in the Netherlands. Beautiful tulips fields are a real treat for the eyes, and should not be missed by anyone!
Don't know about the tulip season in the the Netherlands? Check out our video to know more!
Has the video got you hooked and you're already planning to visit? Check out our full article on everything you need to know about when it's the best time to visit, where else you can see the tulips, and how to get there! DutchReview has always got you covered.
Road tripping to Belgium
Looking for a quick road trip that you can do? Maybe you want to get out of the Netherlands for a day? The great thing about living in a small country with good infrastructure is that you can easily visit your neighbours.
Go to Belgium for their great waffles, some refreshing beer, and of course their chocolates! DutchReview has already visited Antwerp, Mechelen, and Brugge. They're all beautiful towns and just a short drive from Rotterdam. There are other cities on our list like Ghent and Brussels, and they should be on yours too!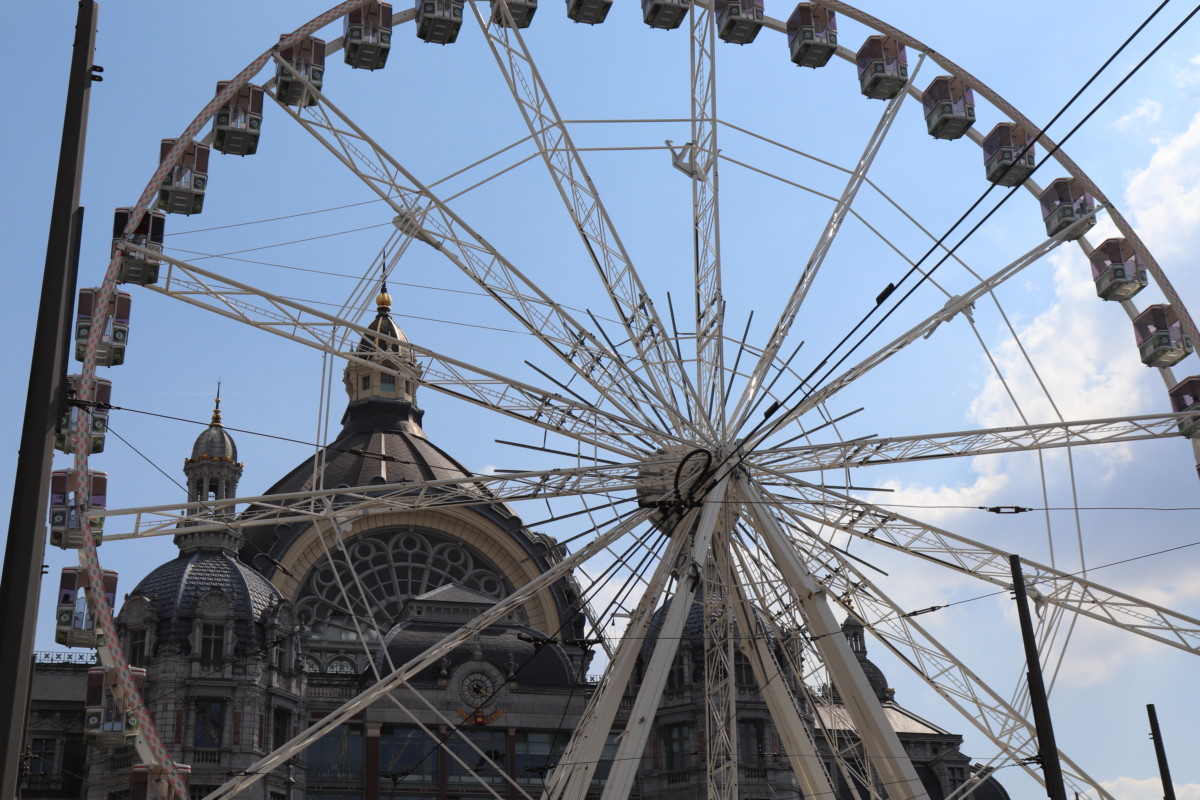 Delft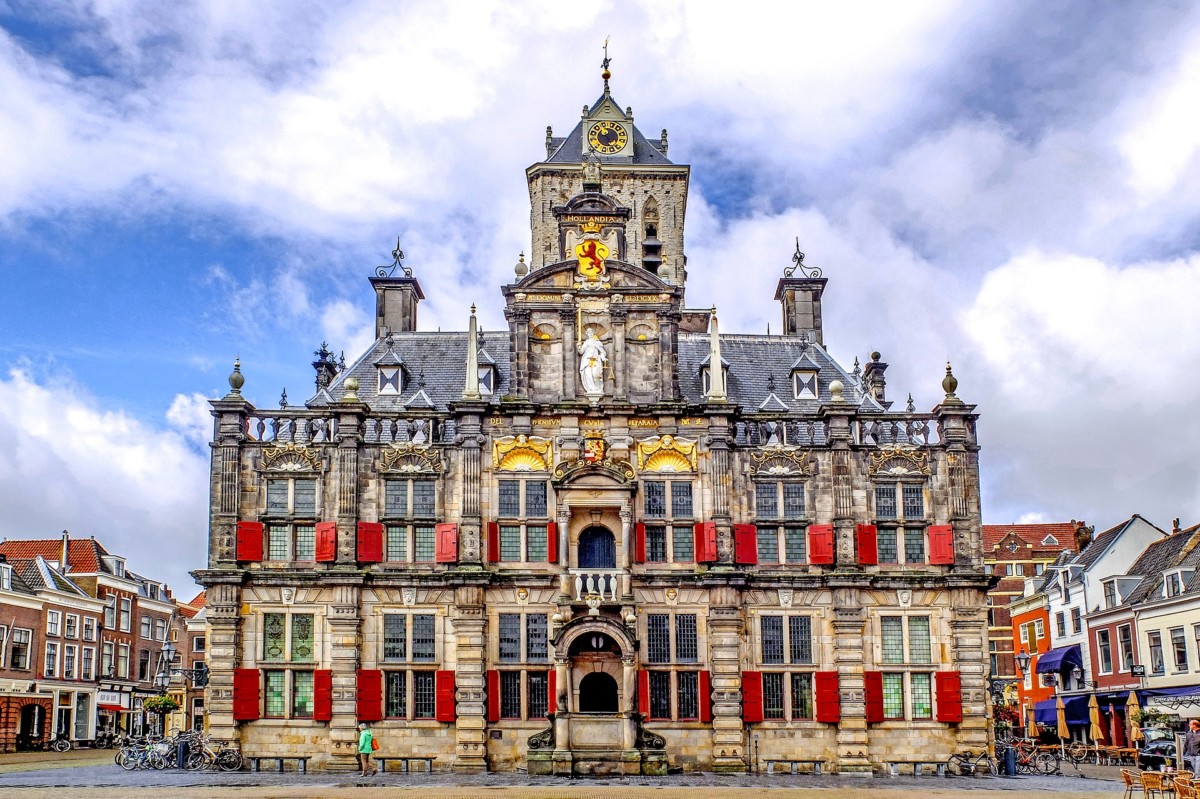 The only time I went to Delft was to visit the Ikea store. It is the closest one to Rotterdam which was pretty accessible. As I was sitting on the bus, looking out the window, I cannot say that I was impressed. It looked like any other Dutch town, but man was I mistaken.
The city of Delft has a lot to offer to people who are looking for a bit of history, a bit of old Dutch architecture, and a whole lot of fun.
READ MORE | Day Trips from Amsterdam: What to see in Delft
If you're looking for more things to do in Delft on a day trip, we have heaps of suggestions full of free things you can do there!
Dordrecht and De Biesbosch National Park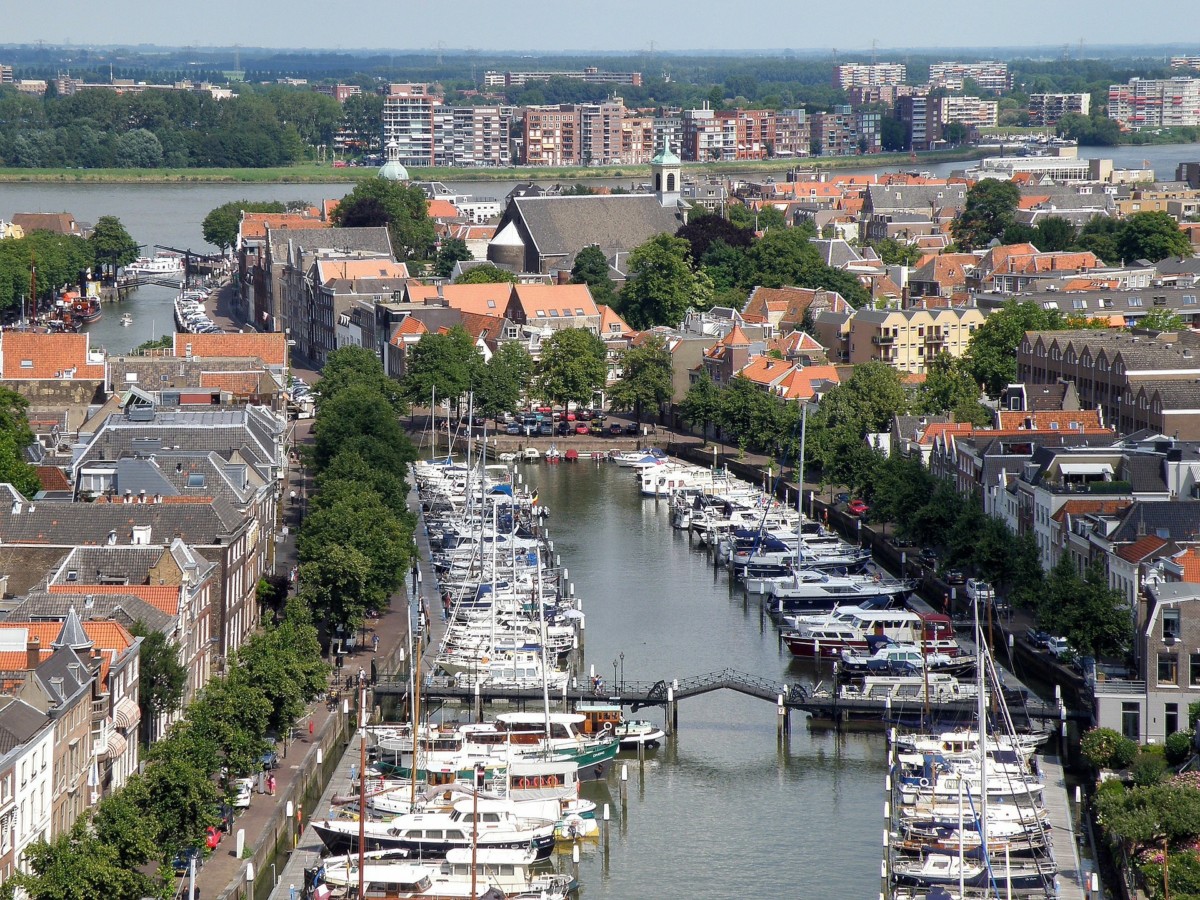 Did you know that Dordrecht is the oldest city in Holland? (Yes, Holland, not the Netherlands.) This small little Dutch town is the fifth largest city in South Holland, and is exactly what you would want from a small Dutch city! You can find quintessentially Dutch things such as the long winding canals and row houses.
READ MORE | A day trip to Dordrecht: the perfect day out
Leiden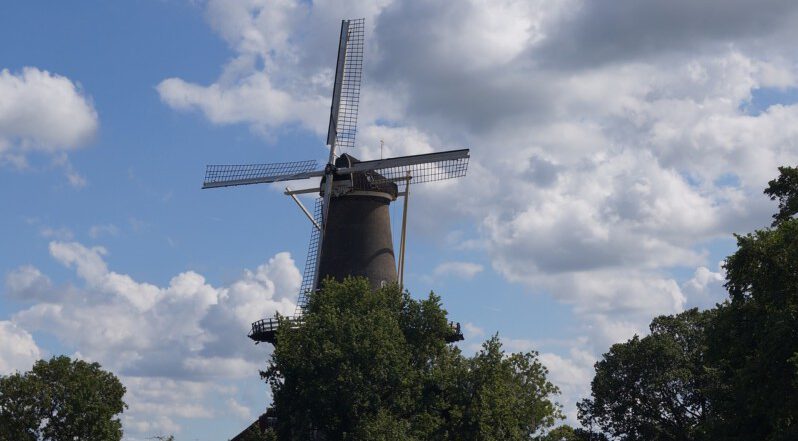 Leiden, or as we like to call it, the headquarters of DutchReview! We have a personal bias when telling you about this cosy student town, but that's only because it has a lot to offer to all of its visitors. It gives you a taste of Zuid-Holland life, and is nothing short of a quintessential Dutch town!
This little Dutch town is packed with great museums you can visit. Like the Rijksmuseum Boerhaave, the National Museum of Antiquities, the Volkenkunde Museum, and so many more!
READ MORE | A local's guide to Leiden: the best places to eat, drink, and shop
You can also sign up for the Rembrandt Experience, our specially curated route to know all things Rembrandt from when he lived in Leiden. To be fair, this city cannot be seen in just a day if you love exploring the regional culture through museums. But if you get a little taste of it, we will guarantee you that you will be back!
While you're here, come drop by the office to say hi at PLNT Leiden too! (We have a killer rooftop with chickens.)
Tilburg
The sixth-largest city in the Netherlands needs to be on your list! If you haven't been already, then you've obviously not been reading DutchReview. We love the city for everything it has to offer.
It may be small, but there's a lot to do in this South Holland city. It is known for repurposing its old buildings to make it new (like the LocHal!), its serene nature, and many cultural events you should not be missing.
Just browsing through our Tilburg page, you'll be greeted with many suggestions that might tickle your traveller's heel (a variation of getting your funny bone tickled). Visit Doloris when the sun is shining for their amazing rooftop views of the city. Is the sun being unreliable? Go there anyway. Doloris offers an out-of-this-world kind of experience in their maze.
Don't feel like chilling on a rooftop and you have your hiking boots? Did you know that Tilburg is also where the largest wildlife zoo in the Benelux is? The Safaripark Beekse Bergen is a safari-themed park where you can go through it either by boat, bus or your own car.
For the more adventurous people, you can even go by foot. It is open all year round! So visit the elephants, rhinos, lions, leopards, and buffalos, and see how they're liking the Dutch weather
There are more you can explore, and you can find out all about nature in Tilburg right here on our website.
But if you're looking for a more cultural experience like festivals, museums (it has three great ones!), and other events, don't worry — Tilburg has plenty of those too!
Gouda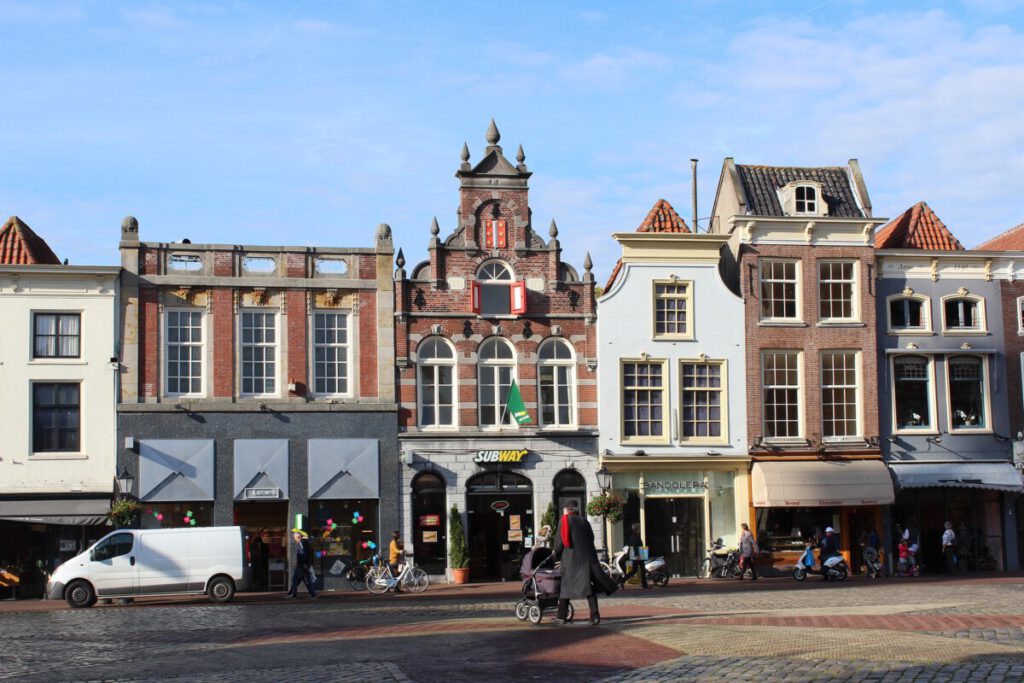 If you're looking for a day trip from Rotterdam that even their Wikipedia page recommends, then Gouda is the place for you! The city is famous for different things like its cheese (of course you've heard of Gouda, the cheese!) and its amazing Dutch architecture!
Gouda is only a 30-minute drive (according to Google) or 20-minute train ride away from Rotterdam. Or if you're feeling particularly fit, hop on your bike for one and a half hours away and you're there!
You can go to the Gouda cheese market and relish in one of the Dutch addictions. Or you can wander around the city centre and go explore the Sint Janskerk or their famous city hall. They have other gorgeous buildings showing you how amazing Dutch architecture is. Or visit Jurassic Golf Adventure Park in Gouda. Trust me, you will not regret it!
Visit The Hague and Scheveningen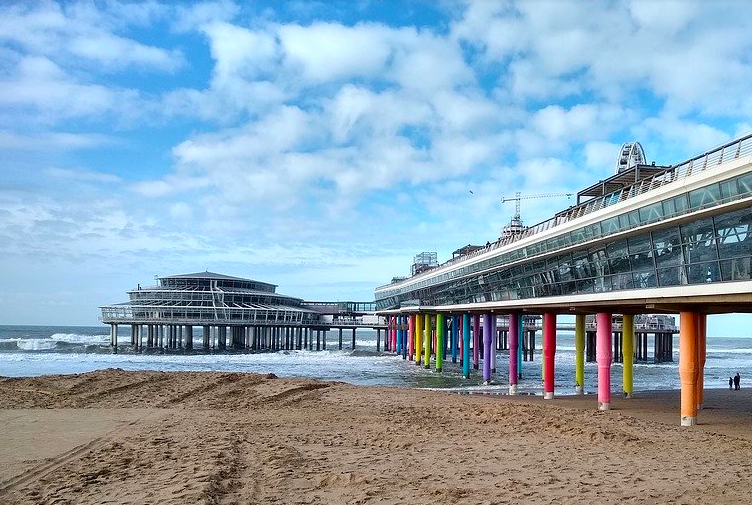 No list of day trips from Rotterdam is complete without a mention of The Hague. A city full of embassy and government buildings, visit here if you are getting tired of the modern architecture.
If the sun is shining out there, make sure to pack your swimsuits! Scheveningen is one of the best beaches in the Netherlands, and you don't want to miss it.
There are also heaps of free things you can do in The Hague. Try visiting Scheveningen, a beautiful beach with a very busy pier where you can gaze out into the sea on a warm day.
You could also visit Sea Life, a huge aquarium you can wander through for hours learning more about the 150 different species of fish they have there.
Want to visit the whole of the Netherlands for a day trip? Yes, it's possible. Visit Madurodam for a small taste of a country that is already arguably a little small. This interactive miniature park also teaches you a little bit about the history and culture of the Netherlands. It's an absolute treat for anyone of any age, so get this on your list!
Schiedam
Have you ever been to Schiedam on a day trip from Rotterdam? Not yet? That is hard to believe because it is one of the most accessible, and closest places to visit from the city! If you just hop on the green, yellow or red line on the metro, and take it for 15-20 minutes, you've reached its centre!
It has some of the best windmills and (the best part) is the gin capital of the world. If you need a bit more convincing, just check out everything you need to know about taking a day trip to Schiedam from Rotterdam here. Trust me, you won't be disappointed.
Amsterdam
Aah, good ol' Amsterdam! A city that is (unfortunately) on everyone's 'Dutch cities to visit' list, the capital of the country has evolved into a top tourist destination. It is a burgeoning city that continues to grow. It attracts tourists, Dutchies, and expats alike, but is it with good reason?
That remains debatable (to me). But if you're looking to do a day trip from Rotterdam so that you can tell your friends back home about your visit to the one Dutch city they have probably heard of, then read on.
Things to do in Amsterdam on a day trip
Any popular tourist destination comes with numerous tourist traps to avoid. DutchReview, being a site that wants to help you avoid these traps, has a lot of articles detailing everything you could possibly do in Amsterdam. We cover topics from how to behave when going to the red light district, to a cat lover's guide to Amsterdam! It all depends on the kind of things you want to see there.
ARTIS Royal Zoo
Go to the oldest and largest zoo in the Netherlands! You can plan your trip so that you get to see what exactly you came there for. They have a schedule on their website, so don't forget to check it before you go so that you can make the most of your visit there.
Zuid-Kennemerland National Park
It's one of the best national parks in the Netherlands and is very close to Amsterdam. It is picturesque with a beach and sand dunes everywhere. Like all other national parks, you can do lots here like swimming, hiking, horse riding, and more!
Other things to do in Amsterdam on a day trip
You could take a ride around the city on a boat ride, visit the many museums like the Van Gogh museum or the Rijksmuseum, visit the botanical gardens, or enjoy one of the many parks! There's so much for you to choose from that we had to write a separate article of 24 things you can do in Amsterdam.
If you're someone who is looking for the best coffeeshops or wondering what the rules are for smoking weed, we have everything covered for you. Once you get your weed-fix, you're probably going to be looking for a place to quench those munchies. Amsterdam has plenty of restaurants you can go to!
Utrecht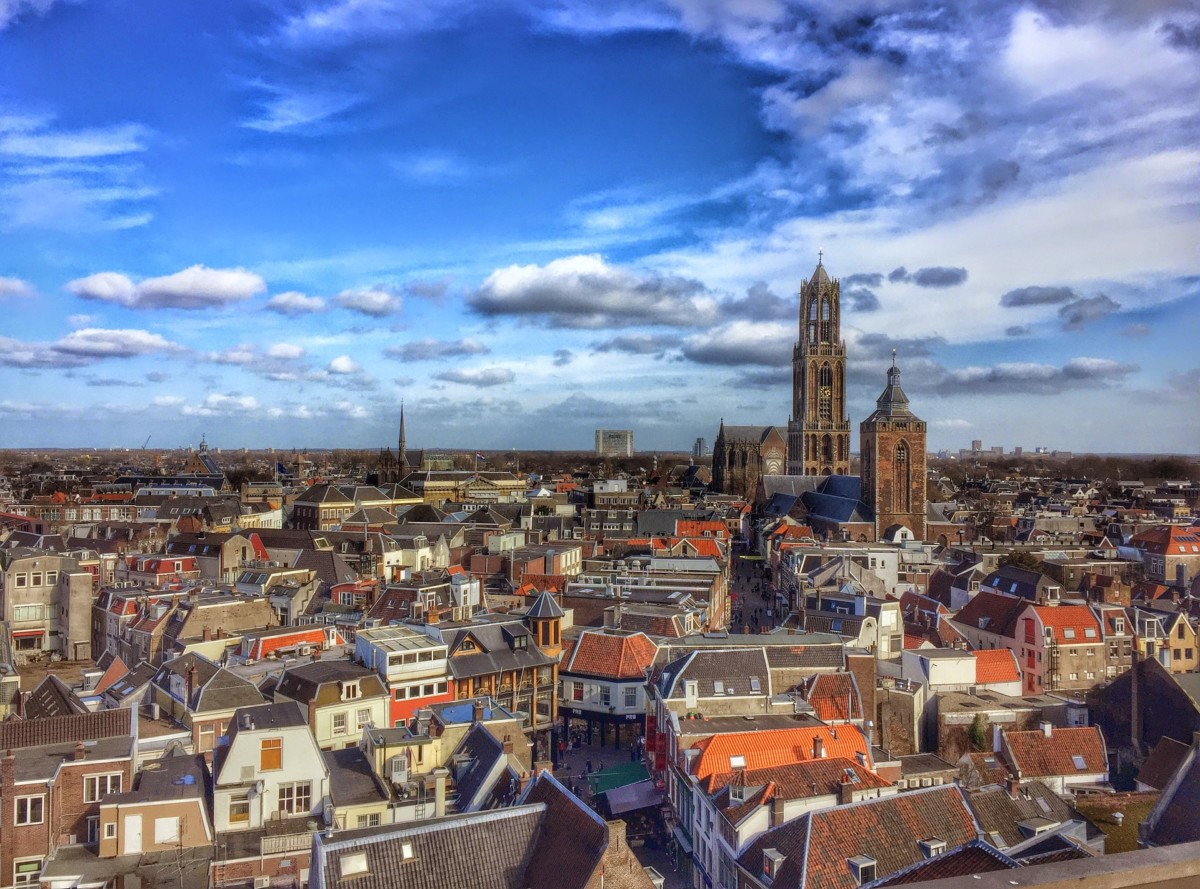 The city that is the hardest to pronounce, Utrecht is your perfect getaway if you are tired of visiting the crowded tourist places in Amsterdam. A city I like to call mini Amsterdam, Utrecht is a great alternative when you want to sail along canals, ride through small Dutch streets, and enjoy a drink in the terraces.
My favourite thing about the city is that it is dubbed as the UNESCO City of Literature (see my bio down there?) This was the only driving factor why I wanted to hop on that train and find myself at the centrepoint of literature in the Netherlands. Spoken word events, book readings, and so much more happen almost every day! Check the agenda on the City of Literature website. They even have some events in English.
Other than that, the city has the iconic Dom Tower in the city centre which gives you amazing views of the city. If you're someone who likes to see a city from up above, this could be the perfect spot for it. They're currently restoring it, but you can still get inside.
If you're into castles, then head to the Castle De Haar. The architecture styles are neo-gothic, with the oldest building dating back to the 14th century. The castle gardens stretch out for acres and frequently plays host to a number of events throughout the year. There are more castles in the Netherlands you can see, so if this one is not your cup of tea, there are more!
---
Well, there you have it! 17 great day trips to take from Rotterdam! If you're looking for more things to do in Rotterdam itself, there are a bunch of fun and free things at your disposal. Have you exhausted all of the things you could do? Looking for some hidden gems in Rotterdam — we've got those too!
What's your favourite day trip from Rotterdam? Tell us in the comments below!
Feature Image: Michielverbeek/Wikimedia Commons
Editor's note: This article was initially published in April 2019 and was fully updated August 2020 for your reading pleasure.